September 4, 2012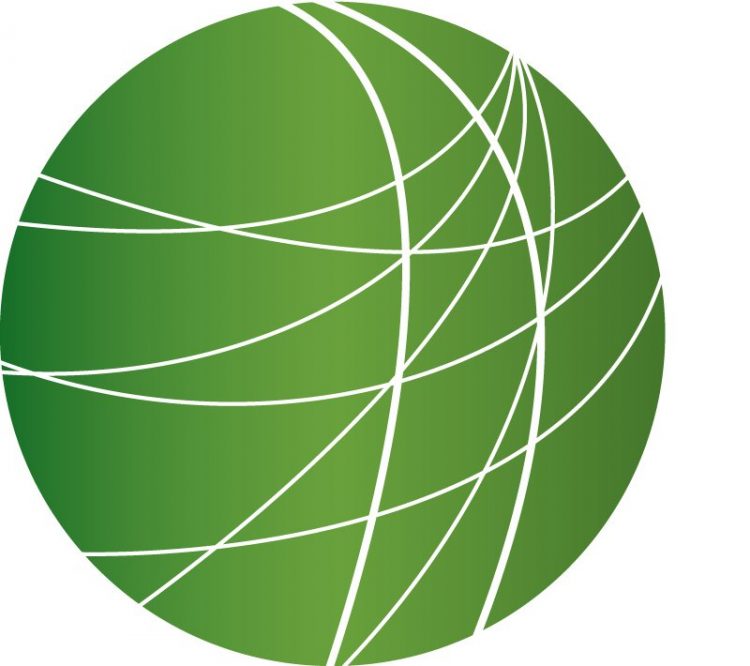 Restrictive laws at Democratic convention could leave legacy for Charlotte residents
Democrats include support for marriage equality in party platform
Union members cite shortcomings in Democratic leaders on labor issues
HEADLINES
Retrial opens for man who claims innocence after 18 years in jail
A Pittsburgh jury heard opening arguments today in the retrial of a  man who says he has been in jail for 18 years for a crime he didn't commit. Terrell Johnson was one of three people convicted of  the  1994 killing of Verna Robinson. His two co-defendants were found not guilty. His conviction was originally overturned on appeal due to ineffective counsel  A Superior Court reversed that order but  Johnson won another retrial in 2008 when a new witness came forward.  He was then offered a deal that would have him admit to third degree homicide and set him free for time served. But he chose to remain in prison another three years and await exoneration in a retrial. Bret Grote, is an organizer with the Human Rights Coalition.
'The reason that Terrell is taking his chances with this is because he has confidence that the evidence will exonerate him, that the Commonwealth does not have credible witnesses that can implicate him."
Pennsylvania is not seeking the death penalty, but if Johnson is convicted again he will be sentenced to life without parole.
General strike in Indian Administered Kashmir to protest politicization of Hindu shrine
A strike shut down much of Indian administered Kashmir today. Residents are protesting  the politicization of an annual Hindu pilgrimage to a shrine in a Himalayan cave located in a predominately Muslim area. Shahnawaz Khan has more.
Shops and businesses in most towns were shut, and public transport was largely off the roads. But according to police the day passed peacefully and response to the strike was feeble. The shut down was called by hardline separatist leader, Syed Ali Shah Geelani amid growing concerns about potential plans to build a paved road to the Amarnath cave. Each year, more than half a million Hindu faithfuls travel to the cave during a span of just six to eight weeks. This year, 100 died. Last month the Supreme Court ordered that the infrastructure be improved. The federal government said it would help the State and the Amarnath shrine board by widening the tracks in the fragile mountain area. But locals oppose the plan, saying upgrading the paths would cause environmental damage. They say the number of pilgrims allowed to access to the cave should be limited, as it is at other Himalayan shrines. Last week Geelani also demanded the dissolution of the Amarnath Shrine Board, which is headed by the federally appointed Governor of the mostly Muslim state, and demanded that management of the shrine be handed over to Kashmiri Hindus. Shahnawaz Khan, FSRN, Srinagar.
Civilians killed in Afghanistan by suicide bombers and pro-government militias alike
A suicide bomber struck at a funeral in Afghanistan today, at least 25 civilians died and dozens more were injured. No one has yet claimed responsibility. Civilians are often killed in such retaliatory attacks on public events. They are also increasingly killed by pro-government militias. According to the Governor of Kunduz, on Sunday one such group killed eight civilians after wrongly attributing the death of one of their members to local villagers.
US temporarily stops training Afghan Local Police
And the US military has stopped training 1000 members of the Afghan Local Police while they redo background checks. The do-over is intended to stem the so-called green-on-blue attacks of recent months in which at least 45 foreign troops have died – most of them were US soldiers.
Tibetan refugees in India on hunger strike
Tibetan refugees in India started an indefinite hunger strike in New Delhi, demanding international intervention to stop what they call Chinese atrocities in Tibet. Bismillah Geelani reports.
The Tibetan Youth Congress is the largest pro-independence group representing Tibetan refugees worldwide. They launched the hunger strike Monday. Three executive members of the group are fasting indefinitely while dozens of others join them daily as a gesture of solidarity. They say the protest is intended to remind the international community of its responsibility to the people of Tibet. Tenzin Norsang is Joint secretary of the Tibetan Youth Congress. "We want International community to send a fact-finding delegation inside Tibet to check out what is really happening there. Because, there have been 51 cases of self-immolation in Tibet and a number of killings all because of China's brutal policies." Norsang accuses China of targeting public intellectuals, religious leaders and artists in what he calls a political witch-hunt, and of using brute force to crush any dissent. The refugees also urged the US Secretary of State Hillary Clinton to take up the issue of human rights abuses with Chinese authorities during her Beijing visit beginning today. Bismillah Geelani, FSRN, New Delhi.

Bahrain court upholds life sentences for Abdulhadi al-Khawaja and seven other activists
A court in Bahrain today let stand life sentences for eight pro-democracy activists including Abdulhadi al-Khawaja, who fasted for 110 days in protest earlier this year. The Court also upheld long yet lesser sentences for 12 others.  More than 50 people have died in more than 19 months of uprising in the nation that hosts the 5th Fleet of the US Navy.
Yemen launches probe of apparent drone attack that killed 13 civilians Sunday
And in Yemen, a investigation has been launched into an apparent drone attack over the weekend that killed 13 civilians. Investigator Tawfic al-Jahmi told Agence France-Presse they hope to find the "reason for the error" in which a remotely piloted aircraft dropped a bomb on  vehicles carrying civilians near Yemen's central city,  Radaa.  The attack came the same day the Yemeni Ministry issued a statement saying that on Friday another drone killed five militants in Hadramawt, in eastern Yemen.
FEATURES
Restrictive laws at Democratic convention could leave legacy for Charlotte residents
As peaceful protests kicked off the Democratic National Convention this weekend, many expressed concern about the massive and costly police presence and introduction of new security laws. Security ordinances passed by the city council in the months leading up the DNC could be used to ban scarves, backpacks, helmets and other common items in the downtown area. Other laws empower police to conduct warrantless searches, and outlaw sleeping and camping in public. Police say the measures are necessary to protect the elected officials, thousands of delegates and local residents during the convention, as well as the protesters themselves. But local activists say the oppressive impact of these laws will remain long after Democrats leave town. From Charlotte, FSRN's Alice Ollstein has more.
Democrats include support for marriage equality in party platform
Today, Democrats are expected to formally approve their party's platform. Much of it focuses on remedies for the economy and rebuilding what it calls "middle class security," but it also includes positions on key social issues. It calls for comprehensive immigration reform, a goal the Obama Administration has failed to achieve so far. The platform pledges to ensure access to affordable family planning, contraception covered by health insurance and safe and legal abortion for women. And for the first time, Democrats have included support for same-sex marriage. For more on the development of LGBT rights, we're joined by Stacey Long, director of public policy and government affairs at the National Gay and Lesbian Task Force Action Fund. She joins us from Charlotte.
Union members cite shortcomings in Democratic leaders on labor issues
Union organizers from across the South and across the country are gathered at the Democratic National Convention in Charlotte, North Carolina this week, some to support President Obama's reelection, and some to call him out for not taking stronger stances on labor rights. Republicans routinely accuse the Obama Administration of being too close to labor, but many union members voiced criticism of the administration, which they fault for failing to pass the Employee Free Choice Act, freezing the wages of federal workers, and holding the convention in the least unionized state in the country. FSRN spoke to local and national organizers in Charlotte about their views on the complicated relationship between unions and the Democratic Party.
That was North Carolina AFL-CIO Secretary Treasurer MaryBe McMillan; AFL-CIO President and Pennsylvania delegate Richard Trumka; undocumented worker Martín Unzueta; Ashaki Binta with Black Workers for Justice; Saladin Muhammad with the Southern International Worker Justice Campaign; and Juribu Hill with the Mississippi Worker's Center for Human Rights. They spoke at Monday's Southern Workers Assembly, and Tuesday's AFL-CIO labor delegates meeting at the Democratic National Convention in Charlotte, North Carolina. FSRN's Alice Ollstein recorded and produced this segment.
Violence in Syria rips families apart, displaces others as refugee crisis grows
Violence in Syria forced an estimated 100,000 refugees across borders to Turkey, Lebanon, Jordan and Iraq during the month of August. That's the highest monthly total since the conflict began, according to the UN's Refugee Agency, which released the tally today. The UN says there are more than 230,000 people in the region who have registered as refugees or are awaiting registration. But these refugees are still only a partial count as a larger migration crisis unfolds inside Syria. With fighting reaching the country's two largest urban areas, Aleppo and Damascus, the number of people displaced internally has tripled over the summer. The Syrian Arab Red Crescent says more than 1.5 million civilians have left their homes, but have stayed inside the country. That's about one in every 15 Syrians. FSRN's Marine Olivesi met two displaced families inside Syria. She found out that in addition to lacking humanitarian aid, they also have little sense of safety.