September 19, 2012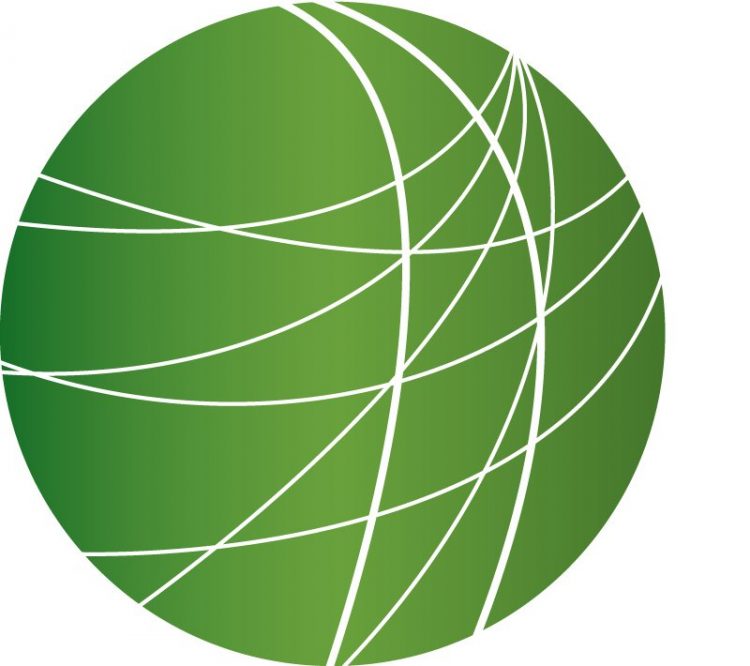 In Syria's Aleppo, government shelling, intense fighting exacts heavy civilian toll
Chicago teachers suspend strike, but battle over public education continues
Arctic sea ice reaches historic low as scientists warn of regional, global impact
HEADLINES
Prison brutality video ignites protests in Republic of Georgia
Hundreds of people protested in the streets of Tbilisi, Georgia today, after shocking images from the country's prisons gained national attention. The online video shows inmates being beaten up and sodomized by prison guards. FSRN's MJ del Valle reports from the capital.
Accounts of ill-treatment in Georgian prisons have been available online for a while.  But after local opposition TV channels aired the images, the videos gained national attention.  In one, a male prisoner is sodomized with something that looks like a police baton.  In another, a group of guards is kicking a prisoner on the floor.  The authorities have not disputed the images' authenticity. The government minister in charge of prisons resigned this morning. President Mikheil Saakashvili quickly condemned the abuses and promised that those responsible would be prosecuted.  He said the staff at every prison in the country has been suspended, and that police would be deployed to take over.  The controversy comes less than two weeks before national elections.  MJ del Valle, FSRN, Tblisi.
Film protesters blocked from US Embassy in Sri Lanka
Film protests continued today in several Muslim countries; they've also spread to several countries where Muslims are in the minority.  Rights groups in Egypt are calling for the release of a Coptic Christian who was arrested last week on suspicion of posting the video.  And the Egyptian government has issued an arrest warrant for Florida Pastor Terry Jones and several Egyptian Coptic Christian based in the US for insulting Islam and inciting sectarian strife. Riot police greeted a large group of demonstrators in Bangkok and crowds have been reported in Sydney as well.  Protesters were out again in Indonesia, Pakistan, Lebanon and the island nation of Sri Lanka. FSRN's Ponniah Manikavasagam is there, where hundreds of Sri Lankan Muslims marched through the capital city.
Hundreds of protestors shouted anti-US slogans and carried placards through the streets of Colombo.  They staged the protest in front of the city's main railway station, and then marched towards the US Embassy.  One protestor said the film insulted her religion.
"YouTube clipping is a character assassination of our beloved Prophet Mohamed and portrays Islam as a vulgar religion."
The demonstrators burnt effigies of US President Barak Obama and Terry Jones, the Florida preacher who has voiced support for the film.  The protest closed down a main highway out of the city for nearly an hour.  Police prevented the crowd from reaching the US Embassy, but a petition demanding the removal of the film was delivered to US officials. Ponniah Manikavasagam, FSRN, Sri Lanka.
USAID booted from Russia, civil society groups cry foul
The US Agency for International Development, or USAID, says the Russian government is forcing it to close its office in the country, putting an end to its funding of environmental, health, and children's causes.  The group also is a major funder of pro-democracy activity.  NGOs cite this as the latest step in the Russian government's crackdown on civil society ahead of regional elections in October.  FSRN's Ekaterina Danilova reports from St.  Petersburg.
The Ministry of Foreign Affairs has given the official US government development organization a deadline of October 1st to leave the country. It says the decision was made due to serious questions about the group's political activities in the country. USAID provided key financial support for many civil society groups in Russia. President Vladimir Putin says such US financing helped stoke mass demonstrations around national elections earlier this year. Grigory Melkonjants is the deputy director of Golos, an election monitoring organization in Russia that received funding from USAID.  He says the group's ouster is part of a larger crackdown on freedoms.
"The ostentatiousness in which it was done and the terms that were set for closing the office – October, 1st – they show that there is a definite nervousness – definite, maybe, panic – inside powerful Russian institutions about any independent financing within our country."
NGOs say the loss of financial support will hurt their organizations, but they will continue their activities and find other ways to fund their projects. Ekaterina Danilova, FSRN, Russia.
"Show me your papers" takes effect in Arizona
A section of Arizona's controversial immigration law is now in effect, after a district judge ruled yesterday the so-called "show me your papers" provision could stand.  That part of the law allows police to check the immigration status of anyone they suspect is not legally in the country while they're enforcing other laws.  Local activists are working to educate the immigrant community in the state about the law.  A video by the group Respect –Respecto tells people what rights they have when stopped by police.
"In Arizona, you have to give your name, but you don't have to give your address, or your date of birth."
The US Supreme Court has already struck down another challenge to the "show me your papers" provision.
FEATURES
In Syria's Aleppo, government shelling, intense fighting exacts heavy civilian toll
In Syria today, heavy shelling hit neighborhoods in Homs, Damascus, Deir Azzour and elsewhere. Activists with the Local Coordination Committees documented 160 casualties from attacks and fighting Tuesday, 60 of them from shelling. The fighting is intense in Aleppo, Syria's largest city, where the government's indiscriminate use of air power is exacting a heavy civilian toll. The opposition's Free Syrian Army or FSA continues to hold around two-thirds of the city but lacks the anti-aircraft weapons necessary to stop the bombardment from above. Aleppo was Syria's production capital but the markets and industrial neighborhoods have almost completely closed down. There are widespread shortages of basic necessities and reports of electricity cut in some areas. FSRN's Zak Brophy reports from Aleppo.
Chicago teachers suspend strike, but battle over public education continues
In Chicago, teachers and students are back in class for the first time in a week and a half, after teachers voted to suspend the strike, at least until the entire union membership has a chance to vote on the proposed contract. With the contract dispute settling down, Chicago teachers, parents and activists have their sights on the next battle over public education. FSRN's Jaisal Noor has more from Chicago.
Arctic sea ice reaches historic low as scientists warn of regional, global impact
Today scientists said Arctic sea ice cover has likely melted to its lowest point of the year — the most severe melting in more than three decades, since satellites began tracking the annual ice melt. According to the National Snow and Ice Data Center in Colorado, that low point took place on September 16, when ice receded to 1.32 million square miles. That size is smaller than the previous record in 2007 by a distance larger than the state of Texas and that gap has exposed vast stretches of Greenland and open water. The Data Center now says this year's level will be nearly 50 percent lower than the average from 1979 to 2000. The ice melt could have implications for local wildlife, economic development in the region and global warming. For more, we're joined by Benjamin Orlove, professor of climate policy at Columbia University's Earth Institute. He joins us from New York.
To view recent images of Arctic sea melt: http://nsidc.org/arcticseaicenews/

US lawmakers leave several key bills at large as they depart Capitol for campaign trail
The US Congress is convening for just a few days this week before breaking for nearly two months. The extended time off will allow lawmakers to campaign in their home districts up until the November election, but they will be leaving many key bills unfinished. Those include the Farm Bill, the Violence Against Women Act and legislation to deal with the impending budget sequester. Meanwhile, after Senate Republicans blocked a bill to aid veterans in finding jobs, lawmakers approved a stopgap measure to keep the government running until after the election. On Capitol Hill, FSRN's Alice Ollstein reports.