December 11, 2012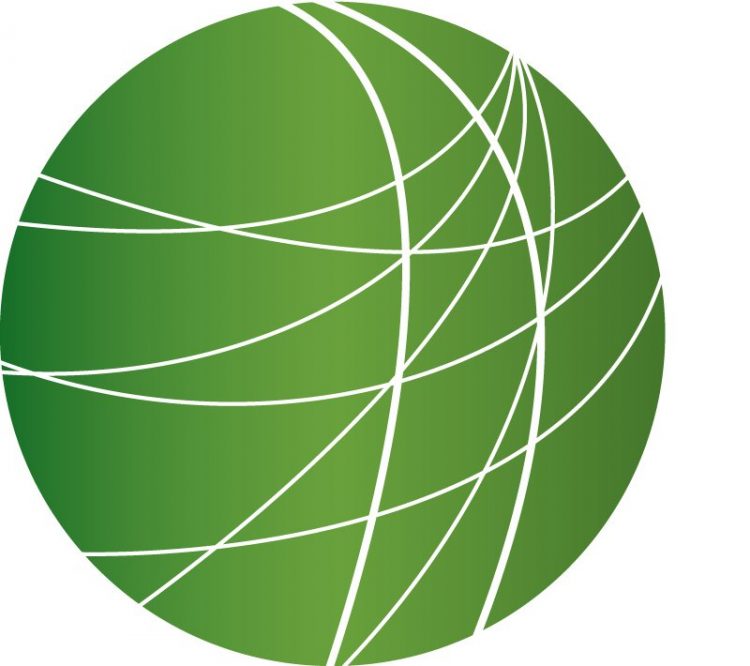 Human rights groups call on Senators to release 6,000 page report on CIA torture
Mali enters another political crisis as troops arrest the Prime Minister
United Nations tours Myanmar camps, finds 'dire' conditions for displaced Rohingya
HEADLINES
Michigan passes anti-union law amid broad public protest
At least ten thousand protesters rallied outside the Michigan state capitol today and thousands more filled the halls, while inside the chamber lawmakers passed contentious anti-union legislation 58- 51. House members opposing the law immediately responded.  "Shame on you , Shame on you…" Floor debate was rancorous, and after the vote, opponents introduced a number of amendments, all of which failed. State Representative Vicki Barnett proposed one of them that would have sent the measure to voters before becoming law. "The point of public hearing is to have these conversation in committee, where the people who are standing outside this building can come in and come to committee and voice their concerns with the bills. They have been shut out completely." The so-called Right-to-Work law dramatically undercuts the power of organized labor in a state with a long union history. Governor Rick Snyder is expected to sign the law that would ban a requirement that non-union workers pay union dues in both public and private sectors.
More mass protests in Cairo; IMF holds off on loan; judges again refuse to monitor polls
In Cairo today, both supporters and opponents of Egyptian President Mohamed Morsi held dueling rallies. The country's judges reversed course again, announcing what they call a final decision NOT to oversee next Saturdays vote. And the IMF delayed a major loan to Egypt following the cancellation of tax hikes. Noel King has more.
Morsi's opposition, a loose coalition of liberals, secularists, Christians and moderate Muslims, who have united under an umbrella group called the National Salvation Front, massed outside of his Presidential Palace. Meanwhile, the president's supporters, many hailing from his Muslim Brotherhood gathered to declare their support for Morsi and for a referendum on the new Egyptian constitution, which is slated for Saturday. Egyptians who oppose Morsi are divided on whether to vote "No" to the constitution or boycott the referendum altogether. Egypt has been locked in a political standoff, which has at times turned violent, since Morsi issued a decree on Thanksgiving night granting himself sweeping new powers. Over the weekend,  the president rescinded that decree, but he has refused to change the date of the constitutional referendum. Morsi and his supporters say he simply wants to usher the country more quickly through the transition to democracy. Opponents say his recent decrees render him little more than a dictator. Noel King, FSRN, Cairo.
Death toll at 700 in typhoon hit Philippines; 10,000 in US  still without power after Sandy
A week after Typhoon Bopha hit the Philippines, more than 700 people are now confirmed dead. Nearly 900 more are still missing and residents of hard to reach inland villages are running out of food and emergency supplies. And more than five weeks after Superstorm Sandy hit the US East Coast, anger is rising in the hardest hit communities. Peter Rugh reports.
In Far Rockaway, Queens, 10,000 residents are still without heat or electricity. Most lack insurance and  are waiting for the city's Rapid Repair Program to come to their aid. Many say Tishman Construction, the city's sole contractor, has been slow to respond. Meanwhile, mold threatens to spark a public health crisis. Faith leaders hosted a community forum Monday evening, calling on elected officials to do more. State Representative Joe Addabbo told a packed gymnasium he would do everything in his power to steer resources where they are needed. Veterans of Occupy Wall Street have turned the skills they honed at last year's encampment in New York's Financial District outward. Together with community partners, they have been delivering basic necessities to many who say they have been neglected by the state. Citywide demonstrations demanding a "People's Recovery" are planned for Saturday. Peter Rugh, FSRN, Far Rockaway, NY.
Justice Department says New Orleans 2009 jail conditions "unconstitutional"
The Department of Justice announced an agreement on oversight of the Orleans Parish prison today, where they say a 2009 investigation found conditions that were unconstitutional. Zoe Sullivan reports.
Deputy Assistant Attorney General for Civil Rights Roy Austin outlined the problems the Department of Justice identified in New Orleans' jail. Within the prison, we found a pattern of practice of unconstitutional and unlawful conditions, including physical and sexual assaults, excessive use of force, inadequate medical and mental health care, failure to protect against suicides, deficient sanitation and fire safety, and lack of translation services for Spanish-speaking, Limited English Proficient individuals. The Southern Poverty Law Center sued the Orleans Parish Sheriff's Office over these inhumane conditions and is a party to the agreement announced today. The agreement calls for updated policies regarding the use of force, adequate staffing and pay, adequate medical and mental health care and a ban on housing teenagers with adults. Pending judicial approval, the courts will oversee the sheriff's compliance. A court date has been set for April 4th to address the issue of funding the stipulations of the agreement. Zoe Sullivan, FSRN, New Orleans.
Closing arguments in Bradley Manning military confinement hearing
The military hearing on Private First Class Bradley Manning's confinement is winding up at Ft. Meade. The court heard closing arguments today on the defense claim that the conditions of Manning's pre-trial detention were unlawful. The government argued they used an over-abundance of caution to protect Manning. Manning is asking for all charges to be dismissed, the government is negotiating possible sentencing credits. There's no word when a decision is expected.
FEATURES
Human rights groups call on Senators to release 6,000 page report on CIA torture
The Senate Intelligence Committee convened today to discuss a more than 6-thousand page report on torture committed by the CIA during the George W. Bush Administration. But the report's findings may not be released to the US public for a long time to come. Human rights groups want access to the report to bolster their efforts to hold the US government accountable, including for the detention and torture of US citizen Jose Padilla. On Capitol Hill, FSRN's Alice Ollstein reports.
Mali enters another political crisis as troops arrest the Prime Minister
In Mali earlier today, the Prime Minister, Cheick Modibo Diarra, made this announcement on state television: "At this time of crisis, men and women concerned about the future of our nation want a calmed situation. It is why, I, Cheick Modibo Diarra, resign with all my government today, Tuesday 2012." On Monday Diarra was arrested by soldiers at his home and analysts say this statement was likely made under duress. Diarra was installed as Prime Minister following a military coup in March. Unrest in the country is growing as rebels and Islamic extremists in the north continue to make gains. For analysis we spoke with Dr Robin-Edward Poulton, Mali expert at Virginia Commonwealth University's School of World Studies.
United Nations tours Myanmar camps, finds 'dire' conditions for displaced Rohingya
In Myanmar's Rakhine State, tens of thousands remain displaced.  The United Nations is calling on Myanmar, also known as Burma, to prioritize reconciliation efforts and provide citizenship to the stateless Muslim Rohingya, displaced after violence between Buddhists and Muslims earlier this year. Many are living in overcrowded and unsanitary camps. FSRN's Ron Corben has more.
Residents of the Pacific Northwest fight proposal to build the country's largest coal export terminal
The Seattle-based company SSA Marine is proposing to build North America's largest coal export terminal in Washington State. If approved, more than 150 million tons of coal would be shipped from Wyoming's Powder River Basin through Washington and Oregon to destinations in Asia. Government officials are holding public hearings, including two in Seattle and Vancouver this week. At a recent meeting in Bellingham, opponents of the project voiced their concerns about pollution and coal's contribution to global warming. FSRN's Martha Baskin reports.