August 06, 2012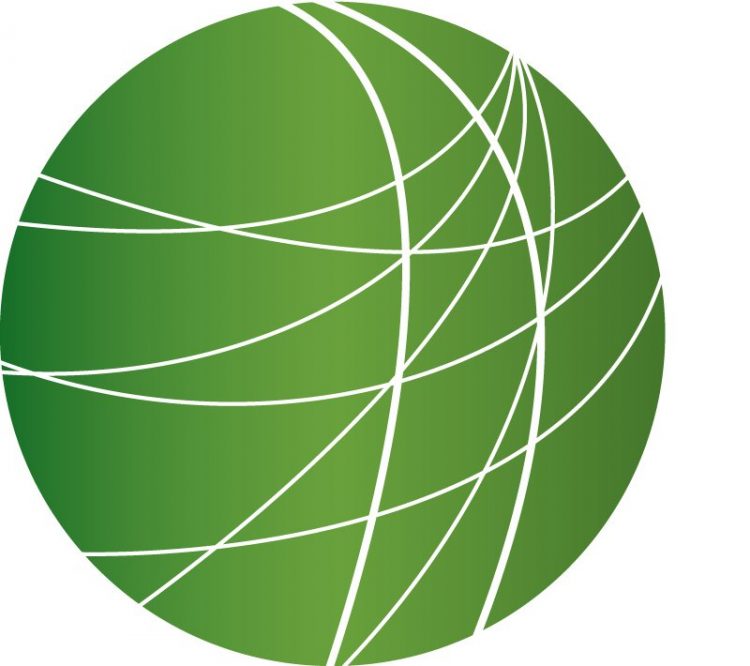 Sikhs around the world express shock and grief as the FBI investigates Sunday's mass shooting
Rights advocates warn of a food crisis in Syria
Tibetans continue self-immolations to protest Chinese rule of their homeland
HEADLINES
Syrian Prime Minister defects and flees country
Before dawn this morning, Syria's Prime Minister Riyad Hijab and his family crossed into Jordan. Syrian State media reported that Hijab was fired from his post, but hours later his spokesperson, Mohammed el Etri, read the following statement.
"Today, I declare to the masses of the Syrian people that I have defected from the terrorist, murderous regime, and joining the holy revolution."
Hijab is the highest level civilian official in the Syrian government to defect to date. Also today, a Syrian state TV facility in Damascus was bombed, three people were hurt. And, according to the Daily Telegraph, the US Treasury Department gave approval to the Washington-based Syrian Support Group to provide money and other support to the rebels that would otherwise be blocked by sanctions against Syria.
Dozens of protesters detained in Viet Nam
Vietnamese authorities detained more than two dozen people on Sunday who were  protesting China's actions in a dispute over the South China Sea, a body of water that's home to vital shipping lanes and believed to be rich in oil. FSRN's Mike Ives has more.

Vietnamese security forces on Sunday detained more than 24 people who were protesting China's recent actions in the South China Sea. Human Rights Watch said the protesters were rounded up in central Hanoi and driven to detention facilities around the city. One was Le Hien Duc, An 81-year-old former elementary school teacher known for her public crusades against corruption. Duc was released early Sunday afternoon. Vietnam's communist government doesn't tolerate dissent, but occasionally allows anti-China demonstrations to occur on Sundays in its capital. Tensions are rising between China and its Southeast Asian neighbors over competing claims to territories in the South China Sea. Boats from China and the Philippines squared off there in April. In June, Vietnam claimed jurisdiction over two contested island chains in the sea. And in late July, China announced it was creating a new city on a South China Sea island and equipping it with a military garrison. Sunday's demonstration occurred at the same time as more than 100 people staged Vietnam's first-ever gay pride parade in a separate part of town. Reporters covering the event did not witness any police interference. Mike Ives, FSRN, Hanoi.
Catholic Monsignor to remain behind bars during appeal
A US judge refused to grant bail for a Catholic church official convicted of covering up child abuse by priests. Monsignor William Lynn was found guilty of child endangerment in June. He will remain jailed during  his appeal.
Health officials in central India to remotely track and monitor ultrasound
Health officials in central India are using GPS tracking to monitor sonograms in an attempt to control gender selection. Privacy advocates are concerned. Shuriah Niazi reports.
Faced with a declining birth rate ratio of girls to boys, the Health Department of Madhya Pradesh in Central India has started installing "active tracking devices" in sonography centers on a pilot basis. The GPS enabled devices begin transmitting data as soon as the ultrasound machines are turned on, and can send video. According to the 2011 Census, the sex ratio in Madhya Pradesh stands at 892 girls per 1,000 boys. State officials believe that the GPS sonogram tracking will curb illegal pregnancy terminations done for the purpose of gender selection. The Indian Radiological and Imaging Association or IRIA is opposed to the monitoring. They say that only about 5% of all sonography tests are pregnancy related, and that intercepting the results of such diagnostics violates the human rights and privacy of patients. Shuriah Niazi, FSRN, Bhopal.
Egyptian President Muhammad Mursi vowed to enforce security in the Sinai peninsula
Following a deadly attack near the Egypt-Gaza border on Sunday, Egyptian President Muhammad Mursi vowed to enforce security in the Sinai peninsula. Rami Almeghari reports from Cairo.
Egyptian authorities called for three days of mourning  following a deadly attack yesterday that killed 16 Egyptian soldiers and injured 7 others near Gaza-Egypt border.  The attack occurred as the soldiers were about to break their daily Ramadan fast. Dozens of attackers breached the Gaza-Egypt border. Egyptian authorities have  indefinitely closed the Rafah crossing terminal, and beefed up security in the border area. In Gaza, Hamas condemned the attacks and ordered that hundreds of underground tunnels along the border with Egypt shut down.  Mohammd Said is chief for security studies at the Cairo-based Alahram Center for Political and Strategic Studies. Said downplays accusations that the attackers were Gaza-based.
"Such a form of terrorism is already present and rather deeply-rooted in Sinai."
Some of the attackers were reportedly killed. The Israeli army says it killed seven Palestinians who tried to cross the Israeli border in two armored vehicles belonging to the dead Egyptian soldiers. Rami Almeghari, FSRN, Cairo.
FEATURES
Sikhs around the world express shock and grief as the FBI investigates Sunday's mass shooting
In Wisconsin, residents and survivors are mourning the victims of Sunday's shooting massacre at a Sikh temple in Oak Creek. Six people were killed and several injured, including a police officer. The shooter, identified as 40-year old Wade Michael Page, was killed by police. At a press conference today, a member of the Sikh community read the names of those killed. Satwant Singh Kaleka, one of the founders and leaders of the gurdwara or temple, was killed trying to stop the shooter. His son Amar Deep described to TMJ 4 what he learned about his father's last moments:
"He attacked the intruder, or the shooter, in the lobby, after gunshots were fired.  [He] got to him, there was a blood[y] struggle, evidence shows on the ground a blood[y] struggle…I mean it's an amazing act of heroism, but it's also exactly who he was. There'd be no way in god's green earth that he would allow someone to come in and do that without trying to stop it."
Two priests were also killed, including Parkash Singh, who had recently brought his wife and children from India to live in Oak Creek, located near Milwaukee. The shooting began Sunday morning as congregants gathered ahead of a service. Some were preparing a community meal in the kitchen; children were downstairs studying. Although the shooter was killed, many hid for over an hour before police escorted them out. The shooting comes just over two weeks after another massacre in Aurora, Colorado killed 12 and injured dozens. At a press conference this morning, Oak Creek Mayor Steve Scaffidi said it's a tragic day for the community:

"Oak Creek is a diverse, welcoming city, we host twenty-three places of worship and the Sikh community is part of that, what makes our city strong. We will recover from this but I want to assure everyone that we are doing everything we can, co-operating with federal agencies, local and state agencies, to get the answers we need to resolve the situation and to begin the healing process."
Multiple law enforcement agencies are involved in the investigation, including the US Attorney General's office and the FBI, which is examining whether the shooting was an act of domestic terrorism. The shooter, Wade Michael Page, is connected to white supremacist groups. According to the Southern Poverty Law Center, he played in two bands that produced racist songs and imagery and he had associated with white supremacist bands and gatherings for over a decade. At today's press conference, reporters questioned FBI agent Teresa Carlson on what authorities knew about his affiliations:

Carlson: We did not have an active investigation on him prior to yesterday.
Question from a member of the press: Was the FBI aware of him? [inaudible]
Carlson: There may be references to him in various files and those are things that are being analyzed right now but we  had no reason to believe, and as far as I know no law enforcement agency had any reason to believe, that he was planning or plotting or capable to such violence.
Question from a member of the press: Was he known to the bureau as a white supremacist, as an extremist?
Carlson: I'm not going to discuss any details of the specifics in terms of what constitutes a white supremacist and whether or not, you know, he fits that description at this point.

As the investigation continues in Wisconsin, Sikhs across the world expressed grief and shock. Harpal Singh is the Priest at the Sikh Religious Society of Indiana. His brother in law is a priest in another Sikh temple in Milwaukee. Mr. Singh started by explaining how he found out about the shooting.
Rights advocates warn of a food crisis in Syria
As violence continues in Syria, human rights advocates are warning of a food and agriculture crisis. Millions could be affected this year, according to the United Nations and the Syrian Ministry of Agriculture and Agrarian Reform. Wheat, barley, fruit and vegetable crops, livestock and poultry are all affected, with many farms being neglected because of the rise in fuel costs and shortage of migrant labor. The study also found rural and female-headed households are severely affected. UN Radio's Mamadou Alpha Diallo spoke to the World Food Program's Abeer Etefa about the report's findings. Here's a link to the full report: http://www.fao.org/giews/english/otherpub/JRFSNA_Syrian2012.pdf
Tibetans continue self-immolations to protest Chinese rule of their homeland
Tibetans living in exile say another self-immolation took place today in Sichuan province, China. This follows the death last week of another protester who set himself on fire in June. Dozens of Tibetans have self-immolated this year to protest against China's occupation of their homeland. More than 20 of them have died. It's often difficult to find out details about the protests as journalists are prohibited from traveling to Tibet. But the news of the self-immolations does reach exiled communities outside of Tibet, including in northern India's Dharamsala. The mountainous area is home to the largest Tibetan community outside of Tibet, and to the government-in-exile. FSRN's Felix Gaedtke and Gayatri Parameswaran spoke to Tibetans there about the protests and their struggle.
As Congress takes its summer break, what the unfinished issues there mean for the economy and farmers
The US Congress is now on a five week holiday, but lawmakers left Washington with a lot of unfinished business. We're going to take a look at some of the lingering bills with FSRN's Alice Ollstein. Alice, The House Republican leadership has refused to bring the Farm Bill to the floor – they fear a backlash from conservatives concerned about overspending. In the end the House settled for a restoration of expired disaster programs. Alice started by explaining what that covers exactly and where that leaves the Bill.