August 10, 2012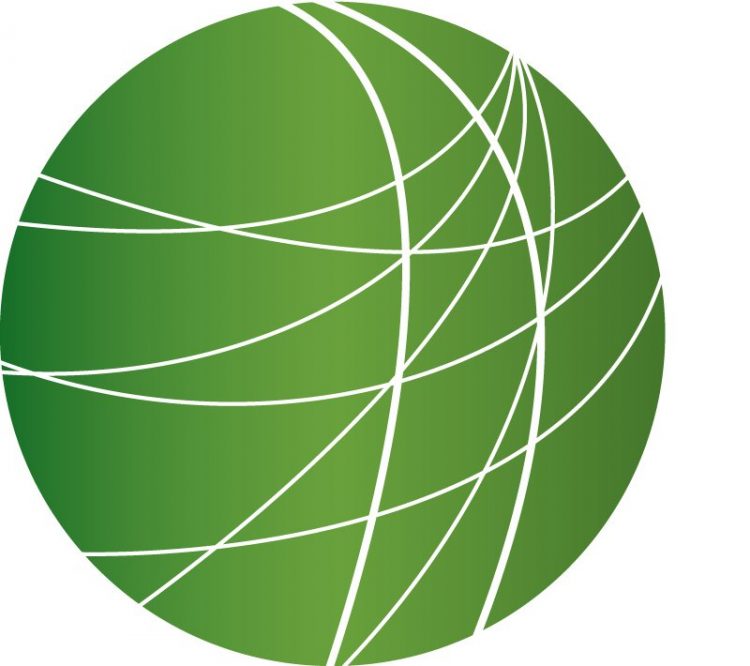 Students gather in Columbus to take on immigration, incarceration, student debt and more
School suspensions target African Americans, students with disabilities at higher rates, study finds
US-Mexico border plan falls short of protecting environment, advocates say
After Paraguayan President Lugo is removed, calls for return to power, questions of foreign role persist
HEADLINES
Wisconsin residents memorialize six Sikh shooting victims
Today residents of Oak Creek, Wisconsin and others paid their final respects to the six victims of a white supremacist shooting rampage at a Sikh temple last Sunday.  Hundreds attended a memorial at a local high school gym, where photos of the dead and wounded were projected on the wall.  Community leaders and several politicians addressed the crowd.  One Sikh leader thanked the city's police department and the officer who was able to stop the shooter.  Lt.  Brian Murphy was shot 9 times by gunman Wade Michael Page.  He's currently in satisfactory condition in the hospital. "I want you to know that on the day this happened, Lt.  Brian Murphy came to protect our community.  And he should know and his family should know, and [unintelligible], that you are now our family and we will protect you." Attorney General Eric Holder also flew in for the memorial.  "Sunday's attack was not just an affront on the values of Sikhism, it was an attack on the values of America itself." His office is being urged by Democratic lawmakers to form a task force to monitor attacks against Sikhs in the US.
Feds say no mortgage fraud criminal charges to come against Goldman Sachs
Federal prosecutors say they are not going to bring a criminal case against banking giant Goldman Sachs nor any of its employees.  The Justice Department had been investigating alleged financial fraud connected to the subprime mortgage crisis for more than a year.  Investigators said they could not establish the burden of proof needed for a criminal case. Goldman Sachs has already settled a civil case for more than a half-billion dollars.
Gay rights advocates in Minnesota gear up for fight against anti-gay ballot measure
This November, Minnesota voters will consider a ballot measure that would amend the state constitution to define marriage as being solely between one man and one woman.  Despite a big fundraising week for same-sex marriage supporters, recent polls show support is strong for the amendment.  Many of those voters oppose gay marriage for religious reasons.  To counter that, last night in the Twin Cities, gay marriage supporters gathered at several churches for training on how to breach the topic with people of faith.  For FSRN, Robert Downs reports from Minneapolis.
With fewer than three months remaining before the election, money is pouring into Minnesota from around the United States.  Opponents and supporters alike are trying to win over as many minds as possible.  Here at United Methodist Church in South Minneapolis, gay marriage supporters — almost all of them are church-goers — spent their evening practicing what to say when they find themselves in a religious argument over gay marriage.  David Nyberg was among them.  "In that situation we're both believers, and yet they're on the opposite side of this issue.  I'm looking for language in terms of how I can have an informed, reasonable discussion with them." Minnesotans United for All Families, the main group opposing the amendment, has a large fundraising advantage over its conservative counterpart.  But according to recent poll numbers, 52 percent of likely voters support the amendment.  So the group is trying to teach its supporters how to engage in those all-important faith-based conversations.  There are already more than 20 classes scheduled around the state through September.  Robert Downs, FSRN, Minneapolis.
After militant attacks, Egypt reopens Rafah border crossing into Gaza
Egyptian authorities reopened the Rafah border crossing today, allowing Palestinians from Gaza to return to their homes.  This comes as the Egyptian military continues to crack down on militants in northern Sinai.  FSRN's Rami Almeghari reports from Cairo.
Hundreds of Palestinians have been stranded in Egypt since the attack by militants last weekend left 16 Egyptian border guards dead.  Among those stranded are people returning from the Omra Pilgrimage to the city of Mecca in Saudi Arabia, as well as those on way back to Gaza from overseas. Rafah crossing terminal is the main border crossing in and out of the Gaza Strip for 1.6 million Palestinians. Following the January 2011 revolution in Egypt, authorities increased working hours at the border.  Increased numbers of university students, people seeking medical care in Egypt, and Gazans holding residency permits in Arab countries have been allowed cross. Meanwhile, local media reports the Egyptian military arrested six suspects in a northern Sinai village.  Witnesses in the area say more army reinforcements have been deployed in the outskirts of border towns and villages including Al-Arish and Shaikh Zwayied. Rami Almeghari, FSRN, Cairo.
FEATURES
Students gather in Columbus to take on immigration, incarceration, student debt and more
Student activists are gathering today in Columbus, Ohio for the National Student Power Convergence. Organizers say the four day conference aims to address some of the most pressing issues facing youth and the broader society, including immigration, the prison system and increasing incarceration, the rising cost of higher education and environmental justice. Participants are coming from across the US and Puerto Rico and from international sites of protest, such as Quebec. For more, we're joined by Biola Jeje. She's one of the organizers of the event and a student at New York's Brooklyn College. She joins us by mobile phone from a bus heading to the conference in Ohio. To find out more about the conference and view streaming video of events: http://studentpower2012.org/
School suspensions target African Americans, students with disabilities at higher rates, study finds
In the 2009-2010 K-12 school year, more than three million students were suspended, according to a new study, enough to fill "every seat in every major league baseball park and every NFL stadium in America, combined." The study, from the Center for Civil Rights Remedies at the University of California Los Angeles, is the first-ever breakdown of 7,000 school districts. Researchers found disproportionate rates of suspension for African American students and students with disabilities. Seventeen percent of African American students received out of school suspensions, compared to five percent for white students and seven percent for Latinos. Thirteen percent of students with disabilities were suspended. The report said that "most disturbing" is the rate for black students with disabilities: one in four were suspended at least once. The Southern Poverty Law Center filed complaints with the US Department of Education's Office for Civil Rights on Tuesday challenging the suspension policies in five Florida districts. The group says the schools are suspending, expelling and arresting students for relatively minor and nonviolent conduct.
In one case an 11-year-old African American boy was suspended for five days because he was found with a cell phone in class. Stephanie Langer, staff attorney at the Southern Poverty Law Center spoke Tuesday at a press conference in Pensacola. "African American children across this nation and across this state are subject to these unforgiving disciplinary measures at alarmingly higher rates than their white peers. After a year of investigating parents' complaints about harsher treatment for their children, what we found was shocking. Title VI of the Civil Rights Act guarantees all children a right to a free education no matter their race." One of the school districts named in the complaint is Okaloosa County, where African American students make up 12 percent of the school population, but 50 percent of school arrests, according to the Law Center. Jackie Brazzell is a parent of a student in Okaloosa County, "My son has been humiliated, traumatized by school officials. He's been told he will never be an A student. My student is a regular kind-hearted teen who enjoys skateboarding and playing  football. He also wants to be an entrepreneur owning a lawn care or even a construction company and I've done everything I could as a parent to support his education and his dreams." The complaints call on the Department of Education to investigate the incidents and compel the districts to change their disciplinary policies to ensure that African American students are not unfairly targeted.
US-Mexico border plan falls short of protecting environment, advocates say
Environmental officials from the US and Mexico met in Tijuana this week to craft the Border 2020 initiative, a pact addressing the contamination of the air, water and soil of the border region, and promoting conservation and education. But environmental activists living in the borderlands say the agreement ignores many pressing problems, including actions by the US government itself that harm endangered species, encourage corporate factory pollution, and put decades of environmental protections at risk. FSRN's Alice Ollstein reports.
After Paraguayan President Lugo is removed, calls for return to power, questions of foreign role persist
In Paraguay's capital, Asuncion, supporters of former President Fernando Lugo continue to gather weekly and call for his reinstatement.  Lugo was removed from power in June by an impeachment process that led to Vice President Frederico Franco assuming power. Activists around the world called this action a coup and Paraguay's neighbors voted to temporarily expel the country from the Latin American trade blocs Mercosur and Unasur. For more we go to Federico Fuentes, a  Latin American Specialist for Green Left Weekly. He's based in Australia. He interviewed key members of Lugo's leadership for his book "Meeting the Movement Toward Socialism" and has continued to be in touch with them since the coup. FSRN's Danny Wood spoke to Fuentes and started by asking him how much support there is for the new regime.
Federico Fuentes is also co-author of an upcoming book on Latin America called, "Latin America Turbulent Transitions: The Future of Twenty-First Century Socialism," due for release in January.
Protesters in New York step up actions ahead of Occupy anniversary
Occupy Wall Street protesters have staged direct actions nearly every day this week, including targeting Mexican billionaire Carlos Slim and the financial giant Goldman Sachs. It's part of an effort to build excitement ahead of its upcoming anniversary.  September 17 marks one year since Occupy Wall Street began demonstrating at Zuccotti Park and inspired a worldwide movement. As FSRN's Matthew Petrillo reports, activists hope the anniversary events will re-energize the movement.