November 12, 2012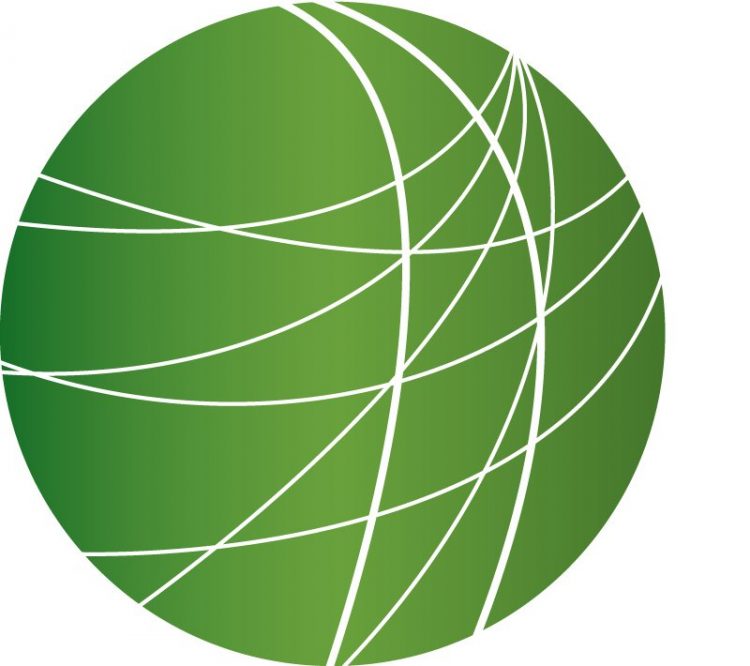 New Yorkers pitch in to offer relief, assistance to residents hit by storm's aftermath
Critics push for redistricting reform in make up of congress
Syrian opposition names new coalition as pressure to end regional violence increases
HEADLINES
West African governments agree on military action in Mali
West African governments have agreed to send troops to Mali to fight Islamist rebels who have taken control of the country's north. For FSRN, Sam Olukoya reports from Lagos.
West African leaders met at an emergency summit over the weekend in the Nigerian capital Abuja to work out plans for military action in Northern Mali. Under the plan West African states will put together a stand-by force of more than 3,000 troops. The international force will be assisted by a larger contingent of Malian troops. The plan will now be sent to the United Nations, which is expected to approve it later this month. Although West African leaders say their priority is a peaceful resolution of the crisis, military action seems likely. The UN says more than 200,000 people have already been displaced as a result of the fighting in Mali. Sam Olukoya, FSRN, Lagos.
Palestinians push ahead with UN recognition bid
Palestinian President Mahmoud Abbas says he will still seek recognition for a Palestinian state from the United Nations, despite opposition from the US and Israel.  President Barack Obama spoke to Abbas by telephone urging him not to submit the resolution according to a spokesperson for the Palestinian President. The Palestinian leadership is seeking non-member observer status at the UN, which requires a simple majority vote from the 193 member states. A Palestinian attempt to gain full-member status was vetoed last year by the US.  Non-member status would still allow Palestine to join bodies, like the International Criminal Court.  Palestinian representatives are expected to submit a resolution to the UN by the end of the month.
Six Palestinians killed in Gaza
After a weekend of violence, four Israelis were injured when armed groups in Gaza fired dozens of homemade rockets into Southern Israel today. FSRN's Rami Almeghari reports from Gaza.
Today's rocket attack follows a weekend in which several Palestinians were killed. On Saturday afternoon, a wake in eastern Gaza was hit by Israeli artillery fire. According to medics, six people, including two brothers, were killed and more than 30 others were injured. This followed a Palestinian rocket attack on an Israeli military jeep earlier in the day that wounded four soldiers. The attacks have prompted fears of another Israeli invasion of Gaza. Hani Habib is a Gaza-based political analyst. " Israel does not need any excuses to attack Gaza. The existence of armed resistance groups are reason enough for Israel to wage war on the Gaza Strip." Since early November, Israeli attacks on Gaza have claimed the lives of eight Palestinians and wounded about 35 others. Rami Almeghari. Free Speech Radio News, Gaza.
Kurdish prisoners continue hunger strike
Kurdish prisoners who have been on hunger strike for more than nine weeks, are showing signs of starvation, according to a Turkish opposition party.  More than 700 people in Turkish prisons are taking part in the strike which started on September 12th. Today, several politicians from the Kurdish region of Turkey joined the hunger strike. They're demanding Turkey release imprisoned opposition leader, Abdullah Öcalan from solitary confinement.  Leader of the Kurdistan Workers Party, Öcalan has been held in isolation since 1999.  His lawyers say they have been denied access to him for 15 months. The strikers also want the right to speak Kurdish in their court cases. In an apparent victory for the strike, last week the Turkish government announced reforms allowing languages other than Turkish to be spoken in court. A hunger strike by Kurdish prisoners in 2000 resulted in more than 100 deaths.
Sri Lanka accused of prison massacre
Sri Lankan opposition groups have accused the government of a quote cold blooded massacre, after at least 27 people were killed by soldiers during a prison uprising. Armed police and soldiers were sent in to the prison after the riot began late on Friday.  Prisoners reportedly broke into the armory and took weapons. The government claims the prisoners were killed in a shoot-out.  Human rights groups have raised concerns about the high number of deaths in custody in Sri Lanka.
Haiti and Cuba struggle with hurricane aftermath
Several Caribbean countries are still struggling with the aftermath of Hurricane Sandy. In Haiti, where the storm destroyed crops and food supplies, the United Nations says as many as 450,000 people are now at risk of severe acute malnutrition, including at least 5, 000 children under the age of five. Shortages have lead to rising food prices. In some places, prices have more than doubled compared to last year. In Cuba, an estimated 15, 000 houses were destroyed by the hurricane, and many residents are still without homes. The first shipments of aid only arrived last week and power has yet to be restored to some communities.
Pre-trial hearing for Afghan massacre accused
Pre-trial hearings for the US soldier accused of killing 16 Afghan villagers continued over the weekend.  Prosecutors say Staff Sgt. Robert Bales carried out the attack on two villages in Kandahar Province last March. Afghan witnesses described how their family members were killed. An American soldier told the investigating officer Bales had woken him in the early hours of the morning and said he had quote "shot up some people."  Another soldier described finding Bales covered in blood. While some witnesses said Bales was alone, others described another soldier who helped carry out the attack. Once the pre-trial hearing concludes, the investigating officer in the case will decide whether Bales should face a court martial. Some politicians in Afghanistan have expressed disappointment that the trial is being held in the US and not in their country.
FEATURES
New Yorkers pitch in to offer relief, assistance to residents hit by storm's aftermath
Two weeks after Hurricane Sandy struck the East Coast, hard-hit communities in New Jersey and New York are slowly rebuilding. New Jersey Governor Chris Christie said that the gas rationing would end Tuesday morning in 12 northern counties because supplies were back to normal. As of yesterday, more than 165,000 customers remain without power in the region, forcing Hurricane survivors to cope without light, heat, working appliances and hot water. Businesses in the Rockaways and Coney Island remain closed, making it difficult for those who need medication and medical relief. And as FSRN's Matthew Petrillo reports, Occupy Sandy continues to offer extra relief where FEMA and city agencies have fallen short.
Critics push for redistricting reform in make up of Congress
With nearly all votes counted across the country, the Democratic Party won 25 out of 33 Senate races, but only picked up four new seats in the House of Representatives, with a couple races still undecided. This disparity has triggered many accusations of redistricting abuses, or gerrymandering, and voting rights advocates say they'll push for future reforms. FSRN's Alice Ollstein has more.
Syrian opposition names new coalition as pressure to end regional violence increases
Today, fighting in Syria and along its borders continued. Turkey's foreign minister protested a Syrian jet's bombing of an area near the village of Ras Al Ain, which killed 20 and wounded 50 critically, according to a doctor quoted in the New York Times. Israel's military said it made a direct hit on the second dire of firing across the border from the disputed Golan Heights. The attacks come as the Gulf Cooperation Council announced its support for the newly named Syrian opposition group. The National Coalition of Forces of the Syrian Revolution and Opposition announced its leadership yesterday, after talks in Qatar. It's the latest effort by an opposition movement that has so far struggled to offer a cohesive alternative to President Bashar al Assad. For more we're joined by Malik Al-Abdeh, he's a Syrian journalist now based in the UK. He writes the blog, Syria in Transition.
Pakistani journalist Hamid Mir on bin Laden, drone attacks and the dangers faced by media
One of the most prominent journalists in Pakistan is 46-year-old Hamid Mir. Like many who work in media in the country, he has faced threats and accusations, but he continues to report on controversial issues and defend his record. Mir is known for conducting three interviews with Osama bin Laden and he is pursuing a biography of the former Al-Qaeda leader, which he says will reveal previously unknown details. Jeannine Etter reads for FSRN's Gabe Matthews, who recently sat down with Hamid Mir to discuss his work and being a journalist in Pakistan.