August 22, 2012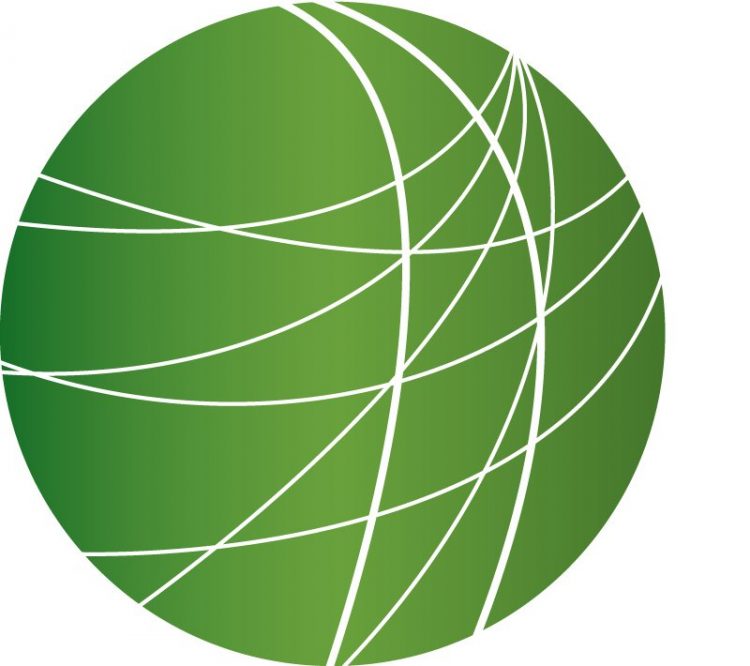 As GOP adopts immigration policy, federal courts rule on harsh state laws
Questions arise over journalists attendance at RNC event
Housing advocates highlight underwater mortgages in key swing states
Court strikes down EPA rule to address interstate pollution
HEADLINES
Worker grievances spread to another South African mine
Workers at a second platinum mine in South Africa have issued wage grievances. This follows a week of protest at the Marikana mine near Pretoria. There, a total of 40 people died during clashes between miners and police officers. FSRN's Davison Mudzingwa reports from Cape Town.
Workers at Rasimone mine have registered grievances similar to those of fellow miners at Marikana mine. They are demanding more pay and better working conditions. A large group of workers has reportedly gathered at the mine.  Some commentators believe the worker action was spurred by last week's violent clashes between striking miners and the police. The government of South Africa is battling to contain the situation at the mines. Today President Jacob Zuma made his second visit to the Marikana mine within 4 days. He called for a quick inquiry into last week's violence. Zuma's visit follows a hostile reception for government officials Tuesday.  Workers gathering at a rocky outcrop near the mine told the ministers they wanted a salary increase, not sympathy from the President. Meanwhile, Lonmin management has extended their ultimatum, saying workers would not be punished for missing work this week. The government is calling this a week of mourning, and has planned an official memorial service Thursday. Workers said they will hold a parallel event. Davison Mudzingwa, FSRN, South Africa.
Iran bans women from 77 fields of university study
Women in Iran have been banned from university courses in 77 different fields, after administration said they have a "manly nature" not suitable for women.  According to the US State Department, 36 universities have instituted the bans.  They won't allow women to pursue courses such as engineering, education, English language, computer science and literature.  The Iranian Science Minister said the ban was put in place to protect morality.  The US is calling on Iran to reverse the policy and uphold women's rights.  Nobel Peace Laureate Shirin Ebadi has reportedly written a letter to the UN protesting the change in policy.
Bank workers strike in protest of new Indian banking regulations
The Indian Parliament is set to approve new banking reform legislation intended to encourage more foreign investment in the country's public-sector banks.  These state-run banks account for about 75 percent of India's banking industry.  But employees are opposing the bill, fearing job cuts.  FSRN's Prabhakar Mani Tewari reports from Kolkata.
Under current law, bank investors have a 10% share of votes on policy in private banks, and 1% share in public sector banks.  The reforms would increase the investor vote to 26% and 10% respectively.  Analysts say these changes could improve bank health. But unions fear that if the government continues with the reforms, their influence will weaken, leading to job losses.  They've threatened to intensify agitation unless their demands are met. Nearly one million workers are striking today.  Consequently, the general public has had a difficult time accessing bank services.  Brank branches and ATMs are closed.  The strike is scheduled to last through Thursday.  Prabhakar Mani Tewari, FSRN, Kolkata.
Court document: NYPD surveillance of Muslims provides no terror investigation leads
In New York City, a civil rights group released testimony of a NYPD official they say was involved in spying on Muslim communities with no cause other than demographics.  From New York, FSRN's Matthew Petrillo reports.
The New York Civil Liberties Union showed testimony from New York Assistant Chief of Police Thomas Galati saying quote, "I never made a lead from rhetoric that came from a Demographics report." – meaning the surveillance didn't result in any leads in terrorism investigations.  The NY-CLU says this shows the New York Police Department was spying on Muslim communities based solely on the basis of ethnic and religious backgrounds. Cyrus McGoldrick is Civil Rights Manager with the New York Council on American-Islamic Relations.
"Now it is absolutely clear without any doubt that this does nothing for anyone's safety.  That all it is, is the perfect manifestation of racial and religious profiling, the iconic manifestation of discrimination in this city, in this state, in this country."
The Police Department's surveillance of Muslims may have violated a 1985 federal court sanction that prohibits the NYPD's from spying on political and religious activity. Matthew Petrillo, FSRN, New York.
Australia posthumously apologies to Olympian for ostracization after 1968 civil rights stand
And finally, an Australian Olympian, long spurned for his support of two African-Americans who gave the black power salute on the Olympic podium, is finally getting an apology from his country's government.  Two-hundred meter silver medalist Peter Norman wore a human rights badge along with Americans Tommie Smith and John Carlos at the 1968 games in Mexico City.  The action sparked a firestorm of controversy, and led to Norman being ostracized in Australia.  He was excluded from the Australian Olympic team in 1972, even though he had run qualifying times.  This week, the Australian parliament issued a posthumous national apology, acknowledging Norman's accomplishments. The Olympian died in 2006.
FEATURES
As GOP adopts immigration policy, federal courts rule on harsh state laws
As delegates prepare for next week's Republican convention, the platform committee has finalized the draft text for several key areas. Yesterday, we examined abortion and reproductive rights. Today, we're looking at immigration. Republicans called for the continued construction of the wall along the US-Mexico border, mandatory implementation of the controversial E-Verify screening program, and more bills modeled on Arizona's SB1070. But as Republican Party leaders push for the expansion of such laws, federal courts are ruling more pieces of the existing versions are unconstitutional. FSRN's Alice Ollstein has more.
Questions arise over journalists attendance at RNC event
This weekend, the host committee for the republican convention is holding a kick-off event and thousands of journalists are expected to attend. But some are questioning whether it's ethical for reporters to be wined and dined by the subjects they're going to be covering. From Tampa, WMNF's Janelle Irwin has more.
Housing advocates highlight underwater mortgages in key swing states
With election season in full swing, housing advocates are launching a campaign to highlight the mortgage crisis. It's called Home is Where the Vote Is and organizers are calling for concrete action to address a problem faced by an estimated 16 million homeowners — underwater mortgages, or those that exceed a home's value. For more, we're joined by Tracy Van Slyke, Director of The New Bottom Line, that's a coalition of community organizations across the US and the group that launched the campaign. She joins us from Chicago.
Court strikes down EPA rule to address interstate pollution
A federal Appeals Court in Washington D.C. struck down a key EPA rule that holds polluting states accountable for the soot and smog that drift into neighbor states' airspace. Two of the three judges on the panel ruled that the agency had overstepped its authority under the Clean Air Act, and unless Congress votes to give the EPA broader powers, the so-called "Good Neighbor" rule is vacated. Emily Davis is an attorney with the Natural Resources Defense Council, which backed the EPA in this case.
"This rule was targeted at 28 Eastern states who are suffering downwind air pollution consequences from upwind power plants. But if the majority opinion stands, power plants will be allowed to continue to emit this harmful pollution for many years in the future."
The EPA estimates that the rule, which curbs sulfur dioxide and nitrogen oxide, would have preventing about 15,000 heart attacks per year, as well as 420,000 cases of respiratory illnesses. The agency also said it would save the nation tens of billions of dollars in annual health care costs. Calling the decision a "huge loss for public health," Davis said those most vulnerable to air pollution can't afford to wait for a new rule.
"It essentially creates delay on top of delay. Not only would EPA have to go back to the drawing board and create a new rule, which can take years, but then it would have to withstand legal challenge, and based on the courts' opinion the states would likely need a couple years to implement plans addressing this pollution. So we'd be looking at many more years of harmful smog and soot pollution that we know has serious impacts for public health."
Judge Judith Rogers wrote a more than 40-page dissent echoing this point, accusing her fellow justices of "doing violence" to the Clean Air Act and facilitating a "maximum delay" strategy that allows the coal industry to continue to pollute. Democrats from several states, including Delaware and Massachusetts, are urging the Obama Administration to appeal the decision.
Musqueam First Nation fight condo development on British Columbia burial ground
In British Columbia, Musqueam First Nation community members are taking down their protest site after 110 days of peaceful demonstrations to protect an ancient burial ground from a condo development project. Ancient remains were recently dug up from the privately owned Marpole Maiden site, located on unceded Musqueam territory. The band hasn't yet secured ownership of the area. But as FSRN's Stéfanie Clermont reports, Musqueam band council authorities have entered talks with the province and the developer.