August 20, 2012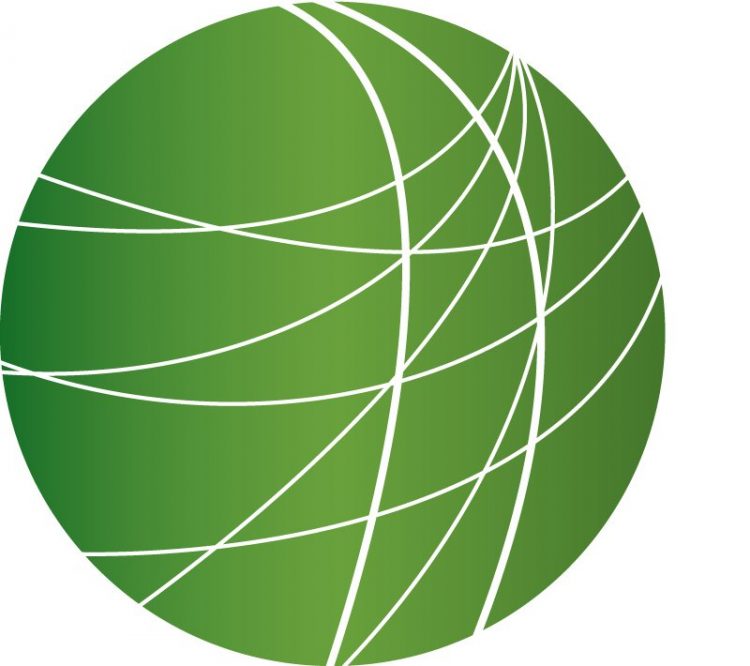 Advocates criticize US prosecution of whistleblowers as Wikileaks' Assange remains in embassy
New evidence shows civilian deaths from US drone strikes in Pakistan higher than previously reported
Palestinian family hospitalized after suspected firebomb attack in West Bank
HEADLINES
Syria fighting continues
Syrian government forces continued to attack cities across the country today. Opposition groups reported heavy shelling in the cities of Aleppo and Daraa as well as the capital Damascus. Videos posted online purportedly from the Southern city of Daraa, show the ruins of several recently destroyed buildings. One hundred and twenty people were killed on Monday according to the Syrian Observatory for Human Rights. The latest killings come on the same day that UN observers depart the country at the end of a four month monitoring mission. On Sunday, Syrian President Bashar al- Assad appeared in public for the first time since a bomb attack in the capital Damascus last month killed several senior members of his government. Assad was shown praying in a mosque in the capital to mark the end of the Muslim holy month of Ramadan. Protests against the regime took place at other mosques around the country.
Teenager killed in Bahrain demonstration
In Bahrain, hundreds of mourners attended a funeral over the weekend for a teenager killed by police during a demonstration in the country's capital Manama.  Sixteen-year-old Hussam al-Haddad was killed on Friday in what opposition activists called a brutal attack. Activists say al-Haddad was shot by security forces and then beaten and kicked. The Bahraini government says he was part of a group throwing petrol bombs. Opposition groups say 45 people have died in protests in Bahrain since June 2011.
Charges dropped against Planned Parenthood
Reproductive rights advocates are applauding a decision by Kansas prosecutors to drop all remaining criminal charges against a Planned Parenthood clinic.  The clinic was accused by the former Kansas Attorney General of performing abortions that were illegal under the state's law. FSRN'S Danny Wood reports from Kansas City.
Kansas Attorney General Derek Schmidt and Johnson County District Attorney Steve Howe announced the dismissal of the final 32 misdemeanor counts against Comprehensive Health of Planned Parenthood of Kansas and Mid-Missouri. The original case, brought by former Kansas Attorney General Phil Kline in 2007, accused the clinic of 107 charges, including falsifying records and performing illegal late term abortions. The case centered on whether the clinic was determining the age and viability of fetuses that were aborted, according to state law. In their joint statement, prosecutors Schmidt and Howe said, the clinic was complying with the law. Today, Peter Brownlie President of Kansas and Mid-Missouri Planned Parenthood said the dismissal of the charges was a significant victory and called the original case baseless and politically motivated. Schmidt Brownlie: "We really believe this case and its outcome should serve as a warning to all Kansans and in fact all Americans, about the dangers in our free society of electing extremists to positions of political power."  Former Attorney General Kline accused the current Attorney General of improperly defining "viability" and of not understanding the charges. Danny Wood, FSRN, Kansas City.
Republican candidate condemned for "legitimate rape" comment
Condemnation of a Republican candidate for Senate is growing following comments he made about rape and abortion. Congress member Todd Akin told a Missouri news station that a woman was unlikely to become pregnant if she was the victim of "legitimate rape." Akin was defending his view that abortion should be illegal even in the case of rape. Some have called for Akin to be removed from his position on the House Science and Technology Committee and fellow Republican Scott Brown said he should drop out of the Senate race.
Week long protests against coal export in Montana
In Montana, about 200 people have taken part in a week-long convergence against coal exports. The convergence at the state capitol was called after Arch Coal, the country's second largest coal company, applied to open a new mine in the state. Lowell Chandler is an organizer with the Blue Skies Campaign. He says the proposed Otter Creek mine will open up the way for more mining in the region, producing coal to be sent to new export terminals on the West Coast. Lowell Chandler: "There are a lot of issues with the rail lines- if these proposals go through there could be up to 60 coal trains moving per day throughout the region to the West coast. And dumping this large amount, of up to 170 million tonnes a year onto the international energy market could have a huge impact on climate change. So there's a lot of environmental issues and economic issues." Organizers say 23 people were arrested for nonviolent direct actions during the course of the convergence.
Indigenous people try to prevent sale of sacred site
In South Dakota, indigenous people are attempting to prevent the sale of land in the Black Hills that is held sacred by the Lakota people. The land is set to be auctioned off to the highest bidder later this week. For FSRN, Jim Kent reports.
Nearly 2000 acres of land in South Dakota is set to go on the auction block later this week. Pe` Sla which means "The Heart of All That Is"  is considered one of the most sacred sites for Lakota people. Much of the Pe` Sla site has been owned by the Reynolds, a non-Native family, for several generations but they have now decided to sell the land. Many indigenous people are concerned that the land will be developed. Gay Kingman is part of the grassroots effort that's trying to protect the sacred site from development. Gay Kingman: "We hope that the family will meet with us. We know that the family has taken good care of the land and they've allowed us to go on there and do our sacred ceremonies." Several Tribes and other groups are attempting to raise the funds to buy the land with individual donations. The Reynolds family plans to sell their property to the highest bidder this Saturday. Jim Kent FSRN, in the Black Hills, South Dakota.
FEATURES
Advocates criticize US prosecution of whistleblowers as Wikileaks' Assange remains in embassy
In his first public address since seeking refuge in Ecuador's London embassy, Wikileaks founder Julian Assange called on the US government to end its prosecution of those who leak and publish classified information. Sweden has been pursuing Assange's extradition for sexual assault charges, but Assange and his legal team fear Sweden would then turn him over to the US government for prosecution. Though the government of Ecuador granted Assange political asylum last week, UK officials say they will not allow him safe passage out of the country. The diplomatic standoff comes as veterans, transparency advocates and human rights groups denounce the Obama Administration's aggressive prosecution of whistleblowers saying this has had a chilling effect on free speech. FSRN's Alice Ollstein has more, in Washington, D.C.
New evidence shows civilian deaths from US drone strikes in Pakistan higher than previously reported
Two US drone strikes in Pakistan's tribal region killed six to ten people Sunday, according to AFP and local media reports. That follows a strike on Saturday that also killed six in the Shawal District in North Waziristan. The strikes come as Muslims celebrate Eid Al Fitr, which marks the end of Ramadan. On Sunday UN Special Rapporteur on Human Rights and Counter-Terrorism, Ben Emmerson, called on the US to be the subject of an independent investigation into the drone program and for the US to release video of past attacks. President Barack Obama has vastly increased the use of drones strikes. Since taking office the US has launched more than 280 targeted strikes, according to the London-based Bureau of Investigative Journalism. US officials have long asserted that the strikes only rarely kill civilians but new evidence, including eyewitness testimony from those on the ground in Pakistan, shows that civilian deaths from US drone strikes are much higher than previously acknowledged. For more, we go to investigative journalist Gareth Porter. His recent article in Truthout looks at how death tolls have routinely failed to accurately report civilian deaths  — including during one three-year-period when civilians made up as many as three quarters of those killed by US attacks.
To read Gareth Porter's report in Truthout: http://truth-out.org/news/item/10907-cover-up-of-civilian-drone-deaths-r…
Palestinian family hospitalized after suspected firebomb attack in West Bank
Members of a Palestinian family remain in the hospital, some in critical condition, after what is widely suspected as being an Israeli settler attack near their west bank home. Despite widespread condemnation from Israeli politicians, human rights groups say few have been brought to justice as settler attacks against Palestinians increase.  FSRN's Jillian Kestler-D'amours has the story from Jerusalem.
Impasse at South African mine after majority of workers stay off job
Miners in South Africa have largely defied a deadline issued by their employer to return to work today. More than 70 percent of the workers at the Marikana Platinum mine stayed off the job, and officials with the mining company, Lonmin, said that the mine was unable to restart full production. The stalemate continues after a controversial week in which police opened fire on a group of workers, killing 34. FSRN's Davison Mudzingwa reports.