August 27, 2012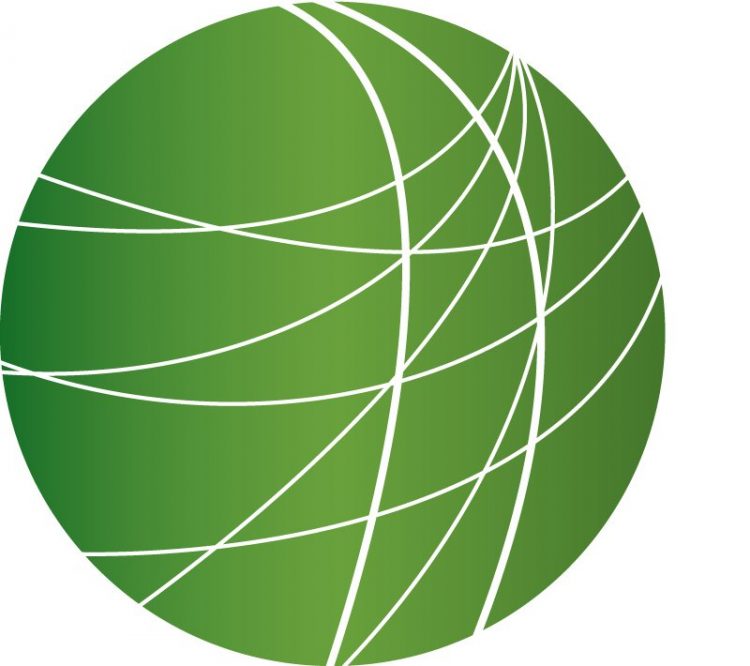 Tropical Storm Isaac displaces thousands in Haiti, worsening housing crisis in country
Protesters march in St Petersburg as storm delays opening of RNC
Ron Paul calls for "new era" of liberty ahead of official start to Republican Convention
Amid convention's glamour, Tampa activists point to city's neglect of poor neighborhoods
HEADLINES
Refinery Fire in Venezuela Continues to Burn
A fire which continues to burn at Venezuela's largest oil refinery has killed at least 41 people. The blaze has been burning since early Saturday morning when a gas leak caused an explosion in a storage unit at the state-owned Amuay complex. Officials have indicated the fire may have to burn itself out if ongoing efforts to control it prove unsuccessful. The death toll from the explosion makes it one of the worst refinery accidents in history.
Arctic Summer Sea Ice at Record Low
Arctic summer sea ice has fallen to a new record low according to the National Snow and Ice Data Center – or NSIDC. The previous low was registered in 2007, but this year's melt season still has two to three more weeks remaining. NSIDC data shows the six lowest levels of summer sea ice in the satellite record have occurred in the past six consecutive years.
Greenpeace Targets Gazprom Arctic Drilling Platform
In other news from the Arctic, Greenpeace continues to disrupt operations at Gazprom's drilling platform in the Pechora Sea. Ekaterina Danilova reports.
Fourteen activists fixed themselves to the anchor chain of a ship carrying gas company workers, preventing them from accessing the platform. Gazprom responded by spraying them with water hoses, but activists maintained their presence throughout the day. The group began its action on Friday last week, when they attached a tent to the platform and hung there for 15 hours. Greenpeace International Director Kumi Naidoo spoke about the group's action in a video released today from the Greenpeace ship: "The Arctic serves as an air conditioner and a refrigerator that cools the planet and reflects sun back into the atmosphere. To drill for oil here is utter madness and will drive us closer and closer and faster and faster to climate catastrophe. That is why Greenpeace is here, peacefully protesting and asking Gazprom and the Russian government not to proceed with drilling here in the Arctic." Gazprom plans to begin drilling for oil in the Arctic this year. Greenpeace says Gazprom's oil spill plan is outdated and that a spill in the Arctic would be impossible to contain. Ekaterina Danilova, FSRN, Russia.
Reports of Hundreds Killed near Damascus
Reports of another mass killing in Syria allege more than 320 people were murdered in a town near Damascus. Restrictions on journalists and international observers make reports from Syria difficult to corroborate, but if verified, the reported massacre in Dariya could be the worst of the 17 month old uprising.
Global Arms Sales at Record High
A new study released by the Congressional Research Service shows a US arms exports reached a new high in 2011. The document was delivered to Congress on Friday but has not yet been made available online. The New York Times reports US weapons manufacturers exported more than 66 billion dollars worth of products last year, accounting for more than three-quarters of arms sales worldwide.
Nine Killed, Dozens Wounded in Chicago Weekend Shootings
At least nine people were killed and dozens more wounded in separate shootings in Chicago over the weekend. Most of the shootings occurred in the South and West areas of the city. The Chicago Sun Times reports 28 people sustained gunshot wounds over the weekend while the local NBC affiliate puts that number at 37. According the the Chicago Tribune, the city has registered more than 1,100 cases of non-fatal shootings in the first seven months of this year.
State of Emergency Declared Ahead of Tropical Storm Isaac's Landfall
The governors of Louisiana, Alabama and Mississippi have declared a state of emergency as Tropical Storm Isaac heads across the Gulf of Mexico towards New Orleans. Zoe Sullivan has more.
Meteorologists are predicting that the storm will become a category 2 hurricane by the time it makes landfall in Southern Louisiana Wednesday morning. Different models, however, indicate that the landfall may come in Alabama or Mississippi or even in Western Louisiana. Warm water in the Gulf feeds the storm's energy, allowing it to grow. The storm's expected arrival comes on the 7-year anniversary of Hurricane Katrina. Amtrak has announced that it is cancelling all service into and out of New Orleans on Tuesday and Wednesday in anticipation of potentially flooded rail lines and high winds. Roughly 5000 people evacuated by train in 2008 for Hurricane Gustav, but no such plan is currently in place. St. Charles Parish and parts of St. Bernard Parish are under mandatory evacuation orders. The city of New Orleans has not announced plans to make public shelters available at this time.  Zoe Sullivan, FSRN, New Orleans.
FEATURES
Tropical Storm Isaac displaces thousands in Haiti, worsening housing crisis in country
On its way to the Gulf Coast, Tropical Storm Isaac did not reach full hurricane strength but still battered parts of the Dominican Republic and Haiti, where hundreds of thousands of people are still living in vulnerable tent camps. The storm caused 19 deaths, 22 injuries and forced the evacuation of nearly 16,000 from homes and temporary shelters, according to Haiti's Ministry of the Interior. Humanitarian groups are now raising concerns about flooding and extensive damage to bridges, roads and food crops. The storm is also drawing more attention to the severe housing crisis in the country. For more we're joined by Alexis Erkert with Other Worlds, a social and economic justice group. She's also an organizer with Under Tents, an international campaign working for housing rights for people displaced in Haiti. She joins us from Port Au Prince.
Protesters march in St Petersburg as storm delays opening of RNC
As Tropical Storm Isaac moves north, Gulf Coast communities are preparing. The National Hurricane Center has designated a significant storm surge threat to the Northern Gulf Coast and the National Guard has mobilized more than 4,000 thousand troops in the region. In New Orleans, some schools have been closed and authorities have called for mandatory evacuations in parts of Plaquemines, Low Jefferson and St. Charles Parishes. In Florida, Republicans canceled the first day of the convention, citing concerns about participants' safety. The delegates' roll call is now rescheduled for tomorrow. Florida's Governor Rick Scott canceled his convention appearances through Tuesday to focus on emergency response to Issac. But ahead of the storm, protesters still rallied. More than 1,000 took to the streets of St. Petersburg yesterday in a symbolic farewell to democracy. As FSRN's Janelle Irwin reports, activists from the Occupy Movement, labor unions and veterans were among those who participated in the Death of Democracy March.
Ron Paul calls for "new era" of liberty ahead of official start to Republican Convention
In advance of this week's convention, Republican Party leadership took efforts to quell a potential challenger, Congress member Ron Paul. Although Paul only has about 175 delegates, his supporters are working to the very end, some even distributing an open letter to RNC delegates urging them to switch their votes. Paul doesn't have a speaking slot at the official convention, but he did hold a counter rally Sunday, where thousands gathered at the University of South Florida for what might be the retiring Congress member's last bid for president. From Tampa, WMNF's Samuel Johnson reports.
Amid convention's glamour, Tampa activists point to city's neglect of poor neighborhoods
In preparation for the Republican National Convention, the city of Tampa has spent a large amount of money sprucing up some of its finest neighborhoods and promoting a positive city image to the international community. But not all of Tampa is lined with mansions, palm trees and newly paved roads. FSRN's Josh Holton reports that local activists are pointing to pockets of poverty that they say are in desperate need of repair, just a few blocks away from the city's busy financial and nightlife districts.
California's Proposition 37 would require GMO labels in supermarkets
California voters will decide in November whether to require retail labeling of genetically modified foods.  Earlier this year, activists gathered nearly twice the 500,000 signatures needed to put the measure, Proposition 37, on the ballot. Supporters say consumers have a right to know what's in the food they're buying. The initiative's opponents say bioengineered goods are safe and that new labeling would only confuse shoppers. FSRN's Eric Black reports.