August 3, 2012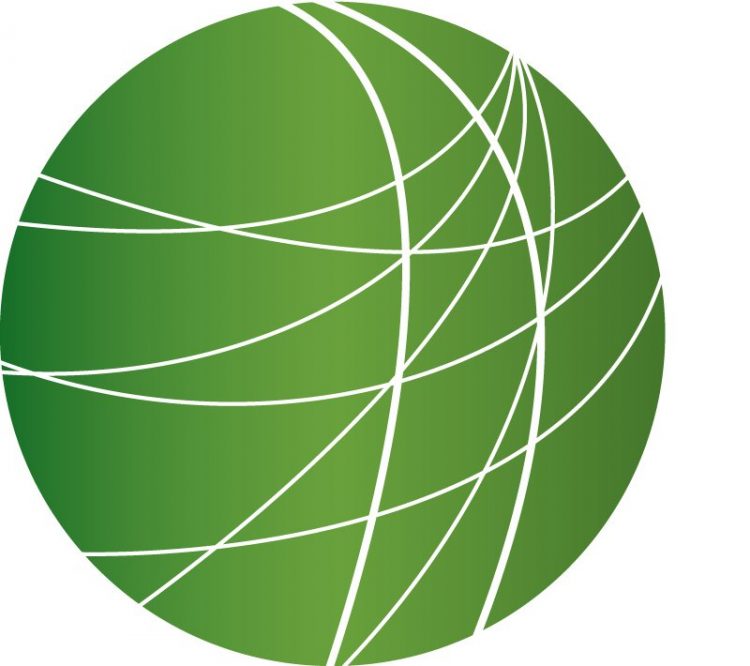 UN condemns violence in Syria as fighting, protests wage on
US-backed agricultural project in Tanzania would displace 160,000 people, harm environment, report finds
As US unveils new details of deportation policy, youth infiltrate Florida detention center
In Israel, lapse of religious exemption for military service raises question of who should serve
HEADLINES
Tennessee nuclear protesters plead not-guilty in non-violent action
Three protestors who allegedly broke into a nuclear facility in east Tennessee are pleading not guilty to federal charges of trespassing.  For FSRN, Brandon Hollingsworth has more from Knoxville.

Eighty-two year old Sister Megan Rice of Las Vegas, Michael Walli of Washington, DC and Greg Boertje-Obed of Duluth, Minnesota are accused of trespassing on the highly-sensitive Y-12 campus.  The facility in Oak Ridge maintains and stores weapons-grade nuclear materials.  Last Saturday, the trio allegedly cut through a fence and evaded security measures to spray-paint slogans and spill blood on a building housing the nuclear materials.
Ralph Hutchison, of the Oak Ridge Environmental Peace Alliance, says the three protesters carried an anti-nuclear weapons message.
"They wanted to call attention to the fact that nuclear weapons of mass destruction are produced at Y-12.  In particular, they wanted to call attention to the fact that the government plans to spend $7.5 billion on the Uranium Processing Facility, which will be a new bomb plant in Oak Ridge."
Y-12 is idle today, two days after the government contractor at the site halted operations. Thousands of Y-12 workers are undergoing refresher courses in security as officials try to determine how the Rice, Walli and Boertje-Obed breached the area. Brandon Hollingsworth, FSRN, Knoxville.
State presents weak defense of Pennsylvania voter ID law
In Pennsylvania, lawyers have wrapped up closing arguments in the state's controversial Voter ID law hearing.  Pennsylvania is a presidential swing-state, and the law could affect which candidate voters choose in the general election.  From Philadelphia, FSRN's Matthew Petrillo reports.
Pennsylvania Governor Tom Corbett signed the Voter Photo ID law in March.  But the case by the ACLU of Pennsylvania, which wrapped up Thursday, could have the law overturned before it's ever even implemented.  That's because the state's argument might not apply.  Layers based their defense heavily on a US Supreme court decision out of Indiana, while the ACLU's lawsuit was filed under Pennsylvania's state constitution.
The state also couldn't pin down the number of people who do not have IDs, had no written plan to provide IDs , and….

"They really didn't have any witnesses."
Vic Walczak is the legal director for the ACLU of Pennsylvania.
"The entire reason of this law was the prevent impersonation voter fraud at the polls and the Commonweatlh admitted they had no evidence of voter fraud taking place, and they also admitted even if the court blocked the law there was not a danger of impersonation fraud in November."

Both sides indicated they would appeal a loss. Walczak says he expects the Pennsylvania Supreme Court to have a decision before the election in November. Matthew Petrillo, FSRN, Philadelphia.
Description: https://mail.google.com/mail/u/0/images/cleardot.gif
Feminists protest Olympic inclusion of countries with Sharia law
London police arrested a group of feminists from Ukraine, who were protesting the International Olympic Committee for including Islamic countries with sharia law in the games.  They argue that women do not have equal rights in these countries and should be excluded. Video from AFP shows a small group of topless women from the Femen organization being arrested in a public square.
Femen is known for their provocative protests, including the regular use of nudity.
This is the first year Saudi Arabia has included women on its Olympic team. The first, Wojdan Shaherkani quickly lost in her opening judo match today wearing a black cap to cover her head. The other Saudi woman, Sarah Attar will run in the women's 800 meters on Wednesday. She is expected to wear long pants and shirt, along with a head covering.
First Nations groups to protest Canada tar-sands environmental destruction
Members of western Canada's First Nations bands will gather for a healing walk tomorrow (Saturday) near the vast ongoing tar sands oil development in northeastern Alberta. A contingent from the Northwest US is joining the walk in solidarity.  FSRN's Leigh Robartes has this preview.
Opponents of the Canadian tar sands project near Fort McMurray in northeastern Alberta say it is the largest industrial project on earth.  Tar sands development is expected to eventually cover an area the size of the state of Florida.
Jesse Cardinal is an organizer with keepers of the Athabasca, a group named for the river and vast watershed that includes boreal forest and peatlands. Cardinal says an elder of her band, who collects medicinal plants in the tar sands area, told her their old cultural ways are disappearing due to the pollution.
"Our medicines are disappearing.  And what they're doing when they dig up the ground and they're doing all these things underground is they're digging up old sicknesses that have been buried with people and things like that.  That's one of the beliefs of the elders and definitely that the medicines are disappearing."
Cardinal says she expects the hundreds of indigenous people who come to the healing walk to witness the type of destruction that could come to other communities.  Many of them have already vowed to fight the planned Enbridge Northern Gateway pipelines which would cross numerous First Nations lands while bringing tar sands oil to the coast.  Leigh Robartes, FSRN, Idaho.
FEATURES
UN condemns violence in Syria as fighting, protests wage on
The UN's General Assembly adopted a resolution today condemning the violence in Syria and calling on the regime of Bashar al Assad to take steps to end the attacks.
UN Secretary General Ban Ki Moon called it a test for the international community.
"I want us all to show the people of Syria and the world that we have learned the lessons of Srebrenica. United international pressure can make a difference. The Syrian people need action. Their aspirations have been denied. Their suffering is profound and increasing militarization promises only worse."
The resolution was adopted with a vote of 133 in favor, 12 against and 31 abstaining. Along with Syria, also opposed was Russia, China, and Cuba. Speaking through an interpreter, Pedro Nuñez Mosquera of the Cuban Mission to the UN called on outside countries to end their support for the opposition.
"We must have a cessation of the transfer of weapons and money to the insurgency groups as well as their training. Which without any concealment have become a daily practice of the United States and its allies in order to defeat by force sovereign."

The resolution is nonbinding and was only adopted after key provisions, such as calling for Assad to step down and countries to impose sanctions on his regime, were removed.
In Syria, clashes continued and people took to the streets in protests in major cities. According to the Syrian Observatory for Human Rights, several towns and villages in Deraa held rallies even as most neighborhoods had heavy security presence and snipers could be seen on rooftops.
A video posted online today by activists appeared to show large crowds chanting and waving the rebel flag in Aleppo, where violent clashes continue.
Near to the capital city of Damascus, reports of killings of civilians in suburbs and attacks on the Yarmouk Palestinian refugee camp, where many residents fled the violence, are emerging. For more, we're joined by Rafif Joejati, spokesperson for the Local Coordination Committees of Syria, a coalition of activist groups in the country.
US-backed agricultural project in Tanzania would displace 160,000 people, harm environment, report finds
In Tanzania, a land development project backed by a US-based company, could displace more than 160,000 local residents and threaten forest and wetlands in the region. That's according to a report by the Oakland Institute, which has been tracking the Iowa-based Agrisol Energy and its plans to lease more than 800,000 acres. Agrisol has pledged to improve the local infrastructure and provide jobs, but The Oakland Institute says those pledges have not been carried out and the plan could have harmful effects for the people, wildlife and environment of the area.
For more, we're joined by Anuradha Mittal, executive director of the Oakland Institute.
To read the full report: http://www.oaklandinstitute.org/land-deal-brief-lives-hold

As US unveils new details of deportation policy, youth infiltrate Florida detention center
The Department of Homeland Security has announced new details for temporarily protecting undocumented youth from deportation.
Those who meet the government's criteria, can apply for a two-year reprieve under a process called "deferred action". But immigrant rights activists say they're skeptical of the policy's promises, after a campaign to infiltrate a private immigrant detention center finds many DREAM-Act eligible youth and other "low-priority" individuals are still being detained and deported. FSRN's Alice Ollstein has more.
In Israel, lapse of religious exemption for military service raises question of who should serve
For more than 60 years, Israel has required nearly all citizens over 18 to enlist in its military. There has been a long-standing exemption for religious students, but that expired this week, after the highest Court struck the law down as unconstitutional earlier this year. With the country's parliament in recess until fall, members of the Ultra orthodox community are now left wondering if they'll be forced into the military. FSRN's Jillian Kestler-D'Amours has more from Jerusalem.
Mumia Abu Jamal on Gore Vidal
This week, writer Gore Vidal died at the age of 86. For more on his life and legacy, a commentary by Mumia Abu Jamal.