October 2, 2012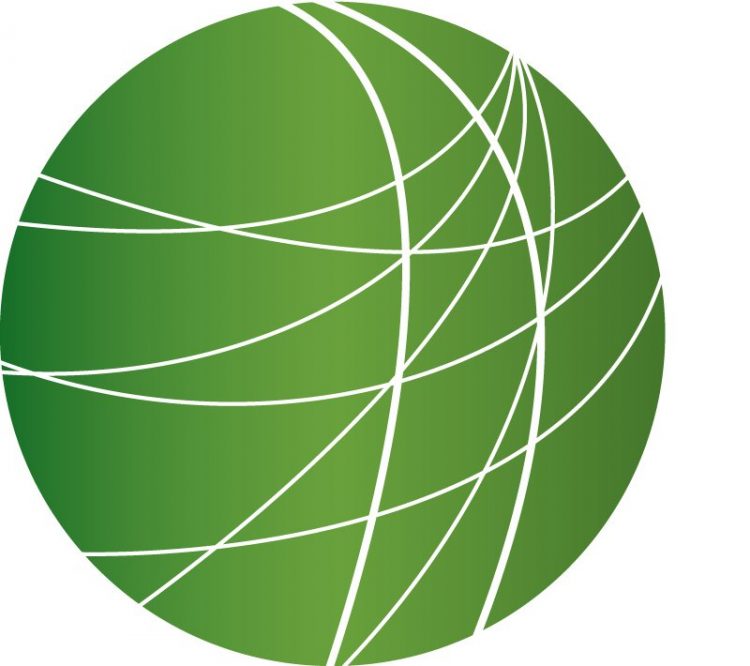 Calls rise for investigation into allegations of GOP voter registration fraud
Libertarian Party candidates launch legal challenge to two-party presidential debates
Voters line up at polls for early voting in Ohio
HEADLINES
Bahrain jail medics one day after sentences upheld on appeal
Before daybreak this morning, authorities in Bahrain jailed at least five medics whose sentences were upheld on appeal by a civilian court yesterday. Twenty medical professionals were arrested last year during pro-democracy uprisings, charged with using the Salmaniya Medical Complex as an opposition stronghold. They were later tried and convicted in a military court. The Bahrain Independent Commission of Inquiry found they were tortured during their initial detention, and most of the charges were reversed by a civilian court. At the height of the March  2011 uprisings,  Dr. Ali al Ekry spoke to al Jazeera at the hospital. "They have to stop this brutal attack against BahrainI citizen, they are innocent …" Al Ekry was sentenced to five years. Human Rights groups say the doctors and nurses are guilty only of treating the wounded and exercising free speech.
Miners still on strike across South Africa; Anglo American threatens to fire workers
Tens of thousands of miners in South Africa continue strikes, calling for increased wages. One company demanded that workers show up to meetings today or lose their jobs. Davison Mudzingwa reports.

Mining giant Anglo American Platinum's South African operations have been gravely affected by a two-week-old the wildcat strike. The company threatened to dismiss workers who stayed away from disciplinary hearings today. Some strikers did attend, but not all workers followed the order. At least 21,000 miners began the demanding a monthly salary of $2000.00 their employer says that's unaffordable and out of bargaining guidelines. The mining sector has been hard hit by protests in the past two months, affecting the country's economy. Analysts say the spreading protests were spurred by strikes at Lonmin's mine that netted workers a 22 percent salary rise. Anglo American is also facing legal action brought by former miners who contracted silicosis during their work with Anglo American's now defunct gold operations. The eighteen say the lung disease was a result of excessive dust they inhaled during their years of service. The case will be heard next year.  Davison Mudzingwa, FSRN, Cape Town.
Tunisian women rally in support of rape victim facing indecency charges; worry about rights
In Tunis today, a woman who says two police officers raped her went before a judge who will decide if  indecency charges should be filed … against her. At the courthouse, hundreds of women rallied in her support. In early September, police came upon the woman and her fiance in a car. She says one of the officers held the man down while the other two sexually assaulted her. The officers have been charged with rape, but both the woman and her fiance could  face  indecency charges. Tunisia is currently drafting a new constitution, and women are concerned they could lose rights under the country's current leadership.
Georgia's Saakashvili still in office but Georgia Dream wins control
With only a fraction of votes counted, Georgia's president has quickly conceded his party's defeat. MJ del Valle has more from Tbilisi.

Thousands of people celebrated in Tbilisi last night, in hopes of a victory by the coalition Georgian Dream. Today their dreams were realized, when current president Mikhail Saakashvili conceded the defeat of his party, the United National Movement. The Georgian dream now faces some major challenges, not the least of which is how they will be able to govern together given that the coalition is made up of six very different parties. Another issue is that until constitutional amendments come into effect next year, Georgia is still a presidential system, so  power remains in the hands of current president, Mikhail Saakashvili. And the leader of the Georgian Dream, Bidzina Ivanishvili, will have to find a way to successfully achieve two seemingly contradictory goals, improve relations with Russia while getting Georgia established as a member of NATO. MJ del Valle, FSRN, Tbilisi.
Cambodia jails independent broadcaster for 20 years
A Cambodian judge has sentenced a popular independent broadcaster to 20 years in prison on charges his supporters say are baseless and a human rights group says are a crack down on free speech and dissent. Irwin Loy reports from Phnom Penh.
Seventy-one-year-old Mam Sonando ran Beehive Radio, a rare independent media outlet. Hundreds of his supporters rallied outside a Phnom Penh courthouse Monday. As the verdict was announced, angry demonstrators tried to reach the building, but were pushed back by police in riot gear. Sonando was accused of trying to incite a group of villagers in eastern Cambodia to revolt against the government. But rights groups say Cambodia is using the courts to silence it's critics, as well as groups that encourage people facing land evictions to stand up for their rights. Ou Virak leads the Cambodian Center for Human Rights. "I'm very, very upset, given the fact that we've been doing this, we've been pushing this government for almost two decades now. And it hasn't changed. The court is still a political tool." The government denies such accusations. Still, rights groups are already gearing up for more time in court. On the same day Sonando was sentenced, Virak was one of four people  summonsed to appear in court later this month; they're accused of incitement. Irwin Loy, FSRN, Phnom Penh.
FEATURES
Calls rise for investigation into allegations of GOP voter registration fraud
With just five weeks to go before Election Day, voting rights advocates are scrambling to register voters, educate communities about new Voter ID laws and respond to accounts of voter intimidation. Many welcomed today's decision by a Pennsylvania judge to halt the state's contested voter ID law, saying the ruling will prevent disenfranchisement of voters. But some watchdogs remained concerned about other states following allegations that a company hired by the Republican National Committee to work in battleground states has committed selective registration and fraud. FSRN's Alice Ollstein reports.
Libertarian Party candidates launch legal challenge to two-party presidential debates
As attention on access to the ballot continues, presidential candidates are preparing for tomorrow's first national debate in Denver, Colorado. But the stage is once again set for only two of the presidential candidates to participate. That's Democrat Barack Obama and Republican Mitt Romney. None of the third-party candidates are being allowed to participate. According to the Commission on Presidential Debates, the organization that runs the event, a candidate must demonstrate support from at least 15 percent of the national electorate and be on the ballot in enough states to theoretically win the Electoral College. The Libertarian Party is challenging that criteria. They say the exclusion of Libertarian Party Presidential Candidate Gary Johnson from the debate is a violation of federal anti-trust laws. They filed a lawsuit in in September with the US District Court for the Central District in California.
For more, we're joined by Jim Gray, he is the vice presidential nominee for the Libertarian Party and a retired California Supreme Court Judge. He is also arguing the motion in court.
Voters line up at polls for early voting in Ohio
Polls officially opened in Ohio today as part of early voting in the battleground state. Many voters turned out in order to be among the first to cast their votes.  As FSRN's Evan Davis reports, some in urban areas had been camping outside the polling places since late last night.
After decades of progress, black lung disease on rise in southern Appalachia
Coal miners in southern Appalachia are experiencing a spike in cases of black lung disease, which results from inhaling coal dust. The disease has killed tens of thousands of miners over the past century. Federal legislation was supposed to take care of the problem. After the 1969 Federal Coal Mine Health and Safety Act came into effect, black lung disease plummeted but now it's on the rebound, affecting younger as well as older miners. Researchers are trying to find out why. FSRN's Melinda Tuhus reports from coal country in southern West Virginia.