December 21, 2012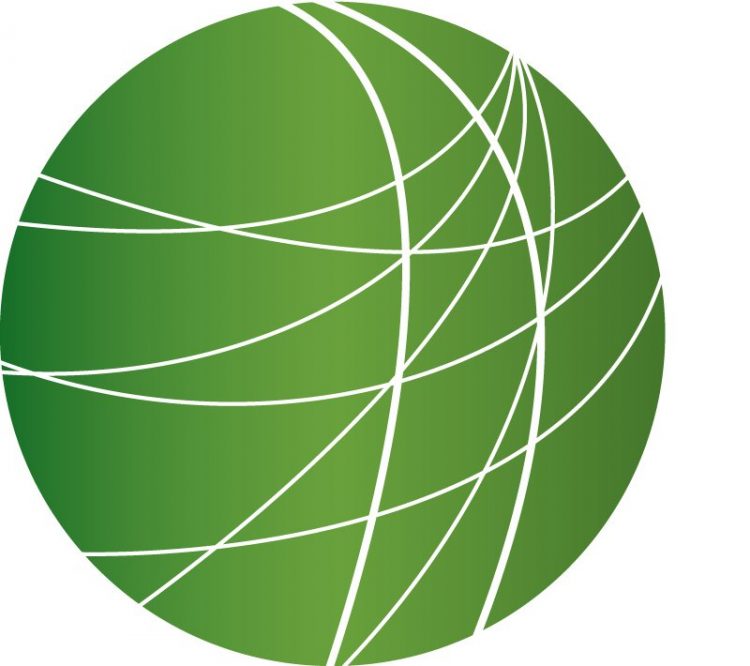 NRA's push for armed guards in schools draws mixed reaction from lawmakers, condemnation from education advocates
Protesters clash in Alexandria ahead of second round of Egypt's constitutional vote
In the Philippines, thousands without homes, recovery slow after Typhoon Bopha
HEADLINES
Zapatistas silently announce their reemergence as social force in Mexico
Thousands of tourists from around the world gathered early this morning throughout Mexico´s southeastern state of Chiapas in anticipation of the end of the world. Instead, what they saw were tens of thousands of masked Mayan indigenous peoples led by the Zapatista National Liberation Army descending from the highlands in silent marches. They temporarily took over at least three cities. FSRN's Tim Russo brings us more from Chiapas.
Mexico´s Mayan indigenous peoples converged this morning on San Cristobal de las Casas for the first time in more than a year. Today´s march, explains Journalist Jose Gil Olmos, marks a symbolic moment where Zapatistas are silently saying that end of the Mayan calendar marks the beginning of a new era.
"The mere presence of the Zapatistas here today just as the new government of Enrique Peña Nieto is getting started -and the return of the PRI – is a message in and of itself. The Zapatistas exists and are here. They are a social and political force and they are reminding the PRI that things are not good."
Today´s Zapatista presence is a message to the PRI party that the root causes of the Zapatista uprising – lack of health care, housing, education, jobs, and dignity for Mexico´s poor and indigenous – are still prevalent. Tim Russo, FSRN, Chiapas.
Government promises reforms to make New Delhi women safer
Outrage continues in India over the gang rape of a 23-year old woman on a bus last weekend. At a rally in New Delhi today, protesters once again demanded accountability and action. FSRN's Bismillah Geelani reports.
The incident has left the entire nation shell shocked. People from all walks of life are taking to the streets to express their anger and outrage. In New Delhi protests continued for the fifth day today. Hundreds of people marched to India Gate to express solidarity with the rape victim, who remains in the hospital. Parliamentarian and senior Communist Party leader D Raja was among the protesters.
"The nation stands united in protest against such heinous crimes. Now it's time for action by the government. The government will have to build enough legal safeguards to protect our women and see that the law enforcing authorities act with firmness to punish the culprits."
Meanwhile police have arrested four of the six men accused. The government says initiatives to make Delhi safer for women, like improving safety on busses, are also underway. The city is often called India's "rape capital." More than 500 rapes were reported last year. Bismillah Geelani, FSRN, New Delhi.
Internal divisions as Senegal prepares trial of Chadian ex-president
The Senegalese Parliament has approved a special tribunal to try former Chadian president Hissene Habre. Human rights groups are calling this a victory for justice, but there's dissension within Senegal about whether the government is in a position to oversee the trial. FSRN's Alpha Jallow reports, opposition parties held a protest yesterday accusing a top government official of illegal involvement with Habre.
The Minority coalition in the National Assembly filed a vote of "no confidence" for Prime Minister Abdul Mbaye Thursday, alleging that he helped Habre transfer large sums of money into Senegal. They're calling for his resignation, and for the government to organize the trial before the end of the year to assuage international fears of Senegal's ability to handle the prosecution.
Hissene Habre is accused of the political killings and torture of tens-of-thousands while president of Chad between 1982 and 1990. He fled to Senegal after being ousted from power. Ever since, the international community has been pushing Senegal to either extradite him to stand trial in international court or to start its own legal process. The government has resisted both demands until now. Alpha Jallow, FSRN, Dakar.
House stalls on fiscal cliff, passes NDAA with Senate
Republican Speaker of the House John Boehner was dealt a striking defeat yesterday as members of his own party refused to endorse his "Plan B" proposal to deal with the so-called fiscal cliff.The House of Representatives is now on break for Christmas.But before they left last night, the GOP-led House did pass the controversial National Defense Authorization Act, approving the $600-billion Pentagon budget.The Senate passed the bill today.
Police raid Occupy Honolulu camp for 55th time
Occupy Honolulu was raided yesterday for the 55th time since the encampment was established in November 2011. But this time police were constrained by a new court-ordered agreement that prevents them from violating Occupiers´ civil rights. FSRN's Larry Geller reports.
Police closed off two lanes of a busy downtown Honolulu street in preparation for yet another raid on the Occupy Honolulu encampment. A recent court-ordered agreement between Occupiers and the city forbids police from entering tents without a warrant or confiscating and destroying personal property. This time, police only removed two signs and a tent belonging to a homeless person unrelated to the Occupy encampment. Prior to the agreement, Honolulu consistently violated the terms of its own ordinance, which requires the tagging and storing of confiscated property. Instead, the city loaded property into garbage trucks. Occupiers documented these illegal actions and submitted the videos as part of their complaint in federal court. A hearing on the issue is set for March, and activists have requested a jury trial and compensatory and punitive damages. Larry Geller, FSRN Honolulu.
FEATURES
NRA's push for armed guards in schools draws mixed reaction from lawmakers, condemnation from education advocates
Residents of Newtown, Connecticut and people across the country observed a moment of silence this morning for the 26 victims of the school shooting that took place one week ago. The bells of Trinity Episcopal Church in Newtown and the National Cathedral in Washington D.C. tolled 26 times. The 27th victim, Nancy Lanza, was remembered at a private funeral Thursday.
There have been a number of deaths from gun violence since the mass shooting last Friday, including a shooting in Pennsylvania today where three people were killed, along with the gunman. As that violence took place in Blair County, the National Rifle Association broke its week-long silence following the Sandy Hook shooting. But the lobby group's call for more guns in schools is getting a mixed reaction from lawmakers and condemnation from education advocates, who say that further militarizing schools won't make students safe. On Capitol Hill, FSRN's Alice Ollstein reports.
Protesters clash in Alexandria ahead of second round of Egypt's constitutional vote
In Egypt's port city Alexandria, protesters clashed today ahead of the second round of voting on the country's new constitution. Video posted by the Telegraph shows protesters hurling rocks and tear gas canisters and large crowds jostling in the street. At least 40 people were treated for injuries, according to the AP, after police fired tear gas at the crowds. Saturday's voting is scheduled to take place in 17 provinces and follows the first round of voting last weekend. The polling has been criticized for voting violations and this week the Justice Ministry ordered a probe into the allegations. For more, we go to reporter Noel King in Cairo.
In the Philippines, thousands without homes, recovery slow after Typhoon Bopha
In the Philippines, some 300,000 survivors of typhoon Bopha remain homeless and are struggling to return to normal life, according to new figures released today by the International Red Cross and Red Crescent. The storm hit the southern part of the island country earlier this month, devastating parts of northern Mindanao, killing more than a thousand and leaving hundreds more missing. Authorities say the recovery could take years. FSRN's Madonna Virola reports.
Despite condemnation of attacks in Pakistan, girls continue to face risk in access to education
The fifteen year old Pakistani girl who was shot by Taliban militants has requested that a school named in her honor be changed back to its original name, citing concern for the female students. Malala Yousafzai continues to recover and get medical treatment in the UK after she was shot in October. Her request comes after students at the school in Swat Valley also protested the renaming and it highlights the risks that many young women face in Pakistan.
One of those affected is Hina Khan. She's in 11th grade and an outspoken supporter of girl's rights to education. Recently, unknown people took pictures of her family's home and put a red cross on their front gate.
Khan says she left the Swat valley when she was 13 because the area was controlled by the Taliban.
"The Taliban ordered women to cover their faces even the young girls. I heard about a girl in Swat whose face was burnt with acid by Taliban militants because she did not cover her face. She was crying and she could not eat anything. This incident made me weep and made me sad."

Khan moved to the capital Islamabad and began to campaign for girl's education.

"I came to Islamabad and it was easy for me to continue my education but I found it very difficult for my female friends in Swat to continue their studies. The militants have said that they would slaughter, strip and throw acid on girls who carry on their education after grade six. It was a very cruel decision for girls so I organized a press conference in Islamabad to get the attention of the stake holders on this issue."
Hina's mother Farhat says since then, they have been receiving threats.
"I received a call at night and the person asked me not to remove the red cross from our gate. The person also told me that we are watching you constantly and you cannot be saved. I asked him the reason for attacking us and he told me that you would come to know about it later on. It made me weep and depressed."

Farhat was a courageous person before the call but now she is worried for her family. After Malala was shot and they received threats, she has been increasingly concerned. Despite being afraid she says she will continue to fight for women's rights. So will her husband, Rait Ullah Khan, a political and social worker.

"We do not care about the threats. We are not afraid of slaughtering and the militant threats when the militants announced that they would kill Farhat with a rocket launcher."
But the threats have had an impact. Hina Khan seldom goes to school. She's not only missing out on academic classes, but also sports, in which she's won competitions. These days, she says she practices at home. One of her classmates is Gulshana Khan.
"She is a very nice friend, caring and she is always there for you. She is really good at studies even with the threats. It did not affect her studies."
Despite the threats, Hina Khan has not received any offers of protection from the government.

"I know the government will not provide me security till someone comes and shoots me and then the government will offer us security. It happens here all the time."
This month, Pakistan's president pledged $10 million for a girls education fund named after Malala Yousafzai. The country has a challenging goal: nearly 75 percent of girls eligible for primary school are not enrolled.