September 13, 2012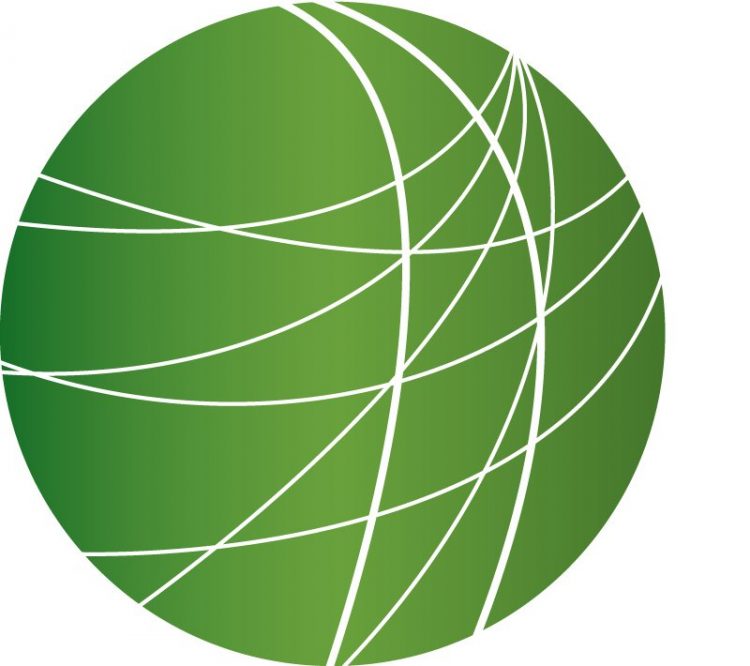 As US increases security, anti-Islamic video fuels continued protests in the Middle East
Netherlands voters reject Eurosceptic parties
As Trans-Pacific Partnership talks continue, Colombian GM workers raise concerns about labor, human rights
HEADLINES
Pennsylvania high court hears Voter ID challenge
With 54 days remaining until the November election, Pennsylvania continues to debate the constitutionality of its voter-photo ID law. Today, the controversial law goes before the Pennsylvania State Supreme Court in Philadelphia, where FSRN's Matthew Petrillo reports.
The lower Commonwealth Court ruled last month that the law should stand, but the ACLU's David Gersch argued before the court today that getting DMV IDs before Election Day is an unnecessary barrier to voting. "The problem is the practical problem of getting to PENNDOT, getting told the right information, getting everyone to PENNDOT.  It is a real problem." The ACLU is asking for a preliminary injunction.  But John Knorr, counsel for the state, argues there is no burden, since every one of the eight plaintiffs either now has a photo ID or the needed documents obtain one. "These were the plaintiffs that the ACLU put together after a state-wide search for plaintiffs.  They couldn't come up with one human being who would be harmed by this statute." Outside the courtroom, about 100 protesters, including NAACP National President Ben Jealous, argued that the law will disenfranchise thousands of minorities.  "This is not a Republican thing, this is an extremist thing!" The State Supreme Court is expected to rule on law's constitutionality in about two weeks. Matthew Petrillo, FSRN, Philadelphia.
Chicago teachers still on picket lines amid reports of negotiation progress
Chicago and the city's teachers union are reportedly making progress on contract negotiations, and some speculate the parties will reach a deal today.  If that happens, students and teachers could be back in the classrooms by Monday.  Teachers were on the picket lines again this morning.  One teacher, who declined to give his name, said it has been a positive day.  "Doing our regular picket schedules, talking to parents, showing enthusiasm for the cause." He said he would not believe reports of progress until he heard them directly from the Union. More than 25,000 teachers are on strike in Chicago.  Students have been out of the classrooms all week.
Judge strikes down indefinite detention law
A judge in New York has struck down a federal law that would have allowed the government to place terrorism suspects under indefinite detention.  Civil liberties groups were concerned about the provision because of its vagueness. They say it didn't specify clearly enough what kind of actions would subject someone to indefinite detention. The National Defense Authorization Act provision also didn't exclude US citizens. Judge Katherine Forrest issued a permanent injunction against the law. In May, Judge Forrest ruled it could be used to squelch the First Amendment and due process rights of American citizens.
France and Romania reach 2-year deal on Roma repatriation
Two top French officials were in Romania today working on a deal with the government to repatriate Roma people now residing in France.  France has come under scrutiny from human rights groups and the UN because of recent forced evictions.  FSRN's Dana Lepadat has more from Bucharest.
During their visit, the French delegation went to a Roma community, and a Romanian official explained the high level of poverty affecting the people there.
France: Twenty-six…
Romania: In two rooms.
France: In two rooms, yes.
Romania: And they have no electricity.
France: I think that is a problem.
Romania: You think so?  I'm telling you the problem.  And they don't have electricity, but the children has to go at school, and come in the evening and read something [sic]."
Home Secretary Manuel Valls promised the government would support integration of Romas who are in France legally, but said they would continue to send undocumented Romas back to Romania.  "The Roma problem is complicated and cannot be resolved in few months.  It doesn't matter the discourses or the accusations.  We don't want to stigmatize the Roma or Romania." One local woman told the delegation she is unable to find work in Romania. "I asked him for a job because I have two children that must go to school.  That's why we have to go to France." During the visit, the governments of France and Romania signed an experimental agreement to repatriate 80 Roma families.  As part of the deal, both countries will provide economic support for the families who agree to permanently resettle.  Dana Lepadat, FSRN, Romania.
Nuclear activists begin water protest in south India
Protests against the Kudankulam Nuclear Power plant at the southern tip of India are taking a new turn this week.  Piggy-backing off acts of passive resistance in other parts of the country, protesters near the nuclear plant today began their own "water protest," holding vigil in the ocean.  FSRN's Prabhakar Mani Tewari has the story.
Taking a cue from their counterparts in another Indian state agitating against rising reservoir levels, anti-Nuclear activists have entered the ocean to protest against the fueling of the plant in Tamil Nadu state. Hundreds of Villagers formed a human chain in the sea, standing in waist deep water. Local protests against Kudankulam Nuclear Power Plant began soon after the Fukushima disaster in Japan. Since then the Government has stepped-up security at the plant and virtually sealed the surrounding town. Demonstrations have been violently dispersed by police.  Arrests and home searches have followed. Prime Minister Manmohan Singh has continued to reassure local residents that safety is the utmost priority for the government. The Indian Supreme Court today declined to stop the loading of uranium fuel into the newly constructed reactors.  But the court did agree to inspect project safety, and will take up the case again next week.  Protesters have been successful in delaying completion of the project, but officials say the nuclear plant will be up and running within two months of loading fuel. Prabhakar Mani Tewari, FSRN, Kolkata.
FEATURES 
As US increases security, anti-Islamic video fuels continued protests in the Middle East
Details are still emerging about the deadly attacks in Benghazi, Libya that killed US Ambassador Chris Stevens and three other US personnel. The identity of another victim was reported by the Boston Globe today. Former Navy SEAL Glen Doherty was working in Libya as a private security guard. Libyan officials also said a number of Libyans were killed or wounded, though their names haven't been released. The State Department says they are still trying to piece together what happened Tuesday night, when a heavily armed group attacked the US offices. Officials said a Marine Corps antiterrorism security team is providing support and they have increased security at other US embassies. Despite these measures, protests continued in Egypt and spread to other countries, including Morocco, Sudan, Tunisia, Iran, Iraq and Yemen.
The demonstrations were spurred in part by an amateur, anti-Islamic film that was recently broadcast on Egyptian TV and posted to the internet this summer. Speaking from Washington, US Secretary of State Hillary Clinton condemned the video and the violence in response "…this video is disgusting and reprehensible. It appears to have a deeply cynical purpose: to denigrate a great religion and to provoke rage." While some protests were peaceful, more than 200 were injured in Cairo and in Yemen's capital Sana'a demonstrators stormed the US Embassy and torched vehicles. For more on the situation in Yemen, spoke with Atiaf Alwazir, a Yemeni-American who's been living in the capital Sana'a for the last two years. Atiaf has been researching and writing blogs about the situation there since the beginning of the uprisings in January 2011. She was observing the protests at the US embassy earlier today.
Netherlands voters reject Eurosceptic parties
In the Netherlands voters have turned their backs on the Eurosceptic parties in the parliamentary elections. Wednesday's elections were won by both the center-right Liberal party of current Prime Minister Mark Rutte and its opponent, the center-left Social Democratic party. The two rival parties are expected to form a coalition. FSRN's Peter Teffer reports from Utrecht and Amsterdam.
As Trans-Pacific Partnership talks continue, Colombian GM workers raise concerns about labor, human rights
The leader of a group of workers injured and then fired from a General Motors factory in Colombia is bringing their case to Capitol Hill this week. He's calling on lawmakers, government agencies and members of the public to support workers' compensation demands, and push for better enforcement of the protections outlined in last year's Colombia-US labor action plan and free trade agreement. As labor advocates in the US and abroad point out the shortcomings of this recent free trade agreement, US officials are in the midst of negotiating another, much bigger one, that would give corporations unprecedented rights and powers. FSRN's Alice Ollstein has more, in Washington, D.C.
Description: https://lh5.googleusercontent.com/Oxb2-qzaV62M2H4d0gDJCqosY_qWB96Mw6cm9z…
Hawaiian residents fight to preserve sensitive areas from commercial development
In Hawaii, unions, environmentalists and native residents are raising concerns about a new, quasi-government agency that they say poses a threat to local areas set for development. The Public Land Development Corporation was created to oversee commercial enterprises on Hawaii's public lands, which make up almost half the archipelago. Supporters say the projects could benefit local residents, but critics say exemptions from zoning laws to promote tourism and real estate threaten sensitive areas. FSRN's Anne Keala Kelly reports.