September 14, 2012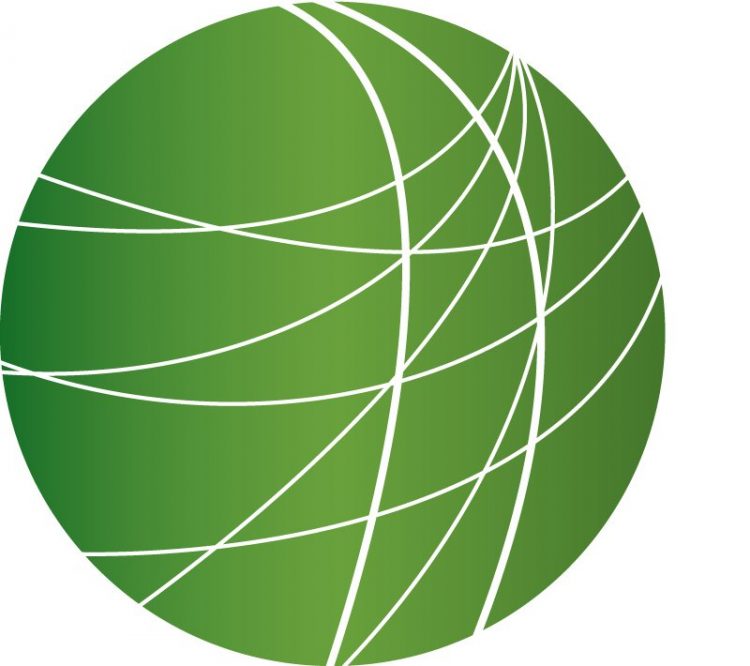 Critics blast anti-gay, anti-abortion platforms of Values Voters Summit
Activists converge for weekend of Occupy Wall Street anniversary events
Immigrant workers and Occupy fight for labor rights at Hot and Crusty
Pakistan families seek justice after devastating factory fire
HEADLINES
Protests expand in response to controversial film
Protests continued today in several Muslim countries as anger over an obscure film about the prophet Mohammed spread. Along with protests in Egypt, Libya, and Yemen – crowds were out in Lebanon, Israel, Gaza, Tunisia, Bangladesh, Kashmir, Afghanistan, Iraq and Sudan. Smaller gatherings have been reported in Malaysia and Indonesia.

In Lebanon, protesters burned down a KFC and one demonstrator was reportedly killed as a group tried to gain access to a government building. Several other security personnel and protesters were injured. The US Embassy came under attack in the Tunisian capital as well. Photos from the ground show black smoke rising from within the embassy. The AP is reporting several cars were burned within the walls of the Embassy complex before security was able to push the crowds back. Local news sources say three people were killed and dozens injured.  Protesters also burned an American school. In Sudan, demonstrators are being bused to the Embassies of the UK, Germany and the US. The Guardian cites accounts that there is an organized effort to transport protesters. One social media post even suggests some of the buses are state-owned. Israeli police used stun grenades on a crowd of hundreds in Jerusalem as they headed for the US Consulate. Several arrests have been reported.
Film protest in Gaza organized by Hamas and Islamic Jihad
Angry crowds in Gaza took to streets today as well, and many attended a rally called by Hamas and the local Islamic Jihad group.  FSRN's Rami Almeghari reports.
Thousands of Muslims in Gaza consider the film to be a great insult to Prophet Mohammad and holds the US responsible. At a planned event, angry protesters listened to speeches by Hamas officials and other leaders in the territory. In Gaza City's legislative building, Hamas' minister of Endowment and Religious Affairs, Ismail Redwan, told protesters that the violence in some Arab countries is justified. He called on Muslims worldwide to boycott American goods. The territory's Islamic Jihad group is holding the American government responsible for the film, citing previous instances of insults to Islam. Rami Almegari, FSRN, Gaza.
Japan releases multi-decade nuclear phase-out plan
The Japanese government has released a plan to phase out the use of nuclear power in the country within 20 to 30 years. Before the Fukushima disaster, the island nation relied heavily on nuclear power, but after the tsunami all the power-producing reactors in the country were shut down for safety tests. The plants have just now begun coming back on line, despite the stiff objections of activists.  Under the plan, Reuters reports nuclear power plants will be restarted in the near future, but the government will then begin to shift its energy profile towards 30% renewable and a heavier reliance on fossil fuels.
Turkish journalists released after year in pre-trial detention
A court in Turkey today released two journalists that had been held for more than a year in pre-trial detention. The OdaTV case is just one of several in which the Turkish government has been using terrorism laws to prosecute journalists. Dozens of others are still behind bars. FSRN's Jacob Resneck reports.
It was an act of symbolic solidarity. Outside the Istanbul courtroom, professional writers and journalists dropped pencils on the photos of the more than 60 imprisoned journalists. Prosecutors allege reporters for OdaTV had incriminating files on their computer linking them to a broad anti-government conspiracy.  The defense claims the files were planted by a virus. Ozge Terkoglu whose husband, OdaTV managing editor Baris Terkogly, had been jailed for more than a year-and-a-half, says the government had targeted her husband's news organization because of its criticism of the ruling party. "All the questions that are asked in there are not related with terrorist activities. It's just basically, why did you write this news, why did you write this way – and people are seeing this." In a ruling late Friday, the court released the two journalists but the men still face trial. The owner of OdaTV remains behind bars pending the next hearing. Jacob Resneck, FSRN, Istanbul.
Virginia Health Board reverses course, requires abortion providers to make facility upgrades
Reproductive rights advocates in Virginia suffered a major blow today as the state Board of Health reversed their stance on new rules for women's health clinics. The regulations, put in place by the state's General Assembly this past spring, could mean closure for 20 abortion clinics state wide. FSRN's Brad Kutner has the story from Richmond.
After the 2012 Virginia General Assembly passed new architectural guidelines for abortion clinics, many women's health providers in Virginia were threatened with financial ruin. But in July, the state's Board of Health voted 7 to 4 to exempt existing clinics from the new regulations – essentially grandfathering them in. But the victory didn't last long. Virginia's conservative Attorney General, Ken Cuccinelli, threatened legal action, saying the Board of Health was not in compliance with Virginia State Law. Legal experts, like the Virginia ACLU's Katherine Greenier, question the authority of Cuccinelli to override the board's vote.  Greenier spoke with FSRN via cell phone from today's meeting.  The Board of Health, in its meeting today, is not bound to follow the advice of the AG – it is just that – advice.  The board can and should continue to vote in favor of grandfathering existing women's health centers." With today's Board of Health vote to throw out the Grandfather clause, Greenier says pro-choice advocates will have a chance to express their concerns at a future public hearing.  Brad Kutner, FSRN, Richmond.
FEATURES
Critics blast anti-gay, anti-abortion platforms of Values Voters Summit
The conservative, faith-based Values Voters Summit kicked off on Friday at one of the Capital's most posh hotels. The gathering will host speakers throughout the weekend to fire participants up for the home stretch of the 2012 elections. Republican senators, House representatives, governors and faith leaders are addressing hundreds of attendees from around the country, telling them to work to elect politicians who oppose same-sex marriage and abortion rights and support an aggressive foreign policy agenda. FSRN's Alice Ollstein attended the conference today in Washington D.C., and files this report.
Activists converge for weekend of Occupy Wall Street anniversary events
This weekend, activists are marking the one year anniversary of Occupy Wall Street, the movement that began September 17, 2011 with a small encampment in New York's Zuccotti Park. Public frustration at income inequality and the greed and corruption of big banks and corporations resonated globally, and the movement rapidly spread across the country and around the world. The anniversary events get started tomorrow with an Occupy Wall Street convergence in New York's Washington Square Park and the release a Debt Resistors' Operation Manual. A musical march on Sunday ends with a concert in Foley Square featuring Tom Morello and Michelle Shocked. And on Monday, Occupy activists plan a non-violent civil disobedience at the Stock Exchange and a rally at Zuccotti Park. As Occupy marks its first year, many are assessing what's been accomplished and what to do next. Although there are few remaining Occupy encampments, the movement did inspire hundreds of campaigns and actions. Today examine two of these campaigns, including a recent victory for immigrant workers who collaborated with Occupy members. But first we're joined by Diego Ibañez, a member of Occupy Sunset Park, a group that's been involved in housing rights in Brooklyn.
Immigrant workers and Occupy fight for labor rights at Hot and Crusty
Another partnership between activists and immigrants recently unfolded in Manhattan. There, immigrant workers at a Hot & Crusty Café have been organizing against labor abuses and wage theft with the support of Occupy Wall Street. Andalusia Knoll has more from New York City.
Pakistan families seek justice after devastating factory fire
In Pakistan, families continue to grieve following one of the worst factory fires in the country's history. An estimated 300 people were killed in the Karachi garment factory fire, which burned for two days. Many blame the company's owners for lack of safety equipment and emergency exits. Catherine Komp reads for our reporter in Karachi, Gabe Matthews.
Advocates try to counter stigma of infertility in India
In India's patriarchal society, many see infertility as a social curse and women are usually held responsible for it. In response, some couples seek infertility treatments, others divorce and marry again. But a rising number of voices are speaking out against the stigma. Prabhakar Mani Tewari reports.