September 12, 2012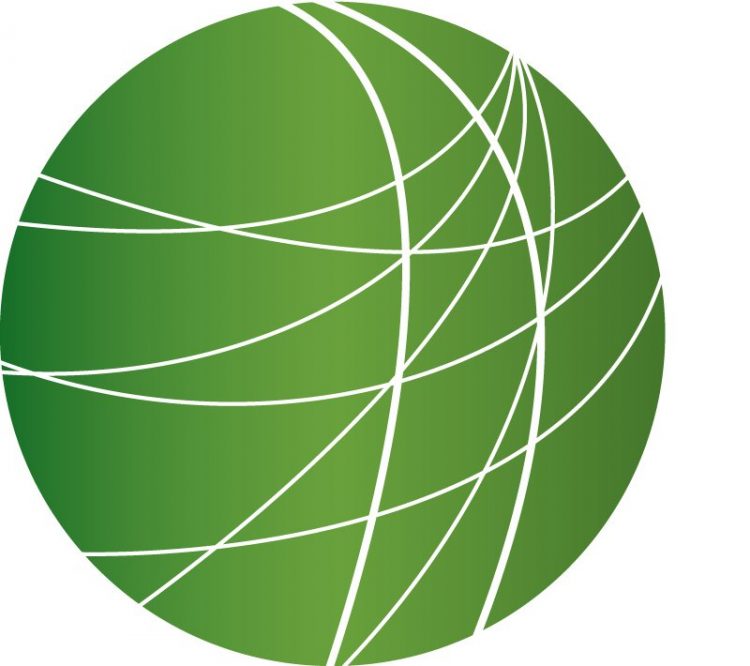 Benghazi residents condemn deadly attack on US consulate that kills ambassador
Lawmakers in House take up renewal of controversial surveillance law
Gulf Coast residents still recovering from Hurricane Isaac damage
HEADLINES
Catalonia residents rally for independence from Spain
Last night, at least 600,000 people called for independence of the Spanish region of Catalonia during a massive march through Barcelona. FSRN's Onno van Keulen was there.
Protesters waved yellow and red striped flags and called for a new European state of Catalonia. Popular support for the independence movement hovers close to 50% according to recent polls. Dissatisfaction with the Spanish government comes in part because of the economic crisis that has pushed unemployment levels higher than 25%. Catalonia is the wealthiest region in Spain, and many believe the central government over-taxes it and doesn´t do enough to combat the crisis. Recent tax hikes and spending cuts for social programs have increased support for self-government.
Catalonia has its own language, and independence supporters say the cultural and political differences justify their desire for an independent state. But some fear the political unrest may complicate national economic recovery and any future aid packages from the European Union. Onno van Keulen, FSRN, Barcelona.
Indian villagers' "water protest" broken up by police
Rural villagers in India's central Madhya Pradesh state have been protesting for more than two weeks, calling for officials to lower the water level in a reservoir and compensate them for lost property.This morning, police moved in on demonstrators who were holding vigil, standing in neck-deep water.FSRN's Shuriah Niazi reports.
The Madhya Pradesh police on Wednesday arrested more than 100 protesters after they refused to end their protest near the Indira Sagar dam. Fifty of the villagers had been holding their "Jal Satyagrah" or water protest since August 25th. Some protestors were rushed to hospital for health issues brought on by standing in neck-deep water for hours.
Local residents are demanding replacement of the land they lost when officials increased the water level in the reservoir, flooding their villages. The government increased water levels in order to boost hydro-electric production and irrigation. A similar water protest at another dam ended favorably for villagers Monday, when the local government agreed to their demands. Shuriah Niazi, FSRN, India.
Justice Department asks Supreme Court to review two more DOMA challenges
The Justice Department is asking the US Supreme Court to consider two additional cases challenging the federal Defense of Marriage Act, bringing the number of challenges before the court to four.One of the new cases deals with estate tax law, the other with federal benefits denials.The Obama Administration is no longer defending DOMA, but a Congressional Republican-backed legal advisory group is expected arrange the defense of the law if the high court agrees to hear any of the cases.
Chicago teachers get support from other unions
Chicago's teacher strike has entered its third day as negotiations between the teachers union and the city remain deadlocked.FSRN's Jaisal Noor has the latest.
For the second straight day, thousands of teachers and supporters rallied in downtown Chicago Tuesday. Nearly 29-thousand teachers and support staff are part of the strike.
The Union has received the endorsement of a number of other worker groups. The American Federation of Teachers and a dozen local and statewide unions all pledged their support at a press conference Tuesday afternoon. SEIU Local 1 President Tom Balanoff went one step further and announced that on Friday up to 1,500 janitors will be joining Chicago teachers on the picket lines.
"Many of our members have reached out and said they would like to honor the picket lines. We have a 48 hour notice in our contracts. Today we sent the 48 hour notice to our contractors, saying on Friday there very well be Local 1 members, janitors who will stand outside and support the teachers."
Negotiations between the Union and Administration were scheduled to resume today. Union leadership has indicated the sides are still far from reaching an agreement. Jaisal Noor, FSRN, Chicago
First Deferred Action applicants granted deportation stays
The first of the Obama Administration's Deferred Action applicants are being approved to remain in the country, according to the New York Times. The applicants are immigrants brought to the US illegally as children by their parents. If they meet certain qualifications, the Deferred Action program grants them a deportation reprieve for up to two years.
FEATURES
Benghazi residents condemn deadly attack on US consulate that kills ambassador
Today President Barack Obama said US authorities are investigating the attack on a US consulate in Benghazi, Libya last night that killed US Ambassador Christopher Stevens and three others.
"The United States condemns in the strongest terms this outrageous and shocking attack. We're working with the government of Libya to secure our diplomats and I've also directed my administration to increase our security at diplomatic posts around the world. And make no mistake we will work with the Libyan government to bring to justice the killers who attacked our people."
According to local reports, Libyan security guards were also killed and wounded in the attack while trying to protect the Ambassador.
The exact circumstances and location of the incident are unclear, but photos show a burning and destroyed consulate building and a charred car outside the consulate walls. Some protesters at the site in Benghazi were condemning an anti-Islamic film that had received press in regional media and was produced in the US, according to the Wall Street Journal.  Other observers, including the British-based Quilliam Foundation said the attack was pre-planned and would have happened regardless of the demonstration against the film. Amnesty International called the attacks "calculated."
The State Department confirmed the death of Ambassador Stevens. In a video posted by the US Embassy that was filmed before Stevens took on his post as Ambassador, Stevens says after he graduated from college, he spent two years as a Peace Corps volunteer in Morocco before embarking on his diplomatic career. Stevens was the envoy to Libya during the uprising that removed Muammar Gaddafi from power.
Secretary of State Hillary Clinton identified another of those killed as Sean Smith, an air force veteran who was an information management officer in the State Department for 10 years.
"He was posted at the Hague and was in Libya on a brief temporary assignment. He was a husband to his wife Heather, with whom I spoke this morning, he was a father to two young children, Samantha and Nathan."

In Libya, people gathered today in Tripoli and Benghazi to condemn the violence. Photos posted online showed a small group on the city steps holding hand-made signs and several Libyan flags. One man held a sign that read, "Benghazi is against terrorism."
For more we're joined by Hoda Emneina, she's a resident in Benghazi and one of the co-founders of the Libyan Youth Movement.

Lawmakers in House take up renewal of controversial surveillance law
In Washington, The House of Representatives took up a bill today that would renew the National Security Administration's controversial information gathering program until 2017. The Foreign Intelligence Surveillance Act, or FISA for short, allows the government to monitor foreign communications for terrorism threats. But privacy advocates say both the Bush and Obama Administrations have used this law to engage in the warrantless surveillance of US citizens at home and abroad, violation Fourth Amendment protections against unreasonable searches. On Capitol Hill, FSRN's Alice Ollstein has more.

Gulf Coast residents still recovering from Hurricane Isaac damage
Gulf Coast residents are still recovering from Hurricane Isaac, which arrived on the 7th anniversary of Hurricane Katrina. Although the storm was much less severe, thousands of homes were damaged, crops were destroyed and clean-up continues in the hardest hit areas. While the levee system around New Orleans received nearly $15 billion in investments since Katrina, residents say other areas need attention, including the disappearing wetlands that served as a buffer from severe storms. FSRN's Zoe Sullivan reports.