September 26, 2012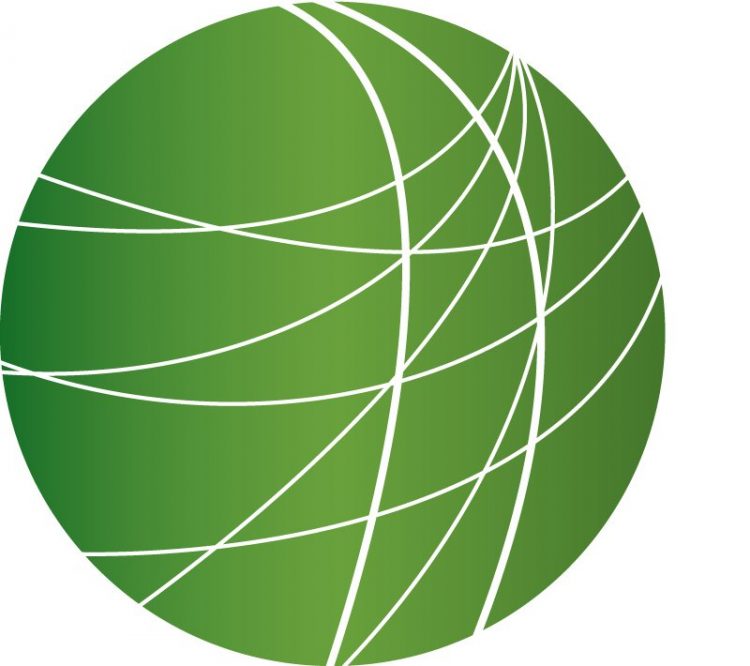 At UN General Assembly, Egypt's President Morsi condemns violent protests, puts limits on freedom of expression
New investigation into US drone attacks in Pakistan finds civilian deaths and trauma, questions program's legality
ALICE project seeks to increase access to local laws, measures as counter to ALEC
After the RNC, Tampa weighs costs of keeping surveillance cameras
HEADLINES
Flooding displaces millions in India
More than a dozen people have died and hundreds of thousands have been displaced by floods in India's northeastern state of Assam.  FSRN's Bismillah Geelani reports.
The government says rescue and rehabilitation efforts are in full swing, with the Army and the Air Force joining the federal disaster agency on the ground. But some areas still remain inaccessible.  Water levels in the Brahamputra River and its tributaries are still rising.  Sixteen of Assam's 27 districts are underwater.  At least 18 are dead and nearly 2 million homeless.  Hiren Kalita lives in Assam's Rangia District.
"Everything has been washed away, our houses, paddy fields, cattle… everything is gone. The government hasn't done anything for us."
This is the third wave of devastating floods in the region since late June. Thousands of local residents are still in refugee camps after being displaced by previous floods.  Other states have also been affected, leaving dozens dead and scores of others homeless.  Bismillah Geelani, FSRN, New Delhi.

Major naval disaster marked in Senegalese ceremony
Hundreds gathered this morning at special cemeteries for the victims of the Joola ferry disaster.  Today is the 10th anniversary of the sinking of the Senegalese ship.  More than 1800 people died – making it the second largest non-military naval disaster in history – topping even the Titanic in number of lives lost.   FSRN's Alpha Jallow attended the memorial ceremony in Dakar.

Friends, family members and government officials gave prayers and emotional speeches remembering loved ones who died on the Joola.  Many of the victims in the Dakar cemetery have not been identified.  And still hundreds of bodies remain on the boat at the bottom of the ocean. Mamadou Dieye was a local musician hired to entertain passengers on the trip from Dakar to the southern part of the country.   
"It is only God who pulled us out of the water.  It wasn't because of our strength or because we could swim. I myself could not swim and I was in the water for several hours. The ferry sank around 11 at night. I stayed in the water until 4am when I was rescued by a fishing boat, along with other survivors."
The Joola Ferry was only designed to carry about 600 people, but more than 2000 are thought to have been aboard.  At the time, the government was widely criticized because official rescue efforts did not begin until the next morning. Following the 2002 disaster, the government strengthened transportation safety regulations, even for motor vehicles.  But ten years later, many of the reforms are already being ignored.  Alpha Jallow, FSRN, Dakar.
UC Davis protesters settle with University after pepper spray incident
The University of California Davis has settled with protesters who were pepper sprayed by campus police during a peaceful demonstration.  Images of an officer walking down a line of seated protesters spraying their heads at point-blank range quickly spread on the internet and in media.  The University has agreed to pay $30,000 to each of the 21 protesters sprayed at the campus bank action.  The settlement also requires the University Chancellor to write a formal apology to each of the students and alumni involved in the incident.
NY judge set to hear DOMA challenge
Early last summer, a US District Judge in Manhattan ruled the 1996 Defense of Marriage Act was unconstitutional.  The ruling stemmed from a case brought by a woman who was forced to pay federal estate taxes after her long-time partner died.  They were legally married in Canada.  The lower court decision is being challenged tomorrow in the Second Circuit Court of Appeals.  FSRN's Matthew Petrillo reports from New York.

After US District Judge Barbara Jones declared DOMA unconstitutional in June, the US Justice Department agreed.  Both said the law discriminates against gay men and women.  The judge additionally said the federal government should yield to states on the marriage issue.  New York is one of eight states that has approved same-sex marriage. The lower court ruling will be challenged tomorrow by lawyers for the Bipartisan Legal Advisory Group of the House of Representatives, which has a majority of Republican members.  House Republicans argue DOMA is still law and therefore should be enforced.  Other states could follow with appeals unless judicial action is taken, says Danny Hernandez, a former staff member at the Servicemembers Legal Defense Network.
"The Supreme Court's in a place right now where they're being kinda forced to make a decision on the constitutionality of DOMA. And I think at this point they have few options but to consider them."
An initial release of the Supreme Court's agenda does not show it taking on DOMA.  But recent comments by one of the justices suggest the court might add it towards the end of their term. Matthew Petrillo, FSRN, New York.
FEATURES
At UN General Assembly, Egypt's President Morsi condemns violent protests, puts limits on freedom of expression
World leaders continued to meet at the UN's General Assembly in New York today, with many citing general world problems but offering few specifics. Japanese Prime Minister Yoshihiko Noda made a plea for the world community to consider environmental issues and nuclear proliferation and Mahmoud Ahmadinejad, in his last appearance as President of Iran, used the term "99 percent" in his speech. Egyptian President Mohammad Morsi addressed the protests that have appeared in his country and throughout Muslim-majority nations after the release of an anti-Islam film trailer made in the US.
"We must move together to confront extremism, discrimination and incitement to hatred on the basis of religion or race."
Morsi repeated his condemnation of violent protests and his support for freedom of expression. But he did put limits on what that freedom could cover.
"Not a freedom of expression that targets a specific religion or a specific culture, a freedom of expression that tackles extremism and violence, not the freedom of expression that deepens ignorance and disregards others."
Morsi also called for a new international economic system to address the region's financial crisis and "unfair trade rules" and condemned the violence in Syria, which he called a "human tragedy" that must be stopped immediately.
New investigation into US drone attacks in Pakistan finds civilian deaths and trauma, questions program's legality
As world leaders in New York discuss global conflict and security, a new report sheds more light on the US government's controversial drone war in Pakistan. Despite the US not officially declaring war in the country, drone attacks have killed between 25-hundred and 33-hundred people since June 2004. An estimated 500-800 were civilians, according to the Bureau of Investigative Journalism.  The report released this week from Stanford and NYU law schools documents eyewitness accounts of these strikes on civilians, including women and children, and the psychological stress of the near-constant presence of drones in rural communities. FSRN's Alice Ollstein has more.
ALICE project seeks to increase access to local laws, measures as counter to ALEC
The corporate-backed lobbying group, the American Legislative Exchange Council, or ALEC has been tied to dozens of state laws in the country on some of the most controversial topics, such as privatizing education and immigration prisons, expanding gun rights and imposing restrictive Voter ID measures. Now, a group of public interest advocates and academics has developed ALICE, a project they say serves as an antidote to ALEC. The ALICE website is designed to to make a range of progressive state and local laws and executive orders searchable online. For more, we're joined by Joel Rogers, a law professor at the University of Wisconsin and director of COWS, a think tank behind the new project and website, ALICE.
After the RNC, Tampa weighs costs of keeping surveillance cameras
In Tampa, Florida, one legacy of last month's Republican National Convention are security cameras added ahead of the event. Now Tampa officials have to figure out what to do with the more than 100 cameras they purchased with federal grant money for the convention. As FSRN's Janelle Irwin reports, city council members grappled over security and privacy concerns amid frustration that they may have signed on for more than they bargained for.
In Kashmir, musicians use hip hop to document political expression
Across the globe, musicians have used hip hop as a way to respond to social and political issues and to protest repressive governments. The genre played a prominent role in the middle east uprisings, and it's also grown popular in another conflict zone: Kashmir. There are over a dozen renowned protest rappers in the valley, and many are underground to avoid arrest. FSRN's Felix Gaedtke and Gayatri Parameswaran have more.