September 25, 2012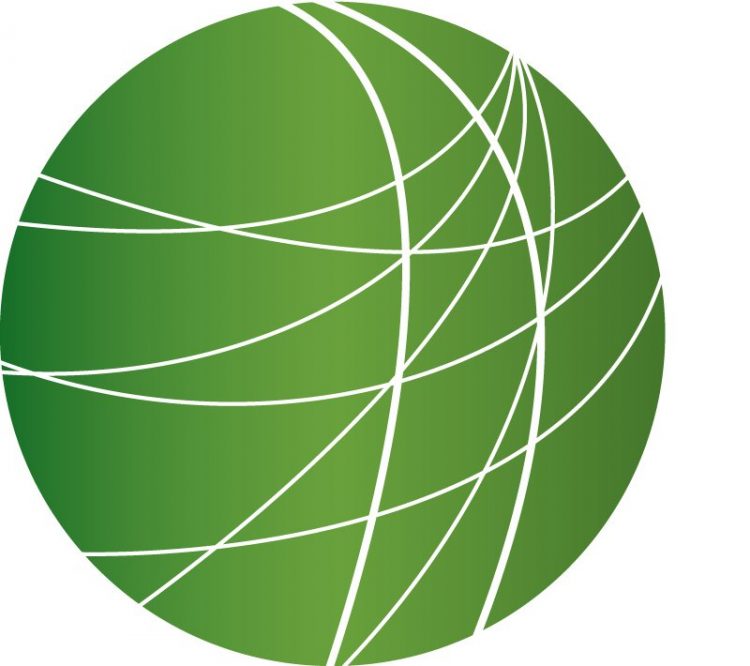 As Obama addresses UN, some scrutinize American policy at home and abroad
Texas residents block Keystone XL Pipeline construction, vow to fight eminent domain
Residents near Citgo refinery await resolution in case that could set legal precedent for environmental violations
HEADLINES
West Virginia redistricting passes High Court scrutiny
The US Supreme Court upheld West Virginia's redistricting plan today, saying that variations in the number of people in each district don't violate the "one person, one vote" provision of the Constitution. A lower court overturned the new map, drawn by a Democratic-controlled legislature, saying current mapping tools should prevent disparities in district population size.
National Voter Registration Day
Today is National Voter Registration Day, and volunteers are mobilizing across the country and across social media. Zoe Sullivan reports on efforts to sign up voters in New Orleans.
According to organizers, six million people failed to vote in 2008 because they weren't registered. In New Orleans, churches and advocacy groups have come together to ensure that those who want to vote, can. The Micah Project, a faith-based group focusing on social justice issues, has been working with thirteen churches to register people over recent months. Micah has registered roughly 350 people so far and touched about 2,000, according to the Executive Director. Today, they began at 7 a.m. at a busy intersection in the heart of the city's commercial district. This evening, Moving Forward Gulf Coast, an organization dedicated to racial justice and rebuilding, will host an event at a local arts center. They'll look at the history of voter suppression under Jim Crow and draw connections to current attacks on citizenship such as new voter ID requirements. Zoe Sullivan, FSRN, New Orleans.
Voter ID back in lower court where judge must make sure IDs are easily accessible
Voter ID requirements are on a Pennsylvania court docket today, after the state's High Court ruled last week that a lower court must make sure that government issued IDs are easy to get. If not, the law must be blocked. A decision is due by next Monday.
Florida voters have fewer options about when they can go to polls; Judge: no harm to black vote
And voters in Florida will have fewer days to get to the polls after a federal judge ruled yesterday that  the state can cut the number of  early voting days by almost half. U.S. District Judge Timothy Corrigan said there was not enough proof that the move would impermissibly burden black voters. Judge Corrigan also said that Florida polls don't have to open on the Sunday before Election Day, despite a large minority voter turn out on the same day in 2008.
Occupy Congress can't occupy Spain's Parliament; thousands turn out in Madrid
Spanish police officers in riot gear blocked an "Occupy Congress" protest of thousands from reaching the Parliament building in downtown Madrid today. Robert Downs has more.
In the narrow streets that surround the Spanish Parliament building, protesters yelled for justice. But more than 1,000 police officers in riot gear blocked access to the building. Protester Libia Casal said the police blocked the building to taint the public image of the protesters. "It's just a way to say that we are not that many, and that we are not that strong. That's the kind of thing that they will tell later on the news." In the rush to cut 84 billion dollars from the country's deficit, the government has enacted very unpopular austerity measures;  hiked tax rate hikes, higher fares for public transport and salary cuts for  public workers. Many expect Prime Minister Mariano Rajoy will soon request a full sovereign bailout. But  protesters demand a referendum on the measure, as another bailout might come with even more austerity. But short-term borrowing rates on Spanish debt continue to rise, and the country needs capital. Another large protest is planned tomorrow to build support for a general strike. Robert Downs, FSRN, Madrid.
Nigeria floods leave millions homeless; some still stranded up trees
Nigeria is experiencing its worst floods in recent years with 20 of the country's 36 states seriously affected. As many as two million people have been left homeless. Sam Olukoya reports from Lagos.
The worst hit area is Kogi State where two of Africa's largest rivers, the River Niger and the Benue meet. Both rivers flow into Nigeria from neighboring countries like Guinea, Mali, Niger and Cameroon where there had been heavy rainfall recently. Rescue officials say thousands of people are taking refugee in trees under life threatening conditions. Thousands  more  have been stranded for up to five days on the major highway linking Northern and Southern Nigeria, after the road flooded. The queue of vehicles is said to stretch for more than 30 kilometers. Many of the passengers traveled with very little money. Some are selling what possessions they have in their cars so as to get money for food. The scope of the flooding has overwhelmed authorities. And there are warnings that the situation would even get worse as more rains are expected. Sam Olukoya, FSRN, Lagos.
Pakistan High Court: Transgender Pakistanis have equal rights
And Pakistan's Supreme Court ruled today that transgender citizens have the same Constitutional rights as all other Pakistanis, including the right to inheritance and equal access to education and employment.
FEATURES
As Obama addresses UN, some scrutinize American policy at home and abroad
Several world leaders addressed the United Nations General Assembly in New York Tuesday, including US President Barack Obama. He honored US
diplomatic personnel killed in Libya during recent protests, and talked about what needs to be done to increase tolerance and stem violence in the transitioning Middle East. But some critics of the President's foreign policy say the US must first acknowledge the role of its own militarism and repression at home and abroad before criticizing other nations. FSRN's Alice Ollstein reports.
Texas residents block Keystone XL Pipeline construction, vow to fight eminent domain
In Eastern Texas, climate activists and local residents have blocked construction crews from TransCanada's Keystone XL Pipeline project. According to activists with Tarsands Blockade, two Texas residents locked themselves to construction machinery today, halting construction crews. Activists have also set up an eight-person tree village in the path of the pipeline and have vowed to remain to protect the area. The nearly 500-mile section of the pipeline runs from Cushing, Oklahoma to Nederland, Texas and would initially transport up to 700,000 barrels of crude oil from the tar sands of Canada to the Gulf Coast, according to TransCanada. For more on today's action, we're joined by Ron Seifert, a climate activist and spokesperson for the Tarsands Blockade. He joins us from Wood County, Texas.
Residents near Citgo refinery await resolution in case that could set legal precedent for environmental violations
Five years after a jury convicted the energy company Citgo of environmental violations, residents who lived near the problematic refinery are still waiting for restitution. While the felony charges were seen as a victory, now a judge is trying to determine who is a victim when an oil company is convicted of contaminating a neighborhood or if there are any victims at all. The case could forge new legal precedent. From Corpus Christi, Texas, FSRN's Andrew Oxford reports.
Refugees, migrants in Thailand face harassment, harsh conditions, report finds
In Thailand, refugees and asylum seekers lack basic freedoms and face "arbitrary and abusive conditions," according to a new investigation
from US-based rights group, Human Rights Watch. In addition to restrictions on freedom of movement, earning income and education, the rights group says refugees and migrant workers are harassed by police and authorities. From Bangkok, FSRN's Ron Corben reports.