September 6, 2012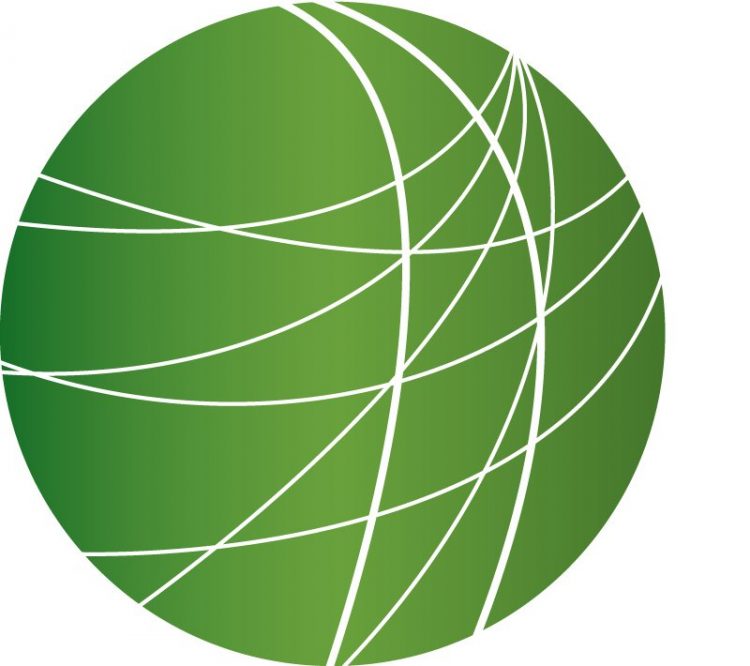 While some praise Obama record on energy, others cite inaction on climate change, funding from fossil fuel industry
Political speeches grab DNC spotlight, but lavish parties, corporate events shape week in Charlotte
Democrats include language on God, Jerusalem despite divisive vote at convention
Democratic platform stops short of endorsing DC statehood
HEADLINES
Rights group claims to uncover more cases of US waterboarding
Human Rights Watch released a report today offering what they call further evidence that the Bush Administration used torture beyond what officials have previously admitted.  From New York, FSRN's Matthew Petrillo has more.
A video released by Human Rights Watch today shows Mohammed al-Shoroeiya of Pakistan detailing abuses he went through while detained in a US-run prison in Afghanistan.  He says, "We were handcuffed like this," showing his arms tied to a wall.  He continues,  "I stayed in the position, 'the ring' for four months.  Sometimes with both hands, sometimes with one hand and sometimes with both hands and legs." The United States held al-Shoroeiya for 16 months before releasing him to Libya.  More than a dozen other Libyan exiles also describe their abuses while in US custody aborad, including simulated drowning.  This testimony contradicts previous statements by the Bush Administration saying it had only waterboarded three people.  Laura Pitter is a counterterrorism advisor at Human Rights Watch.

"The fact that a new case exists casts very serious doubt on those prior statements and opens the question, what else has gone on these sites that we don't know."
The report comes just days after the Justice Department said it would not charge anyone in the CIA involved in questionable interrogation methods used in US detention and rendition programs.  Matthew Petrillo, FSRN, New York.
Judge upholds "show me your papers," halts harboring statute of Arizona immigration law
A federal judge in Arizona has upheld the so-called "show me your papers" provision of the state's controversial immigration law.  US District Judge Susan Bolton ruled Wednesday that the law cannot be challenged until it takes effect, agreeing with a Supreme Court decision from earlier this year on another challenge.  Bolton did issue an injunction on a provision of the law prohibiting the harboring of undocumented immigrants.
Food insecurity on the rise in the US
The Department of Agriculture says food insecurity in the United States in 2011 rose to the highest level since the data was first published in 1999.  The information released Wednesday shows nearly 15% of US households reported not having access to enough food at some point during the year – that's 17.9 million families.  More than half of this group received some kind of food assistance from the government.  These programs have come under recent attacks from Republicans looking to cut spending.  Jim Weill is president of the Food Research and Action Center.
"American families know what the food stamp program is and what it does.  And sometimes, the people who are attacking it using false images of it don't realize how many of their constituents are on the program."
Black and Hispanic households, and those led by single parents, suffered at a disproportionally higher rate. The states with the highest average since 2009 are Arkansas and Mississippi, where about 19% of households were food insecure.
Honduran activists detained while challenging new Charter City
US-based construction conglomerate NKG signed a ground breaking agreement this week with the Honduran government to build Latin America´s first "Charter City." Yesterday, opponents of the development attempted to submit a legal petition challenging its constitutionality, but were detained in the process. FSRN's Tim Russo brings us more.
Members of the Association of Judges for a State with Rights in Honduras and at least ten others were detained without charge for several hours by private security guards at the Honduran Supreme Court.  They were there to formally submit a petition, challenging recent reforms to the Honduran constitution, which opened the door for "Charter Cities." Charter Cities are the brainchild of NYU Economics professor Roy Romer, who will be involved in the governance of the development in Honduras. Romer says Charter Cities are modeled on places like Singapore, Hong Kong, and Dubai, but have less economic restrictions and an autonomous government accountable only to a proxy court that will be based in Mauritania. Sandra Marybel, a noted independent journalist, was among the detainees.
"Our main concern is that while the Supreme Court considers the constitutionality of the reforms permitting Charter Cities in Honduras, all agreements signed by the government will become permanent."
Activists were eventually released and allowed to present their challenge to the court.  Tim Russo, FSRN.
Israel kills six alleged militants in Gaza
Less than 24 hours after an Arab ministerial meeting was held in Cairo to discuss the stalemate in the Palestinian-Israeli peace process, the Israeli army stepped up attacks on alleged militants the Gaza Strip. FSRN's Rami Almeghari reports.
Medics in Gaza say six are dead and two injured after Israeli warplanes and artillery opened fire on Palestinians in two separate attacks.  Early today, an Israeli army spokesperson said soldiers spotted three Palestinians attempting to plant explosive devices near the border fence in northern Gaza. On Wednesday, an Israeli drone killed three other Palestinians near the border in central Gaza Strip.  Israel says the three were in a car when they attempted to launch homemade rockets into nearby Israeli areas.  The attacks came amidst a relative calm in the region, and the ruling Hamas party in Gaza said Israel attacked without provocation. Rami Almeghari, FSRN, Gaza.
FEATURES
While some praise Obama record on energy, others cite inaction on climate change, funding from fossil fuel industry
The Democratic National Convention wraps up tonight after a week of speeches praising the President's record and calling for another four years in the White House. Remarks Wednesday by former President Bill Clinton, Senate candidate and consumer advocate Elizabeth Warren, union leaders, women's rights activists and other Democratic Party stars focused on a broad range of topics, including President Obama's support for renewable energy. While some Democratic delegates praised the President's record on the environment, advocates outside the convention say the party is undermining its rhetoric by accepting corporate cash from fossil fuel companies – and mention of climate change was notably absent from most of the high profile speeches.  And failing to enact policies that combat climate change. FSRN's Alice Ollstein has more, from Charlotte.
Political speeches grab DNC spotlight, but lavish parties, corporate events shape week in Charlotte
Energy companies are just a few of the business interests with roles at this week's convention. While official speeches, including President Obama's this evening, are broadcast into millions of American homes, the vast majority of outside events surrounding this week's convention are taking place away from public view. Many of them are parties or events funded or organized by corporate or outside sources The Sunlight Foundation lists about 300 parties in the Charlotte area — more than 50 taking place today. For more, we're joined by investigative journalist Steve Horn. He's in Charlotte for the convention and also reporting for WORT.
For more of Steve Horn's reporting from the DNC:
http://truth-out.org/news/item/11362-merchant-of-climate-doubt-hosts-the-hottest-parties-at-the-dnc
Democrats include language on God, Jerusalem despite divisive vote at convention
Democrats amended their party platform Wednesday after pressure to include a reference to God and language that states "Jerusalem is and will remain the capital of Israel." Party leaders suggested it was an error that both were left out after being included in 2008. But during a voice vote on the convention floor, delegates were divided on the amendment. Los Angeles Mayor Antonio Villaraigosa had to call for a vote three times after hearing loud opposition.
"I'll do that one more time…all those in favor say ay, all those delegates opposed say no. In the opinion of the chair, two-thirds have voted in the affirmative. The motion is adopted and the platform has been amended as shown on the screen."
Speaking to Democracy Now, Congress member Keith Ellison questioned whether Jerusalem should even be in the Democratic Party platform.
"The thing that bothers me the most is that, look, Israel is an ally of the United States. Why should it be a political football such that Democrats and Republicans are trying to out-pro-Israel each other. This is a bad mistake and won't lead to any good end. And if we really want a platform position, it should be that we are going to work hard to help bring these parties together for a full, final and fair negotiation."
The amendment also returned a line about government helping people  "make the most of their God-given potential." Both Mitt Romney and Paul Ryan had criticized Democrats for this omission.
Democratic platform stops short of endorsing DC statehood
Part of the Democratic platform also includes language supporting the right of the District of Columbia to have more control over their own budget and local laws, and have full representation in Congress. But DC delegates and their guests, including former DC mayor and current city council member Marion Barry, expressed disappointment that the platform does not call for full statehood rights.
"We're very unhappy that statehood is not mentioned specifically. They've got all the language: budget autonomy, legislative autonomy, and all these kinds of things. It's the essence of statehood, but when I say, 'Statehood,' are they scared or something?"
Without statehood, DC is subject to a Congress where it has no representation. This year alone, Congress attempted to impose on the District a ban on abortions 20 weeks after conception, and expanded a controversial private school voucher program. The 2000 Democratic platform included Statehood for DC, but the language was omitted in both 2004 and 2008. The DC delegation made a concerted effort this year to reinstate statehood rights in the platform, flying in elected officials and activists to plead the cause, and buying two billboards in downtown Charlotte that call for statehood, funded by contributions from DC residents. Mayor Vincent Gray had also planned to make the case for statehood at the Republican National Convention, but canceled to his efforts on the DNC.
"The Republican Platform says, 'No statehood, no how, no nevermind, never!'"
That's DC native Jessie Siegel, who came to the convention as a guest of a delegate. Wearing a bright red "I SUPPORT DC STATEHOOD" tee-shirt, she said Democrats are much more receptive to arguments for more DC autonomy, but are still ill-informed.
"It's a process of educating our fellow citizens around the country. And one of the things I've learned being here is how many Americans from other states don't really know our situation. And even if they know we don't have a representative in Congress, they don't know how it affects us in terms of local affairs, the fact that we don't have self-determination."
To address this disconnect, Mayor Gray used DC's turn at the microphone during Wednesday night's roll call vote to educate the thousands of delegates present about the District's plight.
"Our great nation was founded on the fundamental principle of resisting taxation without representation. Yet we continue to endure that in the District of Columbia. So we ask you, please America, as we work to reelect President Obama, work with us to bring justice and equality to the District of Columbia."
The RNC Party platform approved last week praised Republican efforts to restrict abortion and loosen gun control laws in DC, and included the single line: "We oppose statehood for the District of Columbia."
Protests seize West Bank and Gaza amid joblessness, rising prices
In the West Bank and Gaza Strip, Palestinians continued a fourth day of protests against unemployment and rising prices. Public transportation drivers also joined the movement with a strike, bringing the entire west bank to a standstill all morning.  Earlier this week, two Palestinians self-immolated. FSRN's Ghassan Bannoura has more from protests in Bethlehem.