October 22, 2012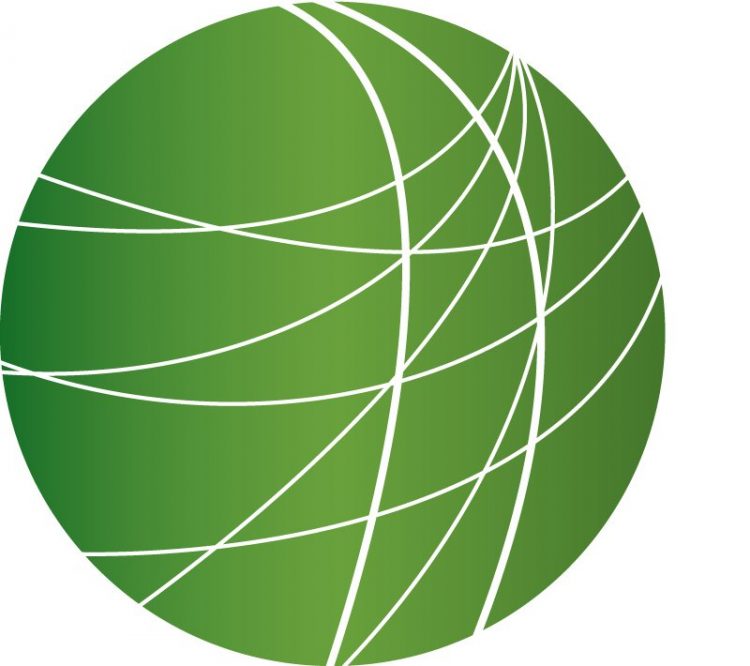 As Obama, Romney spar over foreign policy, advocates urge candidates to address US drone program
Veterans call for on-the-ground accounts, post-war challenges to be included in Afghan war debate
In upholding Maryland same sex law, defeat of initiative could mark shift for equality
Author, historian Noam Chomsky speaks from Gaza on Israel boycott, move to recognize Palestine at UN
HEADLINES
Syria spill-over clashes continue in Lebanon, seven dead
At least seven  people died and dozens were wounded today as gun battles continued in the Lebanese capital and in the northern coastal town of Tripoli. The unrest follows the funeral of a top Lebanese security official who supported the Syrian opposition and was assassinated last Friday. Jackson Allers has more from Beirut.
Tensions grew Sunday as the funeral procession for Lebanese intelligence chief Brigadier General Wissam al-Hassan took place in downtown Beirut; thousands attended. Al Hassan, a highly vocal supporter of the Syrian opposition was blown up by a car bomb on Friday. Two others also died and dozens more were injured. The worst of the fighting today was in Tripoli, where clashes are common between Sunni Muslims backing the Syrian insurgency and the Alawites who back the Assad regime. The violence is feeding fears of a more serious civil conflict in Lebanon, which has not fully overcome its own sectarian divisions since the devastating 1975-1990 civil war which claimed more than 250,000 lives. The Lebanese army has pledged to quell the current violence, and a sweeping manhunt is underway to find the perpetrators of the assassination. Jackson Allers, FSRN, Beirut.
Florida Death row inmate due to die Tuesday gets temporary reprieve
A federal court granted a  temporary stay of execution to a  mentally ill Florida death row inmate who was scheduled to die tomorrow. Janelle Irwin reports.
The decision followed a ruling by the Florida Supreme Court that let stand a determination that John Ferguson is sane. But Ferguson was diagnosed as a paranoid schizophrenic before he committed his first crime. In the early 1970s, he was de-institutionalized against the advice of doctors. Ferguson was convicted of killing eight people during a home invasion in 1977. In a separate case he was found guilty of murdering two teenagers. He has been on death row since 1978. A district judge ruled that the death row inmate's delusions were "genuine." His attorneys say Ferguson believes he will be resurrected after death. State rulings held that his beliefs were consistent with Christian views and therefor rational. Mark Elliot, Executive Director of Floridians for Alternatives to the Death Penalty, hopes the stay of execution will stick. "Trying to execute this extremely mentally ill man is not only beneath us, it's pointless. It's Probably costing Florida tax payers millions of dollars and it does nothing to solve violent crimes or prevent violent crimes from happening to Floridians in the first place." The federal appeals court will hear the case on Friday. Janelle Irwin, FSRN, Tampa.
Clear Channel to take down intimidating voter fraud billboards
Clear Channel is taking down voter fraud billboards that critics say were actually voter intimidation billboards. The giant signs threatening jail time and hefty fines for fraudulent voting were put up in largely minority neighborhoods in swing states Ohio and Wisconsin. The company says the signs violated their policy against anonymous political ads, and that the unnamed family foundation that paid for them opted to take them down rather than add their name. The United Steel Workers is among the groups hailing the decision, and calling for Norton Outdoor, another company with similar signs up,  to do the same.
More NY car wash workers approve unionization
Workers at a New York City car wash voted to unionize over the weekend. They are the second group of car wash workers to do so in recent months. Salim Rizvi reports.
After months of organizing, workers at the Webster car wash in the Bronx voted Saturday in favor of joining the Retail, Wholesale and Department Store Union or RWDSU. The New York City car wash workers have been trying for past several months to organize for better wages and working conditions.  Tamara Martin is with the RWDSU. "The next step is for our representatives to come to the negotiating table with management. And through that process we hope to achieve better working standards for these workers plus better wages." Most of these workers are recent immigrants and have limited education and language skills. Some complain that they have been forced to work for long hours, without safe working conditions and adequate wages. Salim Rizvi, FSRN, New York City.
Russell Means: 1939 – 2012
Prominent American Indian activist Russell Means is dead. Means was the first National Director of the American Indian Movement – or AIM and was central to the 1973 occupation at Wounded Knee. The Oglala Sioux was also a writer, an actor and a politician. In 1987, he sought the Libertarian US Presidential nomination, finishing second.  In 1992 Means explained why he did not support the tribal council system set up by the US government. "… they make it in the white man's world by walking backwards stooped over, begging for his money and yet the statistics of our deprivation remain constant. Since World War II they have remained constant. The suicide rate among, you know, we have eight-year-olds back home and on other reservations that commit suicide. Eight-year-olds for Christ sakes!"  Means died of esophageal cancer at his ranch on South Dakota's  Pine Ridge Indian Reservation.
FEATURES
As Obama, Romney spar over foreign policy, advocates press candidates to address US drone program
President Barack Obama and challenger Mitt Romney meet in Boca Raton, Florida for their final debate tonight, which will mainly focus on foreign policy. The topics, which moderator Bob Shieffer has already announced, include "red lines" for Iran's nuclear program, "America's longest war" in Afghanistan, and the so-called "rise of China." But some human rights activists here and around the world are calling for questions on the Administration's increasing use of drones to carry out targeted killings. FSRN's Alice Ollstein has more.
Veterans call for on-the-ground accounts, post-war challenges to be included in Afghan war debate
While the withdrawal of troops from Afghanistan has been repeated throughout the presidential campaigns, many issues have been left out of the discussion.  It's America's longest-running war and has claimed thousands of US and Afghan lives and billions of dollars. Nearly half a million residents are displaced inside Afghanistan and the UN refugee agency expects 400,000 to 800,000 refugees to return in the coming year. For more on the US war in Afghanistan and what the presidential candidates should address, we go to Marine veteran Andres Reyes. Reyes was on active duty in the Marines for eight years and served both in Afghanistan and Iraq. He joins us by phone from Bridgeport, Connecticut.
Reyes is also part of the Our Lives, Our Rights campaign from March Forward!. You can find out more here: http://www.ourlivesourrights.org/
In upholding Maryland same sex law, defeat of initiative could mark shift for equality
Voters in Maine, Washington, Minnesota and Maryland will decide on same sex marriage initiatives in the upcoming general elections. In Maryland, a ballot referendum could overturn a same sex marriage law passed in the legislature earlier this year. Marriage equality advocates are looking to the state to break a losing streak that has seen similar measures shot down by popular vote in thirty-two other states. FSRN's Clayton Conn reports.
Author, historian Noam Chomsky speaks from Gaza on Israel boycott, move to recognize Palestine at UN
Activist and linguist, Noam Chomsky visited the Gaza Strip over the weekend. He attended an international conference at the Islamic University of Gaza. FSRN's Rami Almeghari sat down with Chomsky in to discuss strategies to end the Israeli blockade on Gaza. He began by asking Chomsky's views on calls for an academic boycott of Israeli institutions.
George McGovern, anti-war advocate who challenged Nixon presidency, dies at 90
Longtime politician, World War II veteran and anti-war advocate George McGovern died on Sunday at the age of 90. The liberal US Senator from South Dakota challenged Richard Nixon in the 1972 presidential election. Nixon won in a landslide, but McGovern continued a lifetime of political work dedicated to social causes. In 2010, he spoke to WORT's Norm Stockwell about US military spending. "I happen to believe that what we're doing in Afghanistan is not going to improve the defense in this country one iota. It's going to weaken this country because it's so expensive. And we need those financial resources, our tax money we need that for other purposes that are more crucial to our national security than a doubtful, debatable war in the mountains of Afghanistan." In addition to his anti-war advocacy, McGovern spent decades working on eradicating hunger. He was Director of the Food for Peace program started under President John F. Kennedy and helped in creating the UN's World Food Program. According to his family, McGovern continued writing, giving speeches and advising until this past summer.