December 7, 2012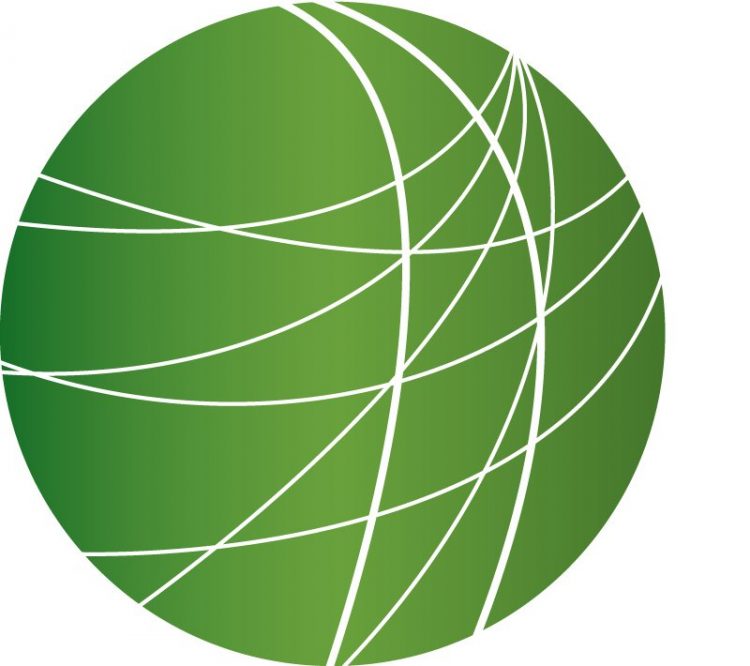 Philippines delegates urge action at Doha climate talks as Typhoon Bopha death toll rises
Youth activists protest in Doha, call climate agreement an insult
US officials urge Russia to help end the conflict in Syria
More protests planned in Michigan after Republicans push through right-to-work bill
Labor rights activists in the UK fight Starbucks' plan to cut sick days and maternity benefits
HEADLINES
High court to hear DOMA and Prop 8 case next year
The Supreme Court announced today it will hear the Proposition 8 case Hollingsworth v. Perry.  The court will determine if denying same-sex couples the right to marry is a violation of the 14th Amendment. The high court will also hear arguments in a case challenging the Defense of Marriage Act. In that case, Windsor v. United States, a New York woman sued because she was forced to pay estate taxes after her partner died, something not required of married heterosexual couples. SCOTUS Blog reports that in both cases, the justices have given themselves a way not to rule on the actual issue of same-sex marriage, and instead rule on procedural issues. The arguments in these cases will likely be heard in late March, with decisions issued in June.
Egyptian opposition reject's President's call for talks
A coalition of Egyptian opposition groups has rejected President Mohammed Morsi's call for dialogue to defuse the country's escalating political crisis. FSRN's Noel King reports from Cairo.
In a statement, the opposition National Salvation Front said the president failed to address the role his supporters played in violent street clashes outside of the Presidential Palace on Wednesday night. At least five people were killed and hundreds injured when members of Morsi's Muslim Brotherhood confronted members of the opposition who were camped outside of the president's office. The two groups battled for hours, using homemade clubs, rocks and pellet guns. Today the opposition attempted to keep up the pressure on Morsi. Thousands of demonstrators rallied again outside of the Presidential Palace as night fell in Cairo. In another part of the city, thousands of Morsi's supporters attended the funeral of two of the president's sympathizers who were killed in Wednesday's clashes. Some members of the funeral procession vowed they would avenge the deaths. Morsi says he will not back down from plans to push ahead with a December 15th referendum on the country's constitution. His opponents say they're unwilling to negotiate until he agrees to rescind a controversial order in which Morsi granted himself sweeping powers of authority. Noel King, FSRN, Cairo.
India approves controversial bill to allow more foreign retail operations
The Manmohan Singh-led central government in India has won parliamentary approval of its controversial decision to open the country's retail sector to foreign investors. The vote today follows months of protests against the plan that allows international retail giants like WalMart to have greater influence in the country. FSRN's Bismillah Geelani reports.
The vote in Parliament followed weeks of deadlock, with the opposition demanding a through debate on the issue. Earlier the government's decision to allow international corporations to enter India's retail sector evoked nationwide protests from small traders, hawkers and street vendors who see the move as a serious threat to their livelihood. But the opposition saw defeat, first in the Lower House, and today the Upper House approved the measure. The Singh-government says the victory clears the way for many more economic reforms.  Opposition leaders accuse the government of identifying with the foreign multinational companies and not with the ordinary Indians. Bismillah Geelani, FSRN, New Delhi.
US unemployment rate at 4-year low
The unemployment rate in the US has dropped to 7.7%, bucking wide speculation that the devastation of Hurricane Sandy would hurt the jobs market nationwide. The economy continued to add jobs at about the same rate seen in recent months. Labor Secretary Hilda Solis said that the Hurricane did not affect the jobless rate, but did cause 1.5 million people to experience a disruption in employment. She cautioned Washington against allowing middle class tax rates to rise. The unemployment rate is the lowest since 2008. The so-called real unemployment rate continues to fall as well, hitting 14.4% for November.
Anti-foreclosure activists celebrate one year of occupations
The nearly two-month occupation of the foreclosed home of the Lucero family, dubbed Fort Lucero, continues in East Los Angeles today. The Occupy Our Homes campaign commemorated their one-year anniversary with protests in more than a dozen cities Thursday. In Atlanta, Minneapolis and elsewhere, Occupiers took over bank-owned foreclosed homes and used them to house the homeless.  FSRN's Larry Buhl reports.
A handful of homeowners and dozens of supporters unfurled banners and held protest signs at Los Angeles City Hall Thursday. The signs read: "Defend Your Home" and "The Banks Will Fall." The homeowners accuse the banks of indifference and thanked those who have put their bodies on the line to stop foreclosure evictions. On any given night dozens of Occupiers can be found at the so-called Fort Hernandez in Van Nuys and Fort Lucero in East Los Angeles. Sal Vadore has occupied Fort Lucero for nearly 60 days. He blames the banks for turning a blind eye to struggling homeowners. "They profited off of people and they ripped a lot of people off in the housing crash in 2008. It's horrible. What I want to see is the banks get more scared, because there's more people coming out." Occupiers say they've lost all trust in government, and that leaders are too beholden to the banks. They say they'll keep fighting because, so far, it's working. Larry Buhl, FSRN, Los Angeles.
FEATURES
Philippines delegates urge action at Doha climate talks as Typhoon Bopha death toll rises
As the death toll in the Philippines from Typhoon Bopha rises above 500 with tens of thousands homeless, the UN climate conference in Doha is drawing to a close.  After two weeks of talks, wealthy nations have refused to sign up to significant pollution cuts. In his closing speech yesterday, the head of the Philippine delegation, Nadarev Sano, called on world leaders to "open their eyes to the stark reality." Nadarev Sano spoke to us on a mobile phone in Doha.
Youth activists protest in Doha, call climate agreement an insult
Youth activists at the climate conference in Doha occupied the hallways of the venue today to call on countries to "Reject the Text."  They say it's clear that any agreement reached will be an "empty shell" and an "insult" to their futures. Marco Cadena is a London-based organizer with the climate network, Push Europe. He was at the protest this morning and he spoke to us from Doha.
US officials urge Russia to help end the conflict in Syria
A bill to repeal Cold War-era trade restrictions with Russia and Moldova is headed to the President Obama's desk, after passing the US Senate on Thursday. But Russian officials are condemning provisions aimed at punishing Russian citizens accused of human rights abuses. The move comes as US lawmakers and diplomats examine Russia's role supporting Syrian President Bashar al Assad's embattled regime, and now possibly negotiating an end to the conflict. FSRN's Alice Ollstein has more.
More protests planned in Michigan after Republicans push through right-to-work bill
Republican lawmakers in Michigan's House and Senate rushed through controversial right-to-work legislation, prompting strong protests from workers, unions and democrats. Supporters say the Workplace Fairness and Equity Act will boost the economy. But opponents say the legislation, which would prohibit union fees as a condition of employment, is driven by corporations who want to boost profits and disempower workers. Before the vote Thursday, Senator Bert Johnson condemned Republicans' move in an hour-long speech:
"After lord knows how many back-room meetings with Republican leaders and their CEO bosses, after no committee meetings, after no notice to the public, after shutting them out. And in the frenzied rush of the lame duck session, Republican legislators have put forth a right-to-work bill that they intend to jam through this legislative body before the end of the year…"
Police made a number of arrests Thursday. More protests are expected next Tuesday, when Republican supporters aim to finalize the legislation. Michigan's governor supports the bill, which could be signed as early as next week.
Labor rights activists in the UK fight Starbucks' plan to cut sick days and maternity benefits
Coffee chain Starbucks announced that it might pay about $16 million a year in corporate taxes, after the latest controversy over how little tax it has paid since opening for business in the UK in 1998. But it has sparked other concerns by slashing workers benefits. Starbucks plans to cut paid lunch breaks, sick days and maternity benefits. But labor groups and workers have vowed to fight back. From Southampton, United Kingdom, Gloria Khamkar has more.
Argentine court delays implementation of media ownership law that would break up monopolies
In Argentina, a new law to break up media monopolies was to come into force today, but the Clarín Group, the largest media owner in Argentina, has won a last-minute reprieve. The law was passed in 2009, but Clarín won a number of judicial injunctions that delayed its implementation. On Thursday evening, the Argentine Federal Civil and Commercial Court stated that Clarín does not have to sell its radio and television broadcast licenses until the courts rule on the law's constitutionality. Non-profit and local radio and television stations who had hoped to benefit from the law now have to wait. From Buenos Aires, Eilís O'Neill has more.