May 29, 2012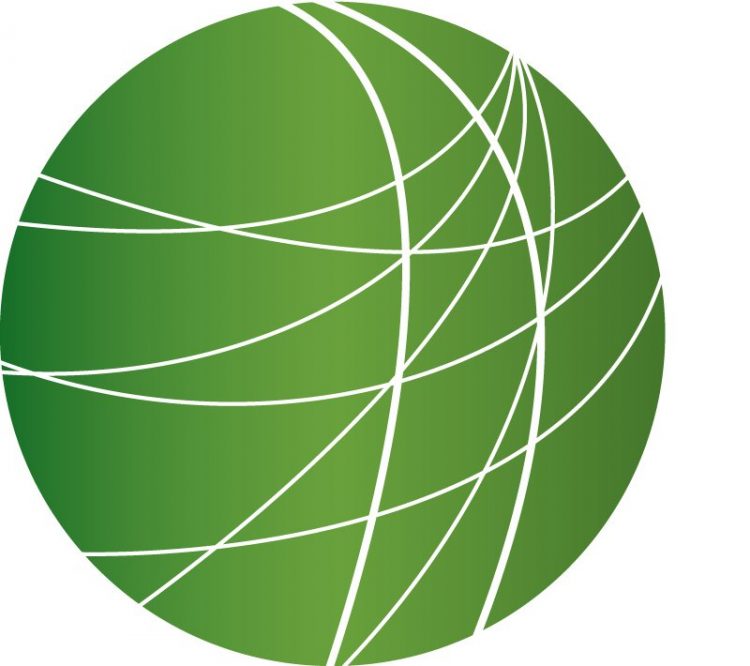 HEADLINES
Suu Kyi travels to Thailand
Prominent Burmese dissident Aung San Suu Kyi arrived in Thailand today in what is her first trip abroad in decades. Ron Corben reports from Bangkok.
Aung San Suu Kyi arrived in Thailand today on a five day official visit highlighting another step in the political transition in Myanmar, formerly Burma. For almost a quarter of a century, when not under house arrest Suu Kyi refused to travel aboard, afraid that military rulers would prevent her return. The trip highlights political and economic reforms underway in Myanmar led by President Thein Sein.  Suu Kyi will meet Burmese migrant workers in their community in a neighboring province of Bangkok Wednesday, where key industries like fish processing depend heavily on migrant labor. Debbie Stothard, spokesperson for rights group Alternative ASEAN Network, says the workers will be ecstatic. "Many of them are actually displaced people forced to leave their homes because of military attacks or development projects . To be able to see Aung San Suu Kyi come to them and visit them will be an immense boost to morale." Suu Kyi will address business leaders at the World Economic forum meeting before traveling to Burmese refugees camps and clinics on the Thai Myanmar border. Ron Corben FSRN Bangkok.
NATO kills al Qaeda # 2 in Afghanistan
NATO says they killed al Qaeda's number two man in Afghanistan over the weekend. In a written  statement released today, the the multinational force says Sakhr al-Taifi, a Saudi al-Qaida leader was targeted in an airstrike in Kunar Province. One other person identified as an al Qaeda member was also killed in the attack. And in Paktia province, a spokesperson for the governor said that a NATO airstrike on Saturday killed a family of eight, two adults and six kids. NATO acknowledged the incident but has not confirmed the details.
Egyptians react to presidential run-off slate
In Egypt, Tahir Square remained largely calm today after protests last night in the wake of official election results. The Presidential Election Committee confirmed the candidates who will face a run off in the country's first presidential election since the ouster of former leader Hosni Mubarak. "No candidate  received  a majority  of  the vote in order to win outright. So the run-off  according  to the elect roll will be between Dr.  Mohammed Morsi and Dr. Ahmed Shafiq, because they were the tow top winners." Morsi is the Muslim Brotherhood's candidate.  Shafiq served as Prime Minister under former President Mubarak.  Thousands of protesters rallied in Tahrir Square after the results were announced, calling the elections rigged and demanding that Shafiq be disqualified. One protester spoke to al Jazeera.  "The only think we need is a law approved by Parliament banning former high level old regime officials. I don't want a  remnant of the former regime to rule me." The final round will take place June 16th and 17th.
Peru rescinds right to assemble after police kill two mine opponents at protest
In southern Peru, indigenous protesters called on  President Ollanta Humala to lift a state of emergency imposed yesterday after two opponents of a mine project  were killed, and dozens of other people injured. One local woman describes the unrest.  "We are here in the struggle against all the bullets and all the bombs. Us women have gone head to head with the police, and they have shamelessly kicked us, and they have shamelessly beaten us with rocks." The order removes citizens' right to assemble and is designed to end week long protests against the Tintaya copper mine, owned by Switzerland's Xstrata company. Locals say the mine is contaminating their water sources – mine officials deny the claim.
Talks in Quebec continue as dozens more arrested in education strikes
Negotiations between student leaders and the Quebec government on A tuition fee hike and an anti-protest law continue today in Quebec City. Lillian Boctor has more from Montreal.
Pot banging marches against anti-protest Law 78, continue throughout Quebec as student union leaders are in their second day of negotiations with Education Minister Michelle Courchesne. Quebec's Premier, Jean Charest, met with student negotiators for half an hour on Monday. Student leaders maintain their call for ending the tuition increase and repealing bill 78. Police arrested 84 protesters last night in Quebec City including Philippe Lapointe, a chief student union negotiator. Meanwhile, hundreds of lawyers against bill 78 marched through Montreal streets last night. Grassroots resistance is growing against the law that can fine protesters up to $125,000. Mostafa Henaway, a community organizer at the Immigrant Workers Center in Montreal, is organizing a pot banging session tonight with low wage, migrant and temporary workers and immigrants. "We are trying to bring that anger to sectors of society that haven't really been participating in these movements to also bring their grievances to the table."  Lillian Boctor, FSRN.
Bahraini hunger striker Abdulhadi al-Khawaja breaks fast

A jailed Bahraini activist has ended his months-long hunger strike. Abdulhadi al-Khawaja went without food for 110 days to protest his life sentence on charges of trying to overthrow the government.  Further, he sought to highlight the issue of political detainees in the country. His daughter Zainab, jailed for a month for protest organizing, was set free today.
FEATURES
US air strikes in Pakistan raise questions of targeted killing program
An increase in deadly US drone strikes in Pakistan Sunday has exacerbated tensions between the two nations. Relations have already been strained by Pakistan's imprisonment of an informant who helped US troops find Osama bin Laden and Pakistan's refusal to open NATO supply routes to Afghanistan. The US Senate has voted to slash aid to the country in retaliation. Other alleged US-backed strikes in Yemen and Afghanistan have drawn attention to who US officials consider a "militant" in the controversial "targeted killing program." In Washington, D.C. FSRN's Alice Ollstein has more.
UN envoy meets with Syrian President Assad as details of massacre emerge
The US, Britain, France and other nations have expelled senior Syrian diplomats today after news of a massacre last Friday in Houla. Reports indicate most of the victims, including children, were shot at close range allegedly by paramilitary forces. The UN said the attacks in Houla killed more than 100 civilians, nearly 50 of them children. UN High Commissioner for Human Rights spokesperson, Rupert Colville said his office is calling for a full investigation. "According to local witnesses and survivors who have been interviewed most of the rest of the victims in Taldaou which is one of the areas of El Houleh were summarily executed in two separate incidences which local people are ascribing to the Shabiha paramilitary." Meanwhile, UN Special Envoy Kofi Annan met with Syrian president Bashar al Assad in Damascus today in an attempt to revive a UN-backed peace deal which was scheduled to take effect last month. For more, we're joined by Sipan Hassan, spokesperson for the Britain-based Syrian Observatory for Human Rights. He joins us from the Netherlands.
California school district, facing budget cuts, chooses solar power
A San Francisco-area school district is nearing completion on a massive 12.1 megawatt solar project that officials estimate will save more than $220 million over the next few decades. By the end of summer, more than 50 school sites in the Mt. Diablo unified school district will get about 90 percent of their energy from solar panels. FSRN's Max Pringle reports.
Fighting in Mali displaces hundreds of thousands as region faces food shortage
In West Africa, aid groups estimate as many as 18 million people face conditions of food insecurity, including one million children at risk of severe malnutrition. A prolonged drought across the Sahel region has caused poor harvests and rising food prices from Senegal to Chad. But in one country in between, sparse rainfalls have exacerbated a man-made crisis caused by renewed fighting between Tuareg rebels and the government of Mali. The conflict has displaced more than 300,000 people. Some 60,000 refugees now remain stranded in Northern Burkina Faso. FSRN's Marine Olivesi reports.