July 24, 2012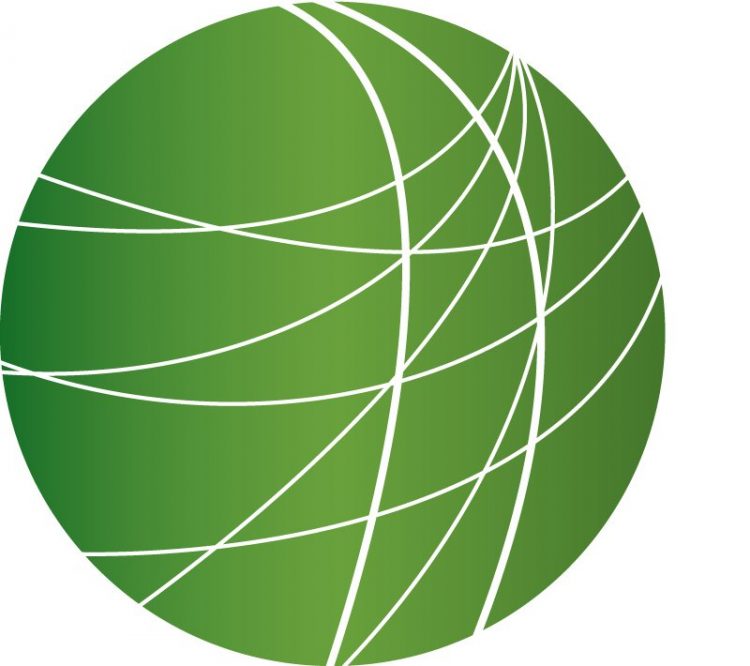 Washington, DC initiative would ban corporate money to officials, political candidates
Sheriff Arpaio takes stand in Arizona courtroom to defend sweeping traffic stops that critics say unlawfully target Latinos
Occupy the Hood gathering in Atlanta highlights empowerment of urban residents
Advocates say exclusion of sex workers and those with HIV/AIDS hinders efforts to end disease
HEADLINES
Syria: warplanes reported in continuing struggle for Aleppo
Fierce fighting for control of Syria's Aleppo continued today, with an unconfirmed report that government fighter jets backed helicopter gunships firing on the Old City.  And rebels say that security forces killed at least 8 people during a protest in a nearby prison. Two detainees died in similar violence in a jail near Homs over the weekend, and the Free Syrian Army says the uprising inside the prison  continued for a third day yesterday.  In the southern city of  Herak,  video posted today by activists shows the bodies of seven dead children killed there. The FSA also said in a statement today that government forces have positioned chemical weapons at outlying airports. Yesterday, Syrian spokesperson Jihad Makdissi acknowledged that Syria does have chemical weapons.
"All the stocks of these weapons that the Syrian Arab Republic possess are monitored and guarded by the Syrian Army."
Makdissi assured Syrian citizens that the unconventional weapons would not be used against them.
"These weapons are meant to be used only, and strictly, in the event of external aggression against the Syrian Arab Republic."
Syrian officials said later than Makdissi's remarks were misconstrued as a threat.
Police have shoot-to-kill power in India's Assam violence
In the eastern Indian state of Assam, as many as 32 people have died in ethnic clashes since Friday. Five of them were killed by riot police today after the government issued a shoot to kill order. FSRN's Jasvinder Sehgal reports.
The relief camps are overcrowded and don't have enough food or medicines to care for the more than sixty thousand people seeking refuge from the violence.  Thousands of houses in the villages of Kokrajhar district have been torched in fighting between Mobs of local tribal people and gangs of settlers. Over five hundred villages have been destroyed. Earlier today a passenger train was attacked by armed men, injuring several passengers. Dozens of trains running in the affected area have been canceled. The Indian Prime Minister has called for local officials to take all possible action to control the situation and for relief and rehabilitation for those affected by the violence. Assam's Chief Minister Tarun Gogoi says that more security reinforcements are traveling to the region. "Special peace committees have been formed to talk to people but our first priority is to bring the situation under control."An indefinite curfew is in place in the affected areas. The current violence was triggered when four student leaders were killed on Friday, but tension between the groups regarding land rights has long been a major issue in the region. Jasvinder Sehgal, FSRN, India.
Court martial for soldier charged in Pvt. Chen hazing in Ft. Bragg
Court martial proceedings started today for the first of eight soldiers charged in connection with the death of Pvt. Danny Chen. Military officials have acknowledged that while deployed  in Afghanistan last year, the Chinese-American Private Chen was subjected to ethnically-based hazing so brutal that he killed himself.  Sgt. Adam Holcomb  faces multiple charges including negligent homicide. Elizabeth OuYang is president of the Organization for Chinese Americans.
"The outcome of this trial will either recognize or turn a blind eye to the failure of leadership to stop or prevent Danny's death."
The military trial at Ft. Bragg  is expected to last through Friday. Holcomb faces 18 years in jail if convicted on all charges.
NOLA police agree to broad overhaul to reform department
The US Department of Justice is expected to announce strict oversight and reform measures today for the troubled New Orleans Police Department. Zoe Sullivan explains.
The New Orleans Police Department came under federal scrutiny when a report in The Nation described extrajudicial killings by police officers in the wake of Hurricane Katrina. 20 officers were charged in the killings of unarmed civilians and subsequent cover-up, resulting in 5 convictions last year. Two men, one of whom was mentally disabled, were killed on the Danziger Bridge on September 4th, 2005 while four others were wounded. One officer was sentenced to 65 years for these murders. Today's restrictions come as part of a consent decree negotiated by the police department and the Department of Justice. The negotiations followed a scathing DOJ report issued last year that charged the NOPD with "systemic violations of civil rights." According to the Associated Press, the new restrictions are some of the broadest and toughest measures ever imposed on any police department. Zoe Sullivan, FSRN, New Orleans.
Philadelphia Monsignor sentenced to jail for covering up clergy sex abuse
The first church official to be convicted for covering up sex abuse by Catholic priests was sentenced to three to six years in prison today. Judge M. Teresa Sarmina told Philadelphia's Monsignor William Lynn that he allowed "monsters in clerical garb … to destroy the souls of children." Lynn was in charge of child sexual assault complaints from 1992 to 2004. He was found guilty last month of child endangerment for not protecting children from convicted abuser and former priest Edward Avery.
FEATURES
Washington, DC initiative would ban corporate money to officials, political candidates
In Washington today, lawmakers on the Senate Judiciary Committee convened a hearing (titled "Taking Back Our Democracy") to examine how elections have changed following the Supreme Court's 2010 Citizens United decision. Since then, the country has experienced record spending on elections and an increase in Super PACS, which can raise unlimited amounts of money. According to the Center for Responsive Politics, nearly 700 Super PACS have raised nearly $320 million dollars for the 2012 election cycle. Critics say the rise of Super PACs consolidates the power to influence the outcome of elections in the hands of the few and compromises the democratic system. US Senator for Vermont Bernie Sanders:
"The democratic foundations of our country and this movement towards a more inclusive democracy are now facing the most severe attacks both economically and politically that we have seen in the modern history of the United States. Tragically – and I say these words advisedly – we are well on our way to seeing our great country move toward an oligarchic form of government where virtually all economic and political power rest with a handful of very wealthy families."
Today, public interest groups delivered nearly two million signatures calling for a constitutional amendment to overturn Citizens United. In addition, nearly 140 cities and localities have passed similar resolutions including specific bans on corporate personhood. Several states, including Vermont, have also passed or are considering resolutions. Corporate influence on elections is also prompting other responses, including a ballot initiative in Washington, DC. Initiative 70 would ban "direct contributions from corporations to elected officials and candidates for public office." In Washington, FSRN's Ness Smith-Savedoff files this report.
Sheriff Arpaio takes stand in Arizona courtroom to defend sweeping traffic stops that critics say unlawfully target Latinos
Today in Arizona, Maricopa County Sheriff Joe Arpaio took the stand in a lawsuit that seeks to end sweeping traffic stops that have led to a disproportionate number of Latinos being pulled over and arrested. The lawsuit, filed by the ACLU and the Mexican American Legal Defense Fund, says Arpaio has unlawfully created a pattern and practice of targeting Latino drivers and passengers. Arpaio is also being sued by the US Department of Justice after an investigation found that since 2006, his office had "intentionally and systematically discriminated against Latinos." For more, we're joined by Alessandra Soler, executive director of the ACLU of Arizona.
Occupy the Hood gathering in Atlanta highlights empowerment of urban residents
Members of Occupy the Hood just wrapped up a national gathering in Atlanta. The Occupy the Hood movement started in New York City shortly after the encampment of Occupy Wall Street began and in response to how the movement was developing. Since then it has spread across the country, from Los Angeles to Milwaukee to Boston. Members say it's an effort to highlight inequality and the voices of people of color and urban residents. FSRN's Sacajawea Hall reports.
Advocates say exclusion of sex workers and those with HIV/AIDS hinders efforts to end disease
The global HIV-AIDS conference continues today in Washington, DC. Thousands of health experts, scientists, advocacy groups and government leaders are meeting to examine prevention, treatment, discrimination and the challenges in reducing the spread of the disease. Some are applauding the progress made by the US lifting the travel ban on those with HIV, allowing the conference to take place in the United States for the first time in more than two decades. But the US still blocks sex workers and drug users from entering the country to attend the event. That's prompted protests, including this interruption of an official news conference. Carrying red umbrellas and blowing noise makers, the protesters chanted and marched around the room. Later, audience member Allan Clear with the Harm Reduction Coalition interrupted panelist Dr. Diane Havlir, chief of the HIV/AIDS division at San Francisco General Hospital. Advocates say exclusion of these voices at the conference is not only discriminatory, but counter-productive. Sienna Baskin is co-director of the Urban Justice Center's Sex Workers Project, a legal and advocacy organization.
"In 2011, the U.N. Global Commission on HIV and the Law held regional dialogues around the world. Sex workers participated in every dialogue sharing how laws affect their access to HIV prevention and treatment, testimony about human rights abuses and practical recommendations for change. We thought that the International AIDS Conference needed to hear these same messages."
Discriminatory policies do need to be addressed, according to US Representative Barbara Lee, who said including vulnerable populations is the way to end HIV/AIDs.
"We have to remove the terrible discriminatory barriers against injecting drug users, men who have sex with men, sex workers all of our vulnerable populations. We have to do that and we need to do that immediately. Once we do that I think we can really begin to talk about effective strategies and I think the politics and the political climates of every country are going to dictate how we move forward. It's certainly a challenge in my own country."
In sub-Saharan Africa, antiretrovirals show promise in fight against HIV/AIDS
In advance of the conference, UNAIDS released a report that looks at progress and gaps in the fight against the disease. More than 34 million people worldwide have HIV/AIDS, the majority in sub-Saharan Africa. UN Radio's Julie Walker has more on the impact of antiretrovirals or ARVs in treating the disease.