November 26, 2012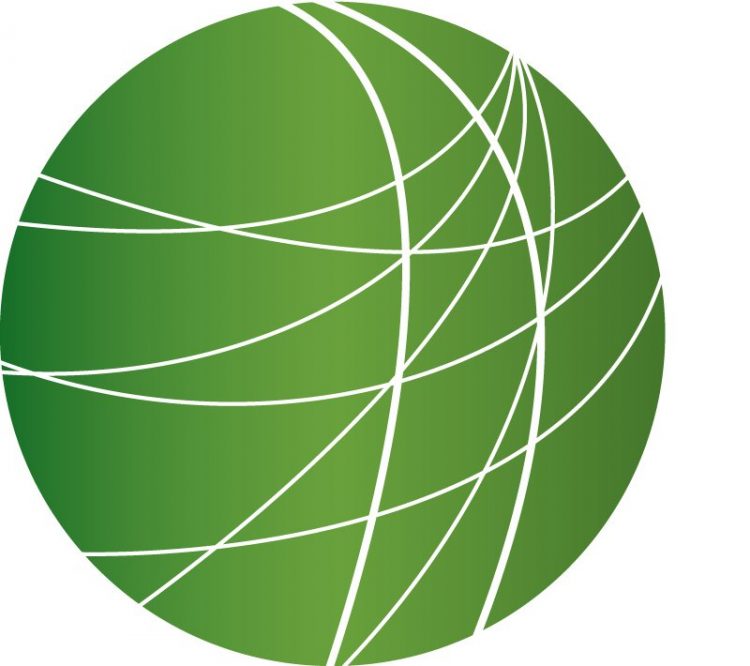 UN envoy assesses damage to Gaza as Israeli and Palestinian officials continue talks on ceasefire
Syrian conflict exacts heavy toll on children as refugee population swells
Calls rise for corporate responsibility after deadly fire in Bangladeshi garment factory
Labor advocates call for boycott of 'Cyber Monday' citing working conditions
HEADLINES
Major protests called for Tuesday in Egypt following Morsi decree
Across Egypt, protests are growing and clashes continue  following President Mohamed Morsi's declaration last week granting himself sweeping immunity and absolute power. According to Egypt's Health Ministry today, two people died in the ensuing unrest – one of them a 15-year-old boy. More than 400 others were injured.  After a contentious meeting yesterday, members of the  Egyptian Journalists Syndicate threatened a general strike with one board member calling the decree "naked aggression against general freedoms, the rule of law and the independence of the judiciary." President Morsi said the decree will be in effect until a new Parliament is elected, which can't happen until a new constitution is drafted. Tahrir Square is rapidly filling up ahead of protests tomorrow.
Turkey tries alleged hackers under anti-terror laws
A group of alleged internet hackers went on trial today in Turkey on charges of terrorism. It's the first time Turkey has used its broad anti-terror laws to prosecute computer hackers, with each of the accused facing lengthy prison sentences if convicted. FSRN's Jacob Resneck reports.
Ten defendants appeared in court in the capital Ankara today. According to state media, they're accused of belonging to Redhack, a left-wing hackers group that's vandalized Turkish government websites as well as the national airline. Three of the defendants have been in pretrial detention since they were arrested in March. All reject the charges, insisting they merely shared news about hacking events on social media websites. They deny any ties to Redhack, a group that claims links to the international hackers collective Anonymous. Turkey has strengthened its anti-terror laws to include cyber crime. But human rights groups say Turkey is using these laws to prosecute people for political activities. Prosecutors have invoked anti-terror laws accusing the hackers of ties to armed groups. If convicted, the individuals, some of whom are still in high school, face prison sentences ranging from eight to 24 years. Jacob Resneck, FSRN, Istanbul.
Indian farmers protest atop funeral pyres; threaten self-immolation
A group of farmers in central India are protesting the government's taking of their land for a proposed thermal power plant, threatening to set themselves on fire. Shuriah Niazi reports.
About two dozen farmers in the Katni district of the state sit on funeral pyres every day, threatening to burn themselves alive if the state government does not return their land. One woman has already committed suicide by self immolation, when earlier this month she was forced to give away her land for the 2000 megawatt project. The villagers refuse to give up their irrigated land for industry. The power plant is owned by an Indian company, Welspun Energy Limited. The government provided 800 acres, and says that the farmers had earlier agreed to the plan and more than half of them have already been compensated. Shuriah Niazi, FSRN.
Texas students at 2 schools required to wear RFID badges tracking their whereabouts on campus
A Texas high school student is back in class today after being suspended for refusing to wear an ID embedded with a radio frequency identification chip that would track her movements around campus. Andrew Oxford reports from San Antonio.
Officials at Northside Independent School District in San Antonio, Texas say all of their more than 90,000 students may someday be required to wear ID cards embedded with an RFID chip. School administrators say the Student Locator Project is designed to track students around  campus and provide a more accurate attendance record. Students at two schools are already required to carry the cards, and families and community members are concerned about privacy and civil liberties. Andrea Hernandez, a sophomore at John Jay High School, was suspended last week when she refused to wear her new ID card.  A county judge then granted Hernandez a temporary restraining order to stop her suspension. Rutherford Institute Attorney James Whitehead represents Hernandez and sees a bigger issue at play. "The over-arching issue as I see here — and as the Hernandez' see this — is basically teaching kids to learn to live in a surveillance state." As RFID tracking and surveillance cameras become more common on campuses across the country, Whitehead says schools need to consider the rights of students. A hearing is scheduled for Wednesday. Andrew Oxford, FSRN, San Antonio.
Syrian government loses control of hydroelectric dam; villagers flee attack on Atima
Rebel fighters in Syria seized a hydroelectric dam on the Euphrates River,  the latest in a series of rebel advancements. Government airplanes, however, targeted a Free Syrian Army outpost in the border village of Atima today. Turkey dispatched a fighter jet in reply. Jackson Allers brings us up to date  from neighboring Lebanon.
In a frenzy of activity along the Turkish border with Syria, the Syrian government of Bashar al Assad continues to lose control of large areas of northern Syria to opposition rebels and to formerly pro-government Kurdish militias. However today, the Syrian air force targeted, but missed , an opposition rebel unit reportedly hiding in a school in the border town of Atima. Several people were wounded in the attack. And 80 miles to the east, Syrian rebels seized control of the Tishrin Dam near the town of Manbji in the predawn hours today. The hydroelectric dam supplies several areas of Syria with electricity. The loss was a major blow to the regime embroiled in a civil war since March 2011. Syrian human rights groups estimate 40,000 people have been killed, and hundreds of thousands more forced to flee to neighboring Lebanon, Jordan, Iraq, and Turkey. Jackson Allers, FSRN, Beirut, Lebanon.
We'll have more coverage on Syria later in the newscast – stay tuned.
FEATURES
UN envoy assesses damage to Gaza as Israeli and Palestinian officials continue talks on ceasefire
Palestinian and Israeli officials continue negotiations following last week's ceasefire to end the attacks on Gaza and rocket fire into Israel. Egyptian mediators are facilitating indirect talks in Cairo on the terms of the ceasefire. Palestinians hope the negotiations will lead to an opening of border crossings and an easing of the blockade. Starting Saturday, fishermen in Gaza were able to venture beyond the three-mile limit after Israel lifted the ban it has been enforcing for three years. Although there is optimism, the latest cycle of violence had a heavy impact on Gaza. Over the weekend, the UN's special envoy to the Middle East visited Gaza to assess the damage and called on both sides to respect the ceasefire. FSRN's Rami Almeghari has more from Gaza.
Syrian conflict exacts heavy toll on children as refugee population swells
Today, Syrian government jets struck an area near the border with Turkey sending hundreds of new refugees fleeing the attacks. This comes a day after opposition activists said a government air raid near Damascus killed 10 children when they went outside to play during what seemed like a lull in the fighting. A video uploaded by activists showed children with bloodied heads wrapped in blankets. Rebels said the munitions used were cluster bombs, though that has yet to be confirmed. As the conflict continues, more people are seeking safety outside of the country. According to the UN, the number of registered refugees who've crossed the border has doubled to nearly 450,000 since early September. Many of them are children and the heavy toll on them is becoming more apparent. They live in rented apartments, with relatives, or in the refugee camps. Most of them have faced extreme scenarios. Now they are faced with the challenge of finding a routine in abnormal circumstances. FSRN's Felix Gaedtke went to the Syria/Jordan border to find out more.
Calls rise for corporate responsibility after deadly fire in Bangladeshi garment factory
Today in Bangladesh, thousands of garment workers filled the streets of the capitol protesting dangerous conditions after more than 110 people were killed by a fire over the weekend. Officials in Dhaka say that the deadly fire swept through the garment factory on Saturday night and many of those killed on the first two floors were trapped because there were not enough exits. The factory outside Dhaka is owned by Tazreen Fashions and provides clothing to top global retailers. News of the fire came on a weekend of record profits by US-based companies after Black Friday, which kicked off the holiday shopping season in the US. Labor rights groups have long advocated for better working conditions, including improved fire safety, but it continues to be a deadly risk. For more, we're joined by Liana Foxvog, director of organizing with the International Labor Rights Forum.
In response to FSRN's request for information, Wal-Mart responded after airtime with this statement: "The Tazreen factory was no longer authorized to produce merchandise for Wal-Mart.  A supplier subcontracted work to this factory without authorization and in direct violation of our policies. Today, we have terminated the relationship with that supplier. The fact that this occurred is extremely troubling to us, and we will continue to work across the apparel industry to improve fire safety education and training in Bangladesh."
Labor advocates call for boycott of 'Cyber Monday' citing working conditions
US retailers have pushed consumers to shop online today, in what's become known as "Cyber Monday" but labor rights advocates are calling on people to boycott the event, saying workers processing the orders are often subject to "dangerous, sweatshop-like working conditions." The call for a boycott follows nationwide protests at Wal-Mart stores on "Black Friday." Protesters gathered at a Wal-Mart Supercenter in Lakewood, Colorado, a suburb of Denver. FSRN's Jim Pullen asked why they came out to support Wal-Mart workers.
According to United Food & Commercial Workers, an estimated 1,000 protests took place across the country. It's not clear how many Wal-Mart workers walked off the job, but the group Organization United for Respect at Wal-Mart said hundreds did not report to work, according to the New York Times. Wal-Mart said participation was negligible, compared to the number of employees it has on the workforce and the walkouts did not affect Black Friday sales. Both Wal-Mart and labor groups have filed complaints against each other with the National Labor Relations Board.
FCC considers further deregulation drawing concern about lack of diversity
The Federal Communications Commission is looking into allowing further deregulation and consolidation of news outlets, even after a recent report detailed diminishing diversity in media ownership. But media justice groups across the country are mobilizing the public to push back on these efforts. In Washington, FSRN's Alice Ollstein has more.