April 2, 2012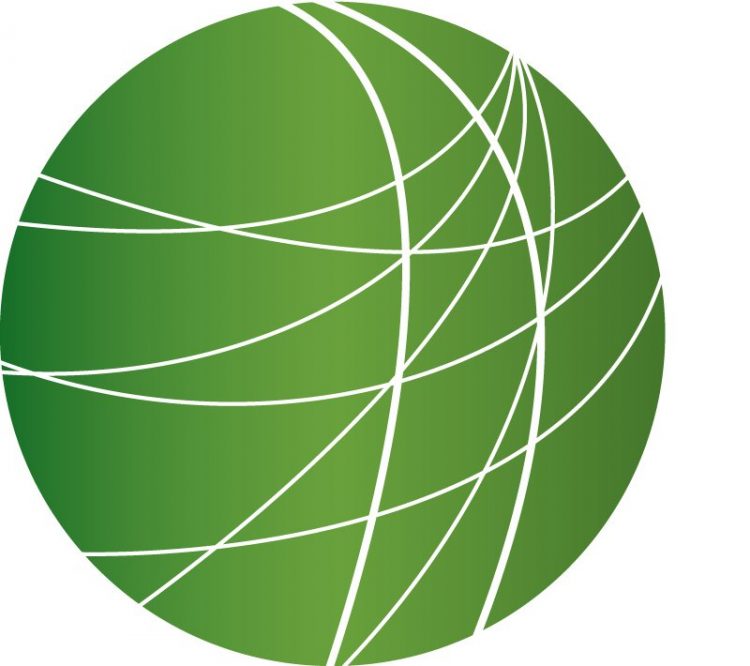 Aung San Suu Kyi wins parliament seat in Myanmar election; challenges for reform ahead
As violence continues in Syria, delegates meet in Turkey
Washington DC renter obtains stay of eviction in multi-year battle with JP Morgan Chase
Police's warrantless tracking of cell phones widespread, documents show
HEADLINES
Hana Shalabi deported, hospitalized
A Palestinian woman who fasted for more than 40 days in protest of her administrative detention in an Israeli jail arrived at a Gaza hospital today. Rami Almeghari was there. After more than 6 weeks without food , Hanna Shalabi is now at the Alquds hospital in Gaza city. She was deported from Israel yesterday, and as a condition of her release, she will remain in the Gaza Strip for 3 years. Shalabi could only utter a few words of welcome, as she is still too weak to speak.  Dr. Nehad Abed is her physician.
"She went without food for about 43 days. Therefore, what we'll do is to start getting her digestive system back to normal, in about 2 to 3 days."
The Palestinian woman was part of last year's prisoner swap deal that freed 1,000 Palestinian prisoners in exchange of Israeli soldier Gilad Shalit. She was re-arrested just four months later.  About 300  Palestinians remain in administrative detention, held without charge in Israeli jails. Some 30 of them continue hunger strikes.
Senegal's President Sall sworn in
After months of electoral tension and violence, Senegal's new president was inaugurated today. Alpha Jallow reports.
The ceremony was held at the famous Meridian hotel complex and was attended by close to three thousand people, including 11 African heads of state. As his motorcade approached the hotel, the teeming crowd cheered "Macky,  Macky." The 50-year-old Sall was given the oath by head of the country's constitutional council and he promised to work in the in the interest of the citizens and uphold the constitution. He also promised to work in the interest of Africa. Today's  ceremony follows two rounds of elections in the west African nation, which saw Sall emerged victorious in a run off polls against outgoing president Abdoulaye Wade, the man he once served as Prime Minister. The run up to the first round was marred by violence in which six people were killed prompting the African Union (AU) and the West African Sub-Regional Bloc (ECOWAS) to send a special peace mediator, former Nigerian President Olusegun Obasanjo.  Alpha Jallow, FSRN, Dakar, Senegal.
High Court says strip searches okay; safety outweighs privacy
The US Supreme Court ruled today that jail officials do not need reasonable suspicion to justify body cavity searches. The ruling means that even if an individual is detained on a minor offense – prison guards can conduct a strip search. In the dissent – Justice Stephen Breyer said such a blanket search policy improperly subjects people held for things like traffic offenses to "serious invasions of their personal privacy."
Fuel tanker explodes; kills dozens scooping up spilled fuel
In Nigeria, dozens of people burnt to death yesterday trying to scoop fuel from a crashed tanker truck. Sam Olukoya reports from Lagos.
The explosion occurred Sunday evening at Gani Gaku, a village where a majority of the people are peasant farmers. The incident is the latest in a series of disasters that occurred in Nigeria while the poor scoop fuel from either leaking oil pipelines or crashed oil tankers. Even though Nigeria is Africa's largest crude oil exporter, official corruption has left most of the populace desperately poor. The poverty level is so high that many are not bothered about the risk involved in scooping fuel. Last fall, more than 100 died when a leaking pipeline caught fire. In 1998, more than a thousand people burnt to death while scooping fuel. As the government removes subsidies, the price of fuel goes up.  Those who can least afford it, or who want to make money selling it,  are compelled to risk their lives scooping spilled gas whenever they have the chance. Sam Olukoya, FSRN, Lagos.
Two kids killed by acid attack in Afghanistan
An acid attack in central Afghanistan has killed two children. Officials announced on Saturday that a 12-year-old girl and a 15-year-old boy were killed when acid was thrown on their faces and into their mouths. No one has claimed responsibility for the attack, and no one has claimed the children's bodies.
Hundreds arrested at Anti-NATO demonstration in Brussels
Belgian police arrested almost 500 demonstrators yesterday, as they tried to take over NATO headquarters in Brussels.  The protest was against the international alliance's military intervention in Libya and Afghanistan and its nuclear capabilities. Activists called NATO a "threat to world peace."
13 arrested in Indianapolis, calling for an arrest in the Trayvon Martin killed
Rallies were held around the country over the weekend, continuing the call for further action in the Trayvon Martin killing. Thousands gathered in Sanford, Florida on Saturday, thousands more in Miami on Sunday. And in Indianapolis, more than a dozen protesters blocked traffic and were arrested as they protested the absence of an arrest in the Martin case.
High Court appeal filed in Bahrian for 21 pro-democracy activists; one protester killed
Attorneys for 21 Bahraini activists convicted and sentenced by a special security court for their role in pro-democracy protests last year filed formal appeals today. One them, Abdulhadi al-Khawaja, has been on a hunger strive for more than 50 days. Lawyers requested they be released on bail pending the appeal, the court refused. Another hearing will be held in April. Anti-government protests in Bahrain continue, one demonstrator died on Saturday. His family said he was shot by a pro-government militia.
FEATURES
Aung San Suu Kyi wins parliament seat in Myanmar election; challenges for reform ahead
Myanmar's pro-democracy leader, Aung San Suu Kyi, has claimed a victory for her party, the National League for Democracy (NLD) at historic weekend by-elections, including a landslide vote in the parliamentary seat she was running for. While the unofficial results are already being celebrated by Suu Kyi's party and supporters in Myanmar, the Southeast Asian country also known as Burma, observers say challenges remain ahead for Suu Kyi and the party as it pushes for reform in government. FSRN's Ron Corben reports.
As violence continues in Syria, delegates meet in Turkey
Syrian activists report that 24 civilians were killed today as security forces entered villages and raided homes. Activists also reported clashes across the country and the Local Coordination Committees said 75 unidentified bodies were found in a Homs hospital. This comes as international envoy Kofi Annan told the U.N. Security Council that Syria's regime has agreed to stop firing on protesters and withdraw from population centers by April 10th as part of a cease-fire plan. But The Syrian government has broken pledges in the past in a conflict that the U.N. estimates has killed  more than 9,000 people in little more than a year. Yesterday, diplomats from 83 nations including the United States met in Turkey to strongly condemn the violence and urge Syrian President Bashar al-Assad to go. FSRN's Jacob Resneck reports from Istanbul.
Washington DC renter obtains stay of eviction in multi-year battle with JP Morgan Chase
With the help of the foreclosure defense group "Occupy Our Homes DC," Washington renter Dawn Butler obtained a stay of eviction today. Butler says her multi-year battle with JP Morgan Chase is an example of how tenants can fall victim to predatory foreclosure practices along with homeowners. FSRN's Alice Ollstein has the details, in Washington, D.C.
Police's warrantless tracking of cell phones widespread, documents show
Police across the country routinely use cell phone information in investigations, but documents obtained by the American Civil Liberties Union show that many city and state law enforcement agencies track private cell phones without first getting a warrant. According to findings made public today, the information includes GPS location, phone numbers and call logs. For more, we're joined by Catherine Crump, staff attorney for the ACLU Speech, Privacy and Technology Project.
To read more of the ACLU documents on warrantless tracking of cell phones: http://www.aclu.org/protecting-civil-liberties-digital-age/cell-phone-location-tracking-public-records-request
UN climate change report warns extreme weather could get more severe, more frequent
Global extreme weather, in the form of floods, droughts and heat waves, is set to get more severe and more frequent due to climate change, according to a report out by the UN's Intergovernmental Panel on Climate Change. As the UN's Julie Walker reports, the Panel's scientists are calling for action.