November 27, 2012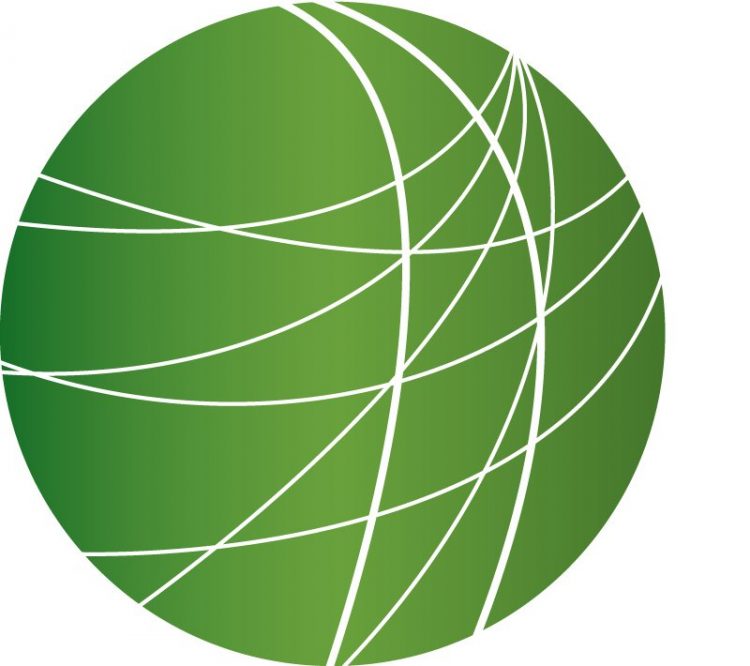 Advocates call for immigration reform as Mexican president-elect visits Obama in DC
Thousands protest at Tahrir Square after Morsi expands presidential powers
At Doha, rich nations fall short on Kyoto pledges, climate emissions, say activists
Indigenous communities in Western Canada fight gas and oil pipelines
HEADLINES
Tibetan self-immolation deaths and protests continue
Four more Tibetan activists' have self-immolated sparking fresh anti-China protests in and outside Tibet. In North-Eastern Tibet, advocates report that at  least 20 students were hospitalized after security forces violently repressed a protest. The students were all from the Chabcha Sorig Lobling School which is reportedly now locked down. In India, Tibetan exiles staged a demonstration in New Delhi accusing China of pushing the Tibetans to the edge. Bismillah Geelani reports.
More than a hundred Tibetan refugees marched in the capital today demanding International intervention in Tibet. Holding Tibetan flags and portraits of some of those who have self immolated, the protesters accused the international community of being insensitive to the plight of Tibetan people. Fifty-two-year-old protester Lobsang Dhargyal. "Tibetan People have no human rights, and when they make sacrifices to demand their rights they are totally ignored. They are dying a dog's death, that's how China treats the self immolating protesters while the world thinks they are crazy. Well, so many people can't go crazy without a reason." According to Tibetan rights groups, more than 80 Tibetans have self immolated since last year in protest against Chinese rule. Dozens have done so in the last month alone. And four lived in exile in India. Bismillah Geeelani, FSRN, New Dehli.
Palestinian UN status bid looks strong and attempts to remove ICC access fail
Support for UN recognition of Palestine as a non-member state grew today while a US-Israeli effort to dilute the proposal failed. Rami Almeghari reports from Gaza.
French foreign minister Laurent Fabiaus said today that France will vote 'yes' to a proposal that would grant Palestine non-member state status at the United Nations. Palestinian president Mahmoud Abbas said he has the full support of all Palestinian political factions and that he is confident he will win the UN's vote. Yesterday, Hamas reversed course on the matter, issuing a statement saying that party leader Khaled Meshaal has told Abbas his movement backs the UN effort, but only if Palestine retains the right of return and does not lose any land "from the sea to the river." The proposal is expected to easily pass the general assembly. And the Israeli daily Haaretz reports today that a US-Israeli move to amend the proposal to place the International Criminal Court out of Palestinian reach has failed. The vote is scheduled for Thursday. Rami Almeghari., FSRN, Gaza.
Thousands of Palestinian prisoners in Israeli jails stage one-day hunger strike
A Palestinian prisoners rights organization said today that thousands of prisoners are on a one-day hunger strike, in solidarity with three long-term imprisoned hunger strikers. According to the Ahrar Center for Prisoners Studies, Ayman Sharawna was released as part of the prisoner swap deal in October, 2011, but rearrested on the basis of secret evidence months later. He has fasted for 149 days. Samer Al Issawi was also released in the exchange and then rearrested – he has fasted for 118 days. And Oday Keilani is on day 36 – after his administrative detention was renewed without charge or trial. Advocates say all three have been denied adequate medical attention.
Pfc. Bradley Manning to speak in court for first time since arrest
Army Pfc. Bradley Manning is due in a military court today. Among other defense motions, Manning is asking for all charges to be dropped because the conditions of his pretrial confinement have been exceptionally harsh. A United Nations probe found that Manning was subjected to cruel, inhuman and degrading conditions. Private Manning is accused of providing a trove of documents to WikiLeaks. He faces 22 charges including aiding the enemy.
Mexican authorities discover mass grave site; at least 20 dead
Authorities in the Mexican border state of Chihuahua have unearthed the skeletal remains of at least 20 people in recent days. Shannon Young reports.

The remains were found in a series of shallow graves on the property of an abandoned ranch in the Juarez Valley – a rural area east of the border city of Ciudad Juarez. According to an official statement, all 20 remains encountered were of male victims of murders committed approximately 2 years ago. Murders dramatically increased in Chihuahua in 2008 in a wave of violent crime attributed to a turf war between the Juarez and Sinaloa cartels. The violence peaked in 2010 at a time when the city and adjacent rural valley were covered in checkpoints maintained by federal forces. During that time, a campaign of murders, abductions, and arson displaced a significant part of the Juarez Valley's population.  Information leading to the location of the graves came from US authorities, reportedly as the result of the capture of a former member of the Juárez Cartel. Chihuahua state officials say forensic experts are working to determine the identities of the persons whose remains were found in the grave. Shannon Young, FSRN, Mexico.
FEATURES
Advocates call for immigration reform as Mexican president-elect visits Obama in DC
Mexico's President Elect is in Washington, D.C. today, meeting with US President Barack Obama and congressional leaders, and discussing the economy, immigration, and other pressing issues. The visit of Enrique Peña Nieto comes as Democrats and Republicans in Congress are pushing for immigration reforms. The House of Representatives plans to vote this week on a bill to give more visas to high-skilled foreign workers, while some Senators from border states are pushing a bill to give young undocumented people a path to legal status. But many immigrants rights groups say neither measure is enough, and they plan to continue a campaign of civil disobedience calling for comprehensive reform and an end to low-priority deportations. On Capitol Hill, FSRN's Alice Ollstein has more.
Thousands protest at Tahrir Square after Morsi expands presidential powers
In Egypt, at least one protester died today after inhaling tear gas as thousands filled Cairo's Tahrir Square, chanting and waving flags. By evening the AP put the crowd at more than 200,000. The protester died after clashes with police, bringing the death toll after nearly a week of protests to at least three. Egypt's security forces have made hundreds of arrests. AP also says police heavily beat one of its photographers while he was covering the event. People from across the political spectrum filled the streets after President Mohamed Morsi issued a decree claiming broad political powers. Judges and journalists have called for a strike and people marched in other cities, including Alexandria. We're joined now by journalist Aya Betrawy, in Cairo.
At Doha, rich nations fall short on Kyoto pledges, climate emissions, say activists
World leaders are in Doha, Qatar for the latest round of climate change negotiations. Despite increasing scientific studies showing a rapidly warming planet and growing extreme weather events, nations are not expected to reach an agreement on reducing greenhouse gas emissions. There is growing frustration among many participants, including Zambia's Noah Zimba, a member of the Pan African Climate Justice Alliance. He said too much time and resources are being spent to delay taking action.
"We are also worried that the very survival that affects human beings is affecting our planet as well. We are particularly concerned that economic interests seem to be pre-eminence in the current negotiations and the survival of humankind and especially those living in this part of the globe. Regrettably, in this point of time COP 18, which marks 18 years of negotiating, has wasted a lot of time and don't see any indications for changing that landscape at this point. And undoubtedly, the influence of climate change can no longer be ignored, I think in the last few months and years we've seen the rising evidence of calamities occurring, not only in Africa but even beyond."
Zimba criticized the consultation process of the negotiations and said it lacked transparency and accountability. The only legally binding agreement to reduce CO2 emissions that currently exists is the Kyoto Protocol, the current phase of which expires at the end of the year. Environmentalists and leaders from poor nations want rich countries to sign a continuation of Kyoto with stronger commitments. But there's long been resistance from some of the world's largest emitters, including the United States. Martin Kaiser is with Greenpeace and Climate Action Network or CAN.
"CAN also criticizes announcement made by the US, Canada, Japan, Russia and New Zealand not to sign on to Kyoto second commitment period. This is unacceptable and we call on those countries to reconsider and at least do a comparable effort on mitigating emissions. The EU which is willing to sign on to the Kyoto Protocal is not prepared for this conference. Although they have already achieved its 20 percent reduction target, it is not willing to reduce emissions further."
Some activists in Doha say this decade is critical for countries to take definitive action before the globe faces "runaway climate change" and increasingly extreme weather events.
Indigenous communities in Western Canada fight gas and oil pipelines
As world leaders continue international climate change talks in Doha, protests against gas and oil pipelines took place in a number of cities today in solidarity with indigenous communities in Western Canada. In Montreal, protesters gathered outside the offices of the Royal Bank of Canada, one of the largest financiers of companies operating in the Alberta tar sands. Proposed pipeline routes, including Keystone XL in the US, would carry tar sands oil across North America. FSRN's Aaron Lakoff reports from Montreal.
In China, promise of biogas meets challenges on the ground
China has subsidized construction of tens of millions of biogas tanks in rural areas over the last decade. The tanks produce fuel for heating and cooking, and reducing agricultural pollution and greenhouse gas emissions. But experts say it's unclear how many of them are actually in use across China, and as young Chinese migrate to cities, many biogas tanks are falling into disrepair. FSRN's Mike Ives has more from Yunnan Province, China.