November 5, 2012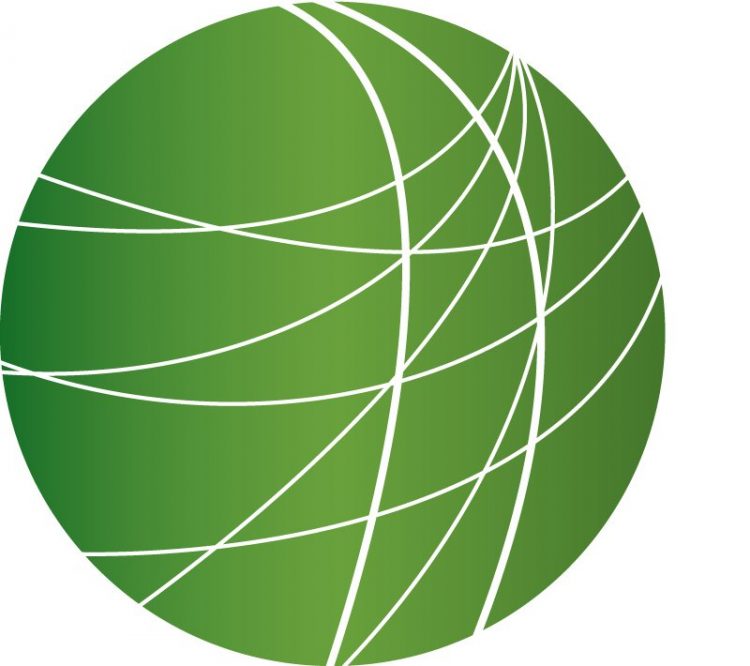 New York residents in the Rockaways, Red Hook organize response to Sandy as many still wait for relief
Freeport, Illinois workers press Romney, Bain Capital on moving jobs oversees
Chicago residents highlight poverty, housing crisis in presidential campaign
International team ready to monitor US election in 40 states
HEADLINES
Federal relief services finally arrive in storm devastated Staten Island
The Federal Emergency Management Agency finally opened an intake center on Staten Island today. US Marines arrived yesterday. Emergency gas was  available, but the line was more than two miles long today. Help has been slow in coming to Staten Island, where local organizations have fueled community efforts to help victims of last week's Hurricane Sandy. A benefit telethon held Friday to raise funds for Red Cross efforts featured performers including Billy Joel. But  Staten Island's borough president James Molinaro said the Red Cross is missing in action. "All these people making these big salaries, these big salaries should be out there on the front line, and I am disappointed. And my advice to the people of Staten Island is do not  donate to the American Red Cross."  NBC officials say  the one hour telethon netted nearly 23 million dollars. We will have more on what's happening in hard hit areas later in the newscast; stayed tuned.
Over-the-counter voting in Florida effectively extends early voting in some counties
The Florida Democratic Party filed suit over the weekend, asking a federal court to force an extension to early voting in at least four counties after some voters waited as long as nine hours to cast their ballots. The court ordered just one polling site to add four hours on Sunday. But in a number of counties across the state, several Supervisors of Election offices made an end run around early voting limits and opened their doors yesterday. Janelle Irwin explains.
Some people are calling it over the counter voting, others in-person absentee balloting. Here's how it works. Voters go to a Supervisor of Elections office and request a mail-in ballot. Then they fill it out, sign it and turn it in on the spot. Miami-Dade County opened offices yesterday, but after two-hours closed their doors, overwhelmed by the crowd. After people in line started chanting and complaining on social media sites,  they re-opened.The extra office hours in some counties came after  Governor Rick Scott refused to extend early voting until Election Day. Former Florida Governor Charlie Crist is canvassing parts of Tampa today to let people know that voting early is still an option. "It's unconscionable to me that our governor would not sign an extension. I did that four years ago to make it easier for people to cast their ballot. I mean, this is a precious, sacred right that we have in this country. We're fortunate that we get to chose our leaders unlike some other countries and it seems to me that if you value that democracy, that precious right, you would do everything to encourage people to vote." Some counties chose not to open offices for over the counter voting. One of them, Hernando County, is Republican-leaning. According to the Pinellas County Supervisor of Elections website, 4,769 mail-in ballots were counted yesterday. On Saturday in that same county, more than 8,000 people voted early at three different polling places. Wait times averaged 2 hours. Janelle Irwin, FSRN, Tampa.
Oregon election worker accused of  ballot tampering; bubbling in for Republican candidates
An election worker in Clackamas County, Oregon is facing possible felony charges, after being caught filling in blank ballots in favor of Republican candidates. County officials are meeting today to decide on a course of action. FSRN's Jes Burns reports from Eugene.

The Oregon Department of Justice has opened an investigation into a temporary elections worker in the suburban Portland county. In races left blank by voters, the worker, who has not been named, allegedly filled in the circles next to the Republican candidates. Although Oregon is expected to easily support President Obama this election, state and local races are much tighter. The races for Secretary of State and Labor could go either way, and Republicans and Democrats are battling to break a 30-30 tie in the State House. The non-partisan race for the Clackamas County Chair is especially close. A campaign worker told The Oregonian that the race is particularly vulnerable to this kind of tampering because so many voters leave that race blank on their ballots. And a recall effort has been launched against County Clerk Sherry Hall, although it is unclear who is spearheading the effort. Jes Burns, FSRN Eugene.
Syrian babies at risk; miscarriages and C-sections at alarming rates
According to the UN Children's fund – or UNICEF – Syrian babies are dying in large numbers for lack of critical life saving medical equipment like incubators. Spokesperson Marixie Mercado:  "Health workers  also say that mothers are delivering earlier, and that many are miscarrying. In the week before the assessment, they said they had performed 58 Caesarian operations, which is more than double the weekly average for 2011."  Mercado adds that because of a shortage of infant hygiene supplies, Syrian mothers have resorted to diapering their children in plastic bags.
US soldier appears in military court; preliminary hearing will decide on court martial
The US soldier charged with killing sixteen Afghan civilians was in a military court today at Washington's Joint Base Lewis-McChord. Staff Sgt. Robert Bales faces 16 counts of murder and six counts of attempted murder for attacks on two villages in Kandahar Province last spring. The preliminary hearing will last about two weeks, after which the court will decide if Sgt. Bales should be court-martialed.
FEATURES
New York residents in the Rockaways, Red Hook organize response to Sandy as many still wait for relief
Many schools in New York and New Jersey reopened today and students returned to classes a week after Superstorm Sandy hit the northeast. More trains and buses also resumed service in the region, but more than a million homes and businesses in the hardest hit areas are still without power and New York Mayor Michael Bloomberg said Sunday that 20,000 to 40,000 city residents are homeless, most in public housing. With official response slow, people are organizing to meet the basic needs of residents in the disaster's aftermath. From New York's beachside community of the Rockaways to the Brooklyn neighborhood of Red Hook, FSRN's Andalusia Knoll reports.
Freeport, Illinois workers press Romney, Bain Capital on moving jobs oversees
Governor Mitt Romney scheduled stops in key voting states today, including Ohio, Virginia, Florida and New Hampshire, but one place he has not visited is Freeport, Illinois. That's where workers at an auto parts factory are on their 55th day of an encampment, protesting their jobs going overseas to China. Their company, Sensata Technologies, is owned by Bain Capital, the investment firm that continues to provide Romney with millions of dollars in retirement funds, according to partial releases of his tax returns. Sensata workers say they will continue the encampment until they receive full severance. For more we go to Freeport, Illinois to speak with Bonnie Borman. She's worked for Sensata for 23 years. Today is her last day of employment.
Chicago residents highlight poverty, housing crisis in presidential campaign
Many candidates this election have focused on the economy and hundreds of stump speeches and TV ads directly addressed the middle class. But few – including the major party presidential candidates – have made the poor a focus of their campaigns. Labor and grassroots organizers say they'll aggressively pressure the next President to address the foreclosure crisis and joblessness in heavily-hit inner cities. From Chicago, FSRN's Alice Ollstein has more.
International team ready to monitor US election in 40 states
With just hours to go before Election Day, voting rights advocates are getting ready to head into neighborhoods to ensure access to the polls and watch for voter intimidation. A team of international election monitors will also be watching the voting process in 40 states. Forty-four observers from the Organization for Security and Cooperation in Europe will join 13 international experts based in Washington, DC. The OSCE is made up of 56 states from Europe, Central Asia and North America and monitors elections throughout the region, among other activities. For more, we're joined by Thomas Rymer, spokesperson for the OSCE's Office for Democratic Institutions and Human Rights. He joins us from Washington DC.
California voters to decide on repeal of state's death penalty
Voters in California will decide Tuesday whether to end the state's death penalty. Supporters say Proposition 34 will end a failed penal system and save the state $100 million annually. But opponents say it's unjust to keep killers alive and some death row inmates say it could end the options of the wrongly convicted to prove their innocence. FSRN's Christina Aanestad has more.