November 6, 2012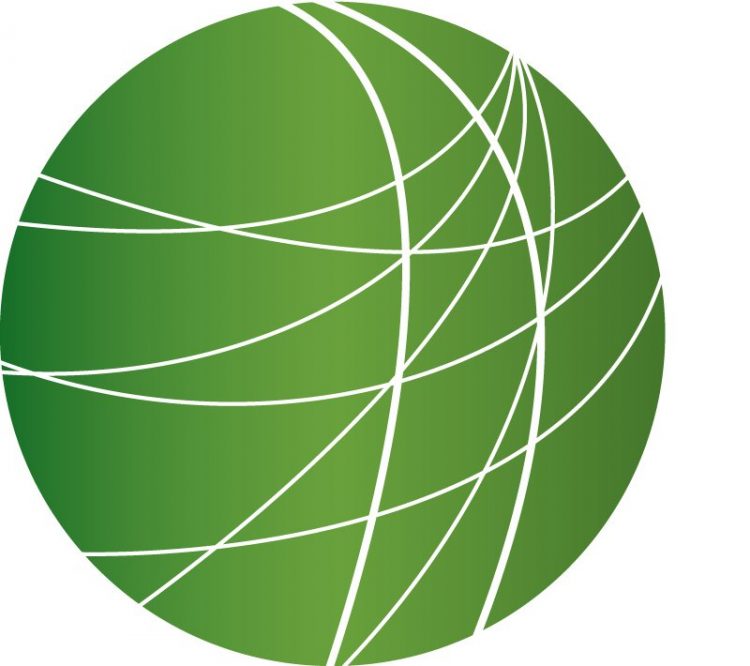 In Chicago, Obama supporters express criticism of president, but hope for second term
Massachusetts tight Senate and House races draw national attention
Pennsylvania voters report confusion over Voter ID, intimidation at polls
Ohio's Latino voters cast an increasingly influential role in election
Marijuana initiative, key congressional races on Colorado ballot
Wisconsin's senate race pits Democrat Tammy Baldwin against former Governor Tommy Thompson
HEADLINES
Another storm off the Atlantic coast looms as Sandy survivors struggle to vote
Another storm brewing is along the Atlantic coast; this one a nor'easter.  Emergency officials in Brick Township, New Jersey have issued a mandatory evacuation, ordering residents in low-lying coastal areas to be out by 6:00 PM local time today. The area was devastated last week by Hurricane Sandy. Forecasters say the storm will be less intense than previously thought, but will still likely bring snow to the I-95 corridor. In New Jersey and New York, more than one million people are still without power, tens of thousands are without homes, yet many are making their way to the polls today. Caroline Lewis reports from Coney Island.

Hurricane Sandy shut down 60 polling sites throughout New York City today, leaving voters scrambling. New York Governor Andrew Cuomo issued an executive order allowing displaced voters to cast ballots at any polling site, and shuttle bus service to alternate sites began at 5.30 this morning. Ralph Frigenti boarded along with two other passengers waiting outside a shuttered school in Coney Island. "I come to the school. This is it. They tell me the school is closed. They're gonna shuttle me down to go vote and I guess they'll shuttle me back. My house is trashed, everything is trashed." The shuttle delivered voters to PS 370 in Coney Island, which was accepting voters from four different sites. But voter Virel Maxwell said she was taken to PS 370 in a shuttle bus, only to be told she had to go elsewhere. "So they put me in this bus and they drop me here. And I've been standing in there before 7:30. Do you know how long that has been? And finally, I walk around and around I was told I need to go to PS 100. 2951 West 3rd Street. And that's where I'm going." Voting sites were changed in parts of Brooklyn, the Rockaways, Manhattan, the Bronx and Staten Island. Caroline Lewis, FSRN, Coney Island.
Haitians still suffering from Hurricane Sandy; UN issues urgent appeal
Before making landfall in the US,  hurricane Sandy plowed through Cuba, Jamaica and Haiti where the World Food Program today called for financial help. WFP spokesperson Elisabeth Byrs. "The World Food Program is now urgently needing and calling for more than $20 million to fund the food assistance for over 425,000 people in Haiti."
Widespread flooding in India displaces 70,000
Emergency officials in India said today that about 70,000 people in Andhra Pradesh are in emergency shelters after a storm last week caused widespread flooding. At least 25 people died.
Malawai temporarily suspends anti-gay laws; advocates cautiously optimistic
Malawi's Minster of Justice has temporarily suspended the country's anti-gay laws, pending a Parliamentary debate. Malawi's relatively new President Joyce Banda made clear early in her administration that she would seek to decriminalize homosexuality in the east African nation. Same-sex relationships were punishable by as much as five years in jail for women, fourteen for men. Gay rights advocates are cautiously optimistic that the move forbears a full repeal of the repressive laws.
South African investigation into Marakana mine massacre reveals police cover up
Evidence at an inquiry into the August deaths of dozens of striking South African miners reveals that weapons were placed in their hands after they were already dead. Pictures taken by police hours after the killings show a machete in at least one victim's hand, yet in a photo taken hours earlier of the same corpse there is no weapon. Further video evidence reveals at least one victim was handcuffed and others appear to have been shot execution style. All told 46 people were killed during weeks of strikes at the Marikana Mine near Johannesburg, 34 on a single day of violence. Two police were among the dead. Officials originally arrested hundreds of striking miners for the killings; those charges were later dropped.
Corporate person-hood and political money on ballots nationwide
And US voters in many communities around the country today are considering non-binding ballot measures concerning corporate person-hood and money in politics. FSRN's Jes Burns has the story.

The grassroots organizations Move to Amend and Common Cause have led the charge nationwide for a constitutional amendment that includes two main provisions – money is not speech and corporations are not people. The push began after the 2010 Citizens United decision by the Supreme Court, which has led to unprecedented corporate spending in this election. Across the US, local chapters of Move to Amend have convinced officials to place advisory questions on the ballot to gauge community support. More than 200 such governmental measures have passed so far, and dozens more are currently being considered.  Rachel Ozretich is with the Corvallis, Oregon chapter of Move to Amend. She wants the national amendment passed within the next ten years.  "I'm hopeful that it will be within the next ten years. We also have to be prepared to take longer. Most of these citizen grassroots movements take a long time. Look at how long it took for women to get the right to vote." Ozretich says the next step is to push for a statewide resolution.
FEATURES
In Chicago, Obama supporters express criticism of president, but hope for second term
President Barack Obama returned to his home state of Illinois, after a long and expensive campaign that wrapped up last night in Iowa. Today, he showed up at a campaign office in Chicago to thank volunteers and called a few voters in Wisconsin. Though many locals say today's election doesn't feel as historic or exciting as Obama's victory four years ago, they're still anxious for the president to win a second term in office. From Chicago, FSRN's Alice Ollstein reports.
Massachusetts tight Senate and House races draw national attention
Republican challenger Mitt Romney campaigned in Ohio and Pennsylvania today, before returning to Massachusetts to watch results and gather with supporters. While many eyes will be on the presidential candidate, two other races are also capturing national attention: a US Senate race and a congressional district that could elect the first openly gay Republican member of the US House. FSRN's Jaisal Noor brings us more from Boston.
Pennsylvania voters report confusion over Voter ID, intimidation at polls
Across the country, some voters are reporting problems and challenges when casting their ballots, including misleading information about required identification. In Pennsylvania, poll watchers with the group One Pittsburgh told FSRN that a voter in the Swissvale district was told by a poll worker to present an ID, even though the voter had previously voted in the precinct. In the predominately African American neighborhood of St. Charles Lwanga, a man who presented himself as a poll worker attempted to provide misinformation to voters.Robert Brandon is president of the Fair Elections Legal Network, his group has been tracking voting issues today.
Ohio's Latino voters cast an increasingly influential role in election
Many are closely watching the battleground state of Ohio, where today voters in some precincts waited in long lines to cast their ballots, including students at the Ohio State campus. Questions are also being raised about problems with voter registration rolls and new software being used on electronic voting machines. The state also has a growing Latino population, which is playing an increasingly important role in elections.  From Columbus, FSRN's Evan Davis has more.
Marijuana initiative, key congressional races on Colorado ballot
When voting began in the swing state of Colorado at 7AM today, more than half the state's voters had already cast their ballots. The presidential race is expected to be close for the state's nine electoral votes. Additionally, there are seven congressional incumbents running for re-election, including three who face Green Party challengers. Voters will also decide whether to decriminalize marijuana. FSRN's Jim Pullen reports.
Wisconsin's senate race pits Democrat Tammy Baldwin against former Governor Tommy Thompson
The Senate race in Wisconsin has shaped up to be one of the most expensive, most negative and most widely watched across the country. Long-time Democratic Senator Herb Kohl retired, leaving the seat open for the first time in decades.  The race pits one of the state's highest ranking Democrats, Congresswoman Tammy Baldwin, against one of its most popular governors, Republican Tommy Thompson.  FSRN's Molly Stentz reports from Madison, Wisconsin.
Florida to decide constitutional amendments: religious freedom, abortion, health insurance
Florida voters are facing the longest ballot in the state's history this year.  At polling places in Tampa and St. Petersburg Tuesday morning lines stretched around buildings with 50 to 100 people waiting at times. As FSRN's Janelle Irwin reports, 11 proposed constitutional amendments are one reason the lines are long.