November 2, 2012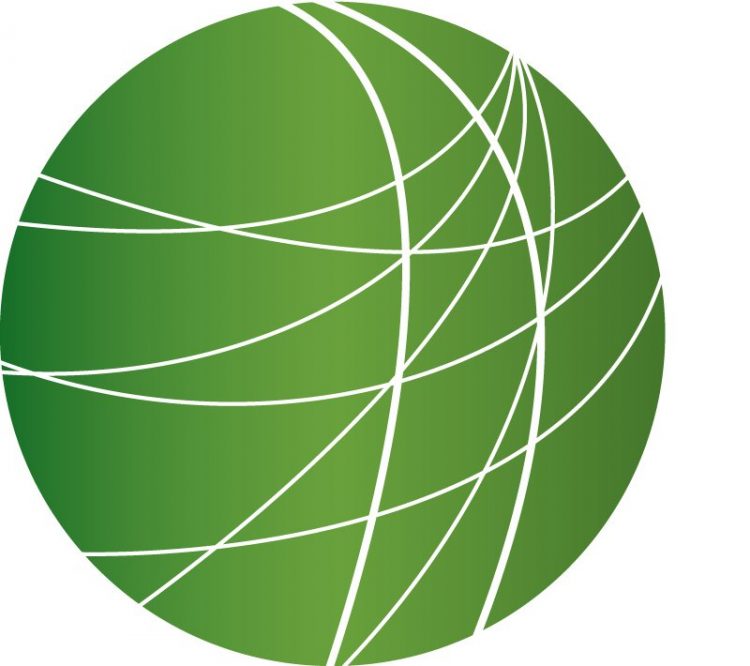 New York residents describe loss, recovery after Superstorm Sandy
Millions with criminal records could be disenfranchised in US election
Muslims push for inclusion of LGBT members, stronger role for women in US
Maryland voters to decide on state Dream Act
HEADLINES
Video shows summary killings in Syria
In Syria, a video allegedly showing anti-government fighters executing Syrian army troops is drawing criticism today from the UN and human rights groups.  The video shows armed men, lining up several members of the security forces on the ground after overtaking a checkpoint, then opening fire on the group.  It's impossible to positively verify the location and authenticity of the footage, but today the UN Human Rights Commission spoke out. Spokesperson Rupert Colville: "We need to examine this carefully. It will be examined carefully. But the allegations are that these are soldiers who were not longer combatants. So at this point, it looks very likely that this is a war crime – another one." Colville said this is just the latest in a string of summary and extra-judicial killings committed by both sides. He said "accountability will follow," and that the video, if verified, could be used in future investigations.
Boko Haram proposes ceasefire
The Muslim fundamentalist group Boko Haram has proposed to dialogue with the Nigerian government and offered conditions for a ceasefire. For several years, the group has waged a violent campaign to establish sharia law, claiming many lives, mainly in the country's north. FSRN's Samuel Okocha reports from Lagos.
The proposal for a ceasefire is a marked shift for Boko Haram. The group has put forth several conditions, including that the talks happen in Saudi Arabia. They're also calling for the arrest and prosecution of a former state governor they say ordered the arrest and killing of their members. The sect is demanding compensation for the victim's families. Speaking to FSRN in Lagos, a public affairs commentator Gloria Thomas from central Nigeria says Boko Haram may have asked for too much. "What about the people that have been killed in Maiduguri by them, people who were killed in Kano, in Kaduna, the people who were bombed on Sunday, people who died in Jos; are they going to pay them compensation for killing them? Will members of Boko Haram now pay those families compensation? So they shouldn't go too far." Hundreds of people from northern and central Nigeria have been killed in attacks blamed on the group over the last two years. Samuel Okocha, FSRN Lagos.
US economy continues slow recovery
New economic numbers out today show the US continues to add jobs – 171,000 of them — but the unemployment rate ticked up a tenth between September and October to 7.9%. The real rate of unemployment, which includes those who have given up looking for work and the under-employed dropped in October to 14.6. That's nearly 1.5% better than last year at this time.
Keystone blockade in Texas down to two tree-sitters
In East Texas, a tree-sit blocking the path of the Keystone XL pipeline is marking its fortieth day. FSRN's Andrew Oxford has an update.

Two demonstrators remain perched in the forests of Wood County, Texas in an effort to block construction of the Keystone XL pipeline. The Tar Sands Blockade began in September with eight tree-sitters. Although the effort temporarily halted construction at the site near the town of Winnsboro, crews are now building around the encampment. Ron Seifert is a spokesperson for the blockade and says the group is plotting their next move. "The Tar Sands Blockade — the overall campaign — is trying to pivot and reposition our blockades in more strategic places." On Wednesday, police arrested Green Party presidential candidate Jill at the encampment. The Massachusetts physician was charged with trespassing while delivering supplies to the tree-sitters. Also Wednesday, two activists built a new encampment in the path of the pipeline near Nacogdoches. They were able to stop construction for the day, but were arrested that same evening. "They were charged with felonies — with criminal mischief — for doing nothing more than sitting peaceably in a tree.  So it's a trumped-up charge." Good news for the demonstrators arrived on Thursday when TransCanada dropped one of two lawsuits against several of the activists involved in the blockade. The company that owns the pipeline had sought an injunction, declaratory relief, and damages. Seifert calls the lawsuits a scare tactic. Andrew Oxford, FSRN, San Antonio.

Groups launch Day of the Dead processions to protest US Border Patrol killings
And finally, today is the Dia de los Muertos, or the Day of the Dead, a two-day Mexican holiday honoring friends and family who have died. A coalition of human rights groups in Arizona are holding a procession in Nogales today, calling for justice for those who have lost their lives along the US-Mexico border.  In particular, they're honoring two teenagers who were shot by US Border Patrol agents. Organizers say one, 16-year-old Jose Antonio was shot in the back at least seven times earlier this month. A similar march is planned for tomorrow morning in Tucson.
FEATURES 
New York residents describe loss, recovery after Superstorm Sandy
Hurricane Sandy has claimed nearly 100 lives in the United States, with New York Mayor Michael Bloomberg warning that the toll could rise. Today, Bloomberg attributed more than 40 deaths to New York City alone. In the areas of the Northeastern United States hit hardest by the superstorm, residents are still dealing with extensive damage, power outages and shortages of fuel. Today, the federal government lifted rules on certain foreign-flagged ships to allow more gasoline in the region. Many homes are damaged from flooding on the Long Island Sound. And Staten Island officials say hundreds of residents are homeless and relief has been slow. More than half of those who initially lost power in the storm now have electricity, but more than four million people are still in the dark and without heat. With official response slow to reach some areas hard hit by the storm, communities are coming together to provide relief for struggling residents. The Red Hook Initiative in Brooklyn provided electricity and food to residents. Members of Occupy Wall Street offered free bicycle-powered cell phone charging. FSRN's Caroline Lewis spoke to some of those affected by the storm and files this report.
Millions with criminal records could be disenfranchised in US election
With the election just four days away, President Barack Obama and Governor Mitt Romney are drumming up last-minute support in close swing states and among key demographics. Independent groups including Planned Parenthood and major labor unions are also aggressively working to get out the vote, on the streets and through social media. But one major sector of society has been almost entirely ignored in this and previous elections: the millions of people either in jail, on parole or probation, or living with a felony on their record. With laws varying widely from state to state, civil rights groups estimate that nearly six million individuals with criminal records could be disenfranchised this year. FSRN's Alice Ollstein has more.
Muslims push for inclusion of LGBT members, stronger role for women in US
More than 90 percent of registered Muslim voters plan to cast ballots next Tuesday. A survey from the Council on American-Islamic Relations found that support for the Democratic Party increased from 2008, with close to 70 percent saying they will vote for Barack Obama. Seven percent said they'll cast their ballots for Mitt Romney and a quarter said they were still undecided. But like any demographic, Muslims in the US are diverse, spanning a broad spectrum of political beliefs and cultural backgrounds. For more, we're joined by Ani Zonneveld, she's president and co-founder of Muslims for Progressive Values. The group describes itself as an inclusive community rooted in the Quranic ideals of human dignity and social justice and has chapters in the US and Canada.
Maryland voters to decide on state Dream Act
In next week's election, Maryland voters will be deciding the fate of a bill that would allow undocumented immigrants access to in-state tuition at state colleges. The bill known as the Maryland Dream Act was signed into law by Maryland Governor Martin O'Malley in May of last year, but opponents forced it onto the ballot of this year's election. So far a federal Dream Act has failed to become law, though it was introduced into congress this term. Maryland's measure will be the first time that a Dream Act will be decided on by popular vote. FSRN's Clayton Conn reports.
In UK, measure seeks to legalize assisted suicide in certain cases
In the United Kingdom, assisting someone to end their life is illegal but high profile campaigns for reform are gaining momentum. In England a draft bill on assisted dying for terminal patients has been published, and in Scotland today an independent politician, Margo MacDonald, launched a bill that would go even further – legalizing assisted suicide for people whose lives have become intolerable through a degenerative condition or trauma. As FSRN's Tom Allan reports, MacDonald has a personal and professional stake in seeing a change in the law.