November 7, 2012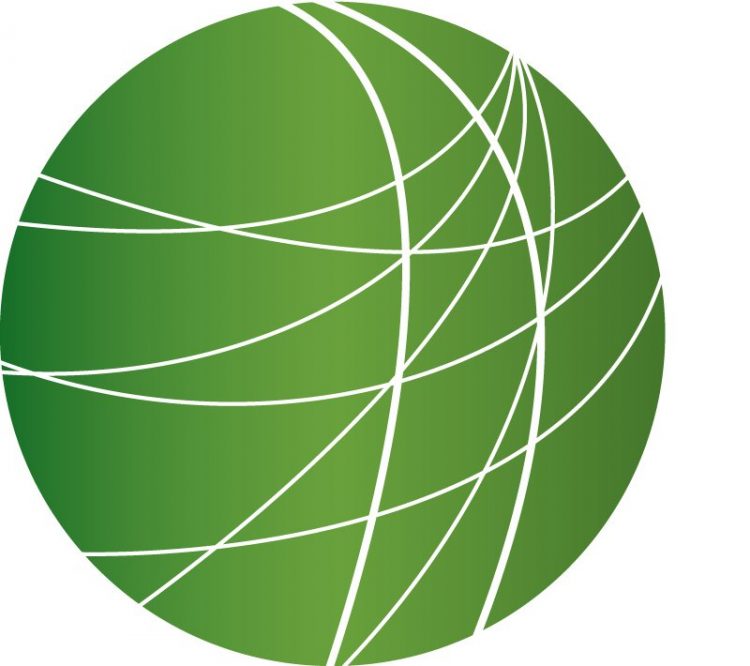 Obama elected to second term as US president; supporters pledge to push key issues in divided DC
In Massachusetts, Warren wins senate seat, voters approve medical marijuana, reject physician-assisted suicide
Tammy Baldwin becomes first openly-gay US senator in Wisconsin
As part of LGBT gains across US, Maine approves marriage equality through popular vote
Maryland Dream Act to give in-state tuition to undocumented youth
Colorado voters legalize marijuana
HEADLINES
Voters give Obama another four years
President Barack Obama won re-election to a second term last night, in a race called surprisingly early.  In his acceptance speech in Chicago, the Democrat outlined the challenges for the government and country ahead.
"The role of citizen in our Democracy does not end with your vote.  America's never been about what can be done for us.  It's about what can be done by us together through the hard and frustrating, but necessary work of self-government.  That's the principle we were founded on."
With vote counts still on-going in some states, Obama appears to have won both the popular vote and the Electoral College.
Democrats gain seats in the Senate
Democrats were able to flip a couple of Senate seats with wins by Elizabeth Warren in Massachusetts and Joe Donnelly in Indiana.  Deb Fischer won the formerly-Democratic Nebraska Senate seat for the Republicans. Independent Angus King won retiring GOP Senator Olympia Snowe's seat in Maine. Perhaps most surprising was a win by North Dakota Democrat Heidi Heitkamp, who was expected to lose, and allow Republicans to pick up the Democratically-held seat.
Money not enough to secure election for Connecticut millionaire
In Connecticut, despite spending a total of $92 million of her own money in Senate races in 2010 and 2012, candidate Linda McMahon lost yesterday by a wider margin than expected.  FSRN's Melinda Tuhus reports.
Despite one of the most expensive and negative campaigns in Connecticut history, Democrat Chris Murphy defeated former WWE wrestling head Linda McMahon by 8 points, and will take the place of retiring Senator Joe Lieberman.
The race was considered a toss-up until near the end, when Murphy began pulling ahead.  At that point McMahon undertook a controversial attempt to widen her base in the state's heavily Democratic urban areas.  Her campaign paid a large number of African American campaign workers to promote the idea of splitting the ticket, while wearing purple t-shirts proclaiming, "I support Obama and McMahon."  Still, she lost heavily in cities.
Murphy raised about $15 million. In his victory speech, Murphy noted that, while this wasn't a race dominated by outside Super-Pac money, McMahon's personal fortune skewed the spending, but did not determine the outcome.
"We proved that what matters most in life is the measure of your ideas, the measure of your determination, the measure of your friends, not the measure of your wallet."
In another close Connecticut race, Democrat Elizabeth Esty beat her Republican opponent to win Murphy's House seat.  Melinda Tuhus, FSRN, New Haven.

Democrats close gap in US House, but GOP retains control
Republicans are expected to easily hold their control of the US House, but Democrats are poised to close the gap at least some. In Texas, Democrat Pete Gallego unseated incumbent Tea Party-backed Republican Quico Conseco.  Democrat Krysten Sinema has won a new district in Arizona, becoming the first bisexual to win a congressional seat. In the race to replace Arizona Democrat Gabrielle Giffords, who was severely injured during a shooting spree at a campaign event, it appears Republican Martha McSally has defeated Giffords' former chief-of-staff Ron Barber.
Washington approves marriage equality and marijuana
As in Colorado, voters in Washington State approved an initiative legalizing marijuana last night. The state also appears to have joined Maryland and Maine in affirming a state law establishing same-sex marriage. The Washington governor's race, however, is still too close to call. State Attorney General Rob McKenna and former US Congressmember Jay Inslee are locked in a virtual tie with many more votes to count.  FSRN's Mark Taylor-Canfield reports from Seattle.
The election for governor of Washington State is still undecided with more than 600,000 votes yet to be counted.  Republican Rob McKenna and Democrat Jay Inslee, who led as of Wednesday morning, both refused to concede defeat and election officials say it could be several more days before a winner can be declared. A large portion of mail-in votes from Democratic-leaning King County have not been processed.
Supporters of Initiative 502 celebrated when the state voted to legalize the recreational use of marijuana for adults.  But some longtime pot advocates in Washington are opposed to the new law.  Critics say law enforcement officers will be checking the amount of THC in the blood of drivers suspected to be under the influence, which could result in the prosecution of medical marijuana patients.
So far, voters have upheld the state's new same-sex marriage law. With about 70% of ballots counted, Referendum 74 is receiving 52% yes votes. The announcement sparked a large spontaneous celebration on the streets of Seattle that went late into the night. Mark Taylor-Canfield, FSRN, Seattle.

Puerto Rico voters say yes to statehood
And finally, voters in Puerto Rico, for the first time ever, said they would support becoming a US state. In a two-part advisory question on the ballot, 54% said they did not approve of the island's current status in relation to the United States – a territory. When asked what kind of relationship they would have instead, 61% said they preferred statehood. It's unclear whether the vote will carry weight with the US Congress, which would have to approve any formal statehood bid.
FEATURES
Obama elected to second term as US president; supporters pledge to push key issues in divided DC
Narrow wins in nearly every major swing state carried President Barack Obama to victory late Tuesday night to secure a second term as President of the United States. He swept Ohio, Virginia, Wisconsin, Iowa and Colorado. Florida gave Obama the narrowest lead of about 48,000 votes, according to the Secretary of State's office Wednesday afternoon. Inside Chicago's lakefront convention center, thousands of supporters danced, cheered, cried and chanted as the results came in. But many acknowledged the difficult road ahead for the President and the deeply divided Congress, and vowed to keep pushing for progress on immigration reform, marriage equality and the social safety net. From Chicago, FSRN's Alice Ollstein bring us this report.
In Massachusetts, Warren wins Senate seat, voters approve medical marijuana, reject physician-assisted suicide
Governor Mitt Romney returns to life as a private citizen today. Romney conceded defeat in his home state of Massachusetts late last night, ending the bitter and hard fought 2012 presidential election. As many had predicted, the election went to the winner of the key battleground state of Ohio, which Romney lost despite a flurry of visits over the final days of the campaign. The former Massachusetts Governor won 206 electoral votes, short of the 270 needed to secure victory, while receiving 48 percent of the popular vote.
In a short concession speech to voters, Romney congratulated President Obama, thanked his supporters and called for bipartisanship.

"The nation, as you know, is at a critical point. At a time like this, we can't risk partisan bickering and political posturing. Our leaders have to reach across the aisle to do the people's work. And we citizens also have to rise to the occasion."
Also in Massachusetts voters gave Democrats wins in two key congressional races, and decided on ballot initiatives dealing with medical marijuana and physician-assisted suicide. FSRN's Jasial Noor has more from Boston.
Tammy Baldwin becomes first openly-gay US senator in Wisconsin
While President Obama secured a second term in office, he will still face a deeply divided congress. Democrats retained a narrow majority in the Senate and Republicans will continue their hold in the House. One result that helped the Republicans keep the House was vice presidential hopeful Paul Ryan's re-election in Wisconsin. He was joined by Wisconsin Republican Sean Duffy's re-election win in the 7th District. Democrats had hoped to win Duffy's seat.
Wisconsin voters also elected the first openly gay Senator in US History. Tammy Baldwin, a Democratic Congresswoman from Madison, won 51 percent of the vote, defeating one of the most popular Republican politicians in Wisconsin history. FSRN's Molly Stentz has more from Madison.
As part of LGBT gains across US, Maine approves marriage equality through popular vote
In four states, voters approved measures supporting marriage equality and LGBT rights. In Minnesota, an anti-gay marriage amendment was defeated by about 53 percent of the vote. Washington and Maryland residents approved measures upholding same-sex marriage laws. And Maine made history by approving marriage equality through a popular vote. From WERU in East Orland, Maine, Amy Brown reports.
Maryland Dream Act to give in-state tuition to undocumented youth
Maryland joins Maine & Washington in breaking the pattern of same sex marriage initiatives losing at the ballot box. Until yesterday, they had failed in 30 states. Voters in Maryland legalized same sex marriage with a narrow 52 percent win. They also passed another groundbreaking measure: allowing undocumented students access to in-state college tuition. FSRN's Clayton Conn has more.
Colorado voters legalize marijuana
In Colorado, Democrats kept the state senate and regained the state house, an outcome important to supporters of civil unions. An amendment to the state's constitution asking Colorado politicians to introduce and support campaign finance reform also passed. But perhaps the biggest news from the state was the passage of a law changing the state's constitution to legalize marijuana for adults. FSRN's Jim Pullen brings us more.