November 8, 2012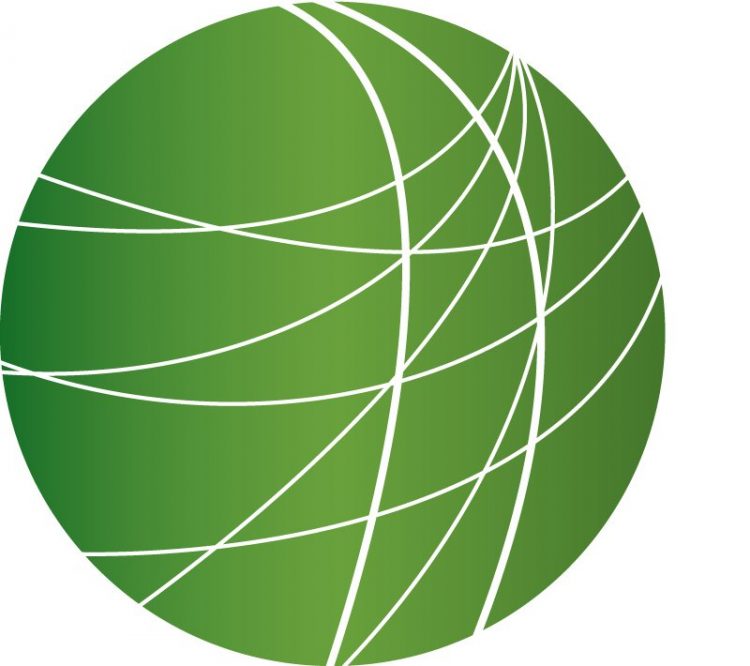 Snowstorm hits northeast US, slowing recovery and leaving thousands without power
Voters from communities of color pivotal in Obama reelection
Ohio Democrats turn toward legislative priorities after Obama win
Outside money pours into North Carolina judicial race, threatening public financing system
HEADLINES
China begins leadership transfer as Tibetan self-immolations increase
China's government is undergoing a transition of power this week, as Communist Party elite meet in Beijing to select their new leadership. The Party Congress opened today, with outgoing President Hu Jintao warning the party about the pitfalls of corruption and setting sights on turning the country into a maritime power.  Xi Jinping is slated to take over as President. The Congress opens as at least five Tibetans have self-immolated in the past two days in protest of Chinese rule of their country. The five are all young, between the ages of 15 and 23, and include one woman. The government had reportedly broadcast warnings across Tibet saying any attempt to disrupt the Party Congress would be crushed by any means.
Earthquake leaves destruction in Guatemala
Communities in Guatemala are looking for survivors after a powerful earthquake caused severe destruction to the region near the Mexican border. The BBC reports 52 are dead, 22 people are still missing and as many as 10,000 homes have been destroyed. In one village, 10 members of the same family died when their house collapsed. Power is out in many areas and roads have been destroyed. The 7.4 magnitude quake was centered just off the Pacific coast
Hunger striking prisoners get concessions from Turkish government
Turkey says it will consider a policy to allow Kurds appearing in court to use their own language in their defense. This is a major demand of hundreds of Kurdish prisoners on a hunger strike now entering its 58th day. FSRN's Jacob Resneck reports from Istanbul.
International pressure is increasing as more than 650 Kurdish prisoners continue to refuse food. They are subsisting on vitamins, sugar and water. Prisoners connected to the outlawed Kurdistan Workers Party launched the hunger strike, calling for improved conditions for their jailed leader Abdullah Ocalan, who is being held incommunicado on a remote island. They also demand the right to defend themselves in court using their mother tongue. The Turkish republic doesn't recognize its ethnic minorities. Kurds – who unofficially comprise close to a fifth of the population – are denied basic language and cultural rights. This week Turkey's justice minister announced that a draft law allowing the Kurdish language in courts would be sent to lawmakers as soon as the Prime Minister returns from a trip to Indonesia. This comes as a coalition of leftist parliamentarians from the European Union warned Turkey that the hunger strike could harm future relations. Doctors have warned the health of the striking inmates is deteriorating rapidly. Jacob Resneck, FSRN, Istanbul.
International observers issue light criticism of US election system
International election observers from the Organization for Security and Co-operation in Europe were in the US on Election Day. In preliminary findings released Wednesday, the groups said the electoral process was competitive and transparent, but not immune to criticism. From DC, FSRN's Michael Lawson reports.
Over six weeks, 44 observers went to 40 different locations throughout the US on behalf of the OSCE's Office for Democratic Institutions and Human Rights.  They focused on voter rights and registration, campaign finance and election administration. Their report says some 50 million eligible voters are not registered, and that nearly 6 million citizens were disenfranchised because of a criminal conviction, including 2.6 million who have served their sentence – a finding at odds with the group's principle of universal suffrage. Observers did not criticize voter ID laws, but say having the rules finalized only weeks before the election is not good practice. OSCE also cited limited ballot access for 3rd party candidates and the decentralized nature of the election as potential problems. The international organization's monitoring efforts were met with resistance from officials in Texas and Iowa. This, it said, was out of step with free election principles. A final report will be issued early next year.  Michael Lawson, FSRN, Washington, DC.
Conservative education measures defeated in South Dakota, Idaho
Across the country, voters have defeated several state education measures aimed at reforming public schools. In South Dakota, 67% of voters said they did not want to restrict teacher tenure or set teacher evaluation guidelines. Sandy Arseneault is President of the South Dakota Education Association, which had the law referred to the ballot.  "The rights for teachers in South Dakota are not the strong union rights that you hear across other states in the nation. And I believe what we have is very minimal and they should respect us enough to leave those alone." In Idaho, voters defeated three education initiatives targeting collective bargaining rights, technology and on-line credit requirements. FSRN's Leigh Robartes has the story from Moscow.

Governor Butch Otter, who along with his Superintendent of Public Instruciton Tom Luna were eyed as possible Romney cabinet members, were instead handed a rebuke by voters on the issue that dominated Idaho politics for the last two years. Proposition 3, which covered technology, was rejected by 67% of voters, and the "no" votes were 57 and 58% on the other measures. Democratic State Representative Shirley Ringo, a teachers union member, says two reasons for the defeat is lawmakers failed to get buy-in from teachers and sticker shock on the laptop program. "Idaho is a conservative state and I think that the cost of Proposition 3 could have been one thing that snowballed and got the votes against all three of them." Ringo says voters were also suspicious of major financial supporters of the education overhaul, some with ties to privatized on-line schooling. Leigh Robartes, FSRN, Moscow, Idaho.
Manning offers to plead guilty to lesser set of charges in WikiLeaks case
The trial of Bradley Manning continues today in a military court in Maryland. Yesterday Manning offered to plead guilty to a lesser set of charges, according to his lawyer David Coombs. Coombs says this is not part of plea deal with the government. The court may or may not accept the plea. Manning is accused of leaking thousands of classified and sensitive documents to WikiLeaks.
FEATURES
Snow, ice hit northeast US, slowing recovery and leaving thousands without power
Residents in the northeast dealt with new power outages and a halting recovery after a storm brought snow and ice to the battered region. In New Jersey, more than a foot of snow came to some parts of the state and and the storm left 110,000 people without power as of Thursday afternoon, according to the utility Public Service Enterprise Group. 70,000 of those had lost power just over a week ago from Superstorm Sandy. Governor Chris Christie speaking at a press conference today:
"The utility companies are keeping crews in the state through the storm rather than releasing them when no longer needed. These crews are working through not only the storm that just finished and they did a number of things that were extraordinary helpful."
In New York, neighborhoods in Staten Island were covered in snow as low temperatures made conditions difficult for residents who've been living in the dark and cold. Tens of thousands were displaced by Superstorm Sandy, and more than 100 killed. Gonzalo Mercado with El Centro del Inmigrante in Port Richmond said his group was walking through the neighborhood trying to make sure people had food and supplies. He said many families were sharing cramped spaces.
"We have families with three or four children in homes where they also have children in tight, tiny spaces, so for them it's a real priority to find a place to live."
Mercado said there were between 50 to 100 children displaced in the neighborhood and his group was finding more every day. He said he plans to meet with FEMA tomorrow to clarify what assistance is available to residents, some of whom are undocumented. In rebuilding the damaged homes and businesses in the city, day laborers may play an important role, but some are saying the storm has disrupted their ability to find work and rebuild.
Camino Hernandez is a day laborer in Bay Parkway, Brooklyn.
"We are like the people who lost their homes. We are like them. But at least they have food. They don't have electricity, at times water either, but at least the government is helping them, it gives them something. We haven't been given anything. We belong to this city. We belong to the center here. But we don't have anything."
Another challenge for immigrants is a local day labor center that was shut down because of the storm. Ligia Guallpa is with the Worker Justice Project, in Bay Parkway. She said without the center, some workers have reported having trouble with wages and conditions. Other storm survivors joined labor leaders in Manhattan today, near one of the power stations that was knocked out by Sandy. They called on congressional representatives to take action to help families rebuild through emergency aid, job creation and living wages.
Voters from communities of color pivotal in Obama reelection
A deciding factor in President Obama's victory Tuesday was aggressive registration and get-out-the-vote campaigns in Black and Latino communities, and on-the-ground support in key battleground states for those targeted by voter suppression. Now, leaders of civil rights groups say the millions of voters who mobilized for the president's reelection must stay engaged in politics, and must keep pushing for policy victories around issues that affect communities of color. FSRN's Alice Ollstein has more.
Ohio Democrats turn toward legislative priorities after Obama win
President Obama's victory turned in large part on the will of voters in Ohio. There women voters, black and Hispanic voters and voters under 40 all favored Obama for a second term. As Democrats in the state celebrated Tuesday's election results people's attention is already turning toward the next legislative priorities, and on how to keep campaign activists mobilized. From Columbus, Ohio, Evan Davis reports .
Outside money pours into North Carolina judicial race, threatening public financing system
While much of the attention this election has focused on congressional races and ballot measures, voters also choose state judicial candidates this week. State Supreme Courts often determine the outcome of important issues, such as reproductive rights, healthcare, labor rules, immigration and redistricting. This year outside groups spent record amounts on some judicial races forming an increasingly partisan battleground, but money didn't always carry the day. In Iowa, a drive by social conservatives to unseat Justice David Wiggins was unsuccessful. Wiggins had voted in 2007 to legalize same-sex marriage. Republicans Rick Santorum and Bobby Jindal campaigned against him and, according to the Brennan Center, opponents of Wiggens spent more than $450,000. Wiggins did not raise money or campaign in his defense, but still won. In North Carolina, outside spending appeared to play a different role. Incumbent Justice Paul Newby retained his seat on the bench. According to the Charlotte Observer some $3 million poured into this race. For more, we're joined by Billy Corriher, Associate Director of Research for Legal Progress, at the Center for American Progress, welcome back to the program
Canadians eye future of tar sands project in second Obama term
Just to the north, people in Canada have been following the Presidential elections closely, and have been reacting to how President Obama's victory could affect America's biggest trading partner. One of the big issues is oil and gas development and one project in particular could have major impact for Canadians. FSRN's Aaron Lakoff has the story from Montreal.