December 20, 2012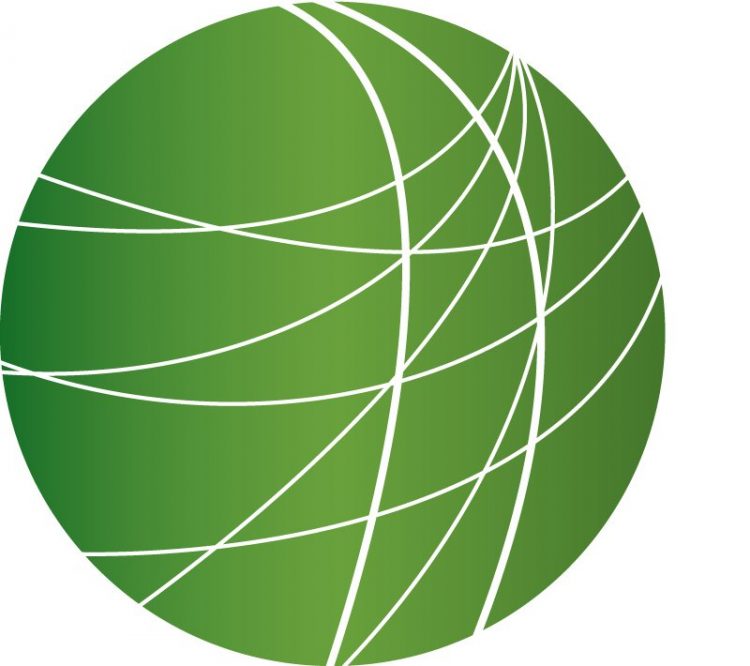 Billions in military funding, detention of US citizens issues as House advances National Defense Authorization Act
Syrian refugee crisis deepens as thousands face harsh conditions
In New York, advocates criticize interest rate deals as MTA approves fare hikes
Rolling Jubilee aims to provide debt relief to Americans struggling with loans
HEADLINES
Military prosecutors to seek death penalty in Afghan civilian massacre

The US Army says military prosecutors will seek the death penalty for Staff Sgt. Robert Bales, who is accused in the murder of 16 people, including nine children in Southern Afghanistan. The attack allegedly took place on March 11th in a village outside the US base at Kandahar City. Sgt. Bales is being held in a military prison while awaiting a court martial at Joint Base Lewis-McChord in Washington State. FSRN's Mark Taylor-Canfield reports from Seattle.
The date for Sgt. Bales' court martial trial has not yet been announced, but the Pentagon says it will ask for capital punishment. Attorneys for the US Army claim Sgt. Bales committed 16 separate acts of premeditated murder in the attack earlier this year. Bales served four tours of duty in both Iraq and Afghanistan. The US Army says there is evidence that he used alcohol, sleep aids and steroids on the night of the alleged murders. Bales' lawyers say he was suffering from a head injury and Post Traumatic Stress Disorder. The Death Penalty Information Center reports that five US soldiers are currently facing the death penalty. Nidal Hasan, who allegedly killed 13 people and wounded 32 at Fort Hood, Texas in 2009, could also face that sentence if convicted. But all of those crimes were committed in the United States, not in a war zone. Military law requires President Obama, as Commander-in-chief, to approve a capital sentence for US soldiers. The Army has not executed a soldier since 1961. Mark Taylor-Canfield, FSRN, Seattle.
UK outlines Afghanistan troop withdrawal timeline

Great Britain has the second largest number of troops in Afghanistan after the United States.  Now the government says it will withdraw half of its force from the warzone between April and the end of 2013, and the rest by the following year.  FSRN's Gloria Khamkar has more.
British Prime Minister David Cameron announced that UK will withdraw all troops from Afghanistan by 2014.  Currently there are about nine thousand British troops in the country. More than four hundred British soldiers have died in Afghanistan since its deployment. The withdrawal will be done in two steps. Thirty eight hundred will return home by the end of 2013, the rest in 2014. The announcement comes after Prime Mister David Cameron's visit to Afghanistan earlier this week and NATO's previous decision to hand over control to Afghan forces by the end of 2014. There is speculation that a small force of British troops will remain beyond that deadline in a non-combat role. France has already withdrawn its troops from the country. Gloria Khamkar, FSRN, Southampton.
Rights group accuses Israel of war crimes for targeting Gaza journalists

Human Rights Watch says Israel violated the laws of war by targeting journalists during its military action in Gaza last month. An investigation published today found Israeli strikes killed two cameramen with Hamas state media and a 2-year-old who lived near a media outlet targeted by the IDF.  Ten media workers were also injured in the multi-day military action. Israel claimed it only attacked military targets, saying the individuals and facilities were linked to armed groups or had lauded acts of terror against Israel.  But under international law, journalists and media outlets are considered civilian institutions. Targeting civilians is a war crime. The Israeli military posted on Twitter today that details of events in the report are being checked, and that a further response is forthcoming.
Yemen restructures military to kick out supporters of former president

The President of Yemen issued a broad decree Wednesday restructuring the military to lessen the influence of the remaining backers of ousted leader Ali Abdullah Saleh.  Saleh's son, head of the Republican Guard, has reportedly given up his position.  President Abd-Rabbu Mansour Hadi disbanded the Guard as part of the restructure.
Indigenous-led campaign spreads, fights Canadian budget bill

In Canada, the Chief of the Attawapiskat First Nation in northern Ontario has entered the 10th day of a hunger strike.  Theresa Spence has been camped near Parliament Hill in Ottawa since December 11 to demand a meeting with Prime Minister Stephen Harper to address issues in her community.  The Cree community of Attawapiskat is experiencing a serious housing crisis, with many overcrowded homes lacking proper insulation and running water.  Spence's protest comes in the context of a groundswell of indigenous resistance taking place across Canada.  FSRN's Aaron Lakoff has the story from Montreal.
"Idle No More" is a grassroots aboriginal-led campaign that launched on social media last week.  It was started by four Native women in the province of Saskatchewan. Since then, it has prompted protests in dozens of cities and reservations to contest Bill C-45, passed by Parliament last week. C-45 is a 900-page budget omnibus bill, but Aboriginal people are concerned because it also contains provisions to scrap environmental protection on thousands of lakes and rivers.  It also makes it easier for the Federal government to control administration of Native reservations.  Over the last week, protests have blocked major highways in Alberta and Manitoba and briefly disrupted a Manitoba legislative session in Winnipeg after protestors stormed the building.  Idle No More demonstrations are due to continue in many Canadian cities this week, as well as a solidarity protest in multiple US cities. Aaron Lakoff, FSRN, Montreal.
FEATURES
Billions in military funding, detention of US citizens issues as House advances National Defense Authorization Act

The final version of the 2013 National Defense Authorization Act advanced in the House of Representatives today. It covers a number of important issues, including pay for servicemembers, private contracts with the military and maintenance of the US' stockpile of nuclear weapons. The bill is one of the few this year to pass both the House and Senate and make it through the conference process. But some progressive Democrats, including Massachusetts representative Jim McGovern, urged their colleagues to vote against it, saying it was wrong to authorize so much Pentagon money while debating cuts to the social safety net.
MCGOVERN: How can we look into the eyes of senior citizen living off of social security and tell them their cost of living adjustment is going to be even smaller, so that the military can buy weapons it doesn't even want?

McGovern also took issue with the provision preventing the transfer of detainees out of Guantanamo, which would make closing the prison facility nearly impossible.
MCGOVERN: We constantly and appropriately criticize other countries for their lack of transparency and adherence to the rule of law. The continued existence of Guantanamo undermines our standing around the world.

President Obama has threatened to veto the entire defense bill over this particular provision.  An amendment designed to protect US citizens and permanent residents from indefinite detention was stripped from the bill in conference. Many civil liberties organizations had previously criticized the measure, saying it didn't go far enough and should protect the rights of all persons. But Ohio Democrat Dennis Kucinich said the bill is more dangerous without that amendment.
KUCINICH: We choose a false notion of security over personal freedom, even it means we look the other way when the very language of this bill opens the door to indefinite detention of Americans.

Some amendments supported by human rights and good government groups did make it into the final bill, including more oversight and accountability for military contractors and extending military health insurance to servicewomen or family members who have been raped and are seeking an abortion. The Senate will likely take up the bill before the end of the year.
Syrian refugee crisis deepens as thousands face harsh conditions

More than half a million Syrian refugees have fled to neighboring countries, prompted by ongoing fighting and conflict, according to new figures from the UN. Aid agencies say the actual number is likely higher. A UN report from the High Commissioner on Human Rights also warns of increasing sectarian lines in the conflict and says mounting tensions are showing religious and ethnic divisions.  Also today, residents displaced by fighting at a refugee camp near Damascus began returning. The Yarmouk Refugee Camp is home to Palestinian refugees as well as thousands of Syrians from other parts of the country. Stepped up fighting between government forces and rebels drove an estimated two-thirds of residents from the camp earlier this week, according to the UN.  For an update on the conditions refugees face, we go to Wissam Tarif, Arab Campaigner for the advocacy group, Avaaz. We are reaching him in Istanbul.
In New York, advocates criticize interest rate deals as MTA approves fare hikes

Commuters in New York are facing fare and toll hikes. The city's Metropolitan Transportation Authority, or MTA, voted unanimously this week to approve the increases. But critics say there is a way to avoid the rise in fares. And it has to do with little-known financial deals, called interest rate swap agreements that are costing the publicly owned company $114 million per year. By stepping out of these agreements, the MTA would actually have a surplus. FSRN's Peter Rugh has more.
Rolling Jubilee aims to provide debt relief to Americans struggling with loans

While banks continue to profit and many Americans continue to acquire debt, a new campaign is offering some relief to those struggling with loans. An Occupy-led organization called Strike Debt has started Rolling Jubilee. The initiative buys debt for pennies on the dollar and then abolishes it. Since launching last month, they've raised nearly $500,000, enough to erase nearly $10 million of debt. FSRN's Caroline Lewis sat down with Strike Debt member Thomas Gokey to discuss the Rolling Jubilee campaign.
Hawaii Democratic Senator Daniel Inouye honored at Capitol Rotunda

Hawaii Democratic Senator Daniel Inouye is lying in state in the Capitol Rotunda today Family, fellow lawmakers, and leaders of the military laid wreaths by his flag-draped coffin in a ceremony this morning. He is only the 31st person in the history of the United States to receive the honor. The late senator was the first Japanese-American elected to Congress, and represented Hawaii from the birth of statehood in 1959 until he passed away earlier this week. On Capitol Hill, FSRN's Alice Ollstein has more.