Newscast for Friday, January 4, 2013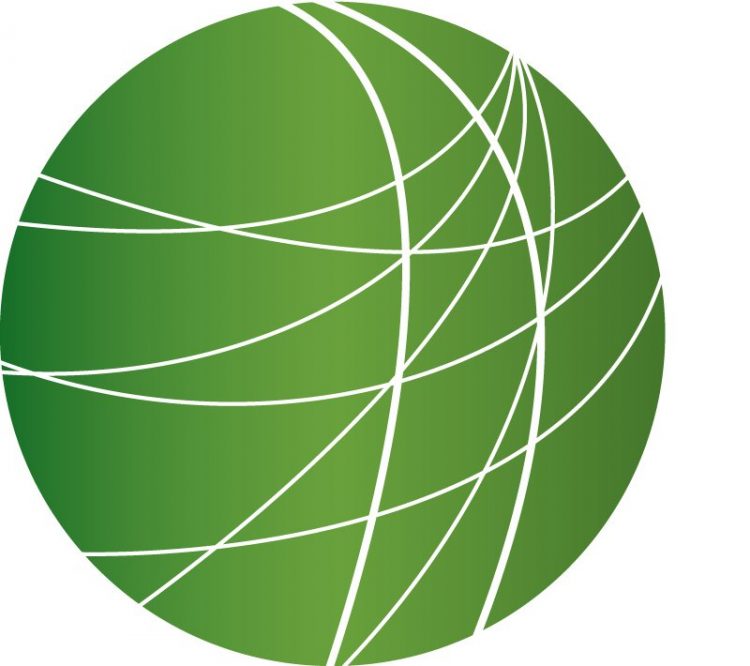 Congress passes aid for Sandy survivors as advocates call for mitigation to prevent future damage
Leaders of Sudan and South Sudan meet in Addis Ababa as multiple conflicts threaten thousands in region
Canadian protest, Idle No More, pushes for indigenous rights, political change
Mendoza family in California secures reprieve from deportation, but seeks long-term solution
HEADLINES
Pakistani teen released from hospital after Taliban attack
Malala Yousafzai, the Pakistani teen shot by the Taliban for advocating girls' education rights, has been discharged from a hospital in the UK.  Yousafzai was undergoing treatment after the attack last October. FSRN's Gloria Khamkar reports.
Fifteen year old Malala Yousafzai walked out of the Queen Elizabeth Hospital in Birmingham, England on Thursday. She had been transported to the UK for treatment after being shot in the head by Taliban militants on her way home from school in Pakistan's Swat Valley. Yousafzai had written a blog for the BBC and had been an outspoken proponent of girls' education in the Taliban-controlled region. Her medical care is expected to continue for some time, and she's scheduled for another surgery to reconstruct her skull in a few weeks. Yousafzai will now live with her family in the UK. Her father has been given a position at the Pakistan Consulate in Birmingham. Gloria Khamkar, FSRN, Southampton, England.
Fatah rallies in Gaza signaling loosening of tensions with Hamas

Large crowds of Fatah supporters rallied today in Gaza city, marking the 48th anniversary of the party's establishment. Fatah is the major rival of Hamas, the Islamist party that has controlled Gaza since 2007. FSRN's Rami Almeghari reports.
Beginning early Friday morning, hundreds of thousands of Fatah supporters gathered in a large Gaza square waving the yellow flag of their party. Fatah's celebration is the first of its type since the party was banned from celebrating six years ago by Hamas. Hamas changed its policy after the Fatah-led Palestinian Authority allowed Hamas to mark its 24th anniversary in the West Bank. Both parties have recently instituted confidence-building measures ahead of a potential conciliation and unity agreement being mediated by Egypt. The measures include a prisoner release on both sides. The latest drive towards conciliation comes on the heels of an Egyptian-mediated ceasefire between Hamas and Israel following eight days of Israeli airstrikes on Gaza last November. During the same time period, Palestinian Authority president Mahmoud Abbas pushed Palestinian statehood recognition though the United Nations. Rami Almeghari, FSRN, Gaza.
US continues slow job growth

The US unemployment rate held steady in December at 7.8%. The rate has remained generally unchanged since September. The Labor Department says the economy added more than 150,000 jobs in December – about average for 2012 – indicating a continued slow but steady recovery of the jobs market. The Labor secretary applauded the recent deal to avert the so-called fiscal cliff, but cautioned that failing to address the country's fiscal challenges could slow recovery.
House Democrats call for investigation into grounded Alaska oil rig

Democrats in the House of Representatives are calling for an investigation into a Shell oil drilling rig that ran aground earlier this week in Alaska after breaking free of tow lines twice in severe weather. Response crews on board have confirmed the rig is not leaking any oil or fuel. Officials are developing a plan to remove the rig from its position, but have not started the operation.
Transocean settles with Justice Department over Deepwater Horizon oil spill

In other oil industry news, the operator of the Deepwater Horizon oil rig, Transocean, has agreed to a $1.4 billion settlement with the US Justice Department. One billion of that is civil penalties, and the rest criminal for their part in the 2010 Gulf oil spill that leaked upwards of 5 million barrels of oil into the water. The settlement does not include payments to local residents and businesses who are claiming damages.  Public Employees for Environmental Responsibility says the National Oceanic and Atmospheric Administration does not intend to investigate how the agency under-reported the amount of oil leaking during the Deepwater Horizon spill.  The environmental group requested a NOAA investigation into the matter.  But last month the request was officially turned down by a three-person panel that said errors in transferring the data were responsible for the incorrect flow rate being reported in certain documents.
Restaurant workers in Baltimore win compensation battle with Disney
Former service workers at ESPN Zone restaurant in Baltimore have won a victory, following two years of legal action against the Disney-owned company. A district judge ruled Thursday that about 140 workers were not properly compensated when the restaurant closed in 2010.  Many of the former ESPN Zone employees staged protests following the closure and filed a class-action lawsuit. Under the ruling, severance pay will be recalculated and paid to the workers.
FEATURES
Congress passes aid for Sandy survivors as advocates call for mitigation to prevent future damage
In Washington, the newly sworn-in Congress passed the first of several bills on Friday to authorize aid money for survivors of Superstorm Sandy. Many lawmakers from New York, New Jersey and other impacted states criticized Republican leaders for delaying the vote for multiple months after the storm. But others faulted the federal disaster relief programs for waste and inefficiency, and for not prioritizing mitigation efforts that could prevent future damage. On Capitol Hill, FSRN's Alice Ollstein has more.
Leaders of Sudan and South Sudan meet in Addis Ababa as multiple conflicts threaten thousands in region
Today, leaders from Sudan and South Sudan met in Ethiopia in an effort to resolve issues that have led to renewed fighting, stalled oil production and the displacement of tens of thousands of people. Relations between the two countries have been tense since South Sudan gained independence in 2011. Both countries signed a deal in September to pull back military from a disputed border region, but attacks continued, according to the governments of both sides. Local residents also continue to face violence and military conflict in South Kordofan, Darfur and Blue Nile.  For more on the talks today, we go to Khartoum to speak with Munzoul Assal, associate professor of Social Anthropology at the University of Khartoum. He joins us via Skype.
Canadian protest, Idle No More, pushes for indigenous rights, political change
Since launching in early December, the Idle No More movement continues to spread across Canada and around the world. Originally, participants started the protest movement to draw attention to several controversial pieces of legislation in Canada that make changes to government and Indigenous relations. Indigenous people are now using the momentum to highlight many issues of colonialism that affect their communities. The demonstrations coincide with a  hunger strike by the Chief of the Attiwapiskat First Nation in northern Ontario. Theresa Spence is on her 25th day without food, demanding a meeting with Canadian Prime Minister Stephen Harper. FSRN's Aaron Lakoff has the story from Montreal.
Mendoza family in California secures reprieve from deportation, but seeks long-term solution
As President Barack Obama gets ready to take the oath of office for his second term, many are closely watching for action on immigration reform.  The Obama Administration deported more than 400,000 people in 2012, a record number. But less than 7,000 were convicted of violent crimes, and many were deported for immigration violations. Tens of thousands were parents of US born children. Immigrants across the country face the threat of being split up due to us policies. In September 2011, we documented the plight of one such family, the Mendoza's in California. FSRN's Vic Bedoian updates us on the family's intense negotiations with the government that led to a temporary reprieve.