Newscast for Wednesday, May 22, 2013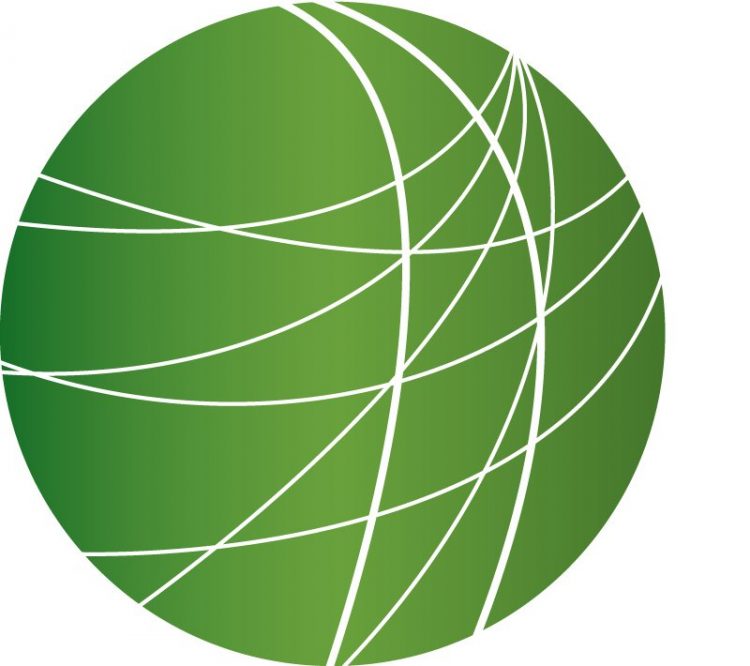 As immigration bill advances in Senate, unions and civil rights groups call for measures to ensure equality among immigrants
Undercover police in Chicago infiltrated and tracked activist groups, report finds
In Latvia, former dissidents continue decades-long fight to clear false medical diagnoses
HEADLINES
Names of 16 victims released after Oklahoma tornado
Rescue efforts are shifting to recovery work today in Oklahoma, where an EF-5 tornado touched down Monday.  Twenty-four people died, including two infant girls, according to the state Medical Examiner.  The office has identified most of the victims.  The City of Moore says it is no longer in need of donations from the public and has directed people to give to the Red Cross, Salvation Army and the Oklahoma Regional Food Bank.   The state has been granted federal emergency assistance funds.  FEMA's Rick Serino spoke to reporters today.
"We were here before the storm, we'll be here after the storm, and we're gonna be here as long as it takes for Oklahoma and Moore and Oklahoma City to rebuild."

Oklahoma's Senators Tom Coburn and James Inhofe have both opposed funding for FEMA, according to Bloomberg News.  Coburn also voted against disaster relief for survivors of hurricane Sandy.  Coburn told CBS This Morning that Oklahomans share his view that spending bills shouldn't contribute to the national debt.

"My constituents want… they don't want us to charge our everyday living expenses to our kids.  The very kids that were rescued from the school, the very kids that we're interested in… Why should we saddle them when we're wasting money?"
Coburn touted $20 million dollars in private relief funds that have been contributed.  But early estimates put the damage to the suburb of Moore at $2 billion, according to the AP.  Coburn added that the state would take the relief money as "tax payers to the federal government.  "
Same-sex marriage passes English lower house
LGBT rights advocates in England and Wales are marking a victory after the House of Commons approved same-sex marriage legislation.  FSRN's Gloria Khamkar reports from the UK.
Tuesday night's Parliamentary vote was a crucial hurdle towards legalizing same-sex marriage in England and Wales.  The bill passed by a 205 vote margin, despite the fact that nearly half the lawmakers from the ruling Conservative party opposed the legislation.  Conservative Prime Minister David Cameron has bucked his own party on the issue, saying he is proud of the legislation.  It is assumed that this bill will to face opposition again when it is debated in the House of Lords later this summer.
If approved the UK would join four other countries that have approved same-sex marriage this year.  Gay and lesbian couples could begin getting married in 2015.  Scotland and Northern Ireland do not fall under the purview of the English Parliament, but Scottish lawmakers are considering similar legislation.  Gloria Khamkar, FSRN, Southampton, England.

Turkish blogger sentenced for blasphemy
A court in Turkey today sentenced a writer to more than a year in jail for blasphemy over a controversial blog post.  FSRN's Jacob Resneck has more.
A court in Istanbul sentenced Turkish-Armenian writer Sevan Nisanyan to 58 weeks in prison for a blog entry deemed to have insulted the Muslim prophet Muhammad.  The offending post defended the controversial anti-Islam film  "Innocence of Muslims" on freedom of speech grounds.
Nisanyan struck a defiant tone following today's decision, re-posting the article via Twitter.  The Turkish newspaper Radikal quoted him, saying the ruling is significant and presents a strong challenge for Turkey's ruling party in relations with the Europe Union.  Nisanyan is expected to appeal.
Critics of Turkey's ruling Islamist-rooted AK Party say secular values are being eroded as prosecutors bring cases against those deemed to insult religion.  Last month a court in Istanbul handed concert pianist Fazil Say a suspended prison sentence for a series of tweets posted last year that had poked fun at Islam.  A retrial has been ordered in Say's case following international outcry.  Jacob Resneck, FSRN, Istanbul.
Anger surfaces over plans for central India nuclear power plant
Since the Fukushima disaster in Japan, opposition to new nuclear facilities in India has dramatically increased.  Despite on-going protests from surrounding communities, the Supreme Court recently approved the commissioning of the Kundankulam nuclear plant at the southern tip of the country. Now a proposal for another nuclear facility in central India is being opposed by local villagers. FSRN's Shuriah Niazi reports.
Residents of Chutka village in Central India are protesting a proposed 1400 megawatt nuclear power plant.  The Chutka project, which is being pushed by the Nuclear Power Corporation of India, is proposed for the Narmada River in an area that has experienced seismic activity.
The state government has begun working on land acquisitions from local tribal people.  It's already completed an environmental assessment, and is holding a public hearing on the project on Friday.  But a local organization called Chutka Parmanu Sangharsh Samiti is opposing the hearing.  It says residents are not able to understand the contents of the environmental report, which is in English and contains highly technical language.
The social justice group DiaNuke is opposing the new plant.  It says the Chutka village is still recovering from being relocated for dam construction a few decades back.  Shuriah Niazi, FSRN, India.
FEATURES
As immigration bill advances in Senate, unions and civil rights groups call for measures to ensure equality among immigrants
After weeks of debate and hundreds of proposed amendments, the Senate Judiciary Committee overwhelmingly approved the comprehensive immigration reform bill, which will now be sent to the full Senate for consideration.  Some immigrants rights groups are applauding the step, but many civil rights organizations, unions and LGBT rights groups are criticizing lawmakers for adding some discriminatory and corporate-friendly measures to the bill while rejecting others that would have promoted more equality among immigrants of different races, religions and sexual orientations. On Capitol Hill, FSRN's Alice
Ollstein reports.
Undercover police in Chicago infiltrated and tracked activist groups, report finds
Over the course of 2011 and 2012, local, county and federal law enforcement agents monitored and infiltrated the Occupy Wall Street movement through a vast nationwide network that often benefited corporations through information-sharing, funding contracts and hiring private security. That's according to a year-long investigation by DBA Press and the Center for Media and Democracy released this week. The report draws on thousands of pages of records and finds that in the name of counter-terrorism, authorities used so-called fusion centers to gather data on activists and monitor their activities.
As more details of government spying come to light, journalists Steve Horn and Chris Geovanis also discovered that law enforcement infiltrated a Chicago-based activist group. Their report, published in Truthout, exposes a police officer who posed as an activist within a street medic team and repeatedly sought information on gatherings, meetings and protests.
To read the full article from Truthout: http://www.truth-out.org/news/item/16488-undercover-police-officer-conne…
The CMD report, Dissent or Terror, is available here: http://www.prwatch.org/news/2013/05/12115/dissent-or-terror-new-report-d…
In Latvia, former dissidents continue decades-long fight to clear false medical diagnoses
In Latvia, people forced into psychiatric hospitals between the 1960s and 80s because of their religious and political views continue to fight for justice. Soviet leaders and the Committee for State Security or the KGB targeted dozens of dissidents who ended up diagnosed as mentally ill, locked up at institutions and forced to take debilitating drugs. Although they were released from the hospitals, they're still fighting to clear their medical records of false diagnoses. Some lawmakers want to amend the law to help these survivors but the measure is being held up by psychiatrists who want to conduct new examinations. FSRN's Ģederts Ģelzis reports from Riga.