Newscast for Wednesday, April 24, 2013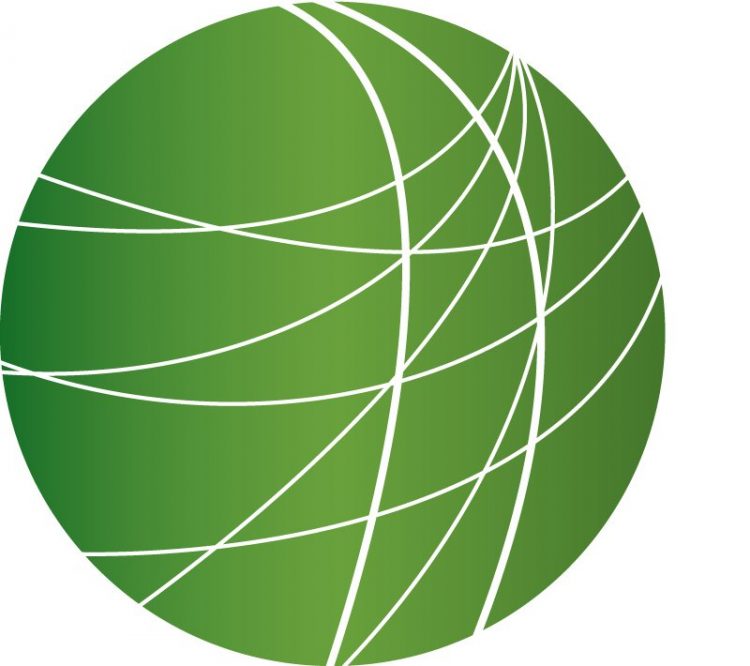 Search continues, more feared dead in Bangladesh after collapse of building that housed garment factories
Yemeni testifies before Senate on deadly toll to community from US drone and targeted killing program
Court rulings could affect US deportation policies as lawmakers continue hearings on immigration reform
US breaks with international community in withholding recognition of Venezuelan election
HEADLINES
Election-attacks increase in Pakistan
As Pakistan's caretaker government prepares national elections, violence aimed at secular left-wing candidates and election workers has increased. The past 36 hours has seen eight election-related bombings. The Taliban is suspected to be behind the attacks. FSRN's Gabe Matthews reports from Pakistan.
Soon after Pakistan's caretaker government announced it would conduct free and fair elections, Taliban militants issued warnings to three left-wing parties. Over the past two days, violence against campaign workers has increased.  There have been eight bomb blasts in three provinces. Twelve people are dead and dozens have been injured.
Ghulam Bilour, a ministerial candidate running as a member of the left-wing Awami National Party, lost one of his brothers in a Taliban bomb attack in December. Bilour escaped that attack, but today his election workers were once again targeted.
"I am not afraid of the attacks and killings.  I am deeply grieved for the young dead people and my security guard.  I openly tell Taliban militants to kill me if you think that will allow you to win power and bring Sharia Law.  But I beg you to forgive the young people and stop killing these innocent youth."
Elections are scheduled for May 11th. I'm Shaunnah Ray reading for Gabe Matthews in Peshawar.
Russian opposition leader faces "politically motivated" embezzlement trial
The trial of Russian opposition leader Alexey Navalny got underway today. The face of the Russian opposition movement stands accused of embezzling from a government agency during a timber sale. Navalny and his supporters say the charges are politically motivated. FSRN's Ekaterina Danilova reports:
"The case against Navalny is a case against us," activists chanted at demonstrations in St. Petersburg and other cities today.
During the trial, Navalny said criminal allegations were brought because of his work documenting corruption in state-owned companies and exposing organized election fraud by the ruling party.  He also said the trial is meant to tarnish his reputation.
"The most important reason the trial is happening is to create an absolutely deceitful PR-campaign to be carried out by the state media – every day you turn on your television and see a new story about the corrupt Navalny."

If found guilty, Navalny faces up to 10 years in prison.  In addition, a guilty verdict would exclude him from ever running for public office.  Navalny has said he would like to run for president.  The court's ruling is expected in June.  Other criminal cases against him are also pending.  Ekaterina Danilova, FSRN, St. Petersburg.

France okays same-sex marriage
French lawmakers have approved legislation legalizing same-sex marriage, joining New Zealand and Uruguay who both passed similar laws this month.  The French campaign surrounding the legislation has been particularly contentious, with incidents of attacks on gays and lesbians rising dramatically in the lead-up to the vote.  The bill also allows gay and lesbian couples to adopt children.
Bolivia takes coastal land claim to the International Court
The Bolivian government is at the International Court of Justice in The Hague today trying to regain territory lost to Chile more than a century ago.  From Cochabamba, Bolivia, FSRN's Aldo Orellana reports.
Bolivia lost more than 400 kilometers of coastline in the War of the Pacific, which ended in 1883.  As a result, the country is landlocked. The government wants the International court to declare that Chile has an obligation to negotiate an agreement in good faith that gives Bolivia sovereign access to the Pacific Ocean.
Several Bolivian governments throughout history have attempted to convince their southern neighbor to return the land, but Chile has always refused. Leaders argue Bolivia accepted the loss in a 1904 treaty.  Bolivia says it was forced to sign.
Bolivia took the case to the International Court after President Evo Morales closed the talks with the Chilean government on the issue.  Morales says all avenues of dialogue have been exhausted.  For his part, Chilean President Sebastián Piñera has maintained the validity of its claim on the land.  Aldo Orellana, FSRN, Cochabamba.
Women shot by police at during Dorner manhunt settle with LAPD
The two Southern California women whose truck was shot nearly 100 times by police chasing ex-LAPD officer Christopher Dorner have settled with the department for $4.2 million.  The women, who were delivering newspapers, were in the vehicle when officers opened fire.  Margie Carranza was shot in the back.  Her elderly mother Emma Hernandez was injured slightly.  Their truck was a different make, model and color from the truck Dorner was reported to be driving.  The settlement still has to be approved by the Los Angeles City Council.
FEATURES
Search continues, more feared dead in Bangladesh after collapse of building that housed garment factories
Rescue efforts continue in Bangladesh, where the collapse of a building that housed garment factories, killed at least 100 people and injured more than 600, according to government sources. Labor groups with staff on the ground said they expect the death toll to rise as the facility housed more than two-thousand workers and many are missing.
Photos from the scene today showed workers and family members pulling survivors from the eight-story building, one side buried in a mountain of rubble.
The garment factories produced clothing for well-known western brands. According to the International Labor Rights Forum, who cited documents and labels at the site, those include Bennetton and Tex, a Carrefour brand. The AP reports that Walmart and Disney also sourced clothing there, though that has yet to be confirmed. Workers at the building said that they had been ordered to report to work today after increasing concerns about a crack in the building this week. The accident comes five months after a fire at the Tazreen Fashions factory which killed more than 100 workers,
For more, we're joined by Charlie Kernaghan, director of the Institute for Global Labour and Human Rights. He's been monitoring the situation through staff who are on the ground and at the disaster site.
In a response to inquires from FSRN, Walmart said in a statement that it is investigating its supply chain to see if a factory in the collapsed building was currently producing for Walmart. The company added: "We remain committed and are actively engaged in promoting stronger safety measures and that work continues."
Yemeni testifies before Senate on deadly toll to community from US drone and targeted killing program
A Yemeni activist and writer testified before the US Senate's first public hearing on the use of drones and the Obama administration's targeting killing program.
Farea Al-Muslimi is from Wessab, a remote mountain village in Yemen.
"Just six days ago, my village was struck by an American drone, in an attack that terrified the region's poor farmers. Wessab is my village, but America has helped me grow up and become what I am today. I come from a family that lives off the fruit, vegetables, and livestock we raise on our farms. My father income rarely exceeds $200. He learned to read late in life, but my mother never did. My life however has been different. I am who I am today because the US Statement Department supported my education."
Al-Muslimi attended an American high school, managed the basketball team, won academic awards and immersed himself in US culture. He befriended a member of the U.S. Air Force, who he said was like a father to him.

"Most of my year was spent with him and his family. He came to the mosque with me and I went to church with him and he became my best friend in America. I went to the US as an ambassador for Yemen and I came back to Yemen as an ambassador to the US. I could never have imagined that the same hand that changed my life and took from miserable to promising one, would also drone my village."
Two drone strikes were reported in Yemen over the last week. One strike was aimed at the village of Wessab and more precisely, a man named Hameed Al-Radmi. Al-Muslimi said many local people knew Al-Radmi and the Yemeni government or even local security could easily have found and arrested him.

"In the past, what Wessab's villagers knew of the US was based on my stories about my wonderful experiences here, the friendships and values I experienced and described to the villagers helped them to understand the America that I know and that I love. Now, however, when they think of America they think of the terror they feel from the drones that hover over their heads ready to fire missiles at any time. What the violent militants had previously failed to achieve, one drone strike accomplished in an instant."

In his written testimony, Al-Muslimi said Wessab's farmers are afraid and angry. They did not know Al-Radmi was a target and could have been with him when the drone strike hit. And some who were with Al-Radmi at the time of his killing had no connection to terrorist groups.
Al-Muslimi stressed to lawmakers that this isn't an isolated incident.

"I have spoken to many victims of US drone strikes, like a mother in Ja'ar who had to identify her innocent 18 year old son's body through a video on a stranger's cell phone. Or the father in Shaqra who held his four- and six-year-old children as they died in his arms. Recently in Aden, I spoke with one of the tribal leaders present in 2009 at the place where the U.S. cruise missiles targeted the village of al-Majalah in Lawdar, Abyan. More than 40 civilians were killed, including four pregnant women."

Concluding his testimony to senators, Yemeni activist and writer Farea Al-Muslimi said he "deeply believe(s) that when Americans truly know about how much pain and suffering the U.S. air strikes have caused and how much they are harming efforts to win hearts, minds and grounds in Yemen. . . they will reject this devastating targeted killing program."
The White House declined to provide a witness for the hearing, and several senators expressed their disappointment and demanded more information from the Obama administration on its legal justification for targeting killing.  Retired General James Cartwright joined other witnesses and some senators in calling for more transparency.
"I believe that if people understand what the options are and the choices are and that they are reviewed and basically as we do in our judicial system, in an adversarial way, looked at with a very jaundiced eye about whether we want to proceed or not to proceed that we can move in a direction that's far better than where we are at today. But I believe that in several areas around the world, the current drone policies have left us in a position where we are engendering more problems than we are solving."
As Congress begins to ask questions about the targeted killing program, activists continue their long campaign to raise awareness about the issue. Protests took place Wednesday outside the Air National Guard Base in Battle Creek, Michigan. Local media reported 12 were arrested. And this coming weekend in Syracuse, where peace activists have long been protesting drones at the Hancock Air National Guard Base, three days of events are planned, culminating in another demonstration outside the base.
Court rulings could affect US deportation policies as lawmakers continue hearings on immigration reform
As  the Senate's immigration reform bill goes through several contentious hearings on Capitol Hill, a series of court rulings this week are calling into question how the US currently treats undocumented people. A U.S. District Court in California ordered the government Tuesday to grant all undocumented immigrants with mental disabilities legal counsel  during their deportation proceedings, while the US Supreme Court ruled that immigrants cannot be deported for minor drug possession charges. The legal decisions come as a coalition of labor and immigrant rights groups called "Not One More" are demanding the Obama Administration halt all deportations of those who could qualify for citizenship in the future. In Washington, D.C., FSRN's  Alice Ollstein has more.
US breaks with international community in withholding recognition of Venezuelan election
And now we continue our coverage of the outcome of the election in Venezuela. There, Nicolas Maduro is in his first full week after being sworn in as president, after the national electoral commission declared him the winner in a narrow victory on April 14. The commission has said an audit of the votes will take about a month to complete, but it doesn't expect the results to change. The US has yet to recognize the Maduro presidency.
For more, we're joined by Alex Main, senior associate for international policy at the Center for Economic and Policy Research. He was in Caracas during the election and directly afterwards. He joins us from Washington, DC.