Newscast for Thursday, January 17, 2013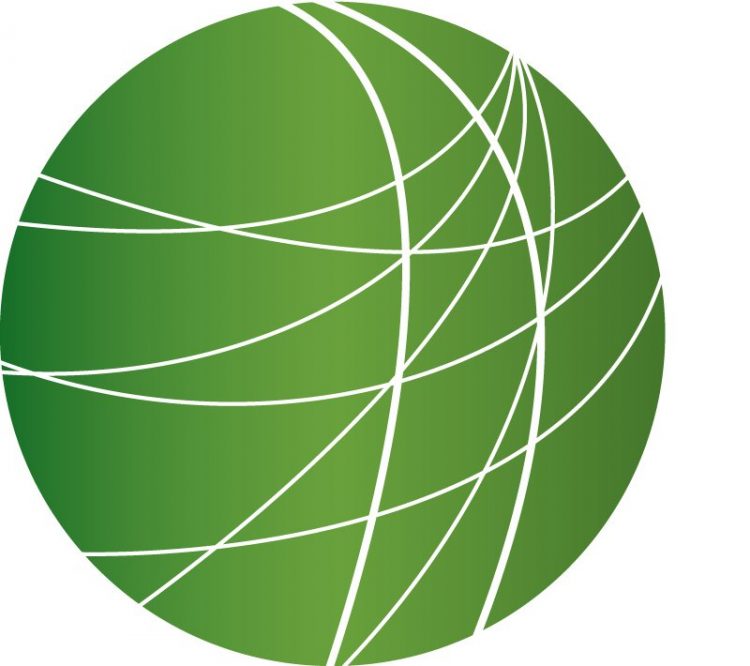 French troops begin ground operation in Mali as African forces arrive
Haitians describe harsh camp conditions, failures of resettlement after earthquake
Opponents of Keystone XL Pipeline point to new reports on climate
Advocates call for protection of homeless after violent attack on California woman
HEADLINES
Algerian military surrounds militant-held gas field
The Algerian military surrounded a BP gas field near the border with Libya today where Al Qaeda-linked militants had taken hostages in a raid. The Islamists took more than 40 people Wednesday – many of them foreign nationals including Americans, but the US will not confirm how many. State Department spokeswoman Victoria Nuland addressed the situation today, saying the US had been in touch with the Algerian Prime Minister. "About our willingness to be helpful. About what might be needed. About our desire to keep lines of communication open." Nuland would not indicate what kind of assistance had been offered. Reports on the situation are changing constantly, but some international media say hostages and militants have been killed by gunfire from Algerian soldiers and helicopters. The attack was reportedly a response to international intervention in Mali. French President Francois Hollande said today the attack in Algeria is more proof that France's intervention in Mali is necessary and justified.
Anti-corruption cleric wins talks with Pakistan government
A major sit-in and protest in Pakistan's capital Islamabad convinced government officials to hold talks with organizers who are demanding the current government be dissolved. Men and women danced in the streets in celebration of the victory, a rare sight in a country where this is widely seen as a sin. FSRN's Gabe Matthews reports.
Thousands of supporters of cleric Tahir ul Qadri have been gathered in front of the president's home in Pakistan since early this week.  The protestors demanded free and fair election and the resignation of the government, which they see as corrupt. Thirty-two year old Jamil Shaikh traveled hundreds of miles from a village in Punjab province to participate. He wept as he told FSRN why he was there. "I have written my will in case I die or if anything happens to us. I have two daughters and have been married for three years. I have great love for my wife and children, but I have decided that I would die or leave this place if our demands are not accepted. I do all this because of the future of my children." From this beginning, this protest has been different from many others. Protest leader ul Qadri is a Canadian national and has allowed music to be played. The leader, who is encamped in a metal and glass bullet-proof container on the street, is pushing Pakistan's army and judiciary to come forward to support a transition in the government.  I'm Anthony Fest reading for Gabe Matthews in Islamabad.
Israel removes tents from Palestinian settlement protest encampment
Israeli security forces have removed a Palestinian protest encampment on a site in the West Bank where Israel announced it would build a settlement. Protesters had set up about 30 large tents at Bab al-Shams late last week. They claim the land is theirs under international law. The Israeli high court cleared the way for the removal. UPI reports the government argued that the encampment could be a magnet for violence. The Palestinian occupants of the camp were evicted over the weekend, but their tents remained as the Supreme Court considered Palestinian ownership claims.
Anonymous hacks Mexican military website
The Mexican government is scrambling today after the hacker group Anonymous launched an attack on the military's website. Yesterday's action comes as discussions about internet access and rights have been elevated in the wake of the suicide of internet freedom champion Aaron Swartz. The Mexican site was down for several hours during which Anonymous posted a video criticizing the country's new president Enrique Peña Nieto. FSRN's Andalusia Knoll has more from Mexico City.

On January 16th, visitors to the Mexican Secretary of National Defense website found a politically-charged surprise. The hacker group Anonymous had replaced the normal site with a video showing images of police repression of protesters during the presidential inauguration in early December. A distorted voice read the 4th declaration of the Zapatista Army of National Liberation, an indigenous rebel group. "Nuestra lucha es por la justicia, y el mal gobierno se llena de criminales y asesinos. Nuestra lucha es por la paz, y el mal gobierno anuncia guerra y destrucción." "Our fight is for justice," it says, and accuses the government of being filled with criminals and assassins. The voice goes on to say they are fighting for peace as the government pushes for war and destruction. Following last year's presidential elections, which many claimed were fraudulent, Anonymous hacked the page of Mexico's elections' office and claimed they found documentation of electoral fraud.  Wednesday's cyber-attack also targeted the National Marines and the Center for Research and National Security. The defense ministry issued a statement saying that its website was "momentarily out of service," but did not explain why.  Anonymous says intends to release information copied from the Defense site shortly. Andalusia Knoll, FSRN, Mexico City.
Tahawwur Rana sentenced for terrorism involvement
And finally, a Chicago court has sentenced Tahawwur Rana to 14 years in prison for providing material support to terrorists. Rana, a Canadian national, was convicted of assisting the Pakistan militant group Lashkar-e-Taiba in a plot to kill a Danish political artist who published a cartoon offensive to many hardline Muslims. That group also went on to plan the 2008 terrorist attack in Mumbai, but a jury cleared Rana of connections with that attack.
FEATURES
French troops begin ground operation in Mali as African forces arrive
France has deployed more ground troops to Mali in the central town of Diabaly following air strikes against Islamist rebels in the country, bringing the number of french troops to 1,400. That number is expected to rise past two thousand, according to the French government. Military forces from Nigeria are also expected to arrive today and will be joined by soldiers from Chad, Niger and other African nations. Amnesty International said it's planning to send investigators to Mali, citing humanitarian concerns for a population already displaced by months of fighting. Jens Laerke, spokesperson for the UN Office for the Coordination of Humanitarian Affairs, said Tuesday the violence is likely to displace more. "Now, this renewed fighting in Mali, particularly Central and Northern Mali comes at a time when it is estimated that 4.2 million Malians will need humanitarian help in 2013 and this includes some 200 million food insecure people and hundreds of thousands of malnourished. For more we're joined by Emira Woods, co-director of Foreign Policy in Focus at the Institute for Policy Studies.
Haitians describe harsh camp conditions, failures of resettlement after earthquake
This month marks the third anniversary of Haiti's earthquake and FSRN continues our series looking the ongoing challenges for many Haitians.Yesterday we explored the progress by grassroots groups and local residents to end rape and sexual violence and proposed legislation on the issue. Today, we go to the streets of Haiti, to speak residents of the tent camps, where many are caught between the harsh conditions of the camps and the uncertainty of resettlement. FSRN's Ansel Herz reports.
Opponents of Keystone XL Pipeline point to new reports on climate
The US State Department will soon release a new environmental impact statement on TransCanada's controversial plan to build the Keystone XL Pipeline. The findings could influence President Obama's final decision on the project. Scientists and environmentalists say new studies show that the mining, shipping and burning of the tar sands fuel is more damaging to the environment than previously thought. FSRN's Alice Ollstein has more, in Washington, D.C.
Advocates call for protection of homeless after violent attack on California woman
Human rights advocates are demanding better protections for the homeless, following a violent attack on a woman sleeping on a bus bench in Van Nuys, California. Witnesses say a man poured rubbing alcohol on the woman known as violet as she slept on a bench and then he set her on fire. She remains in critical condition. Advocacy groups have been documenting an increasing number of attacks on the homeless in the us. Despite the increase, some say the government is doing little to track violence against the vulnerable population. FSRN's Leilani Albano has more.