Newscast for Friday, January 18, 2013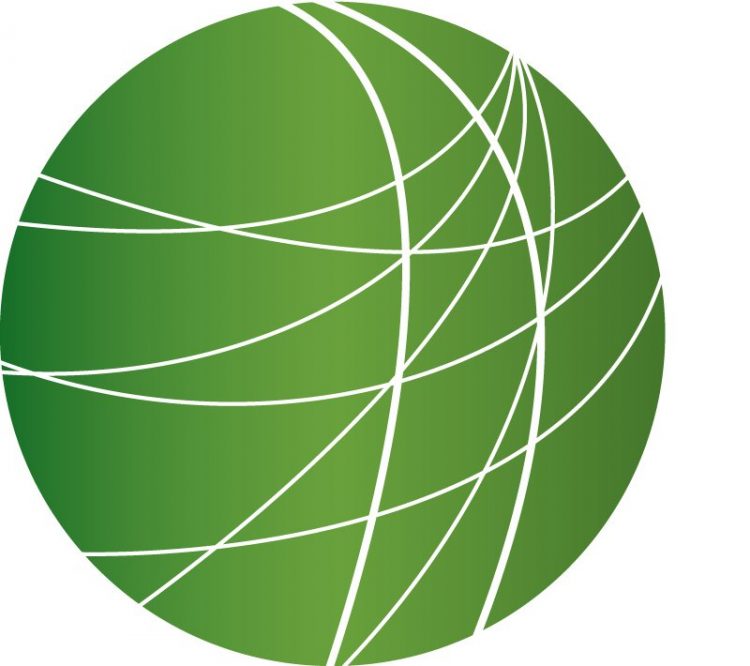 Attacks and explosions hit Syrian cities amid news of massacre near Homs
Anti-corruption protests end in Islamabad as Supreme Court orders arrest of Pakistani prime minister
Housing advocates say new mortgage rules from federal agency too lenient on banks
Maryland officials abandon plans for youth detention facility in Baltimore
Seattle school refuses to administer controversial MAP test to students, citing costs to budget and classroom time
HEADLINES
Hostage situation continues in Algeria
The hostage situation continues today at an Algerian gas field, where militants still hold an unconfirmed number of workers.  It's also unknown how many people have been killed. The US today confirmed American citizens are still hostages. The Al Qaeda-linked militants are reportedly offering the US a prisoner swap, demanding the release of two people convicted for terrorism and murder – one, Aafia Siddiqui, and the other the organizer of the New York World Trade Center bombing in 1993.  But State Department Spokeswoman Victoria Nuland stated emphatically the US stance today: "The US does not negotiate with terrorists."  Reuters reports the militants involved in the attack are of several nationalities, including French, Malian and Egyptian.
Crimes against humanity being investigated in Mali
Fighting is escalating in northern Mali between Islamist militants and government forces backed by French soldiers. Today, there are reports that the government had regained control of two towns recently taken by the militants. The first wave of regional troops has also landed in the capital. The International Criminal Court has already announced it will open an investigation into human rights violations allegedly being committed in Northern Mali, including extrajudicial killings, rape and torture. Rupert Colville is UN Human Rights spokesperson in Geneva.
"Rapes of women and girls, at times in front of family members and often apparently carried out on an ethnic basis, have been repeatedly used in the North to intimidate people and break any form of resistance."
A refugee crisis is also emerging in Northern Mali. The UN Refugee Agency says nearly 230,000 people have been displaced since the crisis began a year ago.  Many people fleeing Mali say they fear the strict application of Sharia law, according to agency Spokesperson Melissa Fleming.
"They report having witnessed executions, amputations, and they say that also large amounts of money are being offered to civilians to fight against the Malian army and its supporters. Disturbingly, also we are also hearing accounts that there are children among the rebel fighters; they're certainly not there willingly. Also, people very distressed at saying that family members have just disappeared."
Senegal moves to stop illegal border crossings from Mali
In neighboring Senegal, authorities have stepped up security on the western border. During a crackdown Thursday, dozens were arrested for entering from Mali illegally. FSRN's Alpha Jallow is on the Senegal-Mali border and files this report.
Senegalese security forces started operations along the common border with Mali after President Macky Sall announced the country was on a high security alert.  Senegal has agreed to provide 500 troops to aid the government of Mali in its fight against the Islamist rebels. And President Sall fears militants may try to cross into Senegal, destabilizing the western region. A military police commander on the border said police arrested more than 50 people traveling from Mali to mining sites in Senegal. He said many are Malian nationals, but others were not carrying identification. No refugees have officially crossed into Senegal since the fighting began January 10th, but more than 2000 people have fled Mali for neighboring countries such as Mauritania and Niger. The UN's refugee agency is working in Burkina Faso to transport displaced Malians away from the border to safety. The agency estimates 700,000 people could be displaced in the conflict. Alpha Jallow, FSRN, Senegal.
Manning denied opportunity to argue whistleblower defense
A military judge issued a new ruling this week in the trial of Bradley Manning, the former Army intelligence analyst facing life in prison for allegedly giving classified information to WikiLeaks. FSRN's James Helmsworth reports.
Judge Colonel Denise Lind's ruling bans discussion of Manning's motivations in the upcoming trial.  Manning's defense team has argued he acted as a whistleblower, with the intent of exposing US war crimes, but will now be prevented from presenting that evidence. Government prosecutors charge Manning with "aiding the enemy," among other crimes. Kevin Gosztola, a journalist who attended the pretrial motions, summarized their argument. "They apparently found a digital media in Osama bin Laden's compound that he had asked an al-Qaida member for a copy of the WikiLeaks documents and returned on a letter was attached the United States Embassy cables and war logs that Manning's alleged to have released. So the government wants to suggest that by Manning leaking the information he made it available to al-Qaida and, therefore, he can be prosecuted and charged." Another part of this week's ruling requires government prosecutors to prove Manning knew he was aiding Al-Qaida when he released the files to WikiLeaks. According to Jesselyn Radack of the Government Accountability Project, this is a "'small victory" for Manning. "They are gonna have to try to prove that he knew he was aiding al-Qaida and Bin Laden, which seems fairly ridiculous on its face that the government would show that. The government wants to show that by a sort of backwards analysis that 'well stuff from WikiLeaks ended up in Bin Laden's cache' but a lot of people would be guilty of a lot of things if that were the standard." The defense's latest motion seeks to dismiss the case on the grounds that Manning's right to a speedy trial has been violated.  The court martial itself is set to begin in June. At that point Manning will have been in prison for more than 1,000 days. The Judge's next ruling on pretrial motions is expected in February.  James Helmsworth, FSRN, Washington.
FEATURES
Attacks and explosions hit Syrian cities amid news of massacre near Homs
In Syria today, violence continued in a number of cities, including Aleppo where an estimated 20 people were killed, according to reports from activists and the UK-based Syrian Observatory for Human Rights. Video posted online purportedly taken in Deraa shows a large plume of black smoke rising from a building on the horizon before a flash of light and another explosion sends more smoke into the sky. A car bomb also was reported at a refugee camp there, killing a number of civilians. More footage purportedly of the aftermath of strikes in Idlib showed two young boys, bloodied and unresponsive, lying on the floor.
In Kafranbel, near Idlib, students protested the attacks at Aleppo University earlier this week in which more than 80 were killed and many more injured. Some held a banner reading: "Aleppo University Massacre Proved That Pro-Humanity Claimants Are Actually Pro-Terrorism By Ignoring Assad's Violations."
Details of another mass killing in the village of Haswiya, near Homs also started emerging. A BBC reporter visited the area and saw charred bodies, blood stains, dozens of bullet casings and gutted homes. Activists say more than 100 were killed, all civilians. There are conflicting reports on who is responsible, some blaming the Syrian government, others the Islamist militant group, Jabhat al-Nusra. More than 60,000 people have been killed in the Syrian conflict in less than two years. The United Nations estimates that four million people inside Syria need humanitarian aid. Panos Moumtzis is the UN Refugee Coordinator for Syrian Refugees. He says the conflict has created the fastest growing regional humanitarian disaster in the world.
"The number one concern we have for inside Syria is the protection of civilians. We constantly hear reports and stories of displacement, but also when we interview refugees who have just crossed the border I'm afraid we constantly hear these horrific stories of their experiences and what they have gone through in order to reach safety and reach one of the neighboring countries."
More than 600,000 have fled Syria and many report rape as the primary reason their families left the country.
Anti-corruption protests end in Islamabad as Supreme Court orders arrest of Pakistani prime minister
In Karachi, Pakistan, schools and businesses shut down for several days of mourning following the killing of a lawmaker Thursday. Manza Imam of the Muttahida Qaumi Movement, or MQM was gunned down yesterday along with three of his guards, according to AFP. Also today in Islamabad a lead investigator overseeing the probe into corruption charges against Prime Minister Raja Pervez Ashraf was found dead. Police said he was found hanging in his house in Islamabad, according to the Times of India, adding a layer of uncertainty after a week of protests and political upheaval in the country. Monday, the Prime Minister removed a governor in Balochistan after protests over the killing of some 100 Shia in the district. And an estimated 20,000 protesters converged on Islamabad this week to protest corruption and call for reform ahead of upcoming elections. For more on some of these events we're joined by independent journalist Umar Farooq. He's written for The Nation and Salon and joins us today from Washington, DC.
Housing advocates say new mortgage rules from federal agency too lenient on banks
Rules released this week by the Consumer Financial Protection Bureau seek to crack down on the risky mortgage lending practices that contributed to the collapse of the housing market and make the process safer for borrowers. Federal regulators also reached a nearly $9 billion settlement with big banks over mortgage-related abuses. But many housing justice advocates are criticizing both developments for giving the banks legal protections from future lawsuits, and promising them billions more taxpayer dollars. FSRN's Alice Ollstein has more.
Maryland officials abandon plans for youth detention facility in Baltimore
Maryland officials are abandoning controversial plans to construct a new youth detention facility in the state's largest city of Baltimore. After facing public opposition and a steady drop in youth crime since 2007, officials of the Department of Juvenile Services and the Department of Corrections announced on Thursday that the state will instead renovate an older facility to house youth charged as adults. FSRN's Clayton Conn has more.
Seattle school refuses to administer controversial MAP test to students, citing costs to budget and classroom time
Across the country, parents and educators have long questioned the emphasis federal programs and public schools put on standardized tests. One of those tests is called MAP, or the Measure of Academic Progress, and multiple times a year thousands of students take the computer-based exam. But one school in Seattle is now refusing to administer the MAP test. FSRN's Jill Freidberg has more.