Newscast for Wednesday, January 16, 2012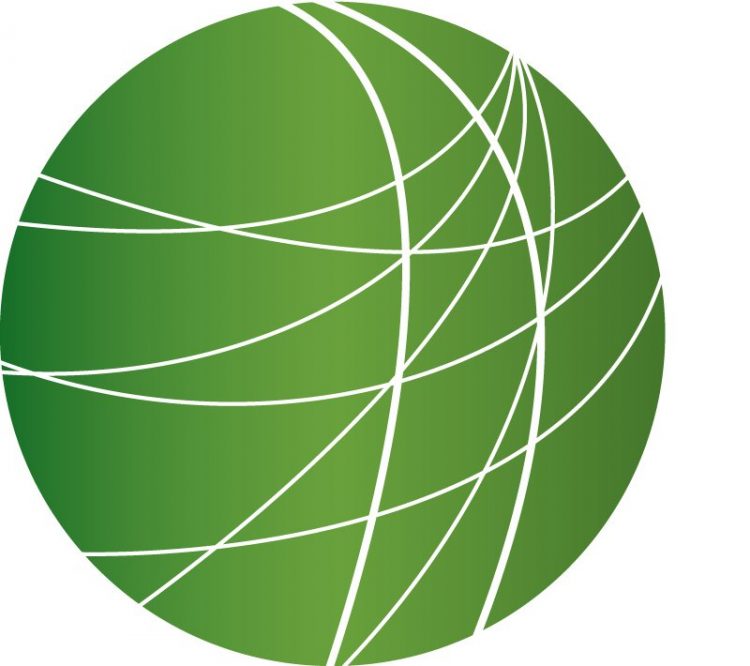 Obama's proposals on gun violence include ban on assault weapons, focus on mental health services
In the Philippines, seven-year-old's death by gunfire prompts calls for action
Haitians call for grassroots action in earthquake recovery, end to sexual violence in camps
Christian teachers face risks, challenges in Pakistan's tribal areas
HEADLINES
Rebels raid BP facility, take employees hostage in Algeria
Al Qaeda-linked militants in Algeria attacked a BP gas field today, taking as many as 40 hostages. Most of those taken were foreign nationals, including Americans. Two people reportedly died in the attack, which is being called retaliation for international intervention against Islamist rebels in Mali's north.
Idle No More protesters hold actions after unsatisfactory meeting with Canadian government
In Canada, more national actions are being held today as part of the Idle No More movement for Aboriginal rights.  The actions come after last Friday's highly anticipated meeting between Prime Minister Stephen Harper and some of the national aboriginal leadership, which led to more frustration in many communities.  FSRN's Aaron Lakoff has the story from Montreal.
Coordinated actions are taking place in dozens of Canadian cities and Aboriginal communities as part of the month-old Idle No More movement. In northern Alberta, the Lubicon nation set up check points on their territory to protest oil and gas extraction. Activists blockaded rail lines in the province of Manitoba, and a traffic slow-down at the US-Canadian border was planned this morning in Windsor, Ontario.
Anger and frustration are running high in many Aboriginal communities after what many consider to be a failed meeting between Prime Minister Stephen Harper and some national chiefs in Ottawa last Friday. Several chiefs boycotted the meeting because Harper set the agenda, and the Governor General, the Queen of England's representative in Canada, was not present as had been demanded.
Meanwhile, Chief of the Attawapiskat First Nation, Theresa Spence is in her 6th week of a fish-broth only hunger strike as she continues to push for a meeting with both the Prime Minister and Governor General.  The Idle No More movement is showing no signs of slowing down.  Already, the next national day of action is being planned for January 28th.  Aaron Lakoff, FSRN, Montreal.
Interior Secretary Ken Salazar to leave post in March
Interior Secretary Ken Salazar says he will leave his post of 4 years at the end of March.  In the announcement today, the Department touted Salazar's record of extending wildlife protections, including adding seven national parks, pushing offshore wind and solar energy programs, and addressing long-standing grievances by American Indians.  Salazar pushed the Obama Administration's "all of the above" energy policy and although he has not had the smoothest relationship with big energy and Republicans, he has not challenged them as much as environmentalists had hoped.  He led the opening of arctic waters for oil and gas exploration, but then just this month announced a probe into mishaps by Shell in the Arctic.  Environmental groups are calling for a suspension of all offshore oil and gas activities in the region.
New York passes first gun control law since Sandy Hook shooting
About a month after the mass school shooting in Connecticut, President Obama today announced his national strategy for combating gun violence in the US.  But the New York state legislature beat him to it, with the Governor signing a reform bill into law yesterday.  FSRN's Caroline Lewis reports.
New York Governor Andrew Cuomo tightened gun control in the state and set a precedent for the country when he signed the New York Safe Act on Tuesday evening.  This is the first gun related law to be passed in the US since the mass shooting at Sandy Hook Elementary School in December.  Governor Cuomo says the 13 new provisions for stricter gun control are just common sense.
"Seven bullets in a gun.  Why? Because the high capacity magazines that give you the capacity to kill a large number of human beings in a very short period of time is nonsensical to a civil society."
In addition to limiting bullet capacity, the bill calls for a state registry of private gun sales and universal background checks on all prospective gun owners, making it illegal to sell to anyone with a history of mental illness.  Some mental health professionals have objected to the law because of a new reporting requirement they say forces them to break doctor-patient confidentiality.  Caroline Lewis, FSRN, New York.
House approves Superstorm Sandy relief package
Last night, the US House passed an aid package for those hit by Superstorm Sandy.  The $51 billion dollars in relief will go to the recovery of New York, New Jersey and other places damaged by the storm.  Despite pleas from Democratic and Republican elected officials in the Northeast, the bill met strong resistance in the House where it became caught up in partisan budget debates.  The vote was relatively close, with 179 GOP representatives voting against it, complaining it contained non-recovery related allocations.
More than two months after Sandy made landfall, officials in the Northeast are examining the successes and failings of local government responses.  Advocates say changes need to be made to ensure the needs of people with disabilities are met in emergency situations.  New York's governor has suggested a registry that would let emergency workers know where special services may be needed, but Susan Dooha with the Center for the Independence of the Disabled doesn't think this goes far enough.
"A registry will not produce an ASL interpreter, an accessible cot, an accessible porta-potty, it won't insure safe evacuation, or preparation for sheltering in place.  And it will spend a lot of taxpayer dollars, without ensuring critical issues are dealt with in a planning process."
In some parts of New York most susceptible to flooding, the occupancy rate of people with disabilities is nearly twice the rate elsewhere.
FEATURES
Obama's proposals on gun violence include ban on assault weapons, focus on mental health services
President Barack Obama unveiled a set of gun regulation proposals today. They include an assault weapons ban, limits on high capacity magazines, strengthening mental health services and funding federal research on the causes of gun violence. The measures, developed by a federal task force, come in the wake of two more school shootings this week, at Hazard Community and Technical College in eastern Kentucky and the Stevens Institute of Business and Arts in St. Louis, Missouri. FSRN's Alice Ollstein has more.
In the Philippines, seven-year-old's death by gunfire prompts calls for action
Gun violence in other countries has also prompted calls for action. In the Philippines, a seven-year-old was killed after being hit by a stray bullet during celebratory gunfire on New Year's Eve. More than one million firearms were registered in the Philippines last year, and another 600,000 unlicensed weapons are in circulation, according to the police firearms and explosives office. Some are calling for stricter gun controls and even a gun ban. But legal gun holders argue there are other solutions to solve gun-related violence. FSRN's Madonna Virola reports from Caloocan City.
Haitians call for grassroots action in earthquake recovery, end to sexual violence in camps
Three years after Haiti's earthquake, hundreds of thousands remain without permanent shelter. Amid mounting criticism of the role that international NGOs and foreign corporations have played in reconstruction, grassroots organizations are calling for a more central role for Haitians. Soon after the earthquake, residents began organizing for measures to end rape and sexual violence against women in the sprawling tent camps. Though residents cite some progress, they say more needs to be done. For more, we're joined by Marie Saint Cyr, executive director of the Lambi Fund, which works with peasant-led community organizations in Haiti. She's also a board member with MADRE, an international women's human rights organization.
Christian teachers face risks, challenges in Pakistan's tribal areas
In the tribal areas of Pakistan, poverty and illiteracy remain key challenges. Access to quality education is hindered by the destruction of schools by militants, by displacement from violence and by a lack of qualified teachers. Tribal customs also play a role as families and elders oppose the empowerment education brings. In Khyber Agency, another element has come into play as some of the Christian minorities struggle to both teach and learn. FSRN's Jeannine Etter reads for our correspondent in Pakistan, Gabe Matthews.