Newscast for Monday, September 16, 2013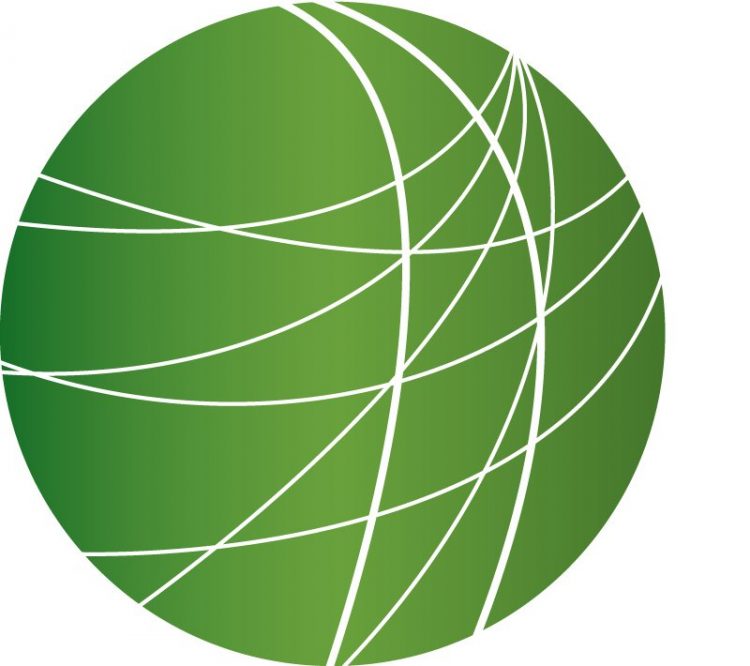 UN investigation finds evidence of chemical weapons use in Syria as push for diplomatic talks continues
Doctors and health professionals warn of medical crisis in Syria
Activists call for deeper reforms on anniversary of financial crisis
In Argentina, local residents raise concerns about reliance on GMO crops
HEADLINES
Mass shooting at D.C.'s Navy Yard; at least 12 dead, unknown number injured
At least  12  people are confirmed dead and an unknown number injured after a mass shooting at the US Navy Yard in Washington, D.C. this morning.  Police continue to search for two men in military style dress who they describe as "potential shooters," one other was killed at the scene.  Staff at the facility was told to shelter in place and schools in the area were placed on lock down. D.C. Police Chief Cathy Lanier.
"We are still doing an extensive search. This is a large base, we've got multiple agencies and multiple teams."
Despite earlier reports, the identity of the dead gunmen is not yet known.
Protests of recent election in Cambodia escalate after police kill demonstrator
In Cambodia, thousands of supporters of the country's opposition party rallied for a second straight day today, protesting the results of the disputed July 28 national elections. Longstanding leader Hun Sen claimed victory in that poll,  amid allegations of widespread voter fraud. Irwin Loy reports from the capital, Phnom Penh.
Prime Minister Hun Sen met with opposition leaders for five hours today. The talks with opposition rivals, Sam Rainsy and Kem Sokha, came at a critical point. Tension escalated Sunday, when police shot and killed a man at a roadblock meant to keep opposition protesters away from the city.
The leaders emerged Monday afternoon promising to keep the peace. The opposition gained little ground on what has been its chief demand: to hold an independent inquiry into the July election. But opposition spokesperson Yim Sovann said the ruling party did agree to look at crucial election reforms.
"We agreed to form a committee for the electoral reform – we need to amendment some laws related to the election, and also we have to have a new voter list."
During a late afternoon rally before thousands of supporters, opposition members framed it as a hard-won victory. Either way, the situation could come to a head next week. That's when Hun Sen is promising to convene the first session of the new National Assembly, and the opposition is threatening a boycott without further reforms. Irwin Loy, FSRN, Phnom Penh.
Colorado flood waters begin to abate but there's still a chance of more rain
Flood waters are receding in Colorado,  though there is a 30% chance of thunderstorms today and the national weather service has extended a flood watch until 7pm mountain time tonight.  Joel Edelstein reports.
Chinook helicopters are in the air as the relief effort is now focused on rescuing people stranded in mountain communities due to blocked roads. Since Sunday morning the number of people not accounted for has fluctuated from 212 to 430.
Transportation officials expect repair of the extensive damage to structures and roads will take months. And no one knows the possible long term effects of contamination from fracking fluids associated with flooded oil and gas wells or from plutonium residue uncovered by flooding in the area of the Rocky Flats former nuclear weapons plant south of Boulder. Joel Edelstein, FSRN, Boulder.
Court issues injunction on transport of megaloads through Nez Perce lands
A  federal judge in Idaho has blocked General Electric from transporting enormous loads of equipment along a rural highway on their way to the Alberta tar sands. Leigh Robartes has more.
The Nez Perce tribe and environmental group Idaho Rivers United  sued the Forest Service, saying they had failed to use their authority to stop the first general electric megaload from using the highway in August.  Twenty-eight Nez Perce tribal members, including eight out of nine tribal Executive Committee members were arrested last month for standing in U.S. Highway 12, blocking the nearly 650,000 pound tar sands shipment from entering the Nez Perce reservation.
Nez Perce tribe executive committee member Brooklyn Baptiste said besides protecting treaty rights in Idaho, stopping the loads is also an act of solidarity with Canadian First Nations tribes.
"They're way of life, they're belief systems (are) all tied to the environment. When that environment gets disrupted or annihilated completely and unrepairable, that all effects the way those tribes, the First Nation's future operates. They're no longer connected to a land that's been decimated."
The ruling means that before megaloads are allowed to travel the 100-mile long, federally designated wild and scenic river corridor, the Forest Service must consult with the Nez Perce tribe and conduct a study of the 'intrinsic values' of the land. Leigh Robartes, FSRN, Moscow, Idaho.

NC police officer kills unarmed black man seeking help after a car accident
A North Carolina police officer is charged with voluntary manslaughter today, after shooting an unarmed black man over the weekend.  Early Saturday morning, 24-year-old Jonathan Ferrell knocked on the front door of a house in Charlotte, apparently to ask for help after crashing his car. The resident called police. According to a police spokesperson, when officers arrived Ferrell ran toward them. They tased him. When he continued to approach them, Officer Randall Kerrick  shot and killed the former Florida A & M football player.
NY police officers shoot at delirious pedestrian; miss target but hit bystanders
And in New York police officials are investigating after officers fired  at a disoriented pedestrian who was flailing through traffic. When the man pulled his hand out of his pocket and mimed shooting, police fired their weapons. They missed the man, but hit two bystanders, knocking one of them from her walker.
FEATURES
UN investigation finds evidence of chemical weapons use in Syria as push for diplomatic talks continues
The United Nations team investigating the alleged chemical weapons attack that took place in a Damascus suburb last month released a 38-page report on their findings today. Investigators concluded that chemical weapons were used on a relatively large scale in the August 21 attack against civilians, including children. The report cites evidence of Sarin in blood and urine samples of survivors, on surface-to-surface rockets and near the sites of the attacks.
UN Secretary General Ban Ki Moon spoke to reporters today after meeting in a closed session of the Security Council.
"There must be accountability for the use of chemical weapons; any use of chemical weapons by anyone, anywhere is a crime. But our message today must be more than that: do not slaughter your people with gas. There must be also no impunity for the crimes being committed with conventional weapons."
Ban Ki Moon also expressed concerns about arms flowing into the region as atrocities are committed by both sides. As fighting continued on the ground in Syria, the head of the International Commission of Inquiry Sérgio Pinheiro addressed the UN Human Rights Council with similar concerns. He said neither side was respecting the rules of engagement during war.
"Failure to bring about a settlement has allowed the conflict not only to deepen in its intransigence but also to widen – expanding to new actors and to unimaginable crimes. Neither law nor decency has restrained the behavior of the parties. Influential states have an obligation to ensure that the parties to the conflict comply with the laws of war. "
Over the weekend, US and Russian negotiators reached an agreement on chemical weapon disarmament by the Syrian Regime. And the UN said it received documents from Syria on Saturday in its initial steps to join the 1992 Chemical Weapons ban treaty. But despite the diplomatic progress, Secretary of State John Kerry continued to warn of possible military action. He spoke from Paris along with the French and British foreign ministers.
"We will not tolerate avoidance or anything less than full compliance by the Assad regime to the core principles of what has been achieved here. If Assad fails to comply with the terms of this framework, we are all agreed, and that includes Russia, that there will be consequences."
UK Foreign Minister William Hague said that a diplomatic path was still being pursued to end the crisis.
"Our goal remains to convene a second Geneva conference, to bring all sides together, to agree to a political solution to the conflict and we will work with Russia to bring that about as soon as possible."
Doctors and health professionals warn of medical crisis in Syria
As diplomatic negotiations continue, many remain concerned about the living conditions for Syrians. Doctors and medical workers around the world are warning of a humanitarian crisis in Syria, where the conflict continues to severely restrict access to vital medicine and health care. In an open letter published today in the medical journal The Lancet, more than 50 health professionals called on the world community to immediately address the crisis, saying fighting has devastated the country's hospitals, putting at risk civilians who seek life-saving care.
For more, we're joined by Ron Waldman, professor of Global Health at George Washington University, president of the Board of Directors of Doctors of the World USA. He's one of the signatories of today's letter in The Lancet.
To view the full text of the letter in The Lancet: http://www.thelancet.com/journals/lancet/article/PIIS0140-6736%2813%2961…
Activists call for deeper reforms on anniversary of financial crisis
This week marks two anniversaries in recent US economic history. The 2008 financial crisis and the 2011 birth of the Occupy Movement. While some current and former lawmakers say the Executive Branch has dragged its feet on crucial reforms, Occupy activists point to the need for alternatives to capitalism in the wake of government and corporate failure. On Capitol Hill, FSRN's Alice Ollstein has more.
In Argentina, local residents raise concerns about reliance on GMO crops
Soy beans and soy derivatives make up about 25 percent of Argentina's exports, and over 90 percent of the country's soy crops are genetically modified.  Some activists say that these genetically modified plants and the herbicides that accompany them hurt both environmental and human health. But soy farmers and multinational agricultural companies have substantial political clout in Argentina, so environmentalists are struggling to make their voices heard. From Buenos Aires, FSRN's Eilís O'Neill has more.