Newscast for Tuesday, January 15, 2013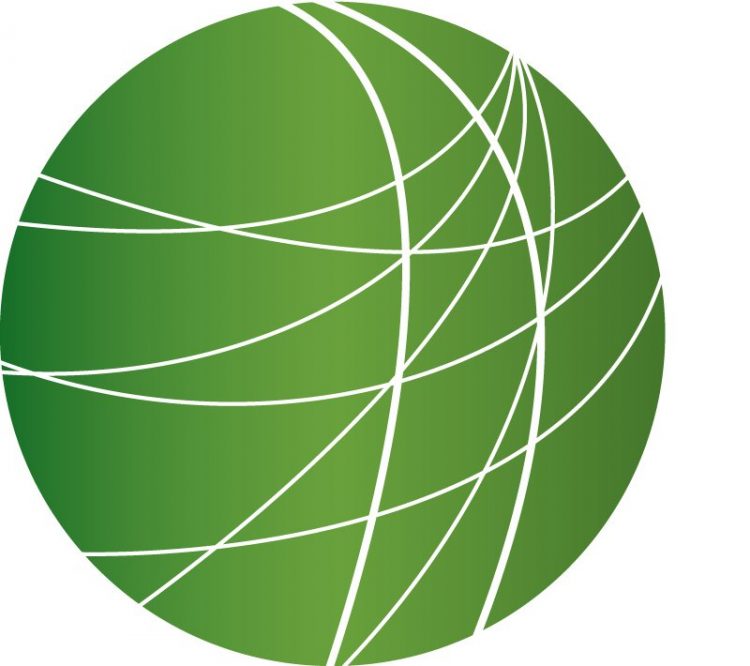 At Connecticut Walmart, protesters call for end to sales of assault weapons
Nuclear watchdogs urge NRC's study on nuclear waste to include key safety concerns
New York public school bus drivers plan strike Wednesday
Israeli soldiers evict activists in Palestinian settlement near Jerusalem
Millions of domestic workers vulnerable to harsh conditions across the globe
Mumia Abu Jamal on the passing of defense lawyer, David Wycoff
HEADLINES
Dozens dead in blasts at Syria's University of Aleppo
In Syria today, as many as 82 people were killed when explosions rocked  the University of Aleppo. Both sides are blaming the other for the blasts. The city's mayor said another 160 people were injured on the campus that is home to students as well as 30,000 people who have sought refuge there. According to a report out yesterday by the US-based International Rescue Committee, they are among 2.5 million internally displaced and another 600,000 people who have fled the country, many of whom have done so in fear of rape. Also yesterday, Doctors without Borders said that at least 20 people died in an attack on a market and another 100 were hurt. Local medical staff were unable to provide care, because of airstrikes on heath care facilities earlier the same day.
Study says laws limiting access to abortion result in legal action against women
As the 40th anniversary of Roe v. Wade approaches, a new peer-reviewed study finds that laws designed to limit abortion rights are having far reaching effects, beyond limiting access to abortion. The researchers found more than 400 criminal and civil cases between 1973 and 2005 where abortion and personhood laws were used to arrest women, incarcerate them, and force them to submit to medical exams and sometimes procedures. Study co-author Jeanne Flavin says most of the women were charged with felonies. "These arrests disproportionately took place in the South and they involved low income women and African-American women. African-American women were far more likely than other women to be reported to the police or the criminal justice system by their healthcare providers. Authors say they know of another 250 cases that have happened since 2005. The study was published today in the Journal of Health Politics, Policy and Law.
France to deploy more forces to Mali as West African troops prepare to enter the battle
France today said it intends to increase the number of troops on the ground in Mali. Leaders in Europe are still limiting their involvement to logistical support, but military officers in West Africa say their soldiers will soon enter the fight. FSRN's Aidan O'Donnell reports.

Nigerian officers say the first troops from a joint West African force will be deployed to Mali in the coming days, and that Nigeria's own contingent will be increased from 600 to 900 soldiers. The troops will join others from Ghana, Senegal, Guinea, Burkina Faso, Niger and Togo to make up a total force of more than 3,000. In Europe today, German Chancellor Angela Merkel and the EU's Catherine Ashton outlined a plan to provide strictly logistical and humanitarian support. But Belgium has promised a small force of soldiers and military supplies. President Francois Hollande said France's aim is to stop what he called "terrorist aggression," to make the capital Bamako safe and restore Mali's territorial integrity. "When a country is attacked by terrorism, when a country appeals to France, when the Africans ask us to be there, when the world – which doesn't necessarily have the same capacity or speed to intervene – gives us international legality to do so, then France has to be there. And I took this decision – which wasn't easy – but if we hadn't taken it, Mali would no doubt be under the control of terrorists."  In Mali overnight French air raids continued after northern fighters advanced to take the town of Diabaly, about 250 miles from the capital. Aidan O'Donnel, FSRN.
Sri Lanka replaces impeached Chief Justice removing first female to hold the post
Sri Lanka today finalized impeachment efforts against the country's first female Chief Justice by replacing her. The Justice had challenged a move by the government to consolidate power, drawing the ire of the President. FSRN's Ponniah Manikavasagam reports.

President Mahinda Rajapakse appointed a close ally to replace Chief Justice Shirani Bandaranaike. Supporters protested her dismissal by blowing out candles in unison to symbolize the death of the judiciary. The US and other international observers have criticized what appears to be a politically-motivated attack. State Department spokesperson Victoria Nuland. "This impeachment raises serious questions about the separation of powers in Sri Lanka, which is a fundamental tenant of healthy democracy." The new Chief Justice, Mohan Peiris, has been prominent in defending Rajapakse's government from allegations of human rights violations and enforced disappearances. Critics say appointing a supporter to the post gives the President control over the judiciary. Ponniah Manikavasagam, FSRN, Sri Lanka.
Pakistan High Court orders  Prime Minister's arrest amid political instability and public protests
And Pakistan's Supreme Court ordered the arrest of the country's Prime Minister today. Raja Pervez Ashraf  and 16 others are accused of corruption. The arrest comes as the streets of Islamabad are filled with tens of thousands of followers of a populist Muslim leader calling for the government to resign. And opposition leader Imran Khan is threatening national protests if a caretaker government is not put in place in the next eight days.
FEATURES
At Connecticut Walmart, protesters call for end to sales of assault weapons
This week, families in Newtown, Connecticut observed the one-month anniversary of the mass shooting that claimed 28 lives, including 20 children and the shooter. The tragedy is sparking calls for policy changes on the local, state and federal levels—with some anti-violence advocates pressuring elected officials for better laws, and others confronting the private corporations that profit from gun sales. FSRN's Alice Ollstein reports.
Nuclear watchdogs urge NRC's study on nuclear waste to include key safety concerns
A coalition of nuclear watchdog groups and environmental organizations filed comments today with the Nuclear Regulatory Commission, urging it to more thoroughly study storage of nuclear waste. The groups say the NRC's decision to shorten the study period to less than two years from up to seven isn't enough time to adequately assess spent fuel storage risks Nuclear waste remains highly radioactive for many years and poses contamination risks to public health and the environment.
The NRC is required by law to issue an Environmental Impact Statement on long-term storage. Speaking on a telephone call to reporters today, Dr. Arjun Makhijani, president of the Institute for Energy and Environmental Research, said that the nuclear industry's trade group, the Nuclear Energy Institute had pushed for the shorter process, despite concerns.
"In my opinion it is very likely that it will take ten years or more to produce the data and then to do the analysis. So two years simply doesn't allow the data to be gathered because the data simply doesn't exist on some of the most essential points."
Joining us now to discuss today's filing is Diane Curran, an environmental attorney who represents the watchdog groups. She joins us from Washington, DC.
New York public school bus drivers plan strike Wednesday
Eight thousand public school bus drivers in New York City plan to go on strike starting Wednesday. They are staging the action in opposition to attempts by the city to cut its union work force. FSRN's Peter Rugh has more.
Israeli soldiers evict activists in Palestinian settlement near Jerusalem
Israeli soldiers attacked and evicted activists. Today who were attempting to re-establish a Palestinian settlement near Jerusalem. Last week, Palestinians erected the tent village called Bab al Shams, which means gate of the sun, where Israel is planning to construct several thousand Israeli settlement homes. FSRN's Ghassan Bannoura has the details.
Millions of domestic workers vulnerable to harsh conditions across the globe
Across the US and the world, tens of millions of people work as domestic employees, including as nannies, house cleaners, and gardeners. But many of them face challenges in the workplace, including long hours, low wages and harsh conditions. The International Labour Organization, or ILO, recently released a report on the issue, finding more than 50 million domestic workers around the globe. The agency is calling for more rights and respect for domestic workers. UN Radio's Dianne Penn reports.