Newscast for Friday, January 25, 2013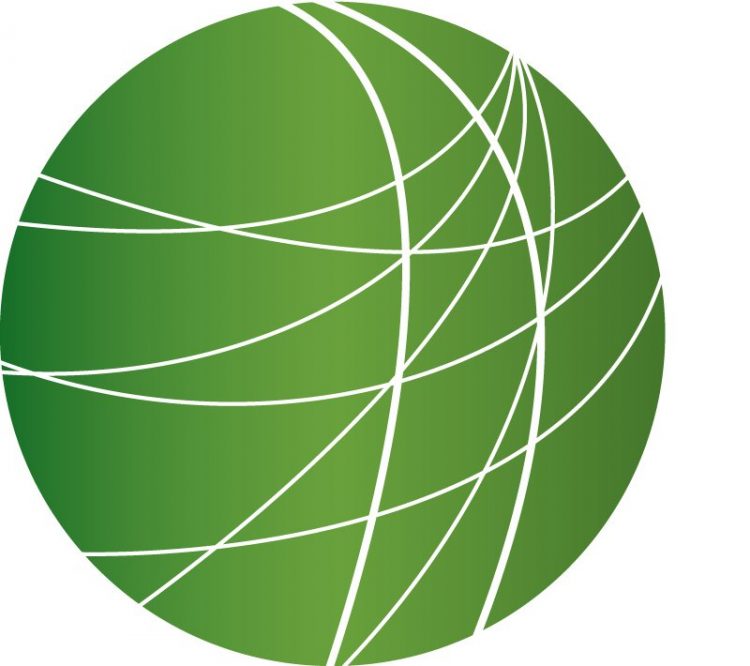 US sends ex-CIA analyst to prison in case that brought light to Bush Administration torture
New federal assault weapons bill aims to close loopholes of expired ban
Youth of color, hit by high unemployment, face challenges in slow economic recovery
Indian Point ruling could lead to more regulation of nuclear fire safety exemptions
HEADLINES
Egyptians mark second anniversary of revolution with protests
Thousands of protesters were out in the streets of the Egyptian capital today marking the second anniversary of the largely peaceful revolution that deposed long-time leader Hosni Mubarak. The demonstrations were violent in places and international media report that more than 100 people were injured. Many of the protesters were secular opponents of the newly-elected Islamist government of Mohammed Morsi. Yesterday Amnesty International criticized the Morsi government of not doing enough to prosecute those responsible for the deaths of protesters during the 2011 demonstrations.
Russia passes anti-gay "propaganda" law
A federal ban on spreading the so-called "propaganda" of homosexuality to children passed its first review of the Russian lower house of parliament today. Similar bans have been passed in several cities throughout Russia, and today's vote signals it will soon be put in place nationwide. FSRN's Ekaterina Danilova reports.
Only one member of parliament voted against the measure, as protests by a group of LGBT rights advocates happened outside. The activists were attacked with eggs and paint by others who had come out to support the law. Police arrested 20 of the LGBT activists. Natalia Tsymbalova is a member of group "Alliance of Heterosexuals for LGBT Equality." She said the stated objective of protecting children is another example of the state using children to forward its agenda. "This law will actually hurt children, because it will cause an increase in suicides among teenagers, as psychologists predict. In addition, this law has almost fascist characteristics because it divides people into first and second classes." The second review of the law is scheduled for May. LGBT activists are organizing a rally in February to oppose the law. Ekaterina Danilova, FSRN, Russia.
LGBT rights advocates see victories in the UK and Rhode Island
In more encouraging news for LGBT rights, British lawmakers today introduced a law that would legalize same-sex marriage. The first vote on the law is expected in early February. In addition, the Rhode Island House of Representatives pass marriage equality legislation by a wide margin yesterday. The bill now moves to the Senate, where it faces greater opposition.
Mumbai terrorist sentenced to 35 years in Chicago
Indian authorities are calling for harsher punishment for an American man convicted of helping plan the Mumbai terrorist attacks if 2008. Late yesterday, a federal judge in Chicago sentenced David Headley to 35 years in prison for his part in what India considers its own 9/11. The three-day siege of locations around the city left more than 160 people dead. FSRN's Jay Sapir reports from Illinois.
Pakistan-educated American David Headley used his clean-cut appearance and a video camera to map detailed targets for the three day killing spree.  The 35-year sentence is causing controversy. Many feel Headley should have been dealt with as harshly as those who attacked the Twin Towers in New York. But defense lawyer Rob Seeder and Assistant US Attorney Gary Shapiro both indicated, despite the horrific crime, the lesser sentence could actually prevent future mass attacks.
Seeder: "David Headley's letter to the judge expressed his sincere remorse, what led him to do this and how sorry he was."
Shapiro: "We were trying to come up with a sentence that was incredibly severe, yet left some incentive for future cooperators to look at and think at least I can get some benefit by helping the United States government."
Notably, Headley turned over an accomplice who provided support for the planned murder of Danish newspaper employees who ran cartoons lampooning the prophet Mohamed. Thursday's sentence spared Headley harsher possibilities like life in prison and extradition to India. Jay Sapir, FSRN, Chicago.

Senate passes weak filibuster reform
The US Senate passed two reforms Thursday night aimed at reducing partisan gridlock. While President Obama praised the rule changes as a "positive step," lawmakers from both parties remain critical. On Capitol Hill, FSRN's James Helmsworth has more.
The Senate's new rules limit filibusters on "motions to proceed" to four hours, which could allow Congress to begin debating bills more quickly. The resolution, crafted by leaders from both major parties, also included a 2-year guarantee allowing the Republican minority a minimum number of amendments to any legislation. Yet the reforms fall short of the changes some political accountability groups desired. Common Cause, which is currently suing the Senate for its use of the filibuster, called this compromise bill a "capitulation." Many Democrats have also been calling for more sweeping reforms, siting several bills, like the DREAM Act, that were killed by the filibuster. One proposed plan would have reinstated the talking filibuster, in which Senators must speak on the floor to block a vote on a bill. Another proposal would have made it significantly more difficult for a filibuster to be sustained.  A handful of Senate Republicans voted against the deal, claiming it will disempower the minority. James Helmsworth, FSRN, Washington, DC.
FEATURES
US sends ex-CIA analyst to prison in case that brought light to Bush Administration torture
A federal court in Virginia sentenced ex-CIA analyst John Kiriakou to more than two years in prison this morning, for revealing the name of a covert agent. Kiriakou was the first federal agent to speak publicly about the Bush Administration's torture program. Transparency and human rights advocates have criticized the Obama Administration for prosecuting federal employees like Kiriakou, while at the same time pardoning those responsible for the crimes they expose. FSRN's Alice Ollstein spoke to Kiriakou and his attorney this week, and files this report.
New federal assault weapons bill aims to close loopholes of expired ban
Vice President Joe Biden traveled to Richmond, Virginia today to hold a roundtable event on the administration's efforts to reduce gun violence. His visit comes a day after Senator Dianne Feinstein introduced a federal assault weapons ban, starting a contentious debate on the federal legislation. Biden spoke with the public about the ban in an online video chat.
"Police organizations overwhelmingly support it because they get outgunned. They are outgunned on the street by the bad guys and the proliferation of these weapons."
Feinstein's bill would ban the sale, transfer, manufacturing and importation of military style semi-automatic rifles and high capacity magazines that carry more than 10 rounds. It lists 157 types of weapons that would be banned. It excludes more than two-thousand models of guns that would still be legal for hunting and sporting. The path to becoming law is fraught with challenges as Republican and some Democratic lawmakers have criticized it. In addition, the powerful NRA lobby has vowed to fight its passage. For more, we're joined by Benjamin Van Houten, managing attorney at the Law Center to Prevent Gun Violence. To view the full text of the 2013 bill: http://www.feinstein.senate.gov/public/index.cfm/assault-weapons
Youth of color, hit by high unemployment, face challenges in slow economic recovery
Across the country, millions of Americans remain without work. But some groups – including youth and people of color – continue to have much higher unemployment rates. The official unemployment rate for youth aged 20 to 24 is just over 13 percent, about five points higher than the national average. The high joblessness rate among youth is exacerbated by the fact that many do not finish high school on time or are unprepared for college. Unless something is done to address the problem, youth advocates say this growing trend will have far-reaching implications. FSRN's Leilani Albano reports.
Indian Point ruling could lead to more regulation of nuclear fire safety exemptions
Champions of nuclear transparency are claiming a major victory this month in a challenge to fire safety exemptions granted by the US Nuclear Regulatory Commission. The agency has issued hundreds of exemptions to nuclear plant operators over the years. The ruling could curb the process, by requiring greater transparency before exemptions can be granted. FSRN's Peter Rugh has more.