Newscast for Monday, January 14, 2013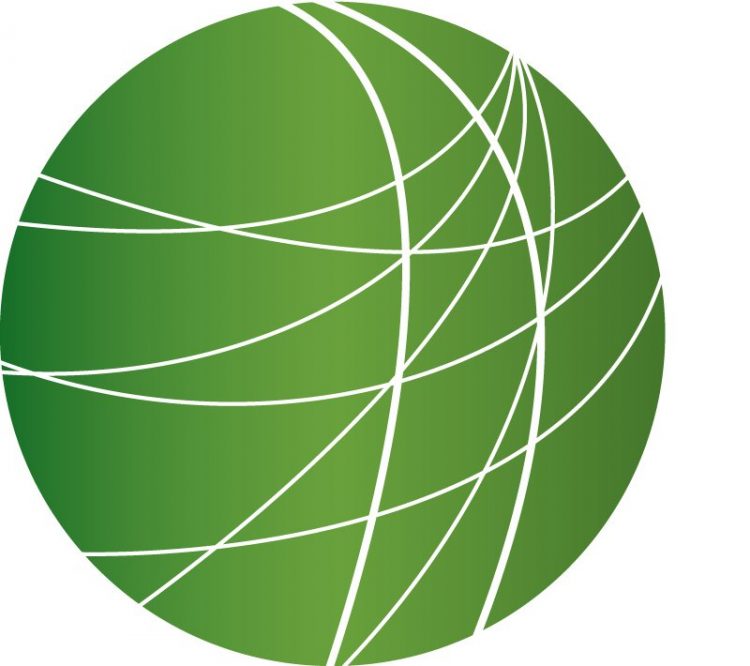 Death of Internet activist Aaron Swartz sparks scrutiny of federal action, calls for increased online access
Residents of hard-hit New York and New Jersey rally for Superstorm Sandy aid
France's aerial attacks on Mali expand as aid groups warn of risks to civilians
Funding cuts threaten UK senior day care centers
HEADLINES
Chicago mayor orders city pension funds divest of any assault weapons holdings
Chicago Mayor Rahm Emmanuel today directed his staff to review the city's pension funds for investments in companies that manufacture or sell assault weapons and to sell off any such holdings. In a statement, Emmanuel said the city cannot  "…support or invest in companies that profit from the proliferation of assault weapons and the violence these guns bring to our communities." Further, the Mayor said he will encourage mayors across the country to follow suit.
More brutal gang rapes in India; defendants in last month's Delhi attack appear in court
In India, officials are investigating more brutal gang rapes and murders as protesters and politicians continue to call for stricter laws and increased public education about violence against women. Shuriah Niazi has details.
Five men accused of the gang-rape and murder of a Delhi medical student last month appeared at the district court in New Delhi today amid heavy security. The five accused face charges of abduction, gang-rape and murder. The medical student died in a Singapore hospital two weeks after rape. The court delayed a decision on fast-tracking the case. Despite public outrage and calls for tough rape laws and better police protection, sexual assualts continue. In Punjab state, a 29-year-old woman was raped by seven men, again on a bus. The victim was kidnapped by the bus driver and conductor, taken to an isolated place and gang-raped. Police have arrested five people so far. And in another horrific case in Bihar, a forty-five year-old woman was gang-raped, killed and then her body was hung by her sari from a tree. The attack took place after she after she got off a trian in Bhagalpur district. Shuriah Niazi, FSRN, India.
Protests in Russia against new law banning US citizens from adopting Russian children
In Russia, tens of thousands took to the streets in major protests this weekend – this time against a new law that bans adoptions by Americans. Opponents call the measure "anti-child," and hundreds of thousands have signed petitions calling for the ban to be lifted and the lower house of Parliament to be dissolved. Ekaterina Danilova reports.
More than 20,000 people marched in Moscow, and about 1,000 came to the rally in St. Petersburg on Sunday. Mikhail Makarov is a member of the "Solidarity" movement for democratic reform. He said fewer and fewer people in Russia are able to adopt orphans, especially those with health problems. "Our salaries are much lower, so if an expensive treatment is necessary, most of our families couldn't afford this." Natalia Martjakova attended the protest in St. Petersburg. She said Russia's passage of  the law was an inappropriate reaction to the U.S. government's ban on visas for Russian officials tied to human rights abuses. "A symmetrical response could be to ban the entry of American officials who violated the human rights of Russian citizens, for example. But no way a game with children – that's not right." Child welfare advocates will continue to collect  signatures on the petitions will continue until  the 1st of February. Ekaterina Danilova, FSRN, RussiA.
Hundreds of political prisoners freed in Georgia under new amnesty bill
In Georgia, hundreds of political prisoners were freed from jail yesterday under a highly controversial amnesty law. FSRN's MJ del Valle reports from Tbilisi.
Nearly 200 people were released from prison yesterday, just one day after a contentious amnesty measure was signed into law. In late December the bill was vetoed by President Mikheil Saakashvili, but Parliament overrode his action. The prisoners had been convicted of high treason, military mutinies or spying for Russia. But according to the new Georgian Parliament, they were political prisoners. Another 3,000 inmates are expected to be released in coming weeks. They represent about 15% of the country's entire prison population. Almost 14,000 more will see their sentences significantly reduced. Georgia's human rights ombudsman, Ucha Nanuashvili, called the release "historic," but President Saakashvili warned of grave consequences of what he says is a "mass release of criminals." Georgia has had until now one of the world's highest incarceration rates.  MJ del Valle, FSRN, Tbilisi, Georgia.
Nigeria arrests leader of militant group Boko Haram
The Nigerian military says it has arrested a leader of Boko Haram, the Islamic militant group blamed for the killings of hundreds of civilians. FSRN's Samuel Okocha reports.
According to a military statement, Nigerian troops captured Mohammed Zangina shortly after midnight on Sunday in the city of Maiduguri. The military says Zangina is a member of the movement's governing body, and has coordinated most of the suicide attacks and bombings in northern several cities including the Nigerian capital Abuja. But a current affairs analyst Yinka Salam tells FSRN that the government should focus on dialogue rather than arrests. Boko Haram is fighting to impose Sharia law across Nigeria. The group has claimed responsibility for various attacks against churches and other establishments since 2009. Last year, more than 600 people were killed in attacks blamed on the group. Samuel Okocha, FSRN, Lagos.
FEATURES
Death of Internet activist Aaron Swartz sparks scrutiny of federal action, calls for increased online access
On Monday, federal prosecutors filed to dismiss charges against open-Internet activist Aaron Swartz, who hung himself on Friday in New York. Swartz was 26 years old. Federal authorities had charged him with illegal access to millions of academic articles through services at the Massachusetts Institute of Technology and he was facing decades in prison. MIT's president sent an email to the school on Sunday, saying he has launched an analysis of the school's role in the incident. The death of Swartz has also sparked calls for action on the issues of free access to information that he championed. In Washington, FSRN's Alice Ollstein reports.
Residents of hard-hit New York and New Jersey rally for Superstorm Sandy aid
Hundreds of residents rallied in New York and New Jersey this weekend, where communities were hard hit by Superstorm Sandy. They're hoping to pressure Congress to pass tens of billions of dollars in aid for storm survivors. FSRN's Jaisal Noor reports.
France's aerial attacks on Mali expand as aid groups warn of risks to civilians
French forces expanded air assaults in Mali today, from the north into the central region of the country. Despite the stepped up bombardment, rebels advanced on the town of Diabaly in a march toward the capital, according to France's defense minister and media reports from the area. France has deployed more than 500 troops in the country, most of them in Bamako, the capital to the south. France began the assault last Friday, warning that some of the militant groups in the north of the country had ties to Al Qaeda and threatened the region. The US said it is considering sending drone surveillance and intelligence to support the effort. Last month, the Security Council authorized a one year military mission led by African forces in the country and the Council took up the issue again today. As the military situation escalates, aid groups warned of more people displaced by the fighting and disruption in access to the limited medical services in the region. For more, we're joined by Dr. Greg Elder, deputy director of operations for Doctors without Borders. He joins us from Paris.
Funding cuts threaten UK senior day care centers
In the UK, advocacy groups are voicing concern over decreased funding for the country's seniors. The number of people 65 and older is projected to increase by more than 23 percent over the next decade, and critics say the government is failing to address the needs of the country's aging population. One of the services that's seen reductions is day care centers, which support older people who are living on their own. Without them, advocates say older people are left without an important support system. FSRN's Gloria Khamkar reports.