Newscast for Friday, February 01, 2013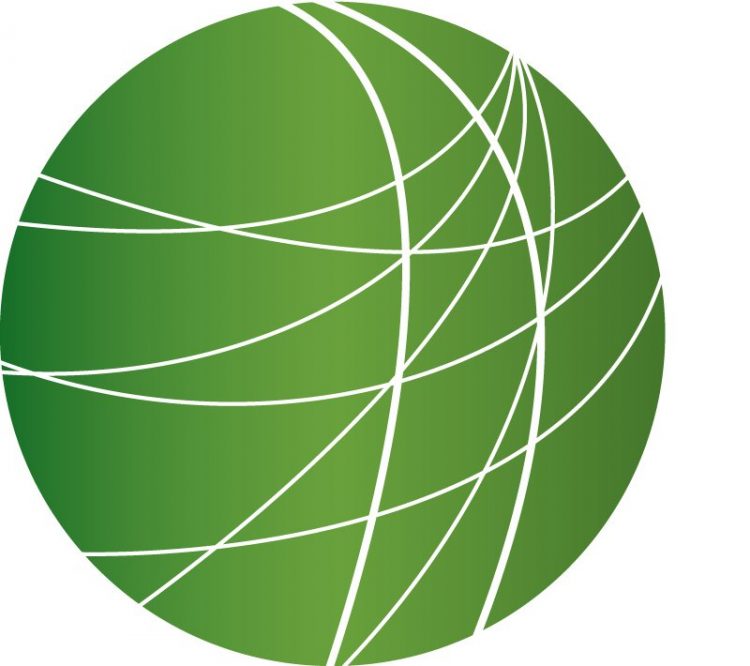 As Obama adds to second term team, questions rise on nominees' links to financial giants, torture and targeted killings
Keystone protesters settle Transcanada SLAPP suit, but opposition against Texas pipeline continues
Colorado students organize to expand anti-bullying school policy
In the Netherlands, court case draws attention to role of "ethical hackers" in cybersecurity
HEADLINES
US Embassy suicide attack in Turkey leaves one guard dead
A suicide bomber attacked the US Embassy in the Turkish capital Ankara today, killing himself and a security guard at a perimeter checkpoint. The US says recent security upgrades at the Embassy contributed to the low number of casualties in the bombing. FSRN's Gayatri Parameswaran report.
The suicide bomber detonated his explosive device at a security checkpoint at the side entrance to the embassy.  Apart from the two dead, several Turkish civilians were left injured in the incident. No group has claimed responsibility for the attack, but the Turkish interior minister told media the suicide bomber could have been a member of an illegal leftist group.  Some officials suspect the involvement of the anti-west Marxist group DHKP-C, the Revolutionary People's Liberation Party-Front. The US State Department said it is working with the Turkish national police on the case. The US has warned its citizens in Turkey not to visit diplomatic missions until further notice.  With additional reporting from Felix Gaedtke, I'm Gayatri Parameswaran, FSRN, Istanbul.
Rights groups chronicle continuing human rights abuses in Mali conflict
Reports of human rights abuses continue to emerge from Mali.  Amnesty International and Human Rights Watch say there have been civilian casualties from French airstrikes, and both Mali government troops and northern militants have committed extrajudicial executions and other human rights violations. Some captured militants have reported torture at the hands of government troops.
Dozens dead after explosion at Mexican state oil company
An explosion at a Mexico City office of the state oil corporation Petroleos Mexicanos, or PEMEX, has left 32 people dead and injured more than 100. Officials still have not released many details of the Thursday blast, including the cause. Rescue efforts continued today.
Mexican campesinos protest genetically modified corn
Staying in Mexico… Thousands of campesinos, union members, environmental activists and students marched in Mexico City late yesterday, protesting the introduction and cultivation of genetically modified, or GM corn.  More than 50 people participated in a week-long fast which culminated Thursday in a 4000-person march. The protesters called on President Enrique Peña Nieto to reject pending permits from Monsanto, DuPont and Dow to plant giant tracts of genetically modified corn in northern Mexican states.
"The people cannot eat contaminated corn. That's why the Mexican people protest. We've had enough of the governments that deceive the people every day, while saying it will help and things will improve. These are lies. They are just selling out the Mexican people."
If the permits go through, it will be the first time GM corn will be harvested on a wide scale in Mexico. FSRN's Andalusia Knoll and Vladimir Flores contributed to this report.
National labor board drops Walmart claim against union
The National Labor Relation's board had suspended a complaint filed by Walmart against the United Food and Commercial Worker International Union and the Walmart employees' group, OUR Walmart.  FSRN's Jim Pullen has more.
Walmart's complaint alleged that the UFCW and OUR Walmart violated labor laws by running pickets aimed at organizing workers for more than 30 days.  The commercial worker's union told the labor board that the actions weren't demands for collective bargaining representation.  They also agreed to not picket stores for 60 days. However, according to UFCW Communications Director, Jill Chasen, the union still intends to support OUR Walmart's efforts, and that support may include picketing.
"There are Walmart associates on a daily basis taking all kinds of actions together, whether it be small group meetings in their homes, online activity, prayer vigils, meetings in churches, outreach to consumers. You know the activity they choose to take, takes many, many forms and the UFCW is right there supporting them with many, many ally organizations right behind them."
Calls to Walmart have not been returned.  Walmart's complaint was filed before a string of Black Friday protests.  Labor union members and the public joined employees at dozens of stores nationally to protest low wages, lack of sick leave, and unfair schedules.  OUR Walmart also alleged that the retail giant was retaliating against employees who were speaking out.  Jim Pullen, FSRN.

Oregon terrorism suspect convicted despite entrapment claims
An Oregon man arrested in a federal sting operation has been convicted of terrorism, for planting an FBI-supplied bomb at a 2010 Christmas tree event in Portland.  Mohamed Mohamud was a teenager at the time, and the defense's argument that the US government entrapped him did not sway the jury.  Similar FBI sting operations have yielded comparable verdicts.  The FBI began tracking Mohamud when he was 17, when it was discovered he had been trading emails with an Al Qaeda leader.
Secretary of State Hillary Clinton says goodbye to the State Department
And finally… That's the greeting that met Hillary Clinton as she stepped before State Department employees to give her farewell address.  Today she departs as the 67th US Secretary of State after four years of work in Washington and around the globe.  Clinton said she was proud of her work and confident about the direction of US diplomacy. She addressed today's bombing outside the Embassy in Ankara, Turkey and the ongoing challenges and "difficult days" ahead.

"I know that the world we are trying to help bring into being in the 21st Century will have many difficult days, but I am more optimistic today than I was when I stood here four years ago."
Clinton said she'd continue to be an advocate for the work of the department from outside.  John Kerry was sworn in as the next Secretary at a ceremony this afternoon.
FEATURES
As Obama adds to second term team, questions rise on nominees' links to financial giants, torture and targeted killings
The transition to president Obama's second term administration continues to take shape with the departure of More federal agency heads Federal Trade Commission Chair Jon Leibowitz and Energy Secretary Stephen Chu both announced Friday that they will be stepping down. President Obama has already made some key nominations for his economic team in the second term, tapping Mary Jo White to lead the Securities and Exchange Commission and Jack Lew to run the Treasury Department. But some economic experts say both nominees have a history of protecting big banks from regulation or prosecution and another major Obama nominee to lead the CIA faces allegations of supporting torture and extrajudicial killings. In Washington, FSRN's Alice Ollstein has more.
Keystone protesters settle TransCanada SLAPP suit, but opposition against Texas pipeline continues
In Texas, a protester with the Tarsands Blockade was released from police custody today after being arrested Thursday for disrupting a conference where a representative from TransCanada was scheduled to speak on pipeline safety. A video posted by activists shows Ramsey Sprague, a resident from Fort Worth, Texas, after he chained himself to a speaker by the side of the stage. Sprague is one of the activists named in a lawsuit brought by TransCanada that sought to restrict protests on its property and land the company claims for the project. The suit, called a Strategic Litigation Against Public Participation, or SLAPP suit, alleged that protesters cost TransCanada millions of dollars. The protesters settled the suit last week. For more, we're joined by Ramsey Sprague from Houston, Texas.
TransCanada responded to FSRN's request for comment after airtime. The company confirmed that the settlement includes an agreement that the named groups and individuals will stop: "Interfering with the use and enjoyment" of TransCanada property or "any equipment, construction materials or facilities" belonging to TransCanada. In response to FSRN's questions about the effect of the SLAPP suit on the individuals' right to protest, it responded with the following written statement:
"TransCanada strongly believes in the lawful freedom of expression. Trespassing, threatening to assault people, creating unsafe conditions on a work site, interfering with someone's property rights and ignoring court orders is not freedom of expression, it's breaking the law. Each time one of these organizations or individuals trespassed on our right-of-way, the matter was turned over to local police. If police believed that the law was broken, people were given repeated warnings to leave. Many people did leave, but others choose to ignore these warnings. They made the choice to break the law – which has nothing to do with freely expressing their views about their particular issues or concerns."
Colorado students organize to expand anti-bullying school policy
Bullying continues to be a national concern — both on and offline. Health experts say that bullying can lead to depression, anxiety, and low self-esteem. It can also contribute lead to absence in schools, poor grades, and even suicide. In response to these problems, a group of students in Colorado worked with their school district to find ways to protect more students from the effects of bullying. From Boulder, Angelica Kalika has the story.

In the Netherlands, court case draws attention to role of "ethical hackers" in cybersecurity
A Dutch member of parliament appeared in court today to defend himself against the accusation of 'digital trespassing'. He gained access to personal medical records, but says he did that to prove that the website had a security leak. He is now part of a discussion in the Netherlands about 'ethical hackers' – those who go online in order to expose security lapses. FSRN's Peter Teffer reports. Peter sent us an update after today's hearing wrapped up. The prosecutor in the case demanded a fine of just over $2,000 and the judge is expected to rule on February 15.