Newscast for Thursday, January 31, 2013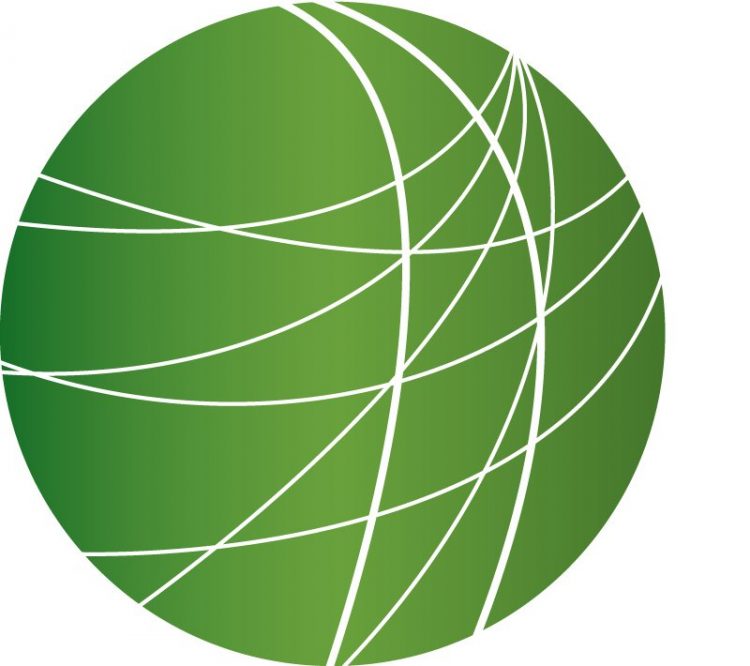 Secretary of Defense nominee Chuck Hagel faces questions on nuclear proliferation at Senate hearing
Senate suspends debt ceiling as activists warn of risk to social programs
Nigerian troops set to enter Mali as French forces advance north through rebel territory
Federal court overturns Guantanamo conviction, casting doubt on future of military commissions
Advocates call for alternatives to incarceration as California faces deadline to reduce prison population
HEADLINES
Suspected Israeli airstrike in Syria draws ire regionally
In a strike unconfirmed by Israel, fighter jets bombed alleged military targets in Syria on Wednesday. Today, Syria's allies are speaking out against Israel, and some international observers worry this could trigger an expansion of the conflict in Syria.  FSRN's Jackson Allers has more from Lebanon.

Israel has remained silent on Wednesday's airstrikes, but unnamed US officials confirmed the attack to media sources. Questions persist regarding Israel's intended target. Lebanese sources said the airstrike targeted a convoy carrying anti-aircraft weapons bound for Lebanon – and likely the powerful Shiite resistance group Hezbollah. While Syrian reports today suggested that the airstrike hit a military research center in the suburbs of the capital Damascus, far from the Lebanese border as initial reports suggested. Syria's allies have soundly condemned the bombing, with angry statements coming from Tehran and Moscow today. Also on Wednesday, Israel moved a battery of its new rocket defense system – the "Iron Dome" – to its northern border.  Security sources say it's a pre-emptive move to defend against any rocket fire from Lebanon or Syria. Jackson Allers, FSRN, Beirut.

UN says Israeli settlement activities constitute war crimes
The UN Human Rights Council said today continued Israeli settlement activity in Palestinian territories violates a multitude of human rights and constitutes war crimes. Chair of the human rights mission Christine Chanet said Israel should cease all settlement activity without preconditions. "It's prohibited because it is an obstacle to the exercise to the right to self-determination. If you look at the map, you will see how the settlements are breaking the continuity of Palestinian land. It is a kind of creeping annexation." Report authors say it's up to the International Criminal Court whether to take up the case.
Israeli court to decide fate of Palestinian village in West Bank
In related news, the Israeli Supreme Court heard two petitions today that could have severe consequences for 200 Palestinians living in an impoverished farming village in the southern West Bank area.  FSRN's Jillian Kestler-D'Amours has the story from Jerusalem.
Many questions remained after people slowly trickled out of the courtroom Thursday afternoon.  Far right-wing Israeli group Regavim filed the first petition, demanding the Israeli authorities stop delaying the demolition of 50 homes and other structures in the village.  Regavim alleged the Palestinians were building illegally. The second petition – filed by Susya residents and the Israeli group Rabbis for Human Rights – asked that villagers be allowed to reach a large swath of farmland they are currently barred from accessing. The Court ordered the state to assess the illegal building allegation.  It however deferred its final rulings on the petitions.  Arik Ascherman is a rabbi with the human rights group. "I came out with cautious optimism.  The Court pushed the state rather assertively, asking why is it that these cases drag on and on and on, and you haven't provided any relief, or answers, to people that have been waiting years and are suffering serious economic damage because you're not even processing their claims about getting to their land." Susya is located in Area C of the West Bank, which is under full Israeli military control.  Israel built a settlement – also named Susya – on a hilltop facing Palestinian Susya in the 1980s.  Since that time, Israel has confiscated large areas of land from the Palestinian villagers for use by its settlers. The Supreme Court is expected to release a verdict on the petitions next Sunday.  Jillian Kestler-D'Amours, FSRN, Jerusalem.
China convicts two for inciting self-immolation protests
A Chinese court today found two Tibetans guilty of inciting self-immolations, according to state media.  Over the past three years, nearly 100 people, young and old, have lit themselves on fire to protest China's treatment of Tibet.  The convicted men were charged with murder, one given a suspended death sentence.  China has been scrambling to halt the high-profile protests.  Six other convictions have also been reported.
Activists call for more transparency in New York fracking health study
A New York joint legislative hearing on health and Medicaid yesterday turned into an indictment of how the state is handling an assessment of the effect of hydraulic fracturing on public health.  Activists crowded the hearing, calling for more transparency in the process.  FSRN's  Jim Krivo reports from Albany.
Hundreds of people attended the hearing, including many who came to express reservations about the fracking health assessment review by the Department of Health, currently underway.  Biologist Sandra Steingrabber says the public has been excluded from the process. "Now the review is being reviewed by the Department of Health, also secretively with the help of three outside reviewers who are esteemed colleagues in public health.  But they also have gag orders and non-disclosure agreements in their contract.  They were paid for 25 hours of work.  We want the public to be involved in scoping the study, we want public comments, we want public hearings, and we certainly want more than a 25 hour review." A draft of the report was leaked to the New York Times earlier this month, reportedly clearing the natural gas industry to move ahead, as long as certain precautions are taken to protect public health.  New York has not allowed the drilling process, but this may change sometime in February.  Jim Krivo, FSRN, Albany.
FEATURES
Secretary of Defense nominee Chuck Hagel faces questions on nuclear proliferation at Senate hearing
President Obama's nominee to lead the Pentagon, Chuck Hagel answered questions from Senators today about his support for Israel, his position on Iran's nuclear energy program, and his opposition to the escalation of the Iraq war. Hagel, a former Republican Senator from Nebraska, would be the first enlisted combat veteran to be Secretary of Defense. During the hearing, Oklahoma's James Inhofe and other Republican senators challenged Hagel on his involvement with Global Zero, a group of world leaders who call for "the elimination of all nuclear weapons."
"We know that the President has said many times he wants a nuclear-free world, and I know that Senator Hagel is right there with him. But at a time when North Korea's belligerent actions threaten our allies with their nuclear capabilities, and security of our own nation and that of our allies, why would we want to unilaterally disarm ourselves of our nuclear capability?"
Inhofe promised to vote against Hagel's confirmation, but Hagel said the Senator misrepresented his position on nuclear proliferation.
"My position has never been unilateral disarmament. Ever. Never. We have, over the years, which I have supported, the United States has led in reducing—the efforts to reducing nuclear warheads. But in a dangerous world, nuclear arsenals and our containment policy, which I mentioned in my statement, has been critically important. We're not going to unilaterally disarm. Verifiable, it has to be bilateral, it has to be negotiated. As all our treaties have been."
Hagel also promised Senators he would support the decisions to repeal "Don't Ask Don't Tell," and integrate women into combat positions, and would focus on improving mental health and decreasing sexual assault in the military, if confirmed. The Senate is expected to vote on Hagel's nomination in the coming weeks.

Senate suspends debt ceiling as activists warn of risk to social programs
The US Senate approved a bill today to temporarily suspend the debt ceiling, pushing the so-called fiscal cliff until mid-May. The measure already passed the House and President Obama has said he will sign it. But progressive lawmakers and activists warn the move puts crucial social programs at risk when the bill expires, and others are attempting to avoid this scenario with legislation to abolish the debt ceiling altogether. On Capitol Hill, FSRN's Alice Ollstein has more.
Nigerian troops set to enter Mali as French forces advance north through rebel territory
The French government says it has reached "a turning point" in its military intervention in Mali, after advancing to the northern city of Kidal, the last stronghold of Islamist militants. The French military said it will continue to target sites near the border with Algeria, according to AFP, but plans to transfer the military campaign to African-led forces soon. The UN-approved African-led International Support Mission to Mali includes troops from Senegal, Niger, and Nigeria, which has pledged the largest contingent.  The Nigerian Army says its troop deployment will also help cripple local Islamists who are receiving training and financial support from the militants in Mali. FSRN's Sam Olukoya reports from Lagos.

Federal court overturns Guantanamo conviction, casting doubt on future of military commissions

Today, the military judge at Guantanamo Bay overseeing the hearing of five detainees accused in the September 11 terrorist attacks directly addressed a blackout of the proceedings earlier this week and ordered the government to "discontinue any ability" of third parties to suspend broadcast of the commission. On Monday, audio and video of the proceedings were cut for three minutes when a defense attorney began talking about the secret CIA black sites where defendants were held and allegedly tortured. The hearing this week involves charges against Khalid Sheikh Mohammed, one of the highest profile detainees at Guantanamo. The US-run prison currently holds about 166 detainees, more than half of which have been cleared for release. The federal office charged with overseeing the transfer of detainees from Guantanamo to other countries is closing, according to the State Department. The announcement comes as a federal appeals court in the DC circuit ruled that military commissions may not be used to try defendants for charges such as material support of terrorism or conspiracy, putting into question the future of proceedings of Guantanamo detainees. For a look at these developments, we're joined by Shayana Kadidal, lecturer at the University of Michigan Law School and senior managing attorney with the Guantanamo Global Justice Initiative at the Center for Constitutional Rights.

Advocates call for alternatives to incarceration as California faces deadline to reduce prison population
The state of California is fighting a court-imposed deadline to reduce overcrowding in its prisons, which the US Supreme Court said amounted to "cruel and unusual punishment." Nearly 133,000 adults are currently incarcerated in 33 state prisons – down from 160,000 seven years ago. But some prisons remain overcrowded, and experts say that it will take changes at the sentencing level and dedicated funding for alternatives to incarceration to break the state's longstanding reliance on imprisonment. From Oakland, FSRN's Puck Lo reports.