Newscast for Monday, February 4, 2013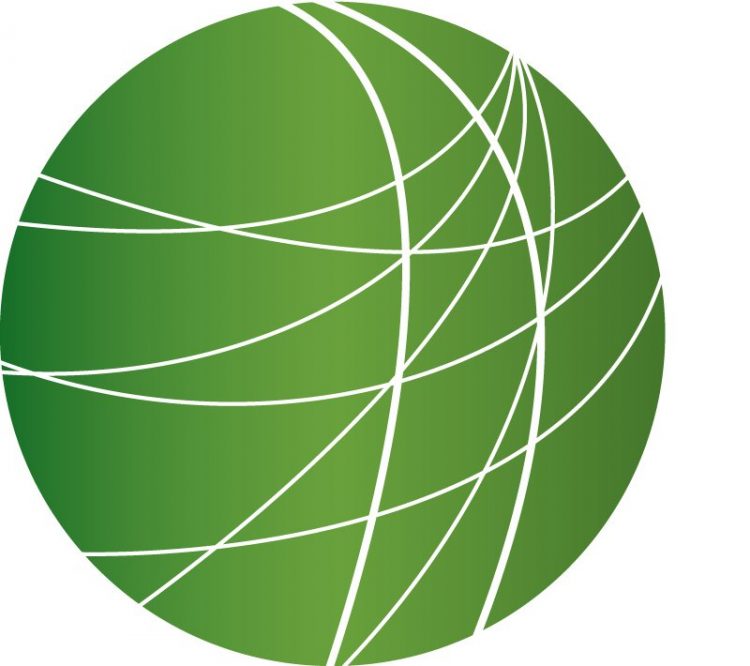 In Egypt, activists' funeral draws protesters into street to decry torture, abuse
Israeli troops arrest Hamas lawmakers in West Bank raids
UN fact-finding mission finds Israeli settlements violate international law
US incarceration of youth, people of color, comes under scrutiny in human rights report
In Washington, threat of federal law hovers over public hearings on recreational marijuana plan
HEADLINES
Lawyers ask court to stop NYPD spying on Muslims
Civil rights attorneys in New York filed a federal motion today to stop the New York Police Department from spying on Muslims solely on the basis of their religion. Further, they asked for an independent auditor to oversee the NYPD to ensure that the department complies with the law. According to the New York Civil Liberties Union, officers have continued to watch restaurants, bookstores and mosques and eavesdropped on conversations without any evidence of wrongdoing. The motion specifically asks the Court to ban the police from "joining, visiting and infiltrating" Muslim institutions without a reasonable indication of unlawful activity.
India's president signs rape bill that women's rights groups call inadequate
India's president signed off on a new law imposing stricter sentences for sexual assaults. The bill was hastily crafted amid public outcry after the December murder and gang-rape of a student in New Dehli. Women's rights groups say the new measures don't go far enough. Shuriah Niazi reports.
President Pranab Mukherjee  signed a quickly passed sexual violence law that  increases penalties for rape and allows capital punishment in the event the victim dies or is left in a "persistent vegetative state." The ordinance followed a detailed report on the issue by the Justice Verma Committee and was passed by the Union cabinet  last Friday. But the Verma Committee put forward thousands of recommendations that went beyond sentencing guidelines, and sought to address cultural issues as well. Several woman's rights groups and a number of  political parties oppose the measure.  They said that the government should have discussed and debated the bill. They're calling for any number of amendments including increased penalties for acid attacks and the inclusion of marital rape. They also want an end to the "two finger test" in which rape victims are internally examined to determine prior sexual activity. The ordinance takes effect immediately, but must be formally approved by parliament within six months.  Shuriah Niazi, FSRN, India.
Somali president pledges to address rape issue;  rape victim and reporter still face charges
Somalia's new president says he will not intervene in the case of a rape victim on trial for insulting a government body.
"My interference into the judiciary system doesn't solve the problem. The problem is setting up the institutions, reviewing, if there are mistakes we'll rectify. But me to interfere the justice system will never help the rule of law in Somalia."
But President Hassan Sheikh Mohamud adds that his government will do more to protect victims of sexual assault.
"We have established a task force, special security forces that are specifically there to investigate, to go after the rape cases."
A 27-year-old Somali woman was reportedly raped by government soldiers while living in a displaced persons camp near Mogadishu. She, her husband, and a journalist who interviewed her have all been charged with fabricating the story and face jail terms if convicted. Both Amnesty International and Human Rights Watch say t he manner in which the case has been handled discourages women from reporting sexual assaults.
Potable water program underway in Syria to provide clean water for 10 million people
UNICEF announced today that a large-scale operation is under way in Syria to provide  safe water supplies for more than 10 million people – close to half the population. Donn Bob reports from the UN.
The first four trucks carrying 80 tons of sodium hypochlorite water chlorination supplies crossed the Jordanian border into Syria on Sunday, heading for Homs, Aleppo, Hama and Idleb. Over the coming weeks, UNICEF will deliver 1,000 tons of chlorine to cities and communities across all 14 governorates in Syria. UNICEF's representative in Syria Youssouf Abdel-Jelil says, "This shipment is very timely as supplies of chlorine in Syria have fallen dangerously low, making access to safe water challenging for many families"," adding that "This puts the population – and children especially – at high risk of contracting diarrhea and other water-borne diseases." The operation comes amid rising concern over the impact of the 23-month conflict on water pumping stations and other vital infrastructure, and the implications for children's health in particular. Reports say that the quality and quantity of water supplies continues to deteriorate in different parts of the country and in some areas very severely.  Donn Bobb, United Nations.
Rosa Parks born 100 years ago today
And today marks the 100th birthday of civil rights activist and icon, Rosa Parks. In 1955, Parks refused to cede her seat on an Alabama bus to a white passenger, sparking the 381-day Montgomery Bus Boycott. Parks died in 2005.
FEATURES
In Egypt, activists' funeral draws protesters into street to decry torture, abuse
In Egypt, a young activist was pronounced dead after being taken into police custody at a protest last week. Thousands filled the streets of Cairo for his funeral today, many outraged at the news that his body showed signs of torture and abuse.
The death of Mohammed el-Gindy, an activist with the Popular Current Party,  is one of several incidents of apparent torture at the hands of police or security forces under President Mohammed Morsi. A report from the El Nadeem Center for Victims of Torture in October 2012 called torture systematic and documented numerous abuses during Morsi's first 100 days in office.
For more, we're joined by Sherief Gaber with the Mosireen Independent Media Collective in Cairo.
To view video reports from the Mosireen Collective: http://www.youtube.com/user/Mosireen/featured
Israeli troops arrest Hamas lawmakers in West Bank raids
Over the weekend Israeli settlers and soldiers attacked a protest camp set up by Palestinian activists on lands owned by farmers from Burin village, northern West Bank. the Israeli military said that activists threw stones at troops and were met by tear gas and rubber-coated steel bullets. But Palestinian activists said they were first attacked with stones themselves by settlers. An AFP reporter was among the injured and reported that soldiers threatened to come to his house and arrest him as well.  This violence comes as Israeli troops conducted multiple pre-dawn raids, arresting three Hamas lawmakers and more than a dozen Palestinian men. FSRNs Ghassan Bannoura has more on the story.
UN fact-finding mission finds Israeli settlements violate international law
Palestinian human rights advocates are welcoming a recent report on the impact of Israeli settlements. The UN Human Rights Council appointed a fact-finding mission last year. Their findings, released last week, say that the Israeli government continues to pursue illegal settlement expansion that violates international human rights law. UN Radio's Dianne Penn reports.
US incarceration of youth, people of color, comes under scrutiny in human rights report
The recently released World Report from Human Rights Watch outlines which countries have made progress toward equality and justice, and which have allowed or supported violations of international law in the past year.  The study cites extrajudicial killings in Syria, a controversial new constitution in Egypt, discrimination against women in Saudi Arabia and legal impunity in Indonesia as particular concerns. But researchers also looked at the state of human rights in US, faulting government policies that lead to the mass incarceration of immigrants and people of color, many of whom have never committed a violent crime.  FSRN's Alice Ollstein has more.
In Washington, threat of federal law hovers over public hearings on recreational marijuana plan
In Washington state, hundreds of people are attending public hearings on the implementation of recreational marijuana. .
Initiative 502, passed by voters last November, legalized the possession of small amounts of marijuana for personal use. The measure also directed the Washington State Liquor Control Board to develop a state-regulated marketplace for the cultivation, processing, distribution and sale of marijuana for recreational use.
But as the state gathers public input on how to implement the law, it may also soon find itself in the middle of a fight with the federal government. FSRN's Devin Theriot-Orr and Joshua C. Robinson report from Seattle.