Newscast for Monday, May 6, 2013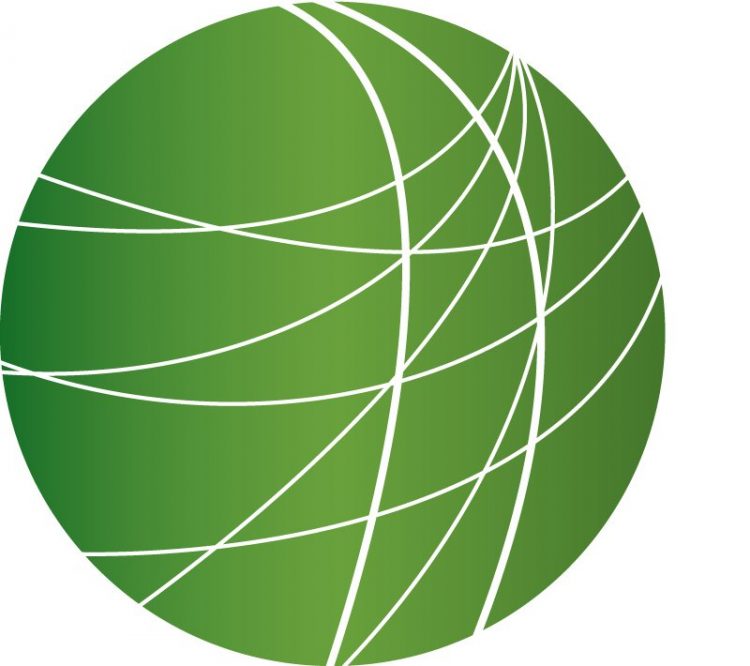 Investigation launched into private prisons after suicides in Arizona facility
Activists call on Obama Administration to close Guantanamo as hunger strike passes 100 days
Scope of Syrian war widens following deadly Israeli strikes on Damascus
Reconstruction in Gaza, long delayed by lack of donor funds, finally begins
HEADLINES
Violent protests in Bangladesh call for strict Islamic laws; at least 30 dead
Deadly protests continued in Bangladesh today where tens of thousands of people are calling for strict religious laws. Police fired rubber bullets at the crowds, as protesters threw rocks and started fires. Demonstrations began yesterday and quickly turned violent. At least 30 people have died and hospitals are struggling to keep up with the wounded.
The protest was called by Hifazat-e-Islam, a coalition of hard-line groups that  are demanding a number of laws including mandatory Islamic education, gender segregation in public spaces and an anti-blasphemy law, punishable by death. The secular government rejects their calls. Officials detained the group's leader and removed him from the city. They also enacted an emergency ban on public protest until midnight tonight, but so far the unrest continues.
India's Supreme Court gives go ahead for Tamil Nadu nuclear power plant
India's high court cleared the way for a controversial nuclear power plant, and cleared charges against about 6000 people who protested against it. Shuriah Niazi has more.
India's  Supreme Court ruled that the Kudankulam nuclear plant, located in  Tamil Nadu, can begin operations.  Further, the court said the start of nuclear plant is necessary for the economic development of the country.  The court instructed the Atomic Energy Regulatory Board and Nuclear Power Corporation of India to make all necessary arrangements , and issued 15-point guidelines covering security,  safety and environmental issues.  
Local residents and fishermen fought the plant.  They were led by The  People's Movement Against Nuclear Energy,  who were concerned that the power station is located  in an  area badly affected by a 2004 tsunami and could cause massive destruction in the event of a  similar disaster.  The project is expected to generate 1000 megawatts of  electricity in a country facing severe power shortages.  The high court  also ordered that criminal cases against nearly 6000 people charged during related protests be dropped.  Shuriah Niazi, FSRN, Bhopal.
Metal workers in Turkey prepare to strike
More than 100,000 industrial workers across Turkey are preparing to strike in what is lining up to be a major confrontation between the manufacturing industry and its workforce. FSRN's Jacob Resneck reports.
Newspapers in Turkey say the deadlock represents one of the most significant collective bargaining contract in Turkey and could affect major automotive manufacturers including Ford and Mercedes Benz. A top union leader told the newspaper that talks had broken down and warned that it's time for the rank-and-file to demonstrate its power over production. If the union makes good on its threat, some 115,000 metal workers are expected to walk off the job or engage in slow down orders.
Metal workers in Turkey currently make about 780 dollars a month and have been demanding a private retirement plan, something employers have so far rejected.  Tensions between organized labor and the Turkish government remain high following a large-scale violent crackdown during May Day protests in Istanbul when police used water cannon and tear gas on thousands of protestors from trade unions and opposition parties. Jacob Resneck, FSRN, Istanbul.
Malaysian Prime Minister sworn in despite claims of fraud in weekend elections
Malaysian voters went to the polls yesterday, and despite claims that the election was marred officials have already sworn in the incumbent. Josh Robinson has more.
Prime Minister Najib Razak of the ruling Barisan Nasional, whose father was the nation's second leader after Independence, took the oath today for his second term. The ruling coalition won a tight race with 80 percent turnout, but the opposition decried the results as fraudulent SA, saying poll workers marked voters with ink that could be washed off and citing tens of thousands of dubious names on voter rolls.
The issue of race in this diverse country of Malays, Chinese, Tamils and other ethnic minorities including large indigenous groups in two states on the island of Borneo rose to the surface again. The large Chinese community flocked to the opposition, often due to anger over policies of racial preference aimed at raising the status of the often underrepresented Malay plurality.
Anwar Ibrahim, the former heir apparent of the ruling coalition and now the leader of the opposition, has refused to accept the election results, and called for street protests later in the week. Joshua C. Robinson, FSRN.
Man deported from US twenty years ago just charged for Nazi-era war crimes
A elderly man who was deported from the US in 1983 due to allegations that he was a Nazi war criminal was arrested today in southwest Germany. At the time he was deported, German officials could not charge Hans Lipschis without direct evidence of a crime. Lipschis claims he was a cook, not a guard at Auschwitz between 1941 and 1945. But current German law allows anyone who served at a death camp to be charged as an accessory to murder, and prosecutors say he actually served in the SS "Death's Head" battalion. And according to the Simon Wiesenthal Center, he "participated in the mass murder and persecution of innocent civilians, primarily Jews."  Lipschis was born in Lithuania, but the Nazis granted him "ethnic German" status. He is is 93 years-old.
FEATURES
Investigation launched into private prisons after suicides in Arizona facility
Lawmakers return to Washington this week, where they will continue debate on the Senate's comprehensive immigration reform bill as the House prepares to introduce its own legislation. As the legislation heads to the floor, organizations and corporations are increasing their lobbying efforts, including the private prison industry, which could benefit from the proposed expansion of the ICE program, Operation Streamline. But with two suicides recently reported in a private immigration prison in Arizona, human rights advocates are calling on Congress to amend or abolish its current system of incarcerating undocumented people. On Capitol Hill, FSRN's Alice Ollstein has more.
Activists call on Obama Administration to close Guantanamo as hunger strike passes 100 days
As detainees at the Guantanamo Bay prison continue a three month-long hunger strike, pressure is growing on the Obama Administration to free the more than 80 men cleared for release and shut the controversial facility down. Over the weekend, as prisoners marked the 100th day on hunger strike, Code Pink activists gathered outside the White House. The group says hundreds of people have signed on to a campaign to fast for 24 hours in solidarity with the Guantanamo detainees. Code Pink co-founder Diane Wilson is carrying out an open-ended hunger strike.
"It's the American people that have to push Obama to start releasing these prisoners, especially the 86 that have already been cleared for release."
Sound courtesy of Press TV. An estimated 100 detainees are hunger striking, with nearly two dozen being force-fed. Lawyers say their clients describe force-feeding as a painful process, with the military strapping them down and often using feeding tubes that are larger than necessary.  Detainees have also been moved to solitary confinement, where they only have a sheet, pillow, and yoga mat, according to lawyer Carlos Warner.
Ahmed Errchidi is a former chef in London, who was captured by Pakistani authorities more than a decade ago and sold to the CIA, who eventually imprisoned him at Guantanamo.
"I was released back in 2007. I was on the list of cleared for release. I was on that list for one year, before I was released and there were other names on that list amongst them was Shakeer Ameer. Unfortunately, Shakeer never made it home. He was not allowed to come to his family in London."
In a recent video posted online, Errchidi, who engaged in hunger strikes himself during his detention, called for an urgent response to the deteriorating situation at Guantanamo.
"President Obama said he is sending 40 doctors to Guantanamo. Prisoners don't need doctors, prisoners in Guantanamo, they want justice, they want to go home to their families. They have been crying out for justice for 11 years."
Errchidi, who cannot return to London and now lives in Morocco, recently published a book about his detention and torture, titled, The General: The Ordinary Man Who Challenged Guantánamo. In a recent interview with New America Media, Errchidi said
"Guantanamo is a concern to every human being who believes in democracy, who believes in human rights, who believes in the rule of law.  We don't have a lot of time.  We need to come together to force President Obama to restore the rule of law and put an end to this disgrace."
To see the full interview with Errchidi and New America Media:
http://newamericamedia.org/2013/05/qa-why-guantanamo-hunger-strike-could…
Scope of Syrian war widens following deadly Israeli strikes on Damascus
Israeli airstrikes hit Damascus Sunday and late last week. According to a Syrian doctor quoted in the New York Times, at least 100 Syrian soldiers were killed in Sunday's attack.
Also today, a UN human rights commission investigating the alleged use of chemical weapons in Syria said that it had "no conclusive findings" on whether the regime of Bashar al Assad or opposition forces had used chemical weapons. The panel is scheduled to release its findings next month.
For more on some of these developments, we're joined by Stephen Zunes, professor of politics and coordinator of Middle Eastern Studies at the University of San Francisco.
To read Stephen Zunes' article, "The US and Chemical Weapons: No Leg to Stand on":
http://www.fpif.org/articles/the_us_and_chemical_weapons_no_leg_to_stand…
Reconstruction in Gaza, long delayed by lack of donor funds, finally begins
In March 2009, two months after Israel carried out a massive attack on Gaza destroying thousands of buildings and homes and killing some 1,400 people, international donors met in the Egyptian Red Sea resort of Sharm Elsheikh and pledged more than $1 billion to reconstruct the war-torn territory. But over the last four years, these donations did not materialize. Finally, the state of Qatar funded two projects that are now getting underway. FSRN's Rami Almeghari has more.