Newscast for Friday, February 15, 2013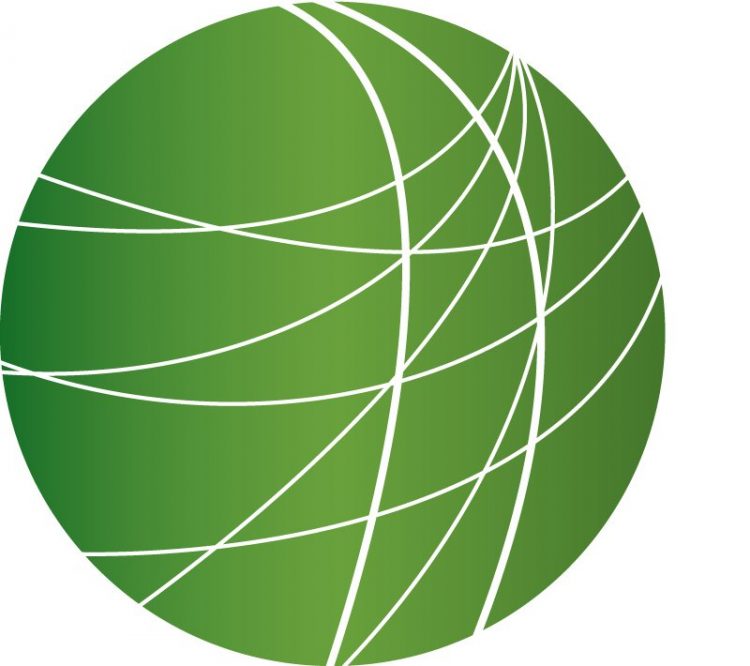 As FAA considers more domestic use of drones, privacy advocates call for protections
Climate change rally in DC to focus on TransCanada's Keystone XL Pipeline
Residents of Sanford, New York file suit against ban on discussing fracking at public meetings
Thousands rally at Connecticut state capitol for action against gun violence
Ecuador's Rafael Correa faces opposition from multiple sides in bid for presidential re-election
HEADLINES
New York City teachers' pension divests from gun manufacturers
New York City announced today it has divested its teachers' pension fund from gun and ammunition manufacturers. The move pulls more than $13 million out of five publicly traded companies. After the Sandy Hook school shooting in December, the Teachers' Retirement System Board began a review. Their decision makes the pension fund the largest yet to divest. New York City's Comptroller John Liu said in a statement there was no need to support the gun manufactures, "whose products can destroy lives and shatter communities in the blink of an eye."  The teachers union called the decision the "right thing to do." Several other jurisdictions across the country are considering similar moves. The Chicago municipal pension fund voted to divest from gun companies at the end of January. Today President Obama posthumously honored the six adult victims of the Sandy Hook shooting with the Presidential Citizens Medal, the second highest civilian honor awarded by the US.
Questions arise concerning police handling of Dorner standoff
The San Bernardino County coroner confirmed yesterday that remains found in a burned-down cabin are those of ex-LAPD officer Christopher Dorner. Though this concludes a major chapter in the incident, controversy lingers over how he was killed – specifically whether San Bernardino sheriff's deputies meant to take Dorner alive in the first place.  KPFK's Larry Buhl has the story for FSRN.
A fiery siege in Big Bear Tuesday ended the hunt and the life of Christopher Dorner. But questions are being raised about the final showdown. At first authorities said they didn't know how the fire started. Then they suggested Dorner started the fire himself. On Wednesday, the San Bernardino County Sheriff admitted they used incendiary tear gas, also called "Hot Gas Canisters," as a last resort, but that they didn't intend to burn the cabin.That statement is at odds with officers' comments picked up on police scanners and local TV news, including quote "burn this."  "Burners" is police slang for tear gas canisters, which are known to cause fires. Police abuse investigator, Diop Kamau is CEO of the national Police Complaint Center and a former police sergeant.  He says officers didn't plan to bring Dorner out alive."It doesn't appear that every possible means of taking him down without killing him was explored."Larry Buhl, FSRN, Los Angeles.
UN sending human rights investigators to Mali
The UN is deploying human rights investigators to Mali on a fact-finding mission. There have been wide allegations of violations stemming from the continuing conflict between northern militants and the internationally-backed Malian government troops. Cécile Pouilly, UN human rights spokesperson, says it's vital to get clear information of what's happening on the ground."This fact-finding mission will investigate allegations of human rights abuses, including allegations of retaliatory violence. It will follow up on the first mission which was deployed to Mali and its neighboring countries in November 2012 and which documented various human rights violations including extra judicial killings, rape and torture." The mission is slated to begin Sunday and the results are expected by the end of the month.
Dutch MP convicted in "ethical hacking" case
A court in the Netherlands today found a member of the Dutch parliament guilty of "digital trespassing." The politician accessed online medical files last year to show the website was insecure. FSRN's Peter Teffer reports from Den Bosch where the case was heard.
Member of Parliament Henk Krol gained access to a website with personal medical files last April. He did so after a member of his party accidently heard his psychiatrist mention the five-digit login code and password, which was the same for both. The party member notified Krol of what he thought was a serious leak. The court recognized that Krol's intentions were good, but said he could have been less intrusive in making his point.  The court also criticized Krol for only trying to warn the organization about the security breach only once before going on local television to expose the security flaw. As a politician, the court argued, he should have known how to contact responsible authorities. Krol now has to pay a fine of about one thousand dollars. The conviction does not have any direct impact on Krol's position in the Parliament. However, he told FSRN it is also not something which you proudly announce on your resume. Krol says he has not yet decided whether he will appeal the ruling. Peter Teffer, FSRN, Den Bosch, The Netherlands.
Tenth anniversary of largest international protest in history
Today is the ten-year anniversary of mass protests ahead of the US-led invasion of Iraq. "February 15th was the single-most largest mobilization of people in the history of humanity, bar none." The Institute for Policy Studies' Phyllis Bennis in a short video by Amir Amirani. Estimates put the worldwide participation between 6 and 30 million people. In the US, hundreds of thousands of people came out from New York to Chicago to LA to Seattle. Although, the protests failed to stop the 2003 invasion of Iraq, which began in mid-March, it did serve as a starting point for the modern anti-war movement.
FEATURES
As FAA considers more domestic use of drones, privacy advocates call for protections
The Senate Intelligence Committee is delaying a vote on the confirmation of CIA Director-nominee John Brennan. The move comes, in part, after rising concerns about his role in the agency's targeted killing and drone program abroad. But the controversial use of drones in domestic airspace is also drawing attention. As the Federal Aviation Administration opens domestic airspace to potentially tens of thousands of drones, lawmakers and privacy advocates say strict regulation and oversight is needed to ensure safety and protect civil liberties. A bill introduced this week would ban armed drones in US skies and make police get a search warrant before deploying a spy drone, but some are calling for further restrictions. On Capitol Hill, FSRN's Alice Ollstein reports.
Climate change rally in DC to focus on TransCanada's Keystone XL Pipeline
Democratic lawmakers announced the creation of a Safe Climate Caucus today, and urged other lawmakers to take legislative action soon. In announcing the caucus Representative Henry Waxman said President Obama shouldn't wait for Congress and could take action through executive orders, such as regulating emissions from new power plants via the EPA.Environmental activists are also urging President Obama to make good on his pledge to address climate change. This weekend, thousands are expected to gather at the national mall for the "Forward on Climate" rally. One of the issues at the center is TransCanada's proposed Keystone XL Pipeline. FSRN's Peter Rugh has more.
Residents of Sanford, New York file suit against ban on discussing fracking at public meetings
As the calls for action on climate change increase, lawmakers will have a new bill to consider. Legislation introduced this week by Senators Bernie Sanders and Barbara Boxer seeks an 80 percent reduction in emissions by 2050. The bill also includes safeguards for hydraulic fracturing, or fracking. The controversial practice of gas and oil extraction has prompted debate at locations across the country. But in one upstate New York town, officials have banned debate of fracking at public meetings. Officials in Sanford, near the Pennsylvania border,  say the discussions were contentious and taking up too much time at meetings.  But critics have called the order an abridgment of freedom of speech that stifles public debate. This week the Natural Resources Defense Council and the Catskills Citizens for Safe Energy filed a suit against the town seeking to have the ban lifted. One Sanford resident, Melissa Bishop, told the NRDC that the board's restriction went beyond the issue of fracking.  "That someone could just come in and say, 'OK, no more discussion at all,' really galled a lot of people.  And they knew even if there wasn't a right or a wrong to the fracking discussion, they certainly knew there was a right or wrong as to the issue of free speech, and this was definitely wrong." Sanford sits atop the Marcellus Shale, an area rich with gas deposits. For more we speak with Tom Wilinsky of Catskills Citizens for Safe Energy, and Sanford town attorney, Herb Kline.
Thousands rally at Connecticut state capitol for action against gun violence
Thousands of women, men and children rallied outside the state capitol building in Hartford, Connecticut on Thursday to demand what they called common sense gun laws. It was exactly two months after the Newtown shooting, which killed 27 people, including 20 first graders. Following the shooting, lawmakers have introduced more than 70 gun-related bills in the state legislature. FSRN's Melinda Tuhus reports.
Ecuador's Rafael Correa faces opposition from multiple sides in bid for presidential re-election
This weekend, voters in Ecuador head to polls for parliamentary and presidential elections, in which current President Rafael Correa is seeking another term in office.  Six years ago, Correa won the presidential elections with the promise of a political and social revolution, much like other leftist candidates in South America. That revolution culminated in the drafting of a new rights-based Constitution that focused on a participatory democracy built from the ground up. Women, indigenous peoples, environmentalists, labor unions, and other social groups participated in writing that Constitution. However today, the Left in Ecuador is no longer a cohesive movement. And this time, Correa is running with opposition from multiple sides. FSRN's Sofia Jarrin reports.