Newscast for Tuesday, January 29, 2013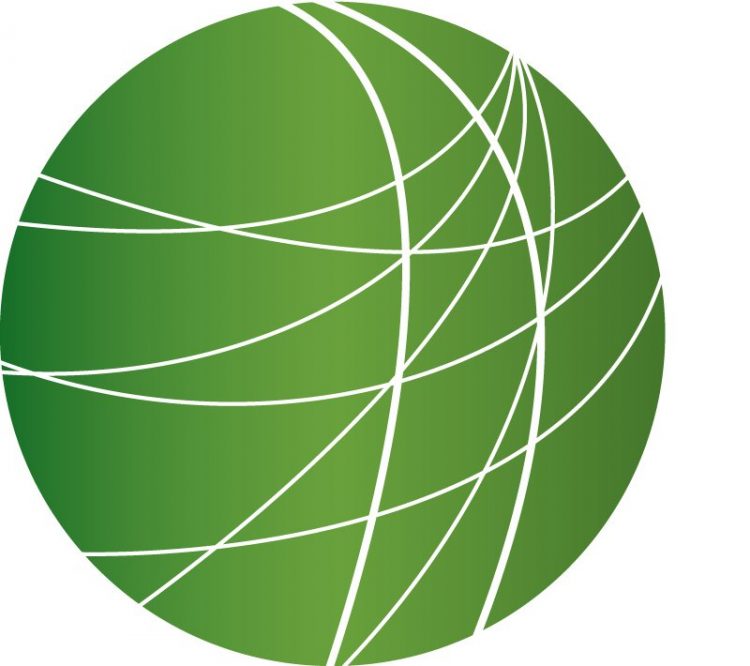 Advocates criticize militarization of US-Mexico border in immigration reform plans
New Yorkers plan for waterfront improvements to brace for extreme weather
In Egypt's Port Said, protests continue against President Morsi despite curfew, state of emergency
Hamas bars journalists in Gaza from working with Israeli outlets
HEADLINES
Syria: Mass killing in Aleppo, more than 100 bodies found in a canal
In Syria, more than 100 dead bodies were discovered in a drainage canal near Aleppo today. All were men and boys, had arms bound and bore the tell tale sign of execution – a single bullet hole in the head or neck. Anti-Government groups are recovering the bodies, and say they will deliver them to a hospital so that families missing loved ones can identify them. The number of people fleeing the country has jumped dramatically. The United Nations said today that another 200,000 people have streamed across the borders since early December, most into  Jordan, Lebanon, Iraq and Turkey. All told, nearly three-quarters of a million Syrians have left the country.
Gang rapes continue in India; panel recommends a Bill of Rights for women
As the legal process in the Delhi gang-rape case continues,  so do brutal sexual assaults. Prabhakar Mani Tewari reports on the attacks that continue even as high-level officials probe the underlying causes of widespread sexual assaults.
In Uttar Pradesh officials revealed today that a 23-year-old woman is in stable condition after setting herself on fire following a gang rape by five men. In Punjab, police say a woman was reportedly gang raped and threatened with death over the weekend, no arrests have been made. And in Chhattisgarh, at least two police officers are suspended for not even filing a report on a  gang rape a year ago. The victim tried to kill herself last week. A high level commission on sexual assault impaneled following the deadly New Delhi gang rape in December issued findings last week. The panel slammed the government and senior officials for failing to implement existing anti-rape laws and made ten concrete recommendations. Among them, a separate Bill of Rights that grants women complete sexual autonomy and a full access to the judicial system. The Commission stopped short of calling for the death penalty for rape, but did recommend life imprisonment as the maximum sentence for sexual crimes. Another commission probing the Delhi case is still underway. Prabhakar Mani Tewari, FSRN, Kolkata.
Officials claim incinerator can safely burn Bhopal toxic waste
Officials in India say they've upgraded an incinerator where hundreds of tons of toxic waste left at the Union Carbide plant in Bhopal might be safely burned. Shuriah Niazi has more.

India's Central Pollution Control Board says that an incinerator in Madhya Pradesh state now has the necessary equipment to conduct a test burn of toxic waste leftover from the union carbide plant in Bhopal. But state officials oppose a trial burn at the Pithampur plant, fearing another disaster. The plant was the site of one of the world's worst industrial accidents. As many as 20,000 people died as a result of the 1984 gas leak. Almost 350 tons of toxic waste have remained at the site in the almost 30 years since, contaminating groundwater supplies. Efforts to dispose of the toxic waste have repeatedly failed. India's Supreme Court will convene on the toxic waste disposal issue again in early February. Shuriah Niazi, FSRN, Bhopal.
Boko Haram leader declares unilateral ceasefire in Nigeria
The Nigerian Islamist sect Boko Haram has declared a unilateral ceasefire. Samuel Okocha reports from Lagos.

Boko Haram commander Sheik Mohammed Abdulaziz announced the ceasefire in Maiduguri, northeast Nigeria. He's made similar statements about peace talks in the past. But violence continued afterward. This time, following series of meetings with government officials, Abdulaziz said anyone who perpetrates violence under Boko Haram would now be held personally accountable. The commander said the group adopted the measure because of the hardships faced by women and children. Political analyst Yinka Salam says the  government must engage in the process. "You don't have to in the process, create another sense of suspicion or insincerity that will make them want to back out again." Boko Haram has waged a violent campaign to establish sharia law mainly in Nigeria's north. According to Human Rights Watch, the conflict has left around 3,000 dead since late 2009. Samuel Okocha, FSRN, Lagos.
Anti-Keystone XL activists settle SLAPP suit brought against them by TransCanada
Several environmental groups and individual activists fighting the Keystone XL pipeline have agreed to settle a $5 million lawsuit filed against them by TransCanada Corporation. The owners of the controversial tar-sands pipeline brought a Strategic Lawsuit Against Public Participation or SLAPP suit against several environmental groups and 19 individual activists who participated in non-violent, direct action seeking to stop construction of the pipeline in Texas. Some of those named in the suit feared losing their homes and savings if they didn't agree to stay off  Keystone XL land in both Texas and Oklahoma. The settlement covers those individuals named in the suit as well as known members of the Tar Sands Blockade and two chapters of Rising Tide.
FEATURES
Advocates criticize militarization of US-Mexico border in immigration reform plans
President Obama put forward his own priorities for comprehensive immigration reform, which he said were "very much in line" with the bipartisan Senate outline released on Monday. Obama spoke from Nevada this afternoon. "We've got to fix the system. We have to make sure every business and every worker in America is playing by the same set of rules. We have to bring this shadow economy into the light, so that everybody's held accountable. Businesses for who they hire, and immigrants for getting on the right side of the law." Though the President called the Senate efforts "encouraging," many immigrant rights advocates are voicing criticisms of the plan, which would grant undocumented people a legal, protected status almost immediately, but tie their path to citizenship to measures that further militarize the US-Mexico border. On Capitol Hill, FSRN's Alice Ollstein has more.
New Yorkers plan for waterfront improvements to brace for extreme weather
Residents in the northeast still recovering from Superstorm Sandy, may get some relief soon. On Monday, the Senate approved more than $50 billion in aid to states hit by the storm. The House already passed the bill and President Obama is expected to sign it into law. The bill includes funds not only for recovery but for efforts to prevent disasters in the future, by fortifying the shoreline and strengthening infrastructure. That's one of the key parts residents and local lawmakers have been fighting for. In New York, where sea level is expected to rise between one and two feet by the end of the century, local residents, city leaders and urban planners are trying to determine how best to prepare as the region braces for more extreme weather. FSRN's Caroline Lewis reports from New York.
In Egypt's Port Said, protests continue against President Morsi despite curfew, state of emergency
Protesters filled the streets of several Egyptian cities today, defying an overnight curfew and challenging a limited state of emergency announced by President Mohamed Morsi. More than 50 people have died since clashes erupted late last week, many of them in Port Said, where a court sentenced 21 people to death for alleged involvement in a deadly riot last year in a football stadium. Clashes have also hit other cities, including Ismalia, Suez and Cairo. Today, the Defense Minister Abdul-Fattah al-Sisi warned that the state could collapse from the continued upheaval, according to a statement posted on the Army's Facebook page. That comment has drawn concern that the military could intervene. For more, we go to Cairo, to speak with journalist Aya Batrawy. She's been following the events there.
Hamas bars journalists in Gaza from working with Israeli outlets
In Gaza, journalists are contending with a new policy issued by the Hamas government that prohibits them from associating with any Israeli media. The policy bars journalists from working for Israeli outlets and from being interviewed by them. The ban, the first of it's kind since Hamas took over in 2006, could have an impact on the dissemination of information as well as the livelihoods of Gaza journalists. But Hamas defends its decision as necessary. FSRN's Rami Almeghari has more.