Newscast for Thursday, February 14, 2013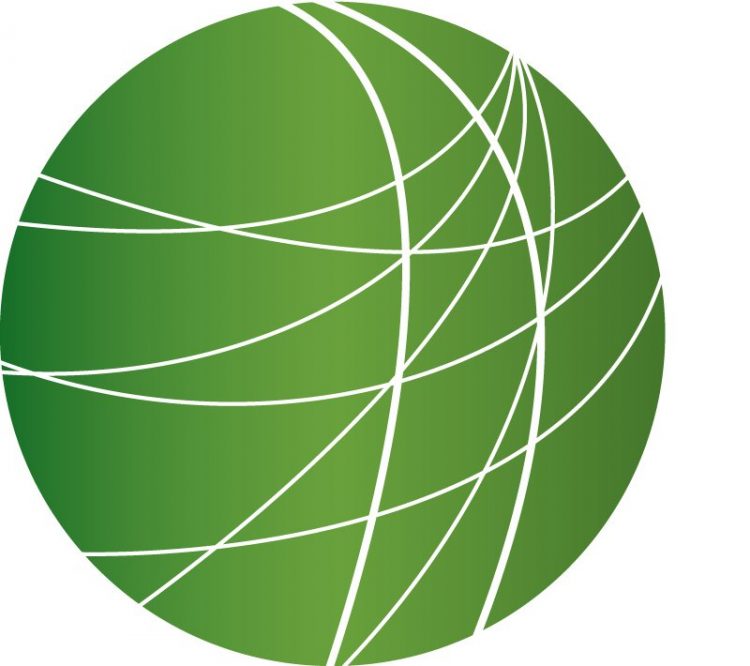 People worldwide join "One Billion Rising" campaign to end violence against women
Palestinian prisoners join Samer Issawi in hunger strike to protest conditions at Israeli prisons
As Obama calls for $9 minimum wage, some Democrats push for a bigger increase
Constitutional amendment to counter Citizens United ruling introduced to Congress
HEADLINES
Illinois Senate approves marriage equality
Today the Illinois Senate passed a law legalizing same-sex marriage. The bill passed convincingly in the Democratic-led chamber. Now it will go to the House where even though Democrats are in control, passage is uncertain. Illinois governor Pat Quinn supported marriage equality in his State of the State address last week.
One Billion Rising rallies call for end to violence against women
Thousands of people all over the world publicly danced and demonstrated today as part of the One Billion Rising movement. It's a day to call attention to issues of violence against women. The reference to "one billion" comes from the campaign's claim that one billion women – one in three around the world – will be raped or beaten at some point in their lives.  Shelly Montgomery coordinated the action in Cheyenne, Wyoming this morning. "So, it's really just the kicking-off of a movement to not accept the culture of violence against women anymore." In Atlanta, about 100 men and women gathered in front of the Capitol building. "This love day will go down in history as the day when hate against violence for women becomes a love that brought us all together, across races, across denominations, across faith, across bigness and smallness, across sexual genderism. That's what makes us strong! One billion!"
Houston announces plan to get through backlog of rape kit processing
In the Houston, Texas area, organizers planned several One Billion Rising events. The gatherings come on the heels of a proposal by the Houston mayor that would allow city police to catch up on a massive backlog of sexual assault evidence, or rape kit, processing. FSRN's Teddy Wilson reports.

For the last several years, the Houston Police Department has been unable to make a dent in the backlog of untested rape kits from victims of sexual assault. The Department says they receive approximately 900 new kits per year, but can only test 30 to 40 per month. This has left 6,600 still untested. In response Wednesday, Mayor Annise Parker announced a plan to contract out the testing of the rape kits to private labs. "This will allow us to resolve the backlog, take care of existing cases that threaten to bog down as we're trying to juggle all the things that we're trying to do, and allows the new forensic center to move forward free of the burdens of the past." The $4.4 million initiative would bring in two private labs that have previously worked on backlog projects with New York City and Los Angeles. The Mayor's plan comes in response to a 2011 state law requiring law enforcement agencies to test every rape kit. Teddy Wilson, FSRN, Texas.
Pentagon announces new medal for cyber warriors and drone pilots
In his farewell address to media, Departing Secretary of Defense Leon Panetta announced the creation of a new medal that recognizes works of valor and achievement that happen away from the field of combat. "I've seen firsthand how modern tools, like remotely piloted platforms and cyber systems, have changed the way wars are fought. And they've given our men and women the ability to engage the enemy and change the course of battle, even from afar." Until now the military did not recognize this kind of service with medals, which previously were reserved for situations when a person's life was at risk. The new Distinguished Warfare Medal is emblematic of the way military operations have changed, especially with drones and cyber warfare.
Bahrain opposition protests ahead of scheduled talks
A teenage boy is dead today in Bahrain after security forces clashed with demonstrators in and around the capital Manama. Yesterday's actions marked the two-year anniversary of mass protests triggered in part by the widespread revolt in Arab and North African countries. Talks are scheduled to begin this weekend between Shiite opposition groups and the Sunni government. But many who took to the streets chanted in opposition to the talks, according to the AP.
Muslim insurgents in south Thailand on run after botched attack on military base
Thai security forces have launched a major hunt for dozens of Muslim insurgents in Thailand's southern border provinces after a failed attack on a marine base left several rebels dead.  As FSRN's Ron Corben reports from Bangkok, the government says it will introduce partial curfews in the region, in an effort to stem the rising violence.
Thailand's southern border provinces are on high alert after an attack Wednesday by some 80 Muslim insurgents on a Thai marine base. The attack in Narathiwat province left 16 militants dead. Three men have since been arrested at hospitals seeking treatment for gunshot wounds. Up to 500 troops are now searching the southern provinces for the remaining attackers. Among those killed included a key insurgent commander linked to several attacks, including a recent murder of a Muslim school teacher.  But Human Rights Watch Thailand researcher Sunai Pasuk says the failed attack will not likely mean an end to violence in the region. "This may cause a major disruption on insurgent operations, but on the other hand Thai security agencies should also be prepared for possible reprisals that may come in the aftermath of what happened."  Since violence flared in the largely Muslim provinces in 2004, more than 5,000 people have died and thousands more have been injured. The conflict has wavered in the decades since largely Buddhist Thailand formally annexed a Malay–Muslim sultanate in 1902. Separatists say they are fighting for an independent state. Ron Corben, FSRN, Bangkok.
FEATURES
People worldwide join "One Billion Rising" campaign to end violence against women
Today millions of women across the world are celebrating V-Day and coming together under the One BiIlion Rising campaign to end violence against women. Organizers say events are taking place in more than 200 countries, including the Democratic Republic of Congo where founder Eve Ensler addressed a crowd today. Flashmobs, dances, speeches and protests also took place in Indonesia, South Africa, the Philippines, Australia, Brazil and in New Delhi, India, where a video shows large crowds dancing with live music before a stage. The name of the campaign is inspired by a sobering statistic — one in three women will be raped or beaten in her lifetime – which is around one billion women. But there is growing outrage at the acts of violence against women and girls – from rape to catcalls, from institutional sexism to economic discrimination. Women — and men — are using activism, art and technology to put an end to the violence. FSRN's Cinnamon Nippard has more from Berlin.
Palestinian prisoners join Samer Issawi in hunger strike to protest conditions at Israeli prisons
Hundreds of Palestinian prisoners conducted a one day hunger strike today in solidarity with other detainees who've been refusing food for months. They're protesting ill-treatment and continued detention without charges in Israeli prisons. One of the hunger strikers, Samer Issawi has been refusing food for more than 200 days. His family and lawyers warn that he is in a life threatening health situation. FSRN's Ghassan Bannoura has more on the story.
As Obama calls for $9 minimum wage, some Democrats push for a bigger increase
Bills in recent years to raise the minimum wage, have failed, leaving millions of full-time workers below the poverty line. But the President's call in this week's State of the Union address for a two-dollar hike is mobilizing lawmakers and economic justice advocates, some of whom say it wouldn't be nearly enough to create a true living wage. And since more than two-thirds of minimum wage earners are women, and a majority are breadwinners for their families, some say the move could also have a big impact on narrowing the wage gap and lifting children out of poverty. On Capitol Hill, FSRN's Alice Ollstein has more.
Constitutional amendment to counter Citizens United ruling introduced to Congress
This week we've been focusing on issues and programs that President Obama addressed in his State of the Union speech. In addition to a rise in the federal minimum wage, we've heard about immigration reform, climate change and fossil fuel development, and cyber security. One issue not mentioned in Obama's speech is campaign finance reform. Activists across the country have been organizing to counter the effects of the 2010 Supreme Court decision, Citizens United, which opened up unlimited spending by corporations and unions in the electoral process. They've been successful in passing local resolutions in dozens of places. Today, Democratic Representative Rick Nolan of Minnesota formally introduced a constitutional amendment in Congress that seeks to counter Citizens United. For more we're joined by Ben Manski with the executive committee of Move to Amend.