Newscast for Monday, February 11, 2013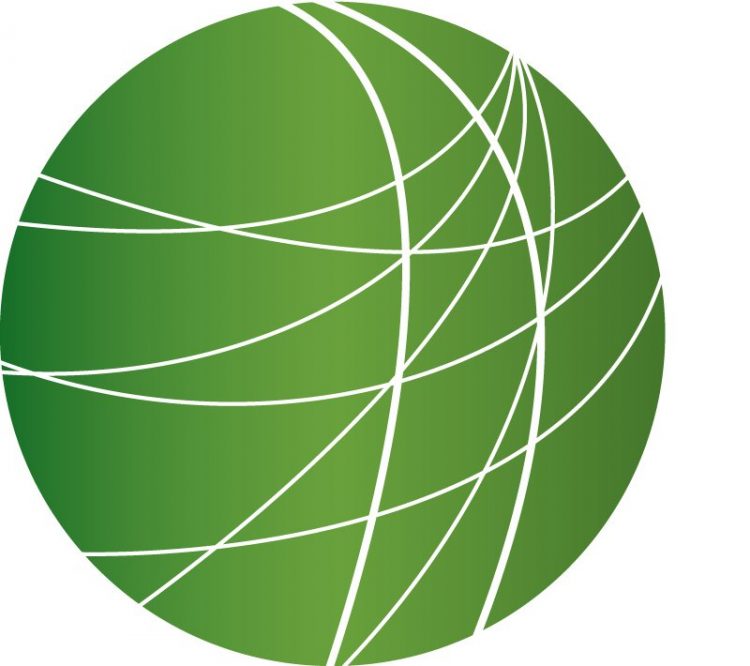 Criticism of India's law and justice system intensifies after execution of Mohammad Afzal Guru
Women arrested in Saudi Arabia for protesting government detention of family members
Air strike along Syria border heightens tension for Golan Heights residents
Advocates call for broader protections as Congress considers Violence Against Women Act
Toxic dump in Ohio, deadline in New York draw concern for fracking on public health, environment
HEADLINES
US military expands benefits for same-sex members; equality advocate CWO Morgan dies
US Pentagon Chief Leon Panetta announced broader benefits for same-sex military families today. The announcement comes one day after the death of a prominent military equality advocate. Chief Warrant Officer Charlie Morgan died of breast cancer Sunday. She leaves her wife, Karen, and their young daughter Casey. Panetta granted same sex military families access to expanded benefits including child care, commissary access and legal counseling. But many of the benefits that straight couples have access to, like life insurance payments, are not included. Zeke Stokes with the Service Members Legal Defense Network says that's because the Defense of Marriage Act blocks the military from recognizing legal same-sex marriages like the Morgans.
"It's up to the Supreme Court to finish this job and provide full military equal benefits for all service members regardless of sexual orientation."
The High Court will hear arguments about the constitutionally of the Defense of Marriage Act in late March.
Three dead in Kashmir protests after India executes Afzal Guru
A curfew remains in place in Indian administered Kashmir, but protests continue following the Saturday hanging of a man convicted in the 2001 Indian parliament attack case. Shahnawaz Khan is in Srinagar.
A 12-year old boy died today, as a result of injuries sustained during weekend protests. Another young man is on life support. Soon after locals awoke Saturday morning to find an unexpected curfew in place, they discovered why. Afzal Guru, convicted of attacking the Indian more than a decade ago, had been secretively put to death by hanging in New Delhi's Tihar jail. Despite the curfew, protests and clashes with police occurred throughout the weekend, mostly from north Kashmir, injuring dozens. Two other protesters drowned in a river Sunday, allegedly in a police chase though officials denied the allegation and said the two died when a boat capsized. A local newspaper editor reports that officials have stopped their presses, cable TV remains dark, and internet access has been largely restricted. Monday also marks the 29th anniversary of the execution of a revered Kashmiri separatist leader Maqbool Bhat, considered the founder of Jammu Kashmir liberation front or JKLF, and hailed as the father of Kashmiri nationalistic movement. Five years after Bhat's hanging in New Delhi's Tihar jail, the JKLF led an armed insurgency against Indian rule in the region. Like in Bhat's case, New Delhi has refused to hand over guru's body to his family. Shahnawaz Khan, FSRN, Srinagar.
We'll have more on the Guru execution from India later in the newscast.
New York City school bus system workers begin 4th week of strike
8000 school bus drivers, mechanics and attendants in New York City entered their fourth week on strike Monday, with no signs of letting up. FSRN's Peter Rugh has more.
Hundreds of ATU Local 1181 members marched across the Brooklyn Bridge to City Hall Sunday, calling attention to their ongoing struggle to preserve their union. Mayor Michael Bloomberg plans to remove provisions from contracts awarded to bus companies that ensure job protections and has refused to come to the bargaining table. Drivers have been off the bus since mid-January. February 1st their health insurance expired, but David Lopez, a driver with Rainbow Transit in Queens, says he's undeterred. "Bloomberg really got to show some respect to us. We are the majority and he is in the high class. Basically we fight for respect and our job security."Behind the scenes lurks the interests of at least one Wall Street firm. Greenwich Capital owns a controlling share in Atlantic Express Transit, the city's largest school bus contractor. Buses with replacement drivers behind the wheel have started leaving some lots, with more expected as the strike continues. In the meantime the city has pledged to reimburse parents forced to rely on taxis and public transit to deliver their children to school. Attendance from disable children has dropped significantly. Peter Rugh. FSRN. New York, New York.
Northeast US emerges from major snowstorm; 15 dead
Following a winter wallop of a snowstorm in the Northeast more than 100,000 people were still without electricity today, most of them in Massachusetts. A power outage at the Pilgrim Nuclear Power Plant in Plymouth triggered the reactor to shut down. The Nuclear Regulatory Commission says there was no public threat. Fifteen deaths are attributed to the storm, including a boy who died of carbon monoxide poising while trying to keep warm in the family car. The storm dumped record levels of snow in many areas, and sleet falling in much of the region kept road conditions dangerous for auto commuters.
FEATURES
Criticism of India's law and justice system intensifies after execution of Mohammad Afzal Guru
Protests continued in Kashmir today after the government of India executed Mohammad Afzal Guru over the weekend. He was convicted of involvement in a 2001 attack on Parliament. Critics allege Afzal Guru did not get a fair trial, citing numerous lapses in the government's case against him. His family also was not notified in advance of the execution. FSRN's Jasvinder Sehgal reports that activists are also blaming the Indian government for carrying out the execution for political reasons.
Women arrested in Saudi Arabia for protesting government detention of family members
In Saudi Arabia, human rights advocates are condemning the arrest of more than two dozen women over the weekend who were protesting the government's detention of their relatives. The protesters said the detainees are in custody without facing charges or court proceedings.
A video posted online by activists shows women and children chanting on a busy street corner as security officers pull at their signs. One sign reads in English: "People want the prison free."
According to the Arabic Network for Human Rights Information, 26 women and 13 children were detained. Protests also took place in Riyadh and Mecca, according to the FARS news agency.
Most legal proceedings in Saudi Arabia take place in secret and defendants are rarely allowed formal representation by a lawyer, according to Amnesty International.
For more, we're joined by Hutoon Al Rashid. She's part of the Women2Drive campaign and the Right to Dignity. She's from Riyadh, but is joining us now from Germany where she is studying.
Air strike along Syria border heightens tension for Golan Heights residents
Along Syria's border in the Golan Heights, a tense calm has set in after Israeli army planes reportedly bombed targets near Damascus less than two weeks ago. The attack prompted swift condemnation from Bashar Al Assad's government. While Israel hasn't officially acknowledged the attack, government ministers justified it as a necessary measure to prevent the transfer of weapons. Many residents in the Golan Heights are concerned about more violence and are preparing for the worst. FSRN's Jillian Kestler-D'Amours reports.
Advocates call for broader protections as Congress considers Violence Against Women Act
The Senate took up a bill Monday to renew and expand the Violence Against  Women Act, which funded programs and services for survivors of sexual assault and domestic violence for nearly two decades until Congress allowed it to expire last year. Senators voted down a Republican-backed version of the bill on Friday that would have stripped out added legal protections for people in same-sex relationships and Native American women. But some women's rights and women's health advocates say even the more inclusive legislation doesn't meet the increasing demand for services across the US. In Washington, D.C., FSRN's Alice Ollstein has more.
Toxic dump in Ohio, deadline in New York draw concern for fracking on public health, environment
Environmentalists and Ohio residents are continuing to ask questions following news that a hydraulic fracturing company dumped an estimated 20,000 gallons of waste into a storm system in Youngstown that drains into the Mahoning River. The company didn't divulge the incident until five days after it occurred and the information came to light through a whistleblower.
Julian Boggs is with Environment Ohio.
"The lesson that we need to take and learn from this is that we have a serious, serious problem with fracking waste in this state and we do not have an adequate system in place in order to protect public health and protect the environment."
The oil and gas waste water included brine, residue and mud, according the Times Online. Following disclosure of the illegal dumping, state officials pulled the operating permits for D&L Energy and Hard Rock Excavating, both owned by the same person. D&L Energy was also the company who drilled the fracking waste well that caused a dozen small earthquakes around Youngstown. Critics say this is another example that officials are rushing to grant fracking permits, without strong enough health and environmental regulations.
The Ohio incident comes as New York's Governor Mario Cuomo is expected to announce a decision on fracking in that state. Last Friday, as residents braced for a major snowstorm, a crowd of about 200 gathered outside the governor's Manhattan office to urge him to postpone the decision.
Daniele Gerard is president of Three Parks Independent Democrats, an upper West Side political club. Her club has been supporting a ban on fracking in the state since 2010.
"Fracking has been proved across the board to be a danger to the environment and a danger to public health. This has happened in Pennsylvania, and all of the other states where fracking is occurring. It would be absolutely insane for continue this practice and to have it happen at all in New York state."
Cuomo is facing a February 27th deadline at which time fracking regulations issued 90 days ago expire. Activists, including Alex Beauchamp with Food and Water Watch, want the Governor to put off a decision on the regulations and direct the state to conduct a thorough health impact study.
"We're urging him that without doing a really health study to show really what health impacts this process may have, that he should not go forward without that. So the real worry is that this week he could make a decision and we're obviously urging him not to do that and instead conduct a real health study that would show us what these health impacts might be."
Cuomo's announcement on the state fracking regulations could come any day.