Newscast for Friday, February 8, 2013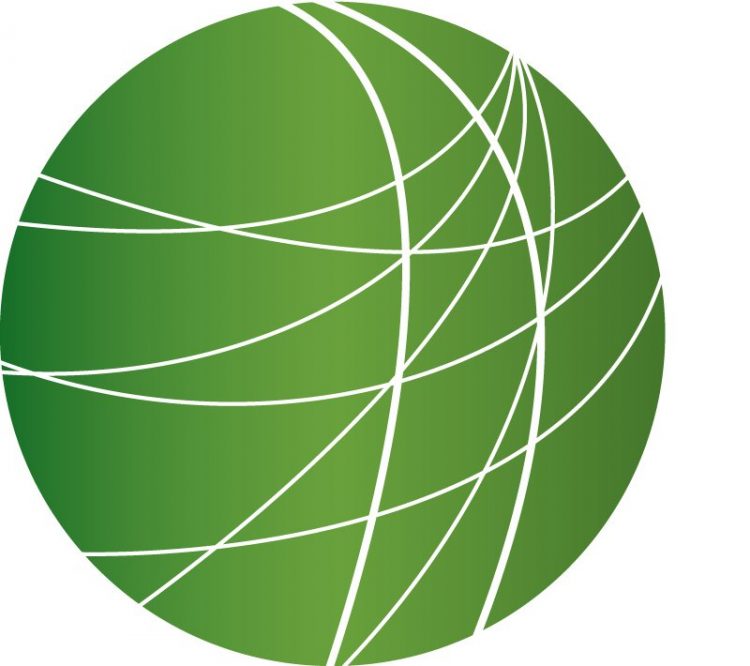 Indigenous communities vulnerable to climate change, says EPA adaptation plan
Thousands fill Tunis streets for funeral of slain opposition leader Chokri Belaid
Restaurant workers push for guaranteed wages, security in workplace
Civil rights groups threaten California with lawsuit for failure to provide English instruction to students
HEADLINES
Health workers gunned down in Northern Nigeria
Gunmen suspected to be members of an Islamist sect have shot and killed at least nine people, mostly women who were administering polio vaccine to children in Nigeria. The two attacks in the northern city of Kano appear to be part of a larger Islamist effort to stop vaccinations, which they say are intended to harm Muslims. FSRN's Sam Olukoya reports from Lagos.
The shooting incidents occurred at two health facilities, where workers were preparing to administer the polio vaccine. In both incidents gunmen riding on motobikes opened fire and fled. Although no group has claimed responsibility, the Islamist group, Boko Haram is believed to be behind the attack. Kano and other parts of Nigeria's predominantly Muslim north have a long history of opposition to polio vaccines. Some Muslim leaders claim it is part of a western agenda to reduce the Muslim population by causing infertility. The distrust of vaccines was reinforced in 1996, after a drug trial by American pharmaceutical company Pfizer allegedly caused the deaths of several children in the city. The killing of the health workers is a major setback in the global battle to eliminate polio. Nigeria is one of three countries where the disease still regularly occurs. Sam Olukoya FSRN, Lagos.
Hunger striking Palestinian released from Israeli prison
A Palestinian man who launched a 100-day hunger strike last summer has been freed from Israeli prison. FSRN's Rami Almeghari reports.
Akram Rikhawi was one of two Gaza prisoners released by Israel on Thursday.  He had been in prison since 2004, serving a 9-year term. After going on hunger strike for more than 100 days last spring to protest lack of medical care for political prisoners, Israel agreed to release him on January 25. But Israel did not follow through, and Rikhawi went on hunger strike again. Mahmoud Sarsak is a former prisoner and hunger striker who lives in the same southern Gaza city as Rikhawi and his large family. Sarsak was released last July after ending a 90-day hunger strike. "The release of Akram is one more victory for the Palestinian people, in general, and the prisoners in particular. It has also definitely proved that an individual hunger strike is very effective way to push your cause with the prison warden." Many Palestinian prisoners have used the hunger strike to push for better conditions and early release. Rikhawi's strike last year was one of the longest in recent history. Rami Almeghari, FSRN, Gaza.
Seattle mayor calls off police drone program
Following up on a story from earlier this week… A controversial Seattle Police Department proposal to use camera-mounted drones has been halted by the Mayor.  Police wanted to use the small, remote-controlled aerial vehicles for hazmat and disaster response, search and rescue, crime scene examination, and perhaps other uses with court approval.  Critics are concerned about privacy, and activists fear the aircraft could be used to collect information on protesters during demonstrations. In a statement Thursday, Mayor Mike McGinn said it was time to end the discussion so the department could "focus its resources on public safety and community building work." The city is currently working under a consent decree with the US Justice Department after several high-profile cases involving police use of force and racial issues.
Eureka, CA community group submits signatures to trigger city vote on minimum wage
An economic justice group in Eureka, California says they have turned in nearly 2700 signatures to put a 50% raise in the minimum wage before city voters.  The "Fair Wage Folks" want to increase the minimum wage from $8 to $12 per hour for large employers in the city. If the signatures are certified, the City Council can choose to pass the Eureka Fair Wage Act or set a city-wide election.
Ex-LAPD officer continues to elude police
Police alerts are in effect in three states and Mexico for a former Los Angeles police officer.  Christopher Dorner released a manifesto this week complaining about racism and protectionism in the LAPD. Investigators say so far Dorner has shot and killed three people. FSRN's Lena Nozizwe reports that the search is now concentrated in Big Bear, east of Los Angeles, where police found his burned-out pickup truck.

Christopher Dorner is wanted for the Thursday murder of a police officer. He's also believed to have killed the daughter of former LAPD captain turned attorney, Randall Quan, and her fiancé. Quan represented Dorner after he was fired by LAPD. The Department accused him of lying when he reported that another officer used excessive force on a mentally-ill man. Dorner, who also served in the Navy, wrote about clearing his name and getting revenge in a manifesto police say he posted online. During the manhunt, two women delivering newspapers were injured by LAPD gunfire in what the police chief described as a case of mistaken identity. A photo from the site shows more than a dozen bullet holes in the tailgate and back windows of their truck, which according to the women's attorney, was a different color and model than Dorner's. Lena Nozizwe, FSRN, Los Angeles.
FEATURES
Indigenous communities vulnerable to climate change, says EPA adaptation plan
The EPA released a plan today on how to respond to climate change, saying that rising sea levels and changes in temperatures and rainfall threaten the country's air, water and human health. The draft is now open for public comment. It identifies groups that are especially vulnerable to climate change, including the elderly, the poor and indigenous communities. But as Secretary of State John Kerry meets today with Canadian officials to discuss issues including the Keystone XL pipeline some indigenous leaders say the US government needs to better regulate the oil, natural gas and coal companies that threaten their land. In Washington, D.C., FSRN's Alice Ollstein has more.
Thousands fill Tunis streets for funeral of slain opposition leader Chokri Belaid
Police fired tear gas on crowds near a cemetery in Tunisia, where tens of thousands of mourners attended the funeral for opposition leader Chokri Belaid, who was shot and killed earlier this week. Video posted online by AFP shows dense crowds lining the street as Belaid's coffin, draped in the bold red color of the nation's flag, moved slowly through. Belaid's killing has sparked protests throughout Tunisia and the ruling Ennadha Party a is divided on how to respond. This week marked some of the largest protests since the ouster of long-time leader Zine Abidine Ben Ali two years ago, which fueled similar upheavals across north Africa and the Arab world. For more, we're joined by Bernard Yaros, editor with the news site Tunisia Live. He's been following events today and joins us from Tunis.
Restaurant workers push for guaranteed wages, security in workplace
A food server at an Applebee's restaurant in Missouri was fired last week for posting a copy of a receipt on-line. A customer who had been charged an automatic 18 percent gratuity as part of a large party had written on it, "I give God 10 percent, why do you get 18?" The incident went viral and brought to the fore not only the lack of any job protection for almost all restaurant workers, but the role of tips in their survival. FSRN's Melinda Tuhus reports.
Civil rights groups threaten California with lawsuit for failure to provide English instruction to students
Two prominent legal groups are threatening to sue California if it doesn't begin offering more English language instruction to non-English speaking students. The governor is urging action. But it's unclear whether his proposal will fix the problem fast enough — or if the legislature will pass the measure. FSRN's Larry Buhl has more from Los Angeles.